Apple introduced time-sensitive notifications back in iOS 15. Time-sensitive notifications work beautifully well with Focus modes and help you receive only the important and critical alerts on your device.
But, before you head on to learn how you can manage these notifications, it is equally imperative that you learn about them since they can be somewhat confusing.
What are Time-Sensitive Notifications?
As Apple introduced Focus Modes, it allowed you to tune out notifications from certain apps when a particular Focus Mode is in effect. However, it also meant that you can possibly miss out on important updates from the blocked apps.
Thus, to make sure that does not happen, Apple allowed 'Time-Sensitive' notifications. Such notifications can break through the Focus Mode barrier to deliver critical information that might require your attention and/or appropriate action without any delay.
However, it is the developer who assigns the notifications the category of interrupt, i.e., the app developer will essentially choose which of the notifications will be considered as Time-Sensitive.
Fortunately, despite the app developers having the liberty of categorizing the notifications, a user can completely block the notifications from an app if they think a low-priority notification is breaking the Focus Mode barrier.
Apple notification system has four levels of interrupt categories, and based on these categories, it is decided what notifications are Time-Sensitive. For your better understanding, below is a little chart explaining how each interrupt level behaves in the system:
| | | | |
| --- | --- | --- | --- |
| INTERRUPTION LEVEL | OVERRIDES SCHEDULED DELIVERY | BREAKS THROUGH FOCUS | OVERRIDES RING/SILENT SWITCH |
| Passive | No | No | No |
| Active | No | No | No |
| Time Sensitive | Yes | Yes | No |
| Critical | Yes | Yes | Yes |
Source: Apple
Passive: Notifications falling under this category will not trigger any visual or audio clue. Moreover, their delivery might also be delayed if the app is chosen for Notification Summary. For instance, an app requesting you to give out a review to a recently visited place may fall under this category.
Active (default): Notifications have always been delivered through this category. Probably the most recent notification was also placed under this category. Notification of this level might trigger a sound or a visual banner, or probably both. For example, a notification from a social media app regarding your recent post could be in this category.
Time-Sensitive: As mentioned above, these are essentially high-priority notifications and would break through user-defined Focus Modes and Notification Summaries. For instance, a notification from the Health app to remind you to take medication will be under this category.
Critical: This level of notification is seldom delivered. This category of notification will not only bypass the Focus Mode but will also bypass the 'Vibrate' mode on your device. The typical notification you might receive that fall under this category is incoming extreme weather alerts, AMBER alerts, high/low heart rate, or any local safety alerts.
Now, that you understand what Time-Sensitive notifications are, head to the next section to learn how to manage them.
Control Time-Sensitive Notifications from the Settings
If you find an app abusing the Time-Sensitive notifications on your device and bombarding you with a ton of notifications, you can turn them off for the particular app. Otherwise, if you realize you're often missing important updates from an app, simply turn on the Time-Sensitive notifications for it.
To do so, head to the Settings app, either from the app library or the Home Screen of your device.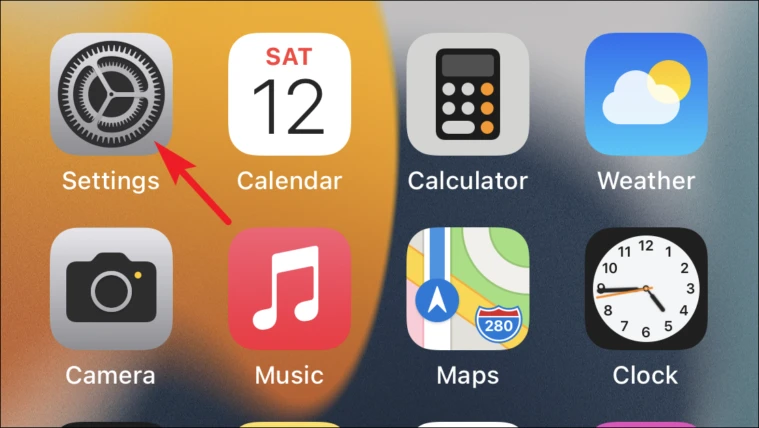 After that, tap on the 'Notifications' tile from the list to continue.
Next, locate and tap on the tile of the app for which you wish to manage the notifications.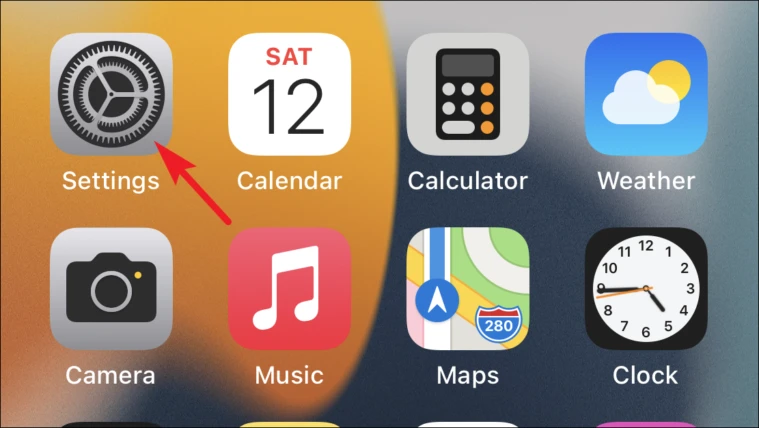 In case you are here to turn off the Time-Sensitive notifications, tap on the toggle switch following the same to bring it to the 'Off' position.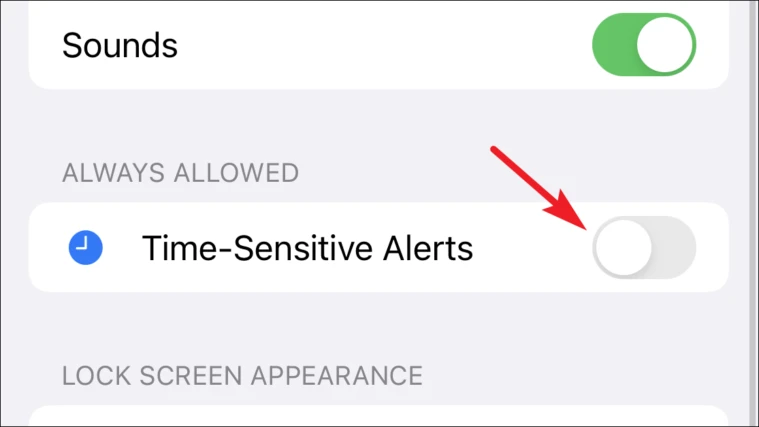 Otherwise, to turn them on, enable the toggle switch by tapping on it and bringing it to the 'On' position.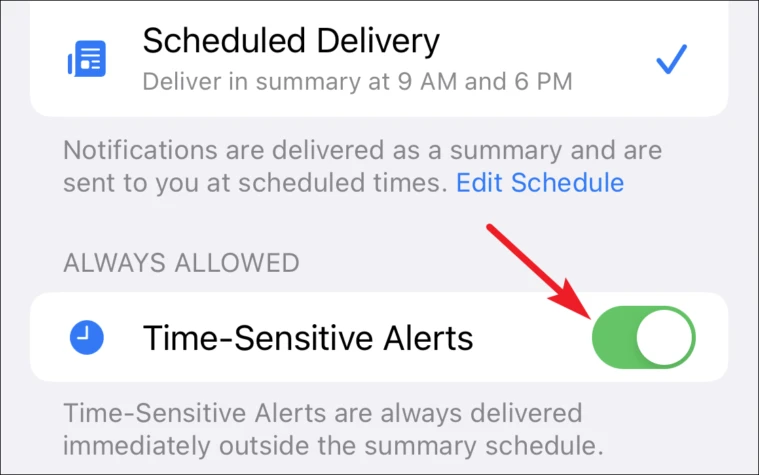 And that's it, you have successfully toggled the Time-Sensitive notifications on your device.
---
There you go, people. Time-Sensitive notifications can ensure that you receive important information on time without delay. However, if you notice an app abusing this privilege, disable it from the Settings app on your iPhone.