Microsoft Teams has proven one of the top competitors in the video conferencing ecosystem these past few months. It has consistently grown its user base for virtual meetings which are the new normal now. And still, more and more people are discovering it every day.
Whether it was your organization or school that decided to shift to the software for a better experience, or you found it for personal use to meet with friends and family, there are plenty of new users joining even now. And they are still struggling to find their way around Microsoft Teams. Now, if I'm not lying, it can feel very overwhelming when you're new to it.
You can afford to learn from your mistakes when it comes to figuring out the rest of the app. But the meeting part gets a bit tricky, especially the audio part of the meeting. In a formal meeting, it's basic etiquette to keep your microphone on mute to let the current speaker deliver uninterruptedly.
Having the microphone on mute unless you need to speak can also save you from potentially embarrassing yourself and preventing other participants from hearing something they aren't supposed to. It also helps maintains a general aura of professionalism by preventing the cacophony of household background noise in the meetings.
But when you're new to the software, you want to join the meeting with all the acts beforehand. And that includes knowing how to mute your microphone too.
Muting your Microphone in Teams Meetings
Now, you can either mute your microphone before entering the meeting or during the meeting.
Your camera is automatically off while entering the meeting, but the microphone isn't. To enter the meeting with your microphone on mute, click on the toggle next to the mic icon on the audio and video settings toolbar in the preview window and then join the meeting.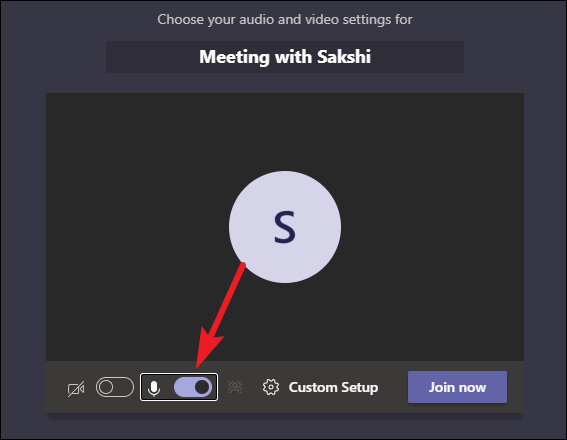 To mute your microphone in an ongoing Teams meeting, click the microphone icon on the meeting toolbar. When the audio is on mute, the mic icon will have a diagonal line through it.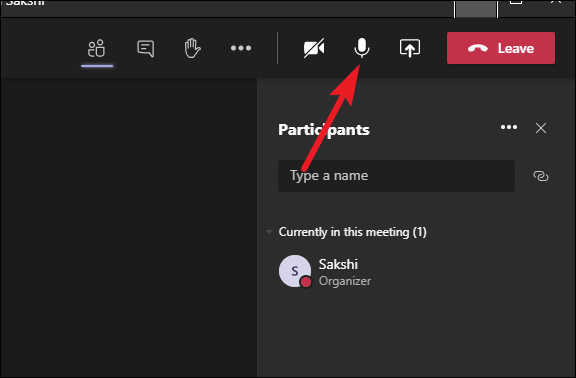 You can also use the keyboard shortcut Ctrl + Shift + M to quickly mute your audio if you're handier with the keyboard than with your trackpad or mouse.
---
Muting your microphone in Microsoft Teams meetings isn't a difficult ordeal. But if you're new to the software or don't have much experience using computers, it can feel daunting. But don't worry, you've got it.