Clubhouse is a platform where people openly share their views and have a healthy discussion with others. Many a time, we come across celebrities or entrepreneurs in a room and may want to record their conversation. Although there is no built-in feature to record on Clubhouse, you can use the 'Screen Recording' feature of your phone.
Disclaimer: Recording and sharing a Clubhouse conversation or interaction without the permission of the speaker and moderator(s) violates Clubhouse guidelines. This could lead to the suspension of your account. Therefore, before recording or sharing a conversation, always take permission from both, moderator(s) and the speaker.
Since Clubhouse is currently available only on iPhone, you can easily record the conversation with the built-in 'Screen Recording' feature. This is the simplest and quickest method to record. However, before you can use the screen recording feature, it's convenient to add it to the control panel.
Adding 'Screen Recording' toggle to Control Panel on iPhone
To add screen recording to the control panel, tap on the 'Settings' icon on the main screen.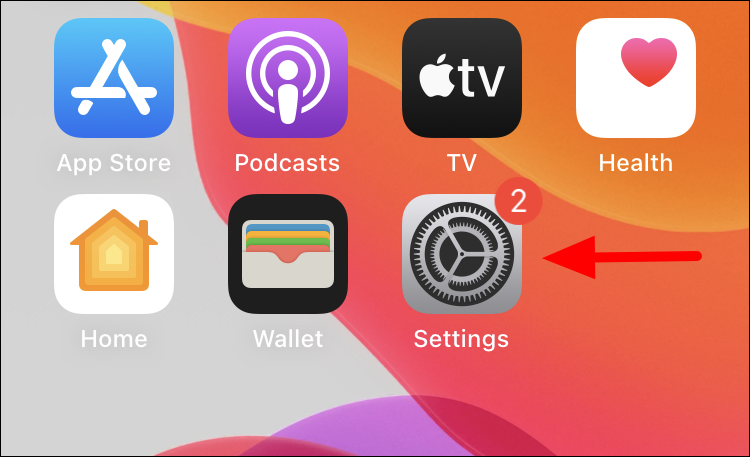 Scroll down and tap on 'Control Centre' right under 'General' settings.
Look for the 'Screen Recording' in the list of options under 'More Controls', and then tap on the '+' sign right behind it to add it to the control centre.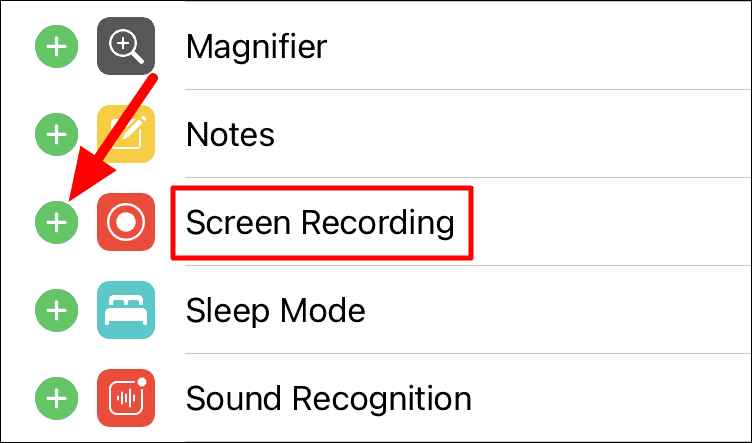 Once added, you will see 'Screen Recoding' under 'Included Controls'.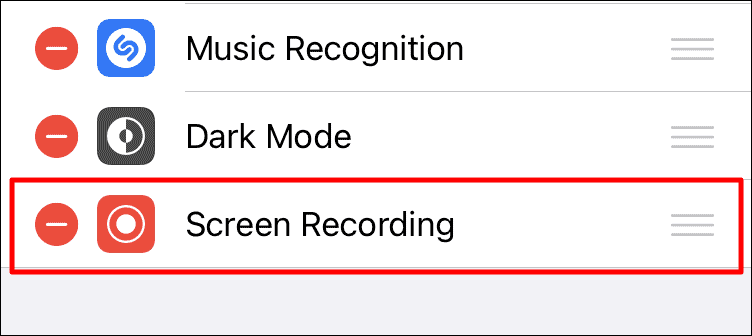 After you have added it, open the 'Control Centre' menu on your iPhone and you'll find the Screen Recording toggle among all other options.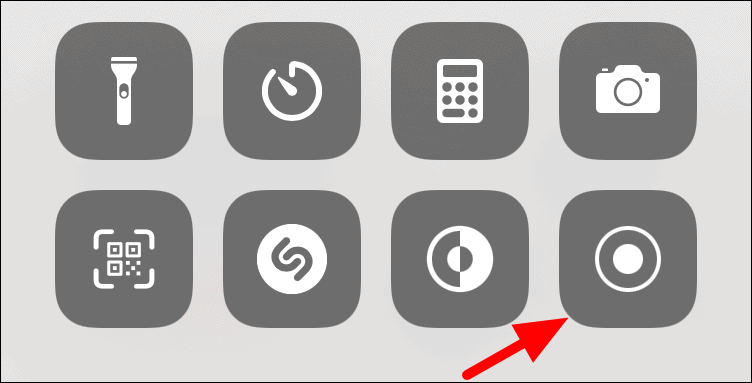 ---
Recording on Clubhouse
Before you start recording conversations, always take permission from the moderator(s) and speakers in the room.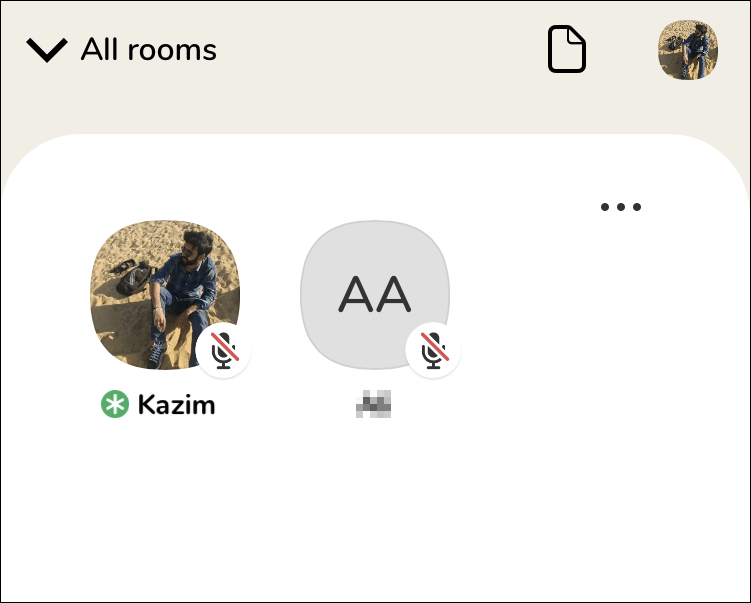 To record, open the 'Control Centre' on your iPhone and tap on the 'Screen Recording' icon from the options. Once you tap on it, a timer will start on the screen, after which the recording will begin.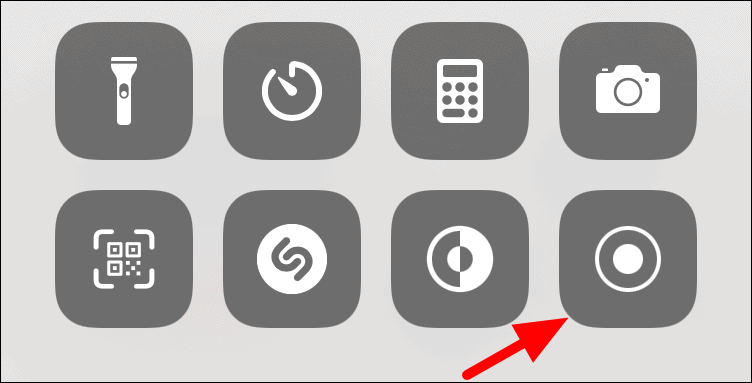 As soon as you start recording, Clubhouse will show the following warning at the top of the screen. Recording without permission can have serious repercussions.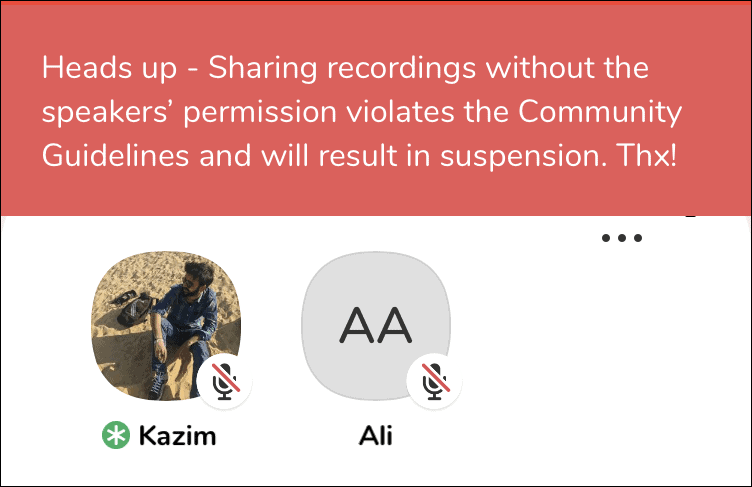 To stop the recording, tap anywhere on the red bar at the top where the network strength, time, and battery percentage amongst other things are displayed. If you've an iPhone with a notch, tap the recording icon on the left side of the notch.

Next, tap on 'Stop' in the confirmation box that pops up.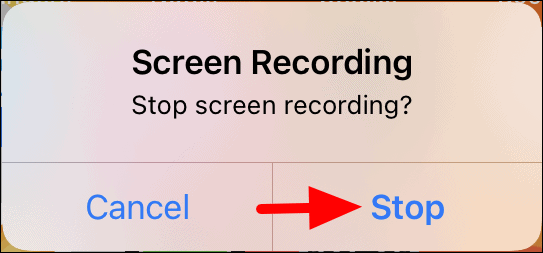 You can access the recording from the 'Photos' app on your iPhone.
Please know that sharing Clubhouse recordings without the permission of the speaker violates community the platforms' terms and could lead to your account suspension.