Clubhouse is all about rooms, whether you want to share somethings as a speaker or simply listen. There are hundreds of rooms going on at any moment on Clubhouse. All the rooms that you can see are visible in the Clubhouse Hallway or main feed.
You can easily host a room of your own, invite people and start interacting. You can host both a room right away or schedule one for later. It's recommended that you schedule a room since it sends a notification to those in your network. Moreover, if people are aware of it beforehand, they can plan the other work accordingly and join the room on time.
Scheduling a room is a bit more complex than hosting one immediately. In the next section, we will see how to schedule a room.
Related: How to Make Someone a Speaker in a Room
Scheduling a Room on Clubhouse
To schedule a room on Clubhouse, tap on the 'Calendar' icon at the top of the screen. This will open the upcoming events page.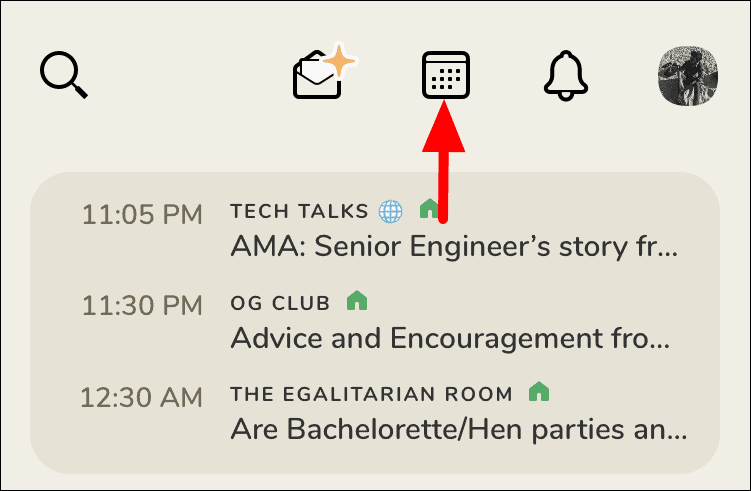 On this screen, you will see all the upcoming events that you can be part of. Now, tap on the '+' sign at the top-right corner.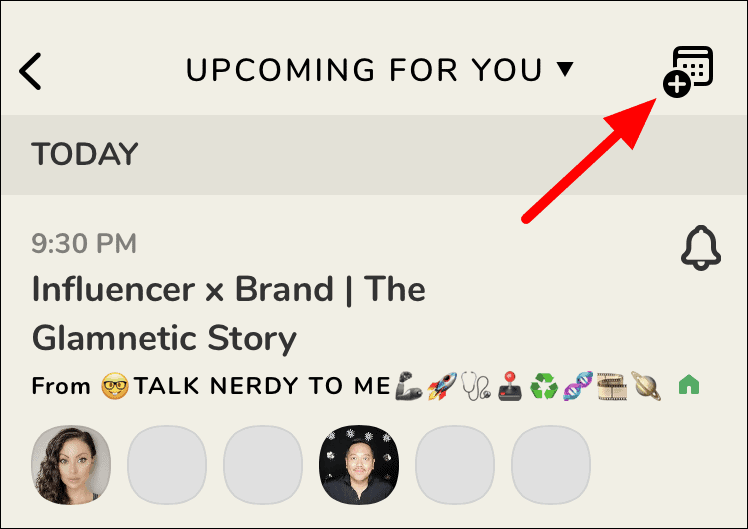 The 'New Event' window will now open. Now, you are required to fill out all the details in the various sections.
In the first section, enter the name of the event. Always select a name that people can understand to attract a maximum audience.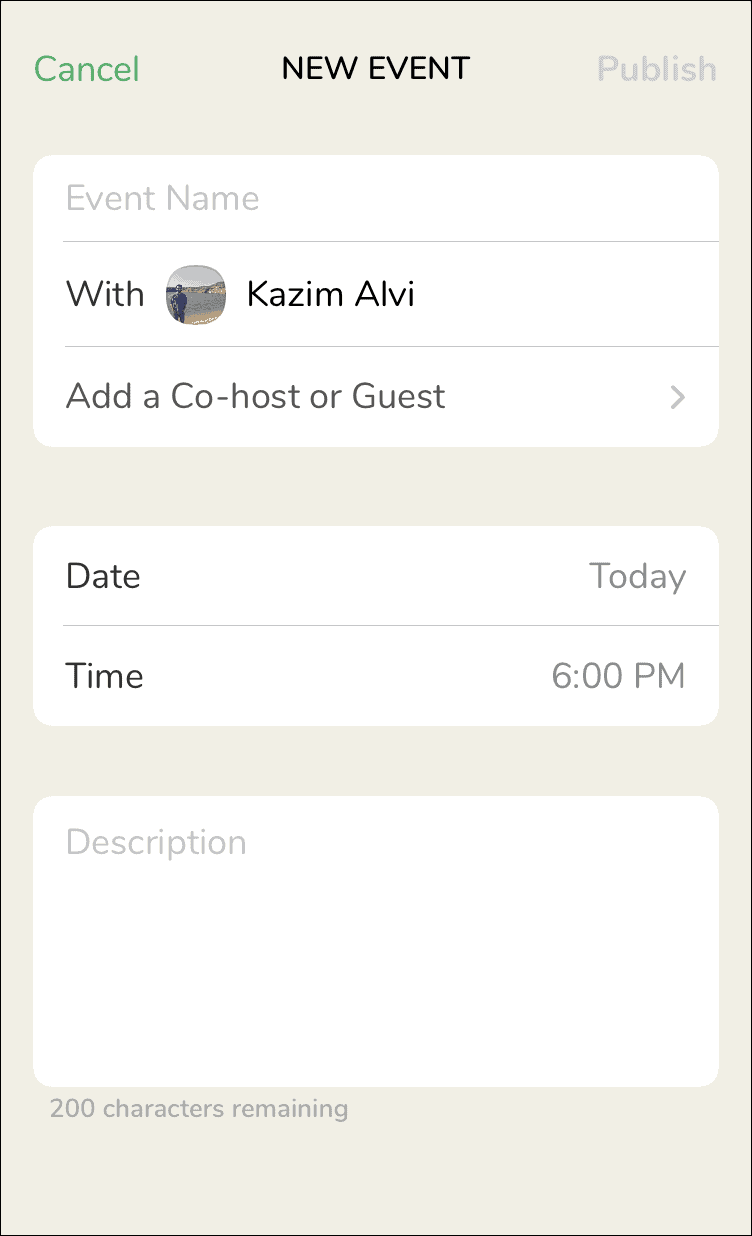 The next section is to add a co-host or guest. To add, tap on the section and select the people you want to add from the list.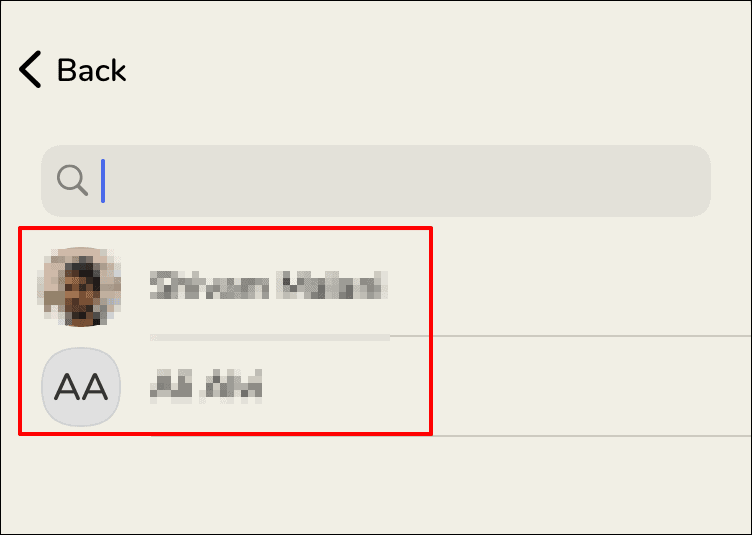 Next, select a date for the event. Tap on the section and select one from the calendar.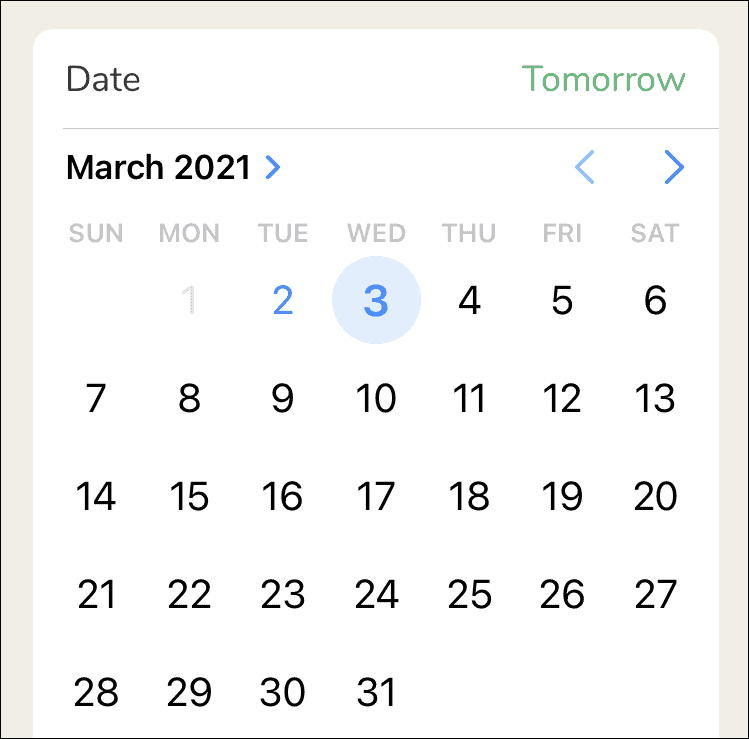 Now, select a time for your event. Tap on 'Time', and then set a time by scrolling through the three options.
Next, you can add a 'Host Club' for your room to attract maximum people. Just tap on the option, and select a Club from the list. When you add a 'Host Club', the club members receive a notification which is a great way of promoting your room.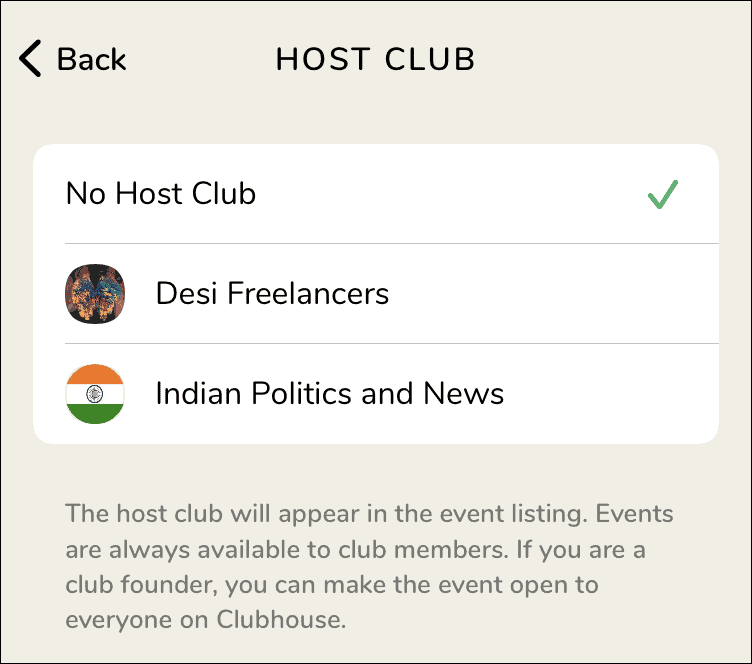 Next, add a description of your room. This section is optional and you can host a room without it.
Once you have filled out all the relevant sections, tap on 'Publish' at the top-right corner.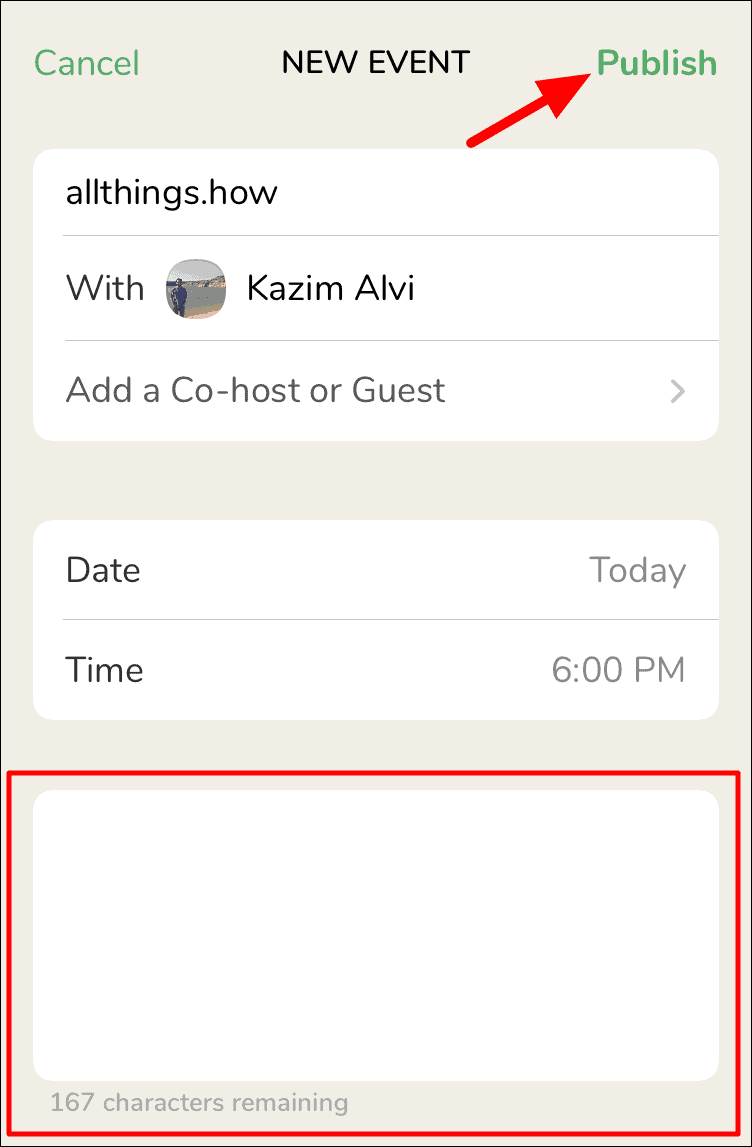 You have now successfully scheduled a room. Those who receive a notification can set a reminder for it as well from there itself.