Until now, altering the background of a video is not something you could do easily with software. You'd have to use complex techniques like Green Screen and Chroma Keying to replace the background. But this changes with Unscreen, an AI-based web app that can automatically remove background from a video with a click of a button.
Unscreen is developed by Kaleido, the startup company previously known for its AI tool Remove.bg that could remove background from images.
With Unscreen, you can remove and alter the background of any video automatically. The process is truly automatic, as you are not required to pick pixels, select colors, paint masks or move paths. Unscreen does that all by itself with a single click. It automatically analyzes your video and generates a high-quality result.
Currently, it only processes 5-second long videos (if you upload a longer video, only the first 5 seconds will be processed). The processed video can be downloaded as a GIF, animated PNG or a ZIP file of single PNG frames.
Unscreen supports only the following video formats at the moment: .mp4, .webm, .ogg, .gif.
It's effortless to use Unscreen. You can upload a video stored on your computer by clicking on the Upload Clip button or choose a GIF from the Search GIF button. Once you upload a clip, unscreen works surprisingly fast to remove the background.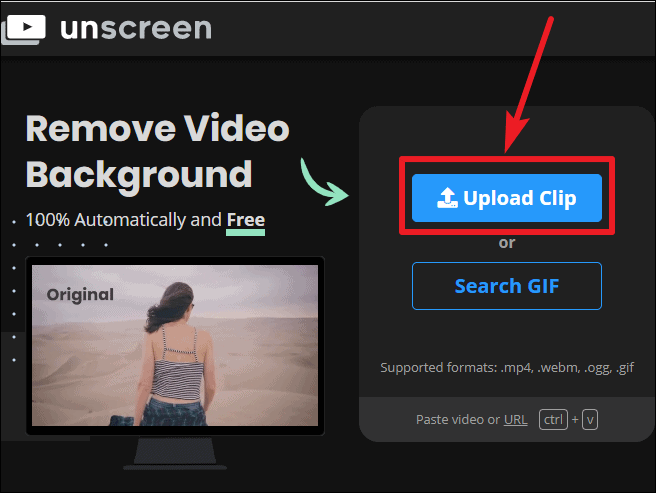 You can then replace the background with stock videos, or images that unscreen provides, background colors, or upload a different video, GIF or image from your computer as a background, or leave it transparent.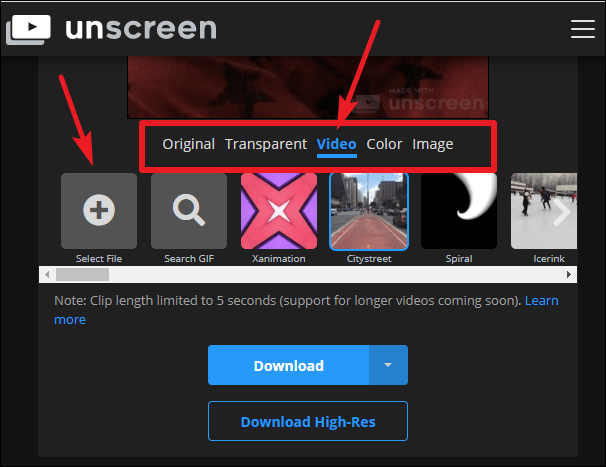 Click on the Download button to download the resultant video. By default, the video will be downloaded as a GIF. To download it in one of the other formats that Unscreen currently supports, click on the drop-down arrow next to the download button.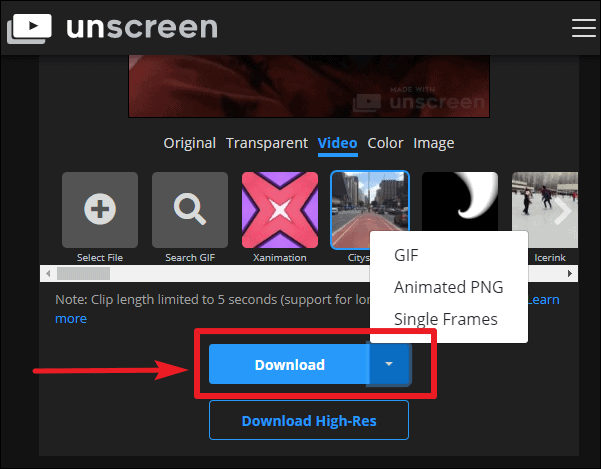 As of now, Unscreen does a pretty good job of separating the people from the background in a video, but it could do with some improvement.
As a free product though, it surpasses expectations. Unscreen Pro which will be a paid service is on the way. It will provide additional features such as Full-length videos, Full HD Resolution, video file downloads, no watermark, and API support. The basic product will remain free to try and test the service.
Now, you can edit yourself in front of that landmark you always wanted to visit really easily.