Accidentally closed a Chrome window or a particular tab in it? Fret not. You can restore tabs pretty easy in Chrome. All you have to do is press "Ctrl +Shift + T" on your computer's keyboard.
Chrome has a feature to reopen recently closed tabs, and it works for a group of tabs and a single tab as well. If you closed a Chrome window with multiple tabs and want to reopen them right after, press Ctrl + Shift + T together on your keyboard to restore the tabs in a new window.
The same works for a reopening a single tab as well. Basically, the keyboard shortcut opens the last closed tab or the group of tabs.
If you can't use the keyboard, access the "History" menu from the three-dot button available on the right of Chrome's address bar. You'll see your recently closed tabs as well group of tabs in the history menu. Click on a group or the tab you want to restore.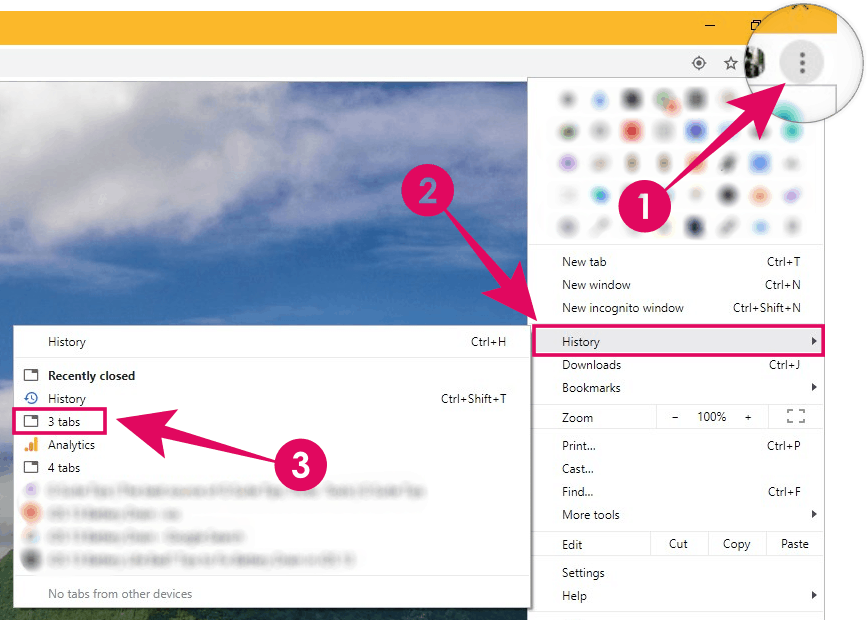 ---
🍻 Cheers!