Arc Browser and custom icons have a long history. Notably, users have always had the ability to customize the icons for Spaces in Arc Browser, which, small as it may seem, actually makes a huge difference when it comes to identifying a Space and switching to it quickly.
Now, the Browser is also bringing custom icons to Folders, which will make it easier to differentiate between them as well. Folders in Arc can be used to collectivize a user's Pinned tabs, preventing the Sidebar from getting cluttered.
Note: The feature is a part of the latest update, i.e., Version 1.17.2, so you should update Arc if you haven't yet.
Changing the icon for a folder in the Arc Browser is rather straightforward.
To change the folder icon, go to the Space that contains the folder whose icon you want to customize.
Then, go to the Sidebar and right-click on the Folder.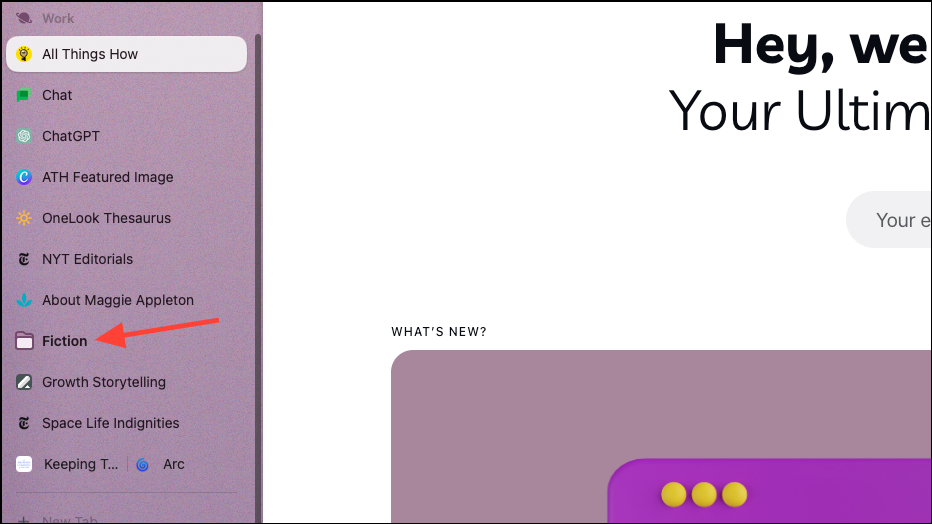 From the context menu, go to the 'Change Icon' option.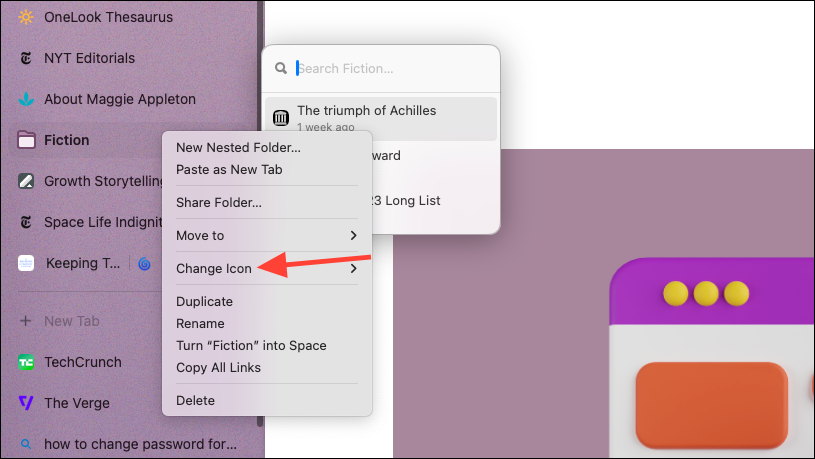 A sub-menu will open with the available icons. Select the icon you want to assign to the folder, and it'll be changed immediately. You can only select a custom icon for the folder from the ones available in the menu, though, just like Spaces; however, unlike Spaces, emojis aren't an option.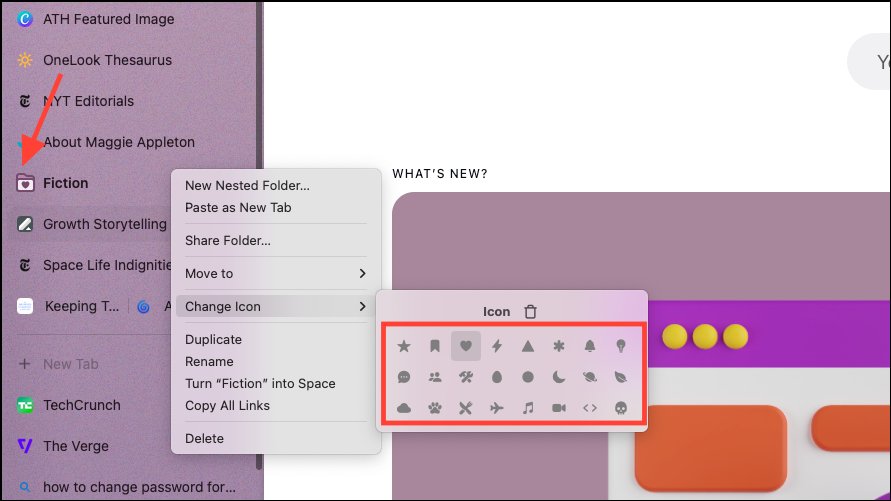 You can also assign custom icons to nested folders within a folder; they don't get the same icon as their parent folder by default. You can assign them a different or the same icon from the context menu.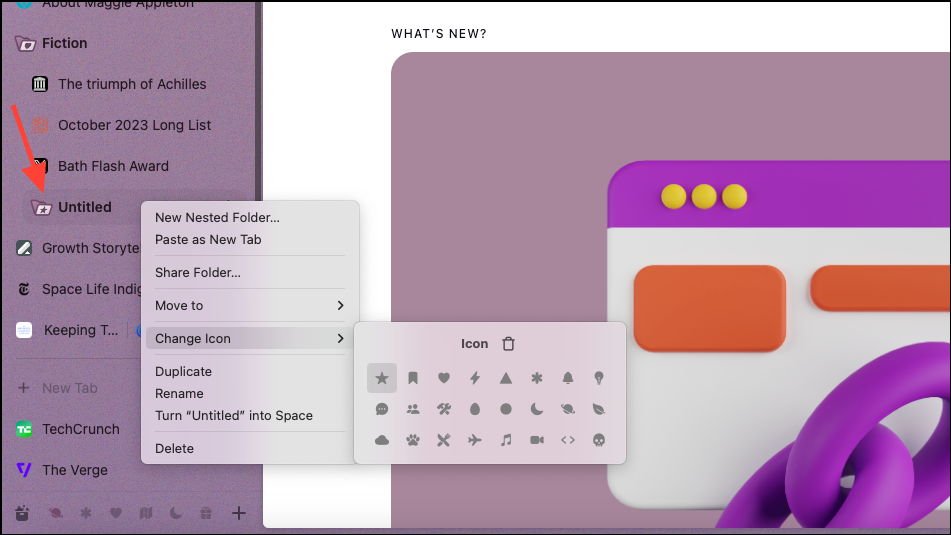 To delete the icon, click the 'Delete' button from the icons sub-menu.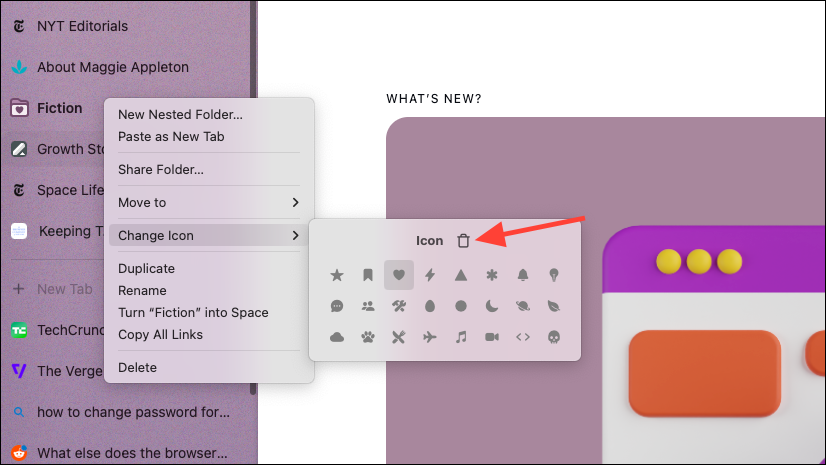 ---
Arc users have been requesting for the option to assign a custom icon to Folders for quite some time, and the folks over at The Browser Company have accommodated the request.