You can share PowerPoint presentations in Zoom for a long time now, but we have to agree, the experience is not as seamless as it is in real life. There is no way to point to your presentation in an attempt to explain it to your peers. In fact, sometimes we forget that, and what ensues is hilarious – the person pointing endlessly in the void and even getting frustrated.
That all is going to change now. With this latest addition to Zoom, you can present a PowerPoint presentation as a virtual background. That means the slide will be present behind you. Now, you can point to your heart's content, and everyone in the meeting will understand what you're pointing to just fine.
How to Get Powerpoint as Virtual Background Feature in Zoom
This feature is a part of the latest version of Zoom. To use it and many other features like virtual filters, you need to update to version 5.2. Click on your Profile icon, and select 'Check for updates' from the menu.
The latest version will begin to download. Click on 'Update' once the download is complete. Doing so will restart the Zoom desktop client and complete the installation. All the new features will now be available for use.
---
How to Share PowerPoint as Virtual Background in Zoom
In the meeting, when you are ready to present, go to the meeting toolbar and click on 'Share Screen' option.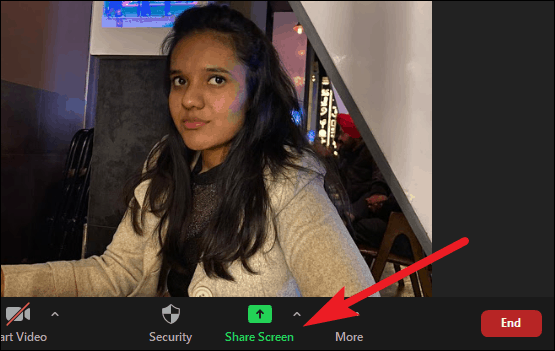 The window for sharing your screen will open. Go to the 'Advanced' option.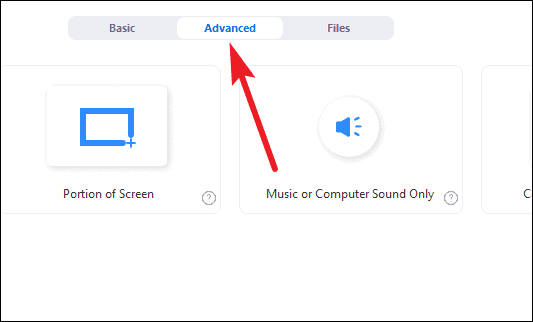 The option for 'PowerPoint as Virtual Background' is currently in Beta. Select it and click on 'Share'.
A dialog box will open. Browse and select the file you want to present. And single slides from your presentation will load as your virtual background. You can change the slides by clicking the 'Next' button (arrow) near the bottom of the screen.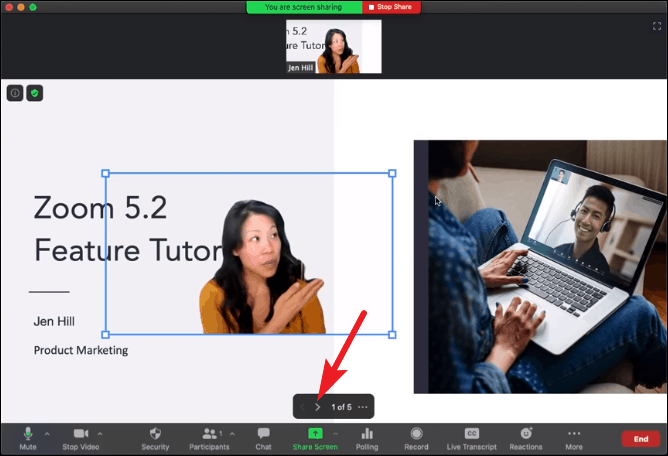 One thing a lot of people might be wondering is that won't their video obscure the content on the slide. No, it won't! This is truly the best part. You can resize and reposition your video anywhere on the screen. Your video will appear in a blue box. Drag the blue window to reposition it, and resize it by expanding or collapsing the sides of the blue box.
So it can be as small or big as you want. And you can place it at just the right place so pointing to the crucial elements will be as easy as pie.
---
The newest update of Zoom is full of amazing features. But this one has to be the best, that is truly going to change virtual meetings going forward. Share a presentation as your virtual background and make it a hell of a lot more engaging and understanding.