🔊
In Short. To share an AirTag on iPhone, open the 'Find My' app, select the AirTag you want to share, and click 'Add Person' under Share This AirTag. Choose up to 5 contacts and hit send. They can now track the item using FindMy and use Precision Finding to locate it. Easy as pie!
It happens every year. Apple releases the latest iOS version at their annual September event with all the major changes in the keynote. And then, we get to the work of digging up the smaller ones, some 0f which end up as fan favorites. This update looks like a promising candidate. What am I talking about? Sharing AirTags.
Yep, you heard it right. We can now share these nifty little trackers with our friends and family. Let's cut to the chase and see exactly what this fresh batch of apple pie (well, Apple update, to be exact) entails.
How Does AirTag Sharing Work in iOS 17?
Before you start wondering, "Sharing AirTags? What is this, a tech version of 'pass the parcel'?" let me stop you right there; it's so much more. You can now share your AirTag with up to five people. Yes, five! Your whole family, your weekend biking group, or your office lunch squad can now keep track of a single item using FindMy.
Think about the possibilities here, folks. You're planning a camping trip with your friends and you've got the AirTag attached to your shared supplies bag. It's not a single person's headache anymore. Now everyone in the group can keep tabs on the bag's location, play a sound to locate it in a jiffy, or even use Precision Finding to pinpoint its exact location. It's like having your very own treasure map, leading you straight to your precious cargo!
People you're sharing the AirTag with also won't get a notification when they're near that tag. So, this will save the notifications for actual unknown AirTags that might end up near you instead of getting notified about the same tag every time, for instance, when you take the car keys with an AirTag registered by your partner.
And this sharing spree doesn't just stop with AirTags. It extends to all other Find My network accessories. So whether it's your beloved VanMoof bike or the Targus backpack you just can't afford to lose, keeping track of them for everyone who uses them is as easy as pie. Apple pie, that is!
How to Share an AirTag on iPhone
Open the 'Find My' app on your iPhone, tap 'Items' and select the AirTag you want to share.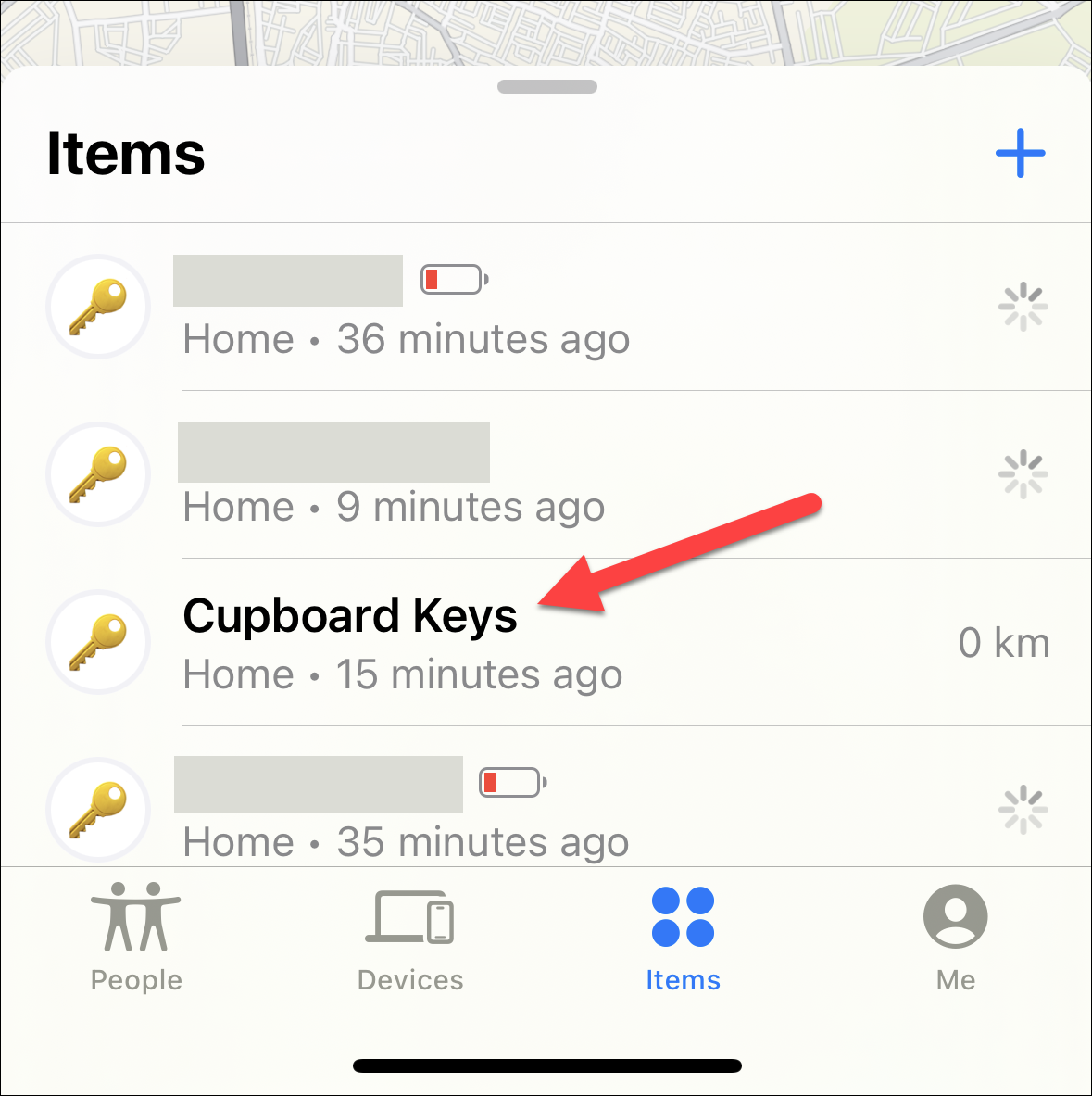 Then, click the option for 'Add Person' under the Share This AirTag section.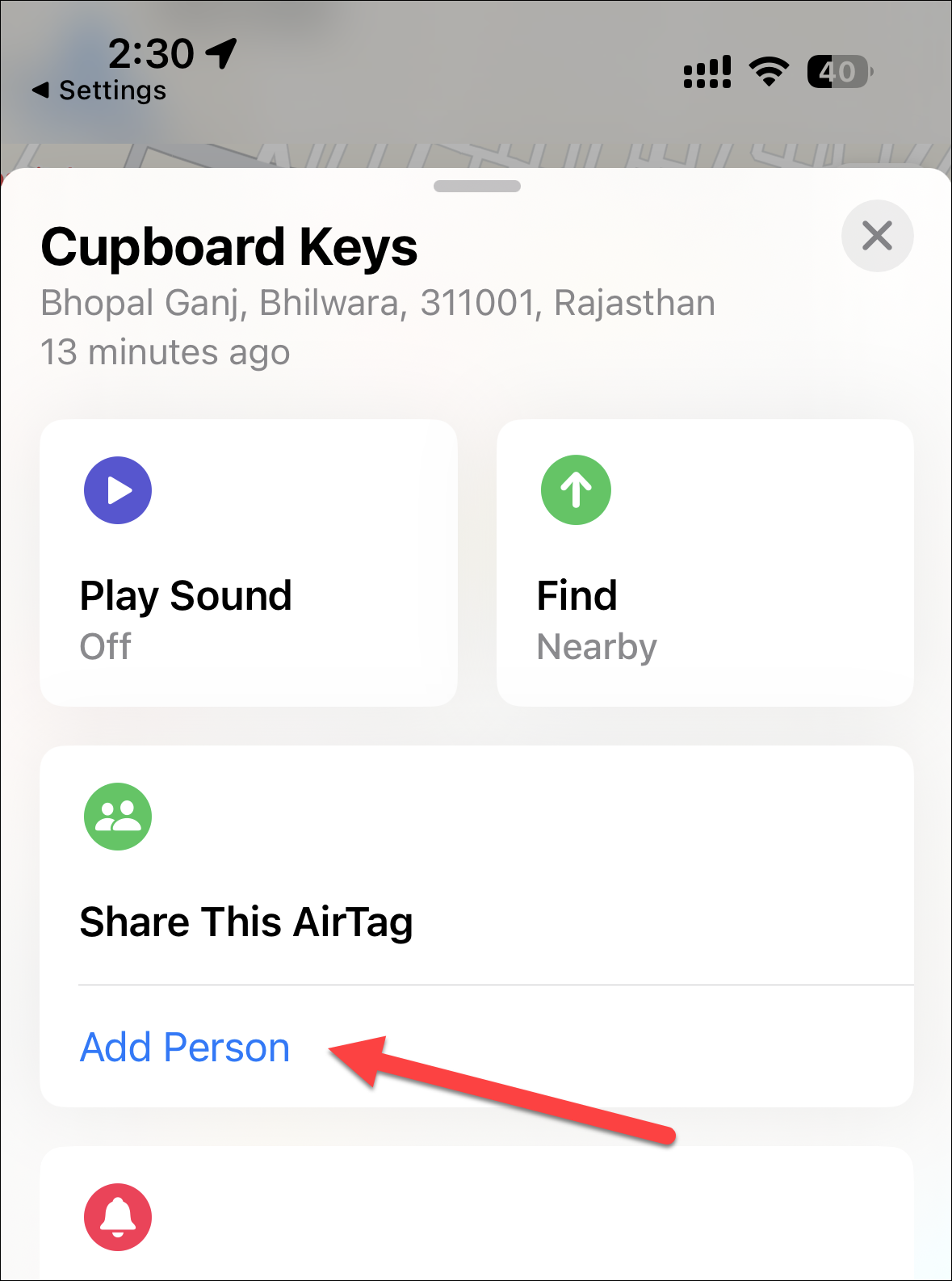 Tap 'Continue' to proceed with sharing the selected AirTag.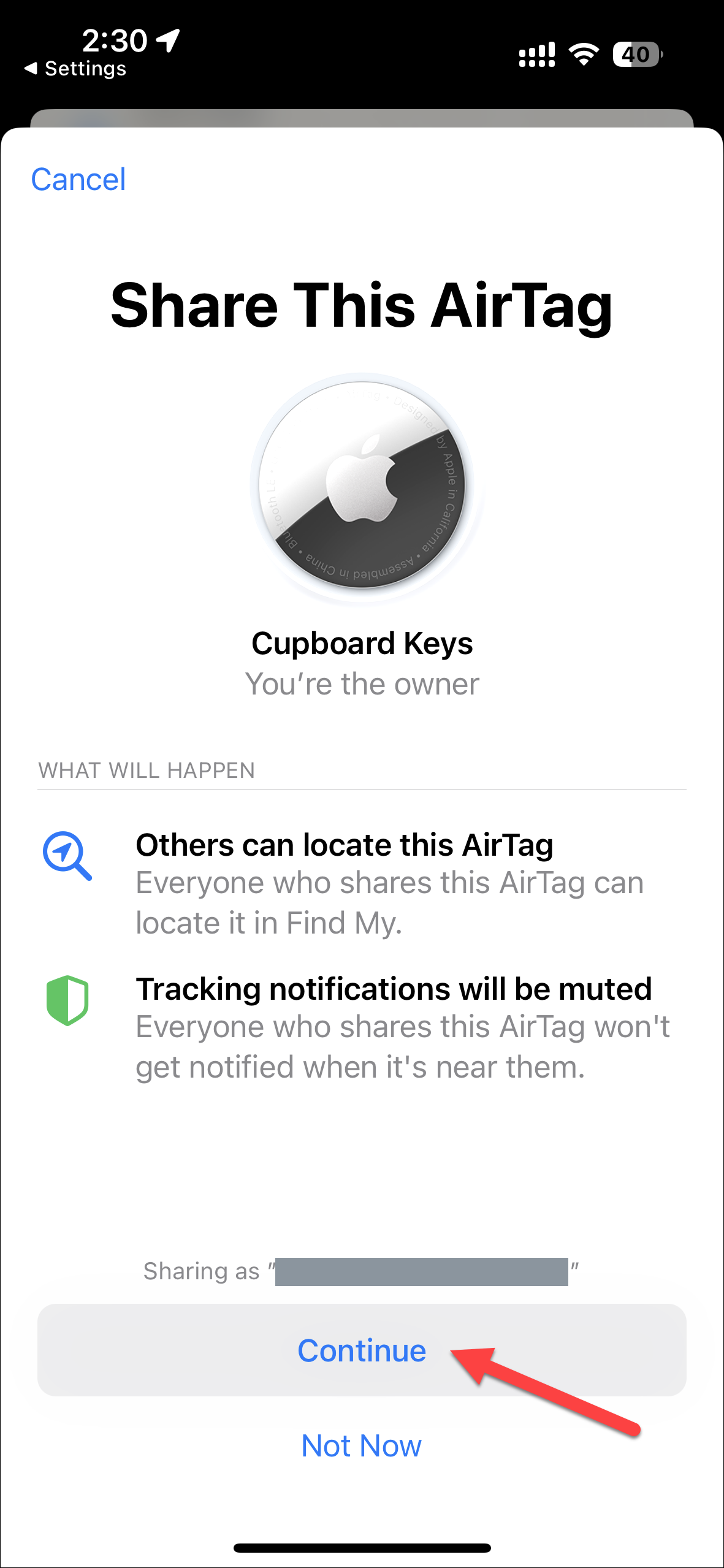 Then, select the contacts with whom you want to share it with. Remember, you can select upto 5 people.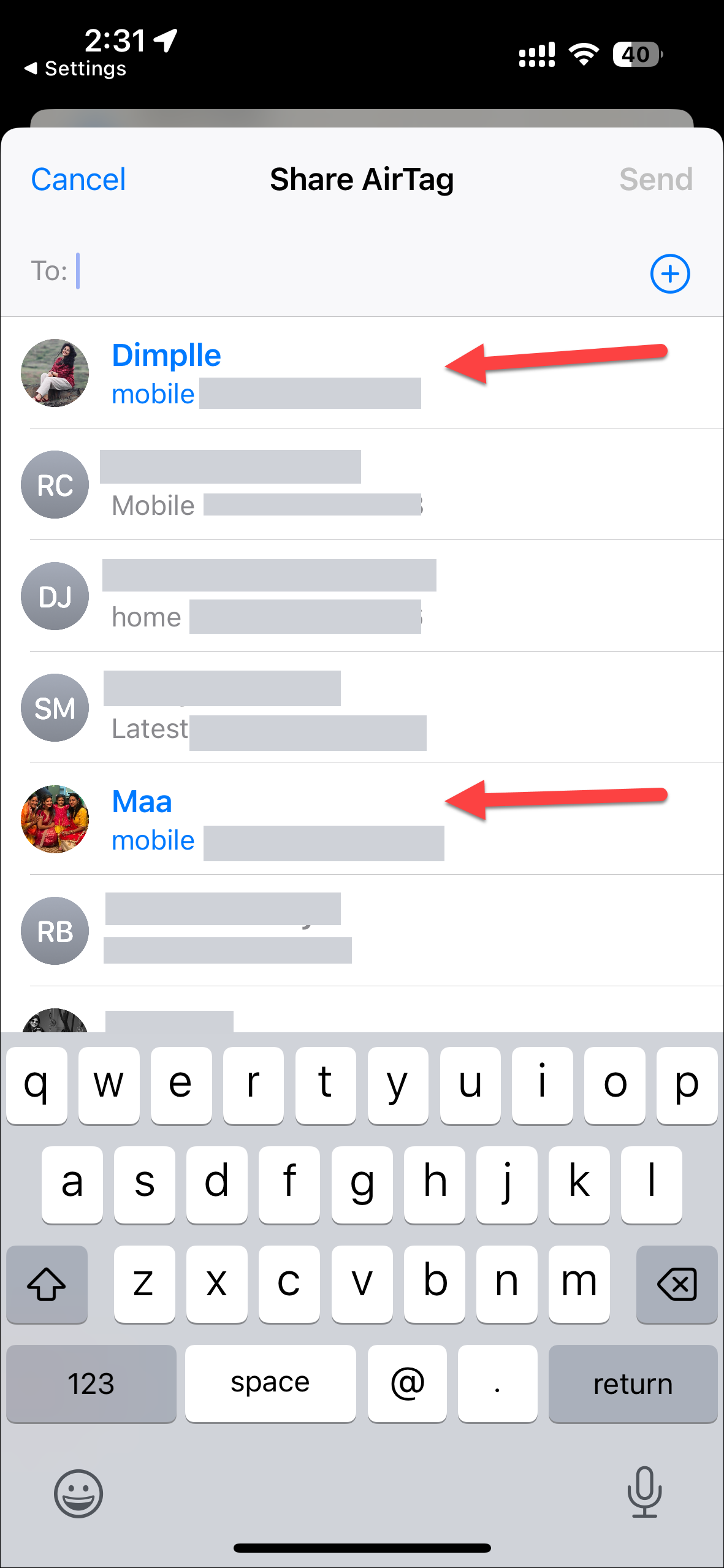 Finally, hit the Send Button.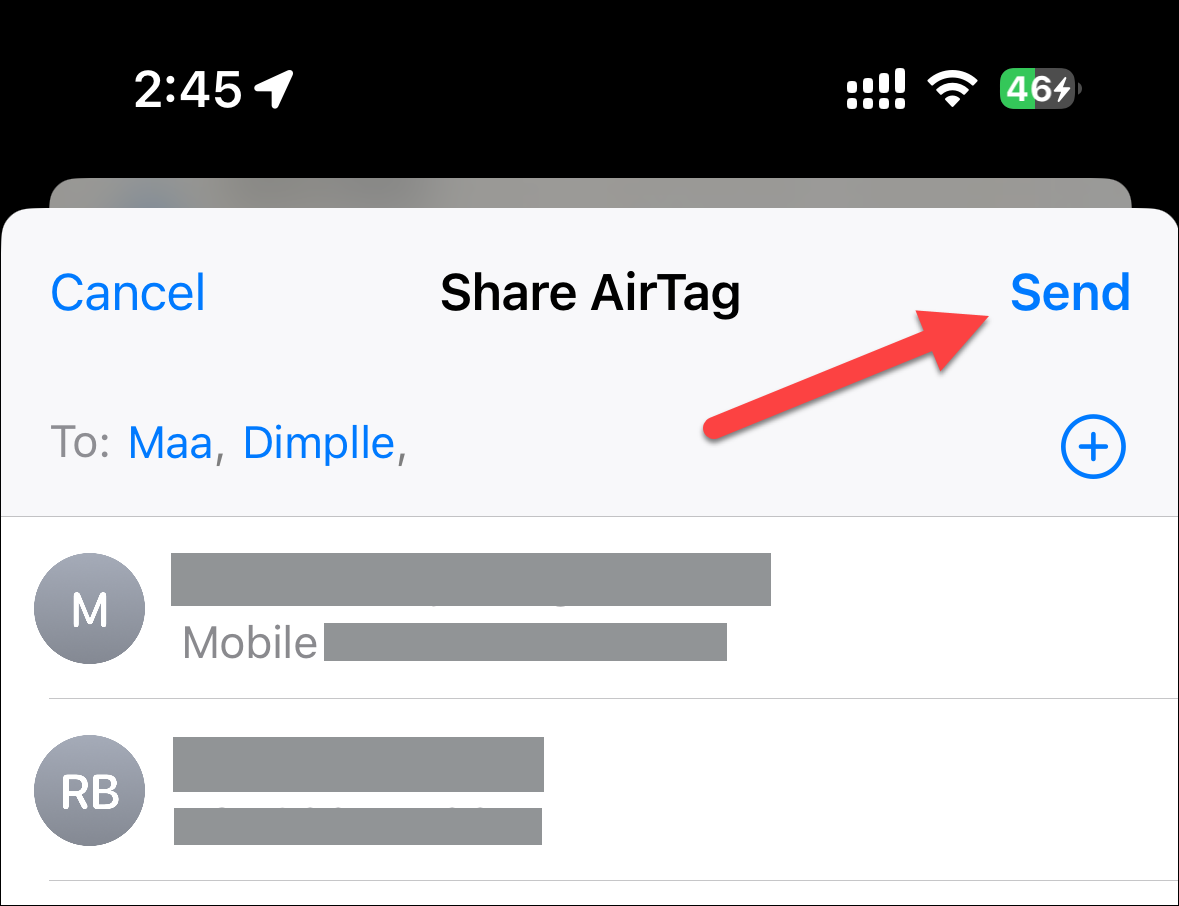 That's it. The screen will go back and the 'Share This AirTag' section will show the list of contacts the selected AirTag is shared with.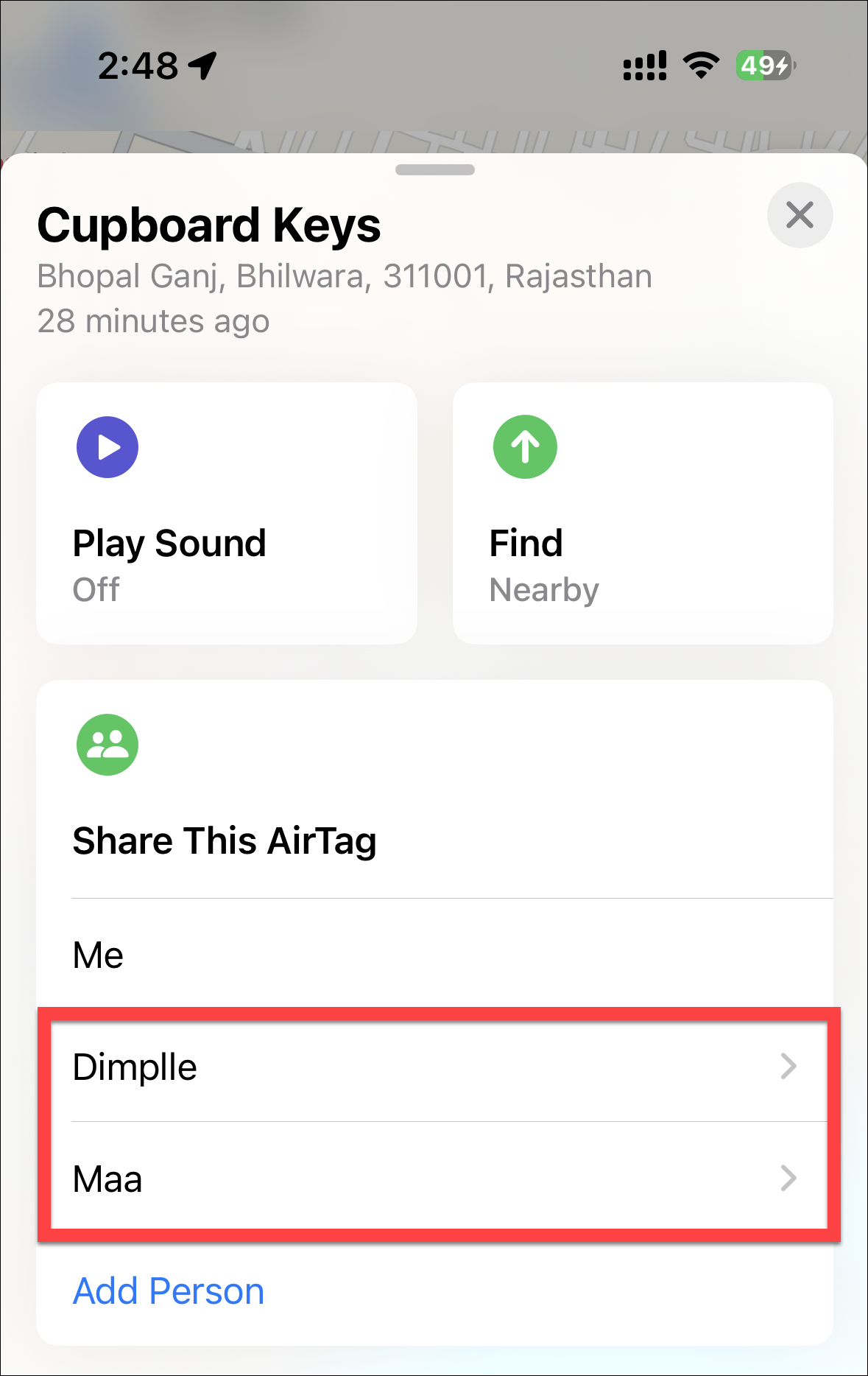 To remove a contact, tap on their name and tap the 'Remove' option from the overlay menu at the bottom of the screen.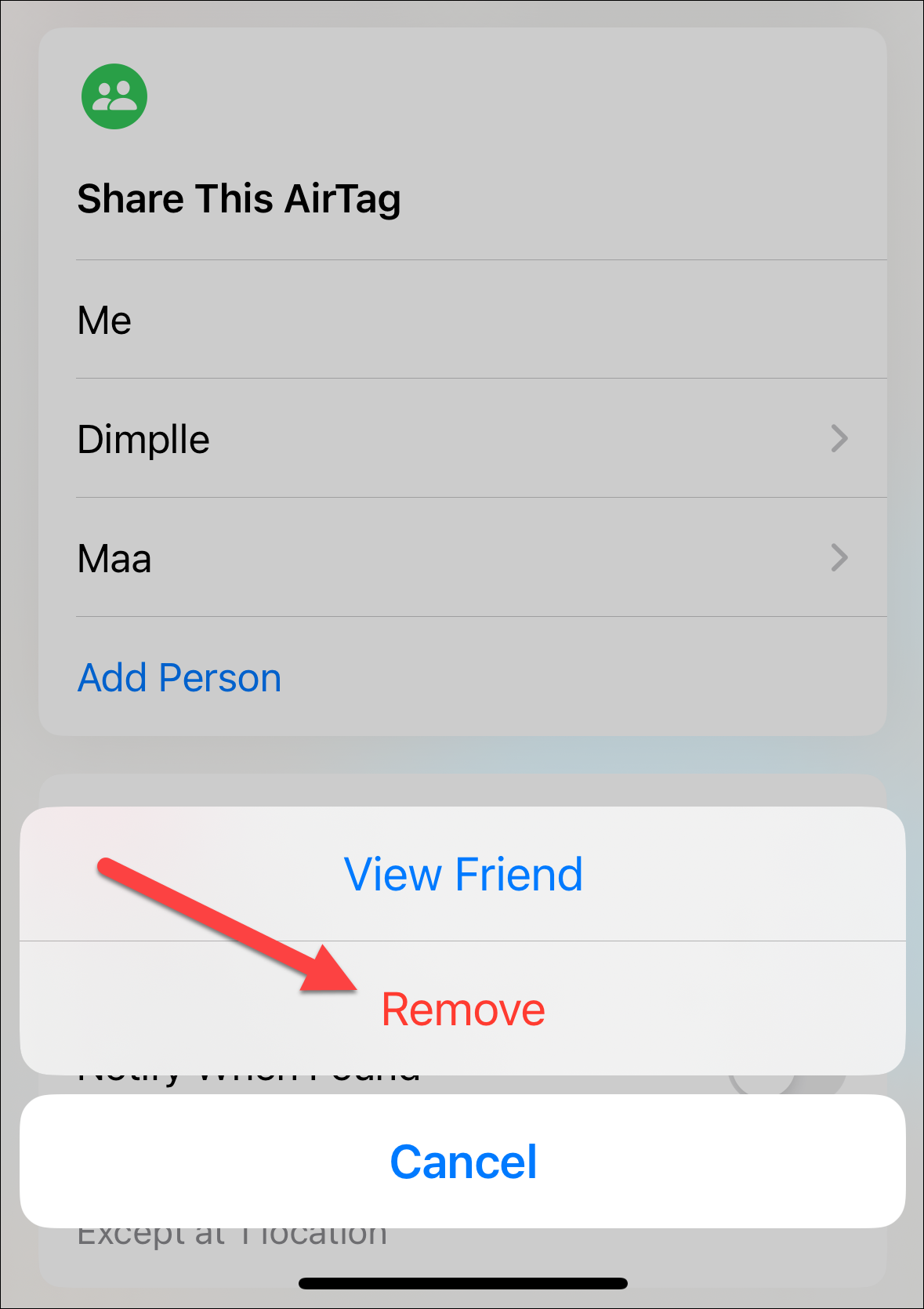 ---
That's all there is to it. With the new update, it's time to bring your friends and family into the AirTag loop. After all, your AirTag is no longer a lone ranger - it's part of a team!