Microsoft Teams is a workstream collaboration platform that organizations worldwide use to work together in a common space. It is a workplace away from the office for teams. These WSC apps are most useful when colleagues are working from different physical environments.
Workstream Collaboration apps have made everything easier for people working from remote places, from meetings, communication, to file sharing. But a big challenge that is faced when working from separate places is what to do when you want to share something on your screen with a colleague.
Well, thanks to apps like Microsoft Teams, it isn't a challenge anymore. You can easily share your screen with colleagues at any time using the 'Screen Sharing' feature in Chats in the Teams desktop client.
Previously, you could only share your screen from an ongoing meeting or a call. But now Microsoft Teams also added the ability to share screen from within the private chat, whether with an individual or a group without having to call first.
Sharing Screen in a Chat on Microsoft Teams
Open the Microsoft Teams desktop client and go to 'Chats' from the navigation bar on the left, and open or start a conversation with whom you want to share your screen.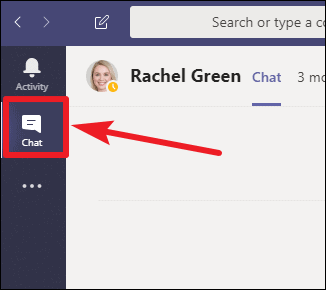 Then, go to the chat controls in the upper right corner of the chat screen and click on the 'Screen Sharing' button. It will be next to the audio and video call button.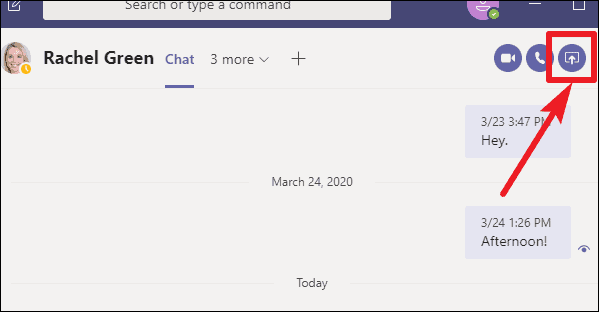 When you click on the button, a small window will pop-up on your screen and show you all the available options for screen sharing. Choose what you want to share with the other person from that screen. You can choose a 'Window' to share an open application and only its contents or choose 'Desktop' to share everything on your screen.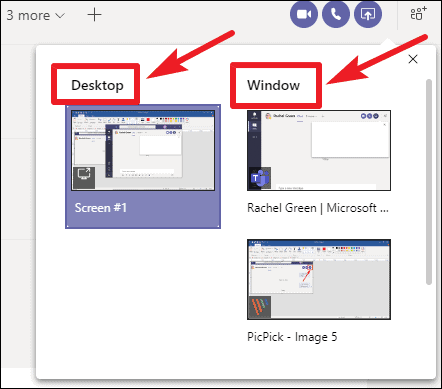 Your teammate will receive a notification about your request to share your screen. Once they accept it, you will be able to share your screen and chat at the same time.
The screen that you are sharing has a red outline around it to remind you that it is being shared on your computer. You can also turn a screen sharing session into an audio or video call at any time.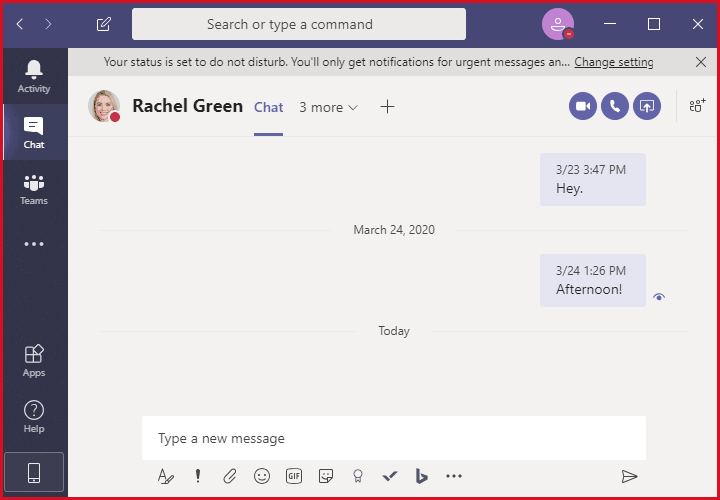 Note: When you choose to share your desktop, everything you do on your end would be visible to the other person. If you only want to share a specific application, then choosing the 'window' of the application is a better option so you don't end up sharing any sensitive information accidentally.
---
How to Stop Screen Sharing in Teams
You can stop screen sharing either from within Microsoft Teams or from the 'Presenting' toolbar at the top of the screen.
If the Microsoft Teams app is already open on your screen, click on the 'Screen Sharing' button in the chat controls once again and it will bring up the 'Call' interface. Click on the 'Stop Sharing' button if you want to stop only screen sharing, but continue the call (if you turned it into an audio or video call at any point), or click the 'End call' button to stop the call as well as the screen sharing.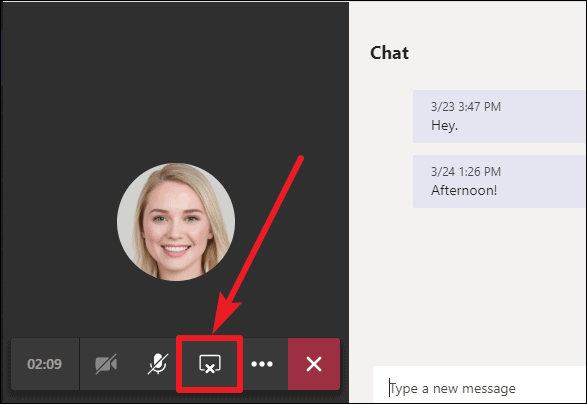 There is also a 'Presenting' toolbar that accompanies all sharing sessions. Click the 'Stop Presenting' button on the toolbar to end the screen-sharing session.

The 'Presenting' is available at the top of your screen by default. But you can also choose to pin or unpin this toolbar on your screen. If you unpinned the toolbar, go to the top edge of your computer screen at any time, and it will appear again.
---
Conclusion
Screen sharing in Microsoft Teams is a great feature that lets colleagues working from separate places share their screens. It's one of the stellar features of Workstream Collaboration apps that make them so popular and make working remotely possible.