How to Take Full Page (Scrolling) Screenshot in Chrome on iPhone
Seamlessly capture full-page screenshots in Chrome on iPhone and bid farewell to any workaround that you have been using until now.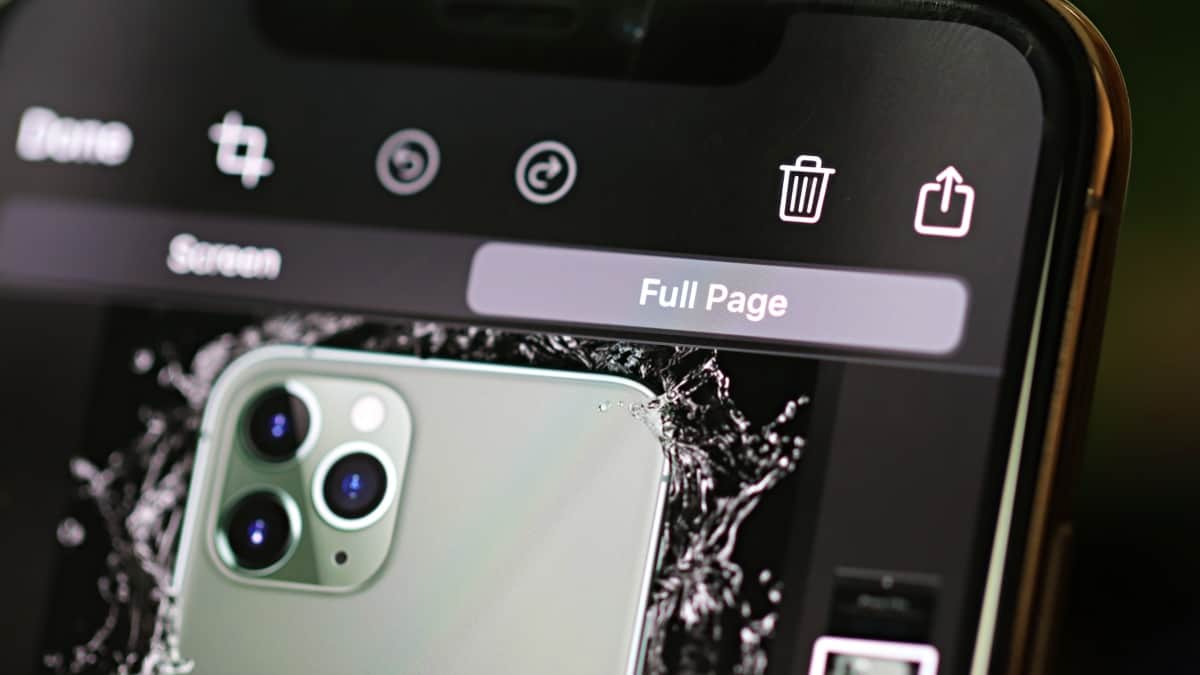 We have all at some point wanted to capture the entire content on a page in a single screenshot. But, if the content doesn't fit on the screen and spans across multiple pages, it puts you in a pickle. Chrome has the solution! The feature to capture full-page screenshots, already available on Safari, is now added to Google Chrome.
It's quite simple to capture a full-page screenshot and we have listed the steps to help you get acquainted with the process. The screenshots that you capture this way will be saved as a PDF file.
Note: Before you proceed though, make sure you have the latest version of Chrome installed on your iPhone (version 92 or above). If not, update Chrome from the App Store.
To capture a full-page screenshot, launch Chrome on your iPhone, and open the webpage that you want to capture in a new tab.
Then, take a screenshot like you normally do on your iPhone.
On iPhone X and newer: Press the side button and volume up button simultaneously to capture a screenshot.
iPhone SE 2, iPhone 8 and older devices: Press the side button and home button simultaneously to capture a screenshot.
After capturing the screenshot, tap on the preview image at the bottom-left corner of your iPhone to open the screenshot in the Markup tool.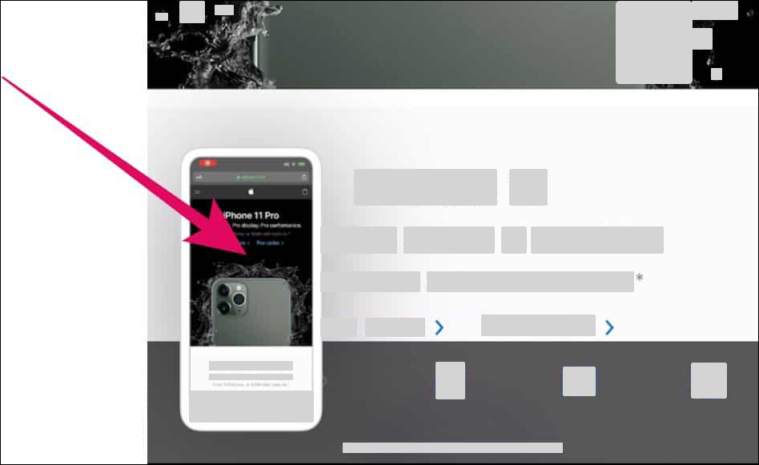 Next, tap on the 'Full Page' tab at the top of the Markup tool screen.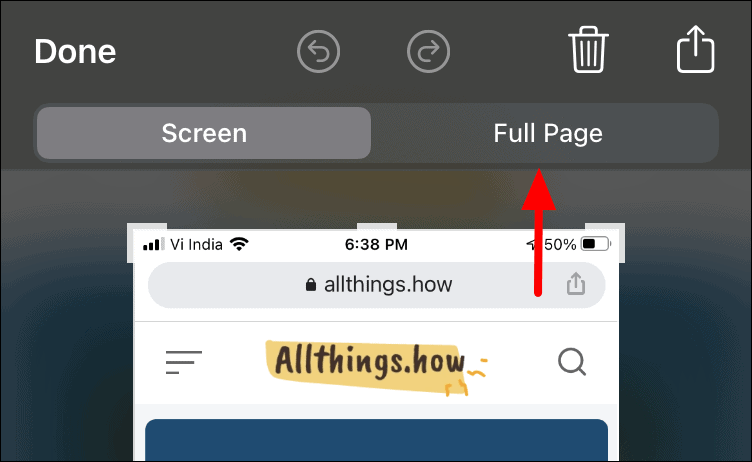 In the 'Full Page' tab, you will find a preview of the complete screenshot at the right with the captured portion highlighted.
To save the full page screenshot, tap on 'Done' at the top-left corner of the screen.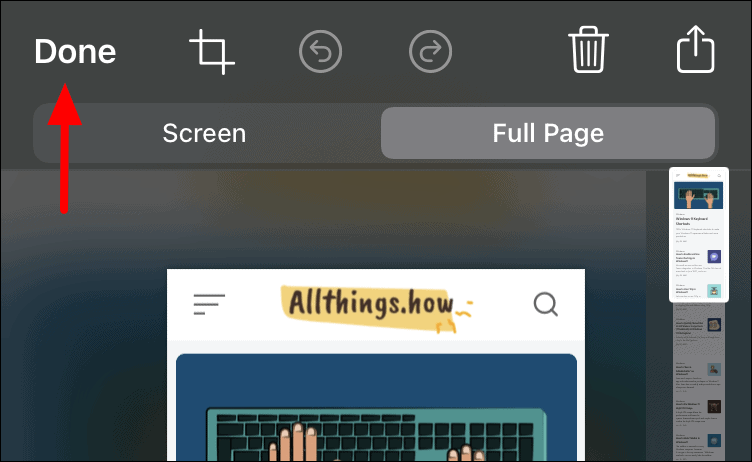 Then, tap on 'Save PDF to files' in the box that appears at the bottom.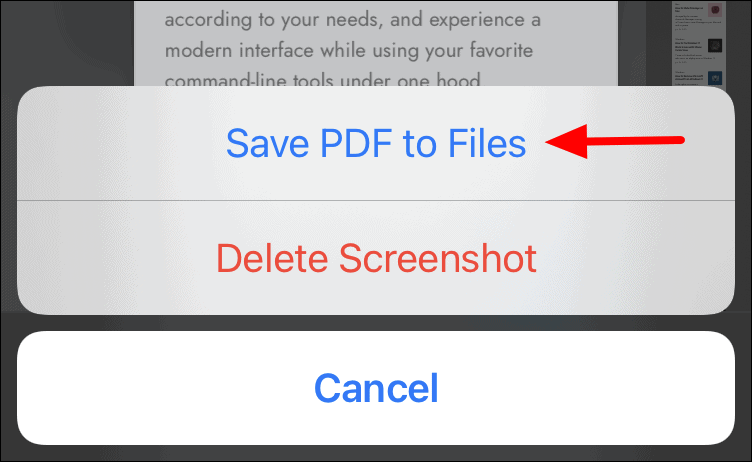 The screenshot will now be saved as a PDF file and can be accessed from the 'Files' app on your iPhone. Unfortunately, you cannot save full-page screenshots in an image file format like PNG or JPG.