Instagram activity tab used to a mightily popular one. Whether you were "stalking" friends, partners, and your favorite celebrities or you were literally bored out of your mind and had nothing else to do but look at what others were doing, the Activity tab the place to go. Users loved it immensely. And when Instagram dropped it, there were dramatic gasps of shocks everywhere.
Many even thought that Instagram would eventually bring it back after seeing the users' reactions. But the truth is it has been a long time, and it's not coming back. We all need to accept it. Or do we? Cue evil laughter here.
What if we told you there was a way to track someone's Instagram activity even now? I can imagine a lot of you saying, "Sign me up."
Let us introduce – Snoopreport. It is a web app that lets you track anyone's activity on Instagram. It might sound like something that's too good to be true, but it is both good and true. Let's see what is the whole deal with this, shall we?
What is Snoopreport?
Snoopreport is a subscription-based service that lets you track users' activity – their likes, comments, comment likes – on Instagram. It doesn't matter who you want to track, as long as they have a Public account, Snoopreport will track their activity for you.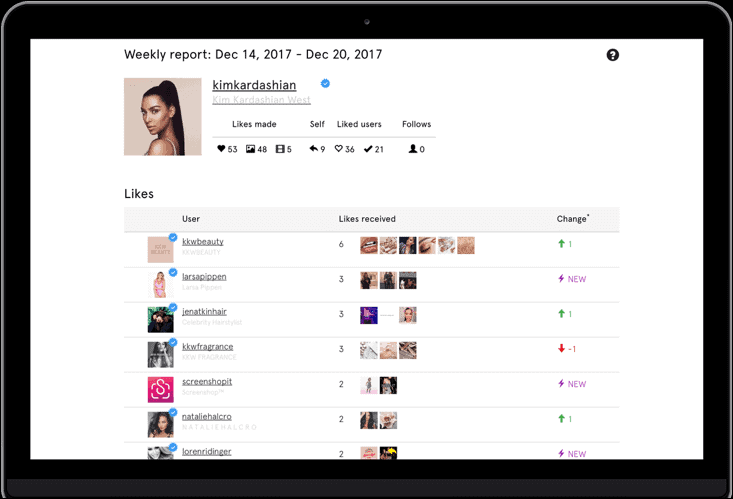 Whether you want to find what a friend likes to choose a gift for them, keep an eye on a partner, or just want to know your favorite celeb a little better, you can do it all with the 'Instagram Tracker for Individuals' Plan.
But don't mistake it for just a stalking app. It has so much potential to do good. If you are a social media influencer or want to grow your business on Instagram, you can employ the help of Snoopreport. With their 'Instagram activity for Professionals' plans, you can analyze other influencers or businesses in your field to see how they interact with their audiences and find out whether their actions are manual or algorithmic and then apply these insights to grow your business.
---
How Does Snoopreport Work?
Snoopreport offers different monthly subscription plans for individuals (dubbed Personal plan), Small Businesses, and Professionals. The difference between these plans is the number of people you can track. The number goes from as small as 2 to as big as 100. The cost of the plans is:
Personal – $4.99/month
Small Businesses – $14.99/month
Professional – $44.99/month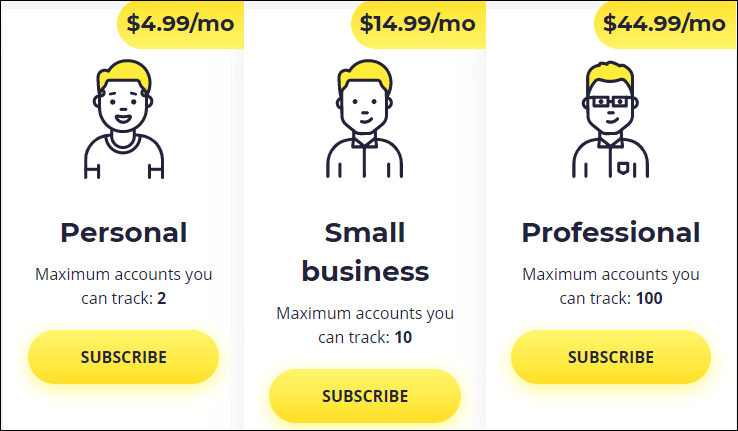 But no matter which plan you opt for, the tracking activity remains the same. Snoopreport will report the entire activity that is available as public data – that involves likes, comments, and comment likes – of the account you choose to track. And no matter which plan it is, you cannot track the activity of a private account.
Additionally, when the account you are tracking interacts with a private account, i.e., likes, or comments on photos associated with a Private account, Snoopreport cannot report it. So, it means you can track individuals and businesses but only within the bounds of privacy.
Snoopreport offers weekly and monthly reports of Instagram activity for the account you are tracking on your dashboard, with their normal plans.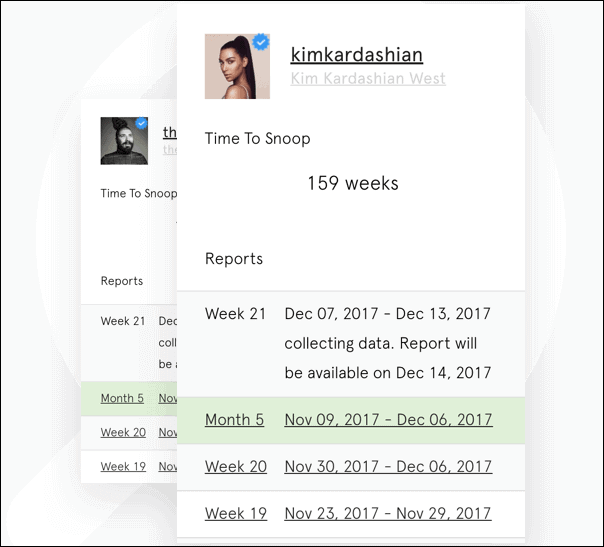 But if the gap of a week is too much for you, you can opt for special plans of all three that come with a Daily report. So, the number of users you can track remains the same, but you pay extra for getting daily reports. The cost of all three plans with daily reports is:
Personal – $6.98/month
Small Business – $19.98/month
Professional – $94.98/month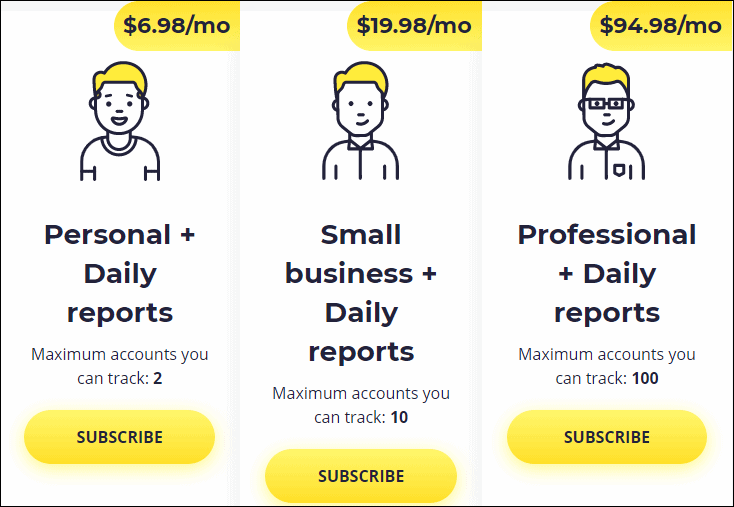 Snoopreport does not offer a free trial, but it does offer a preview of tracked activity for some accounts so you have an idea of exactly what you will be paying for.
Also, you can track anyone on Instagram whether you follow them or not. Evidently, it follows that the user you are tracking will have no way of finding that you are tracking them, as all tracking happens at the Snoopreport's end.
---
Snoopreport is a great way to track someone on Instagram if you are ready to lighten your pockets a little. It offers a simplistic interface in the form of a dashboard where you can manage the users you want to track and see the reports too.