Sharing a Netflix account within a household is common practice. But life happens. And sometimes sharing an account becomes too impractical or awkward. Whether it's the end of a relationship or your kid or roommate is moving out, all of these life events necessitate an end to your account sharing.
But when you were setting up a new account, especially after years of using the old account, you were bound to feel the loss of all your data. However, with the Transfer Profile feature, migrating to your new account would be easier than ever.
Of course, the feature is coming amidst all the efforts Netflix is making to put an end to freeloading, i.e., sharing Netflix passwords outside of your household. The streaming giant has been very clear that it'll crack down on this practice as it's costing them revenue and "undermines [their] long-term ability to invest in and improve [their] service."
As a result, they've been testing features like "Add a member" or "Add a Home" (which has been terminated) to try out methods for paid password sharing. While they are only testing them in select countries as of now, the company soon plans to implement working strategies globally – by early 2023 apparently.
So, if you're mooching off of someone else's account, you can soon expect retaliation. But Netflix is attempting to soften the blow with the 'Transfer Profile' feature so you don't have to bid goodbye to your data at least.
How Does Profile Transfer Work?
Profile Transfer will be available for all accounts worldwide. With this feature, you can transfer a profile – and all the information along with it – from an existing account to a new one.
Do note that you can only transfer profiles to a new account and not another existing account. So, you'll have to set up the new account while transferring the profile. The information that'll be a part of the transfer includes:
Recommendations
"My List" titles
Viewing history (including ratings)
Saved games & game handle
Settings (language and subtitle settings, autoplay settings, maturity rating viewing restrictions)
Miscellaneous items (profile name/icon, test participation selection)
Note: All of the above information won't be removed from the original profile when transferring it, except for saved games. Along with the game handle, saved games will be removed from the original profile.
The feature does not transfer payment information. The person transferring the profile will have to provide a payment method while setting up the new account.
The feature will be available for all accounts, regardless of your plan. It will also be automatically enabled for your account, but you can disable it from the settings.
You can also transfer all profiles, except the Kids' profiles and the ones with a PIN. To transfer a PIN-protected profile, you'll first need to remove the PIN.
Transferring a Profile
The account owner will receive an email informing them that the 'Transfer Profile' option is available for their account. If they enable it instantly, any other user can use the Transfer Profile feature right away. But if they don't take an action, the feature won't be available for another 10 days from now, i.e., before 30th October. You can ask them to enable it now if you need to use it. Other users won't be able to use the feature at all if the account owner disables it.
Here's how you can use it if the feature is enabled on the account right now, or if you're reading this after the 10-day window has elapsed.
You can only transfer a profile in a browser on a computer, phone, or tablet. We'll be demonstrating the process from a computer.
Go to netflix.com on your browser and log in to your account. Go to your profile as usual.
Then, go to your 'Profile icon' in the top-right corner of the home page and hover over it.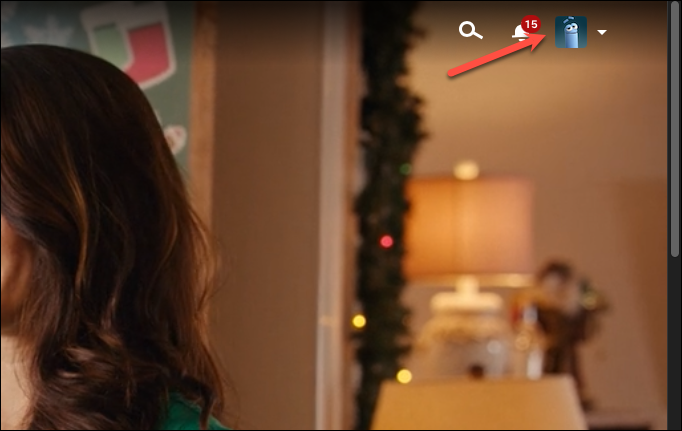 From the drop-down menu that appears, click the 'Transfer Profile' option.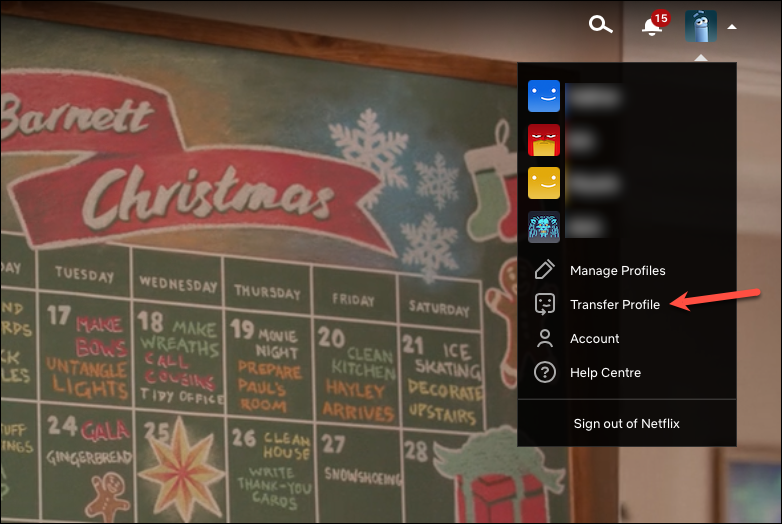 Click 'Next' on the onboarding screen for the feature.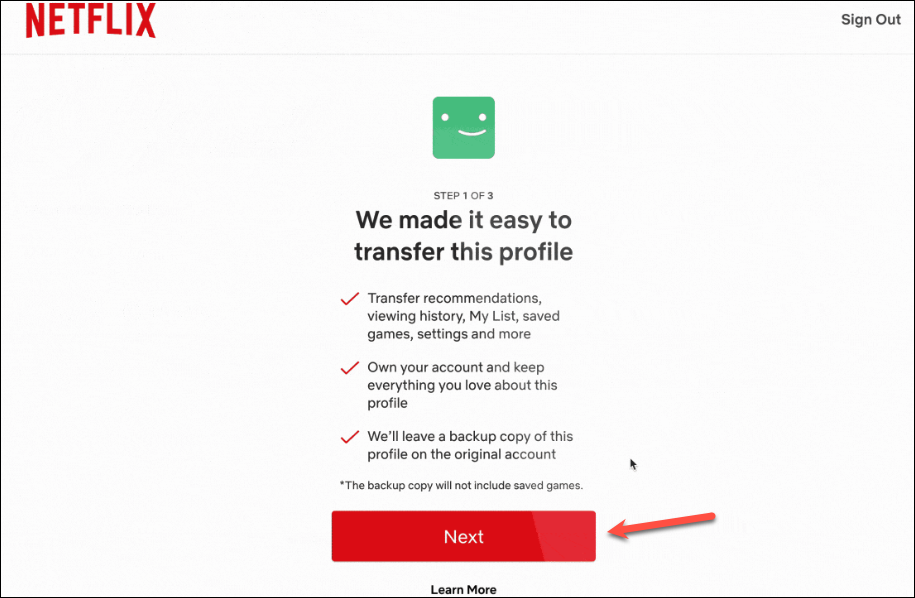 Then, enter the new email address for which you want to create the new account and create a password. Click 'Next' to proceed.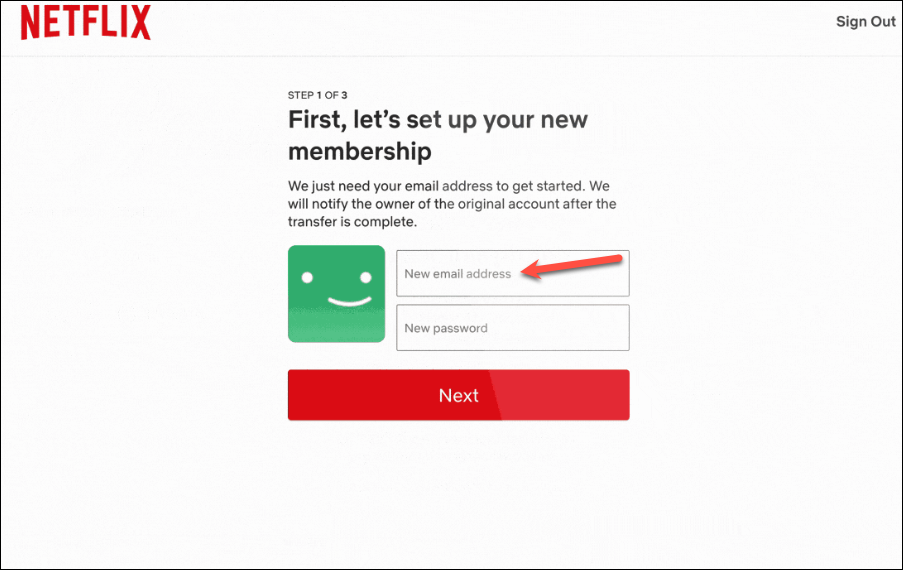 Then, simply follow the instructions on the screen to complete the transfer.
Once the profile transfer is complete, your new account will have all the information from the old profile and will be ready to use. The profile will still be available on the original account which you can manage or delete from the Profile settings.
If you started a profile transfer but did not complete it, you can finish it later by logging in with the new account, given that you provided the new email address and new password before exiting. Go to netflix.com on a browser and log in with the new account information.
Then, select the 'Finish Transfer' option and follow the prompts on the screen.
---
If using on a mobile, you can request the desktop website, and follow the same instructions as above.
Or, you can go to 'Account' from the hamburger menu.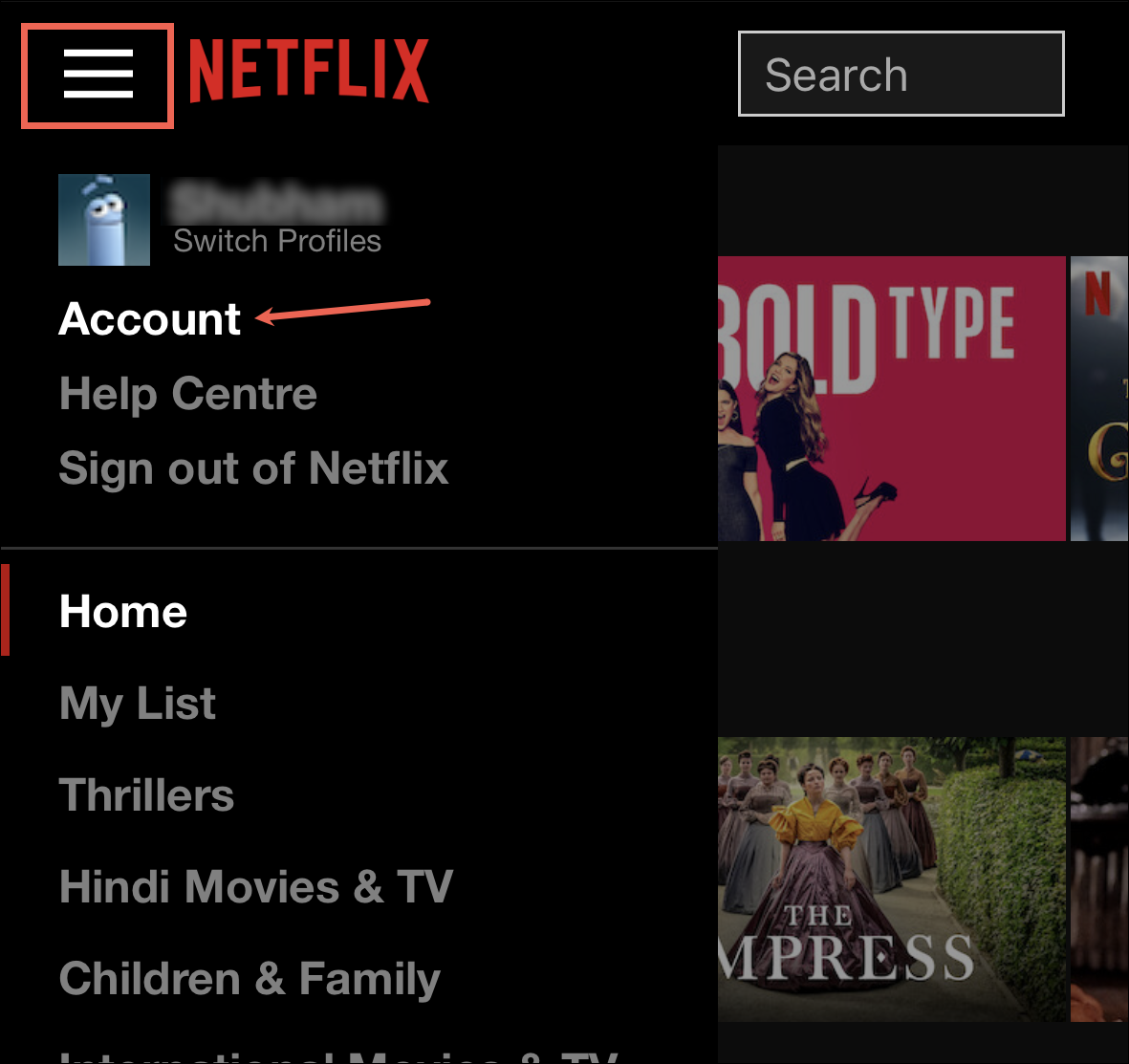 Then, find the profile in the 'Profile & Parental Controls' section and tap the 'Transfer this Profile' option. The rest of the steps will be the same.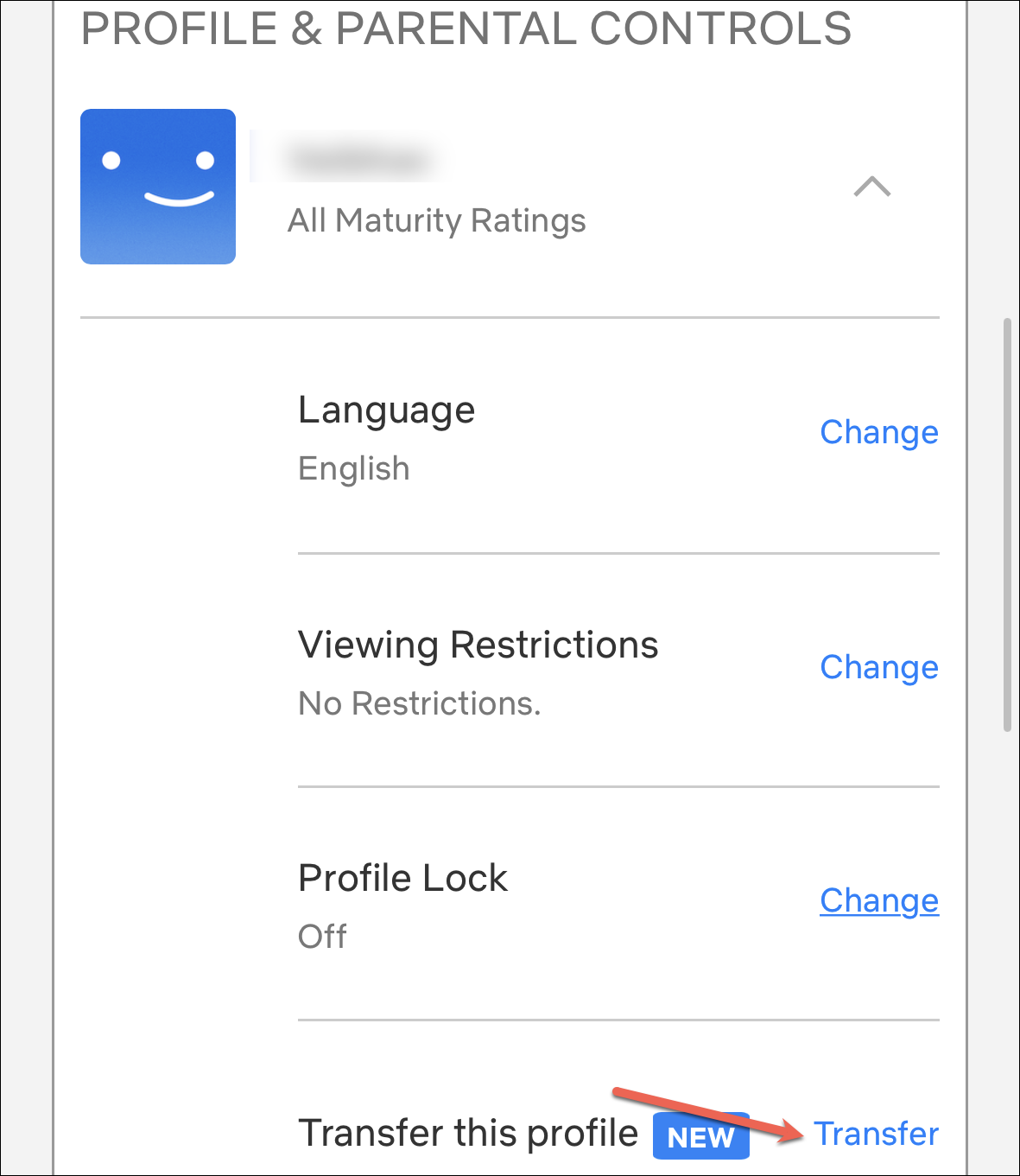 ---
If you've ever set up a new account after using another account for some time, you know it can be a dreadful process. But with this feature, no matter which aspect of life you're looking for a fresh start in, you don't have to do that for your Netflix account as well.