The COVID-19 pandemic made one thing very clear – we need social activities like watching movies and TV shows with friends and family for a healthy existence. It's good for our mental health and our relationships.
But the quarantine and lockdown rendered such movie night dates in their historical sense non-existent and people turned to technology – specifically, browser extensions, that made it possible to stream movies and shows with your friends from the comfort of your homes without all the nonsense of "1, 2, 3, Play" on a group call.
Now, Amazon is eliminating the need for any third-party extensions and introducing Watch Party on Amazon Prime – a feature that lets you watch movies and shows on Prime with other people.
Note: The 'Watch Party' feature is available only in the United States currently, and as it has only started to roll out, it might take time to reach everyone in the US.
Who can Use Prime Video Watch Party
Amazon Prime subscribers in the United States can enjoy the benefits of the feature at no extra cost. They can use it to watch available titles with up to 100 participants.
There are two things to consider here. First, not all titles are available with the Watch Party. Only titles from the service's on-demand catalog are available – that includes all original as well licensed content that you can watch with Prime at no extra cost; the titles available for rent or purchase on Prime do not fall under this category.
Second, the host, as well as the participants of the Watch Party should have an Amazon Prime US subscription and be located in the United States to be able to use it. That means any participants who do not have an active subscription or are not in the United States cannot join your Watch Party even if you [ the host] meets both the conditions.
Also, the feature is only available when you use Prime Video from a desktop browser (except Apple's Safari) whether you are the host or the participant. There is no support for Watch Party on the mobile app, tablet, Fire TV, Smart TV, or other such devices yet.
---
How to Start a Watch Party in Prime Video
Go to Prime Video and log in with your account that has an active US subscription. Then open any eligible title, i.e., any titles available on Prime to watch and not to rent or purchase.
Now, click on the 'Watch Party' option on the episodes page to create a watch party.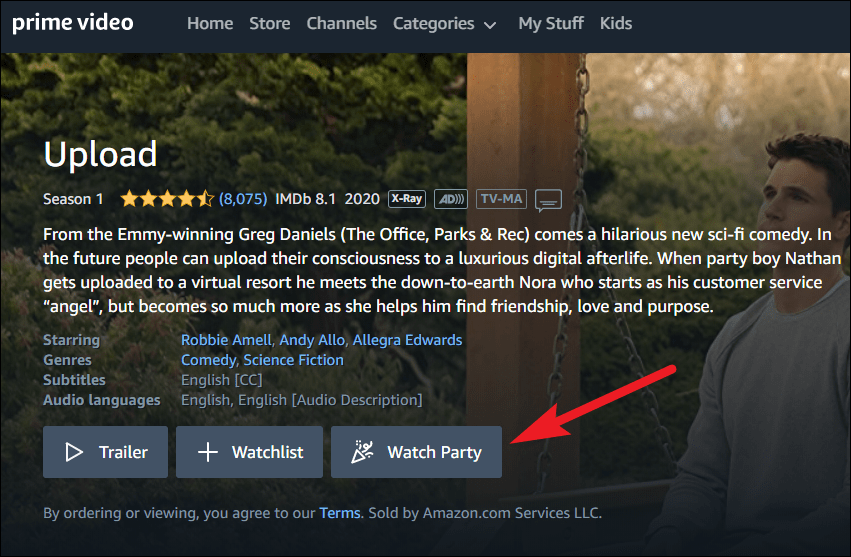 Enter the name you want to use in the party chat and click on the 'Create Watch Party' option.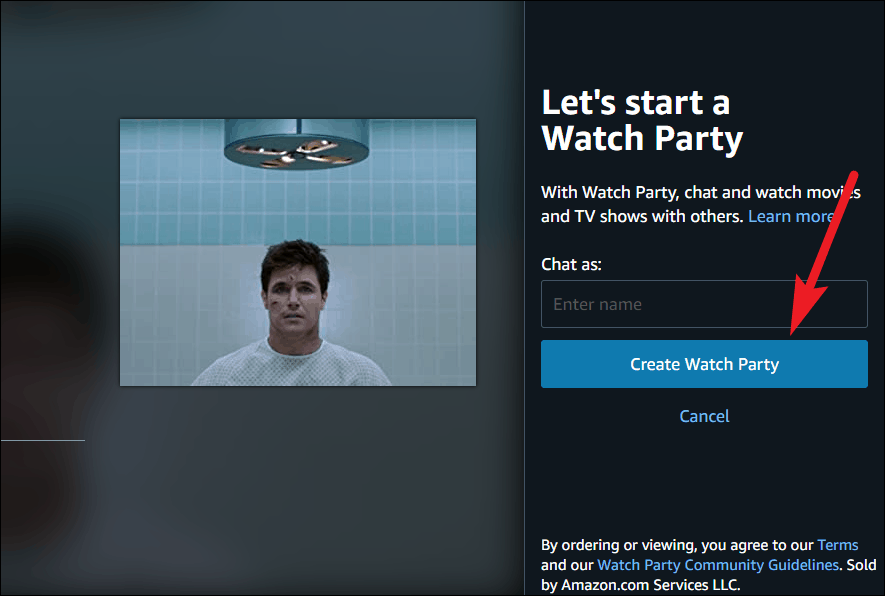 A watch party link will appear on your screen. Share it with others, and they can use it to join your party. You can watch the title in sync with everyone involved and also chat at the same time.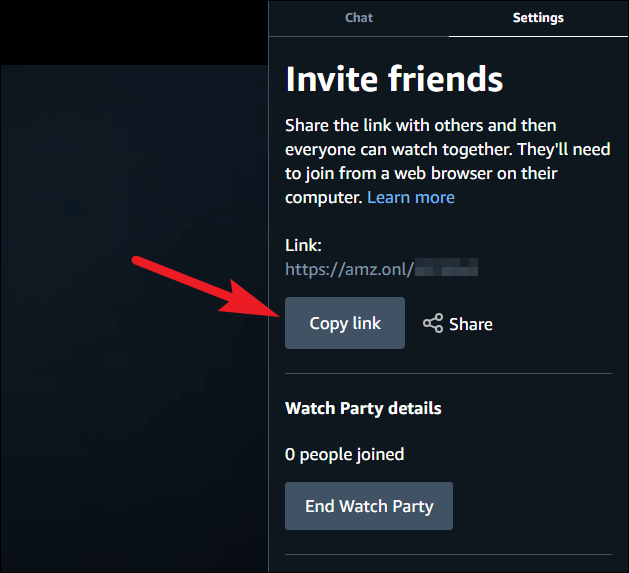 The host of the party, i.e., the person who created the party will be in control of streaming. She's the only person who can play, pause, rewind, or forward the video. But every participant in the party will have control over their audio and subtitle settings.
---
Amazon just made it easier for everyone to enjoy movie nights with friends and family once again. There's no word yet for when the feature will come to other regions. Also, no information as to a timeline for when it might adorn our screens on other devices such as our mobile, tablet, smart TVs, etc. is available yet. But one can hope that it will be soon.