Have you ever switched from your iPhone's Camera app to some other, say Snapchat, while taking selfies because iPhone just wouldn't give you the option to have mirror images? It can't just be me, right?
Well, in that vein, there's a piece of good news for all of us. iOS 14 is bringing the 'Mirror Front Camera' setting on the iPhone. So you won't have to run away from using the native Camera app anymore, at least, not for this reason.
But the catch is that it is not the default setting for your front camera and you'll have to enable it. Otherwise, you'd be stuck with the traditional "flipped" selfies that the iPhone camera usually produces. But the bright side is that it would only take you a few seconds to change it from your settings and be done with it. The mirror front camera will stay as your preferred choice until you choose to change it or reset your entire iPhone settings.
To enable 'Mirror Front Camera' option, go to 'Settings' from your iPhone Home screen and scroll down to find the option for 'Camera' in the list. Tap on it to open it.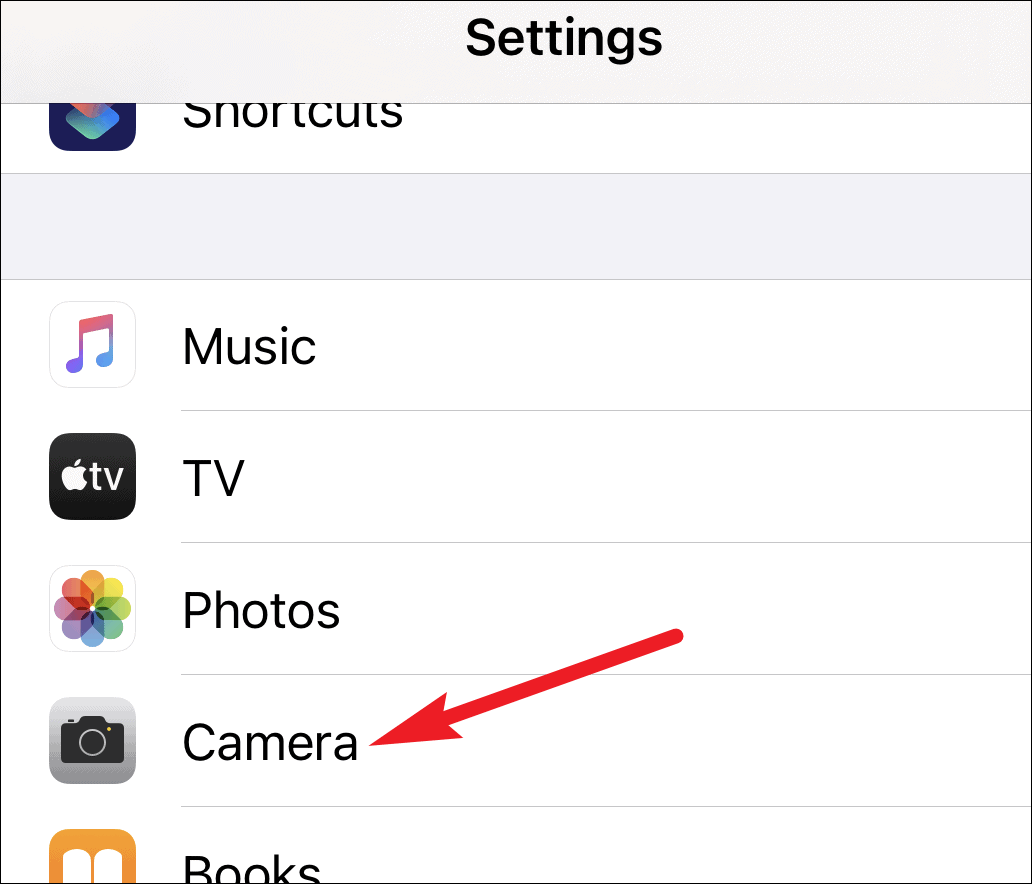 In the camera settings, turn on the toggle for 'Mirror Front Camera' under the 'Composition' section.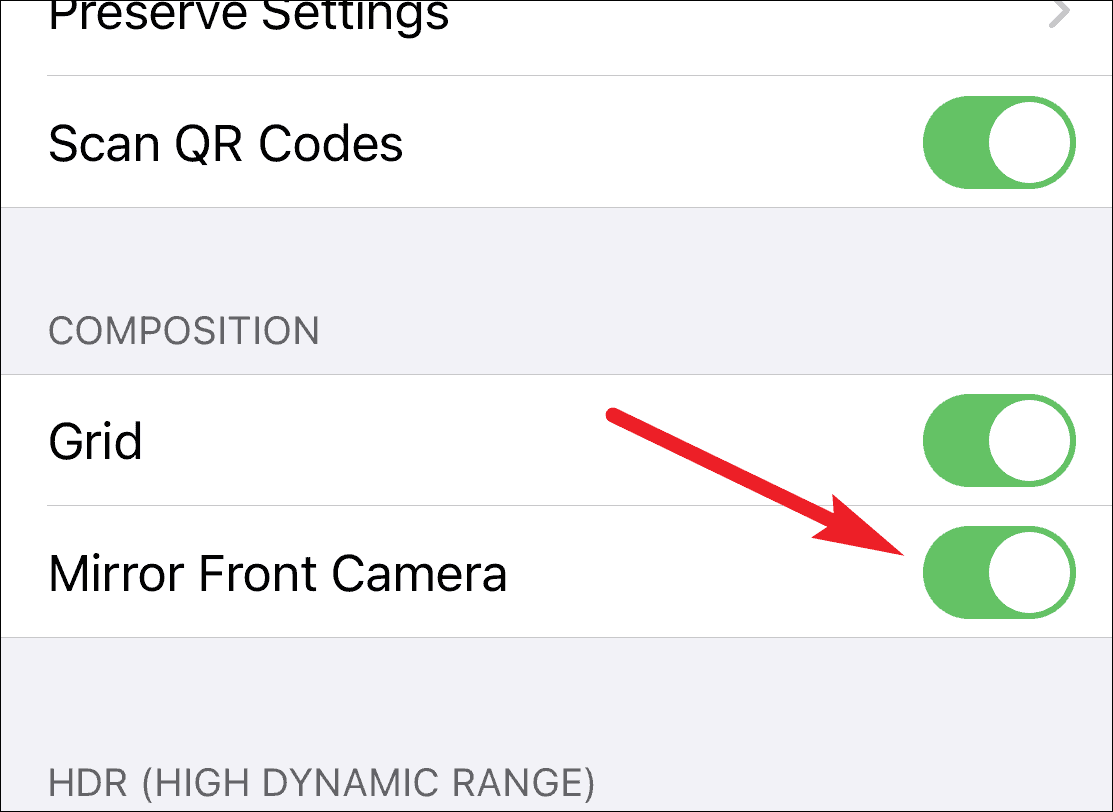 Note: If you've got an iPhone X, iPhone 8, iPhone 7, or iPhone 6S, the Mirror Front Camera setting is not available on your device even with iOS 14.
It only takes seconds to change the settings and you can revert them whenever you want.