On Canva, your designs can fall back on all your favorite applications and connect with new ones. The designing platform allows you to integrate with some of the most popular applications like Google Maps, Twitter, Facebook, etc, and welcome integrations such as QR Code. You can include elements from the respective apps into your designs to infuse your creativity with app-wise relevance and visual correspondence.
It's super simple to use, connect with, and integrate applications on Canva. It hardly takes a couple of seconds. Here's how you can include apps and integrations into your designs on Canva. App integrations are available on both paid and free versions. They work on any device that supports Canva.
Using Apps in a Design
There are two ways to use apps and integrations in a design – via connected apps and apps that require a prior connection.
Using Connected Apps
To use apps that are already in Canva's Apps and Integrations, launch the platform and head onto the design that requires an app/integration inclusion. Now, click the 'More' option (three vertical dots) at the bottom of the designing options on the left.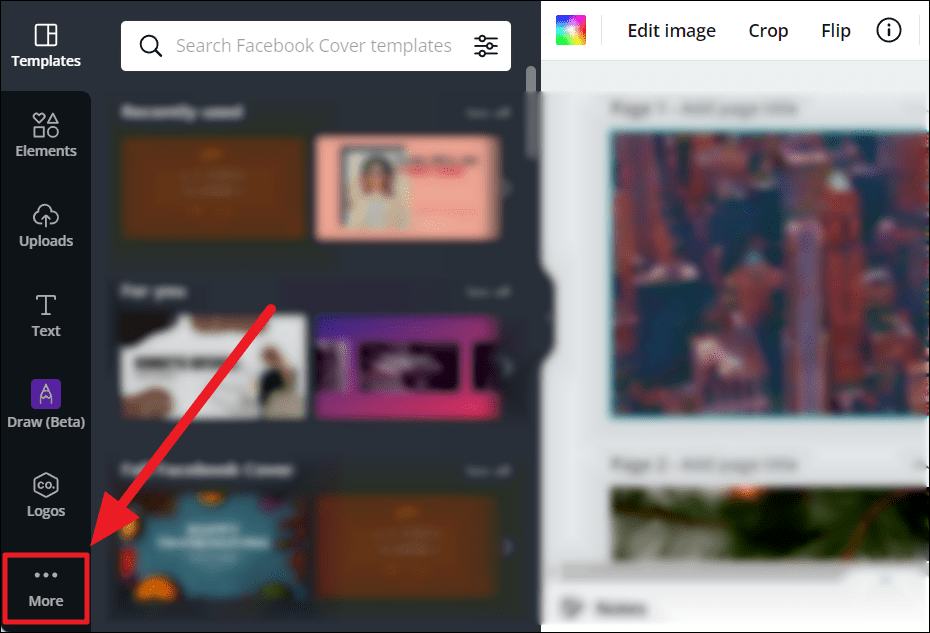 The second section on the upcoming list is the 'Apps and Integrations' section. Typically, this section has a maximum of 11 unremovable default apps and integrations.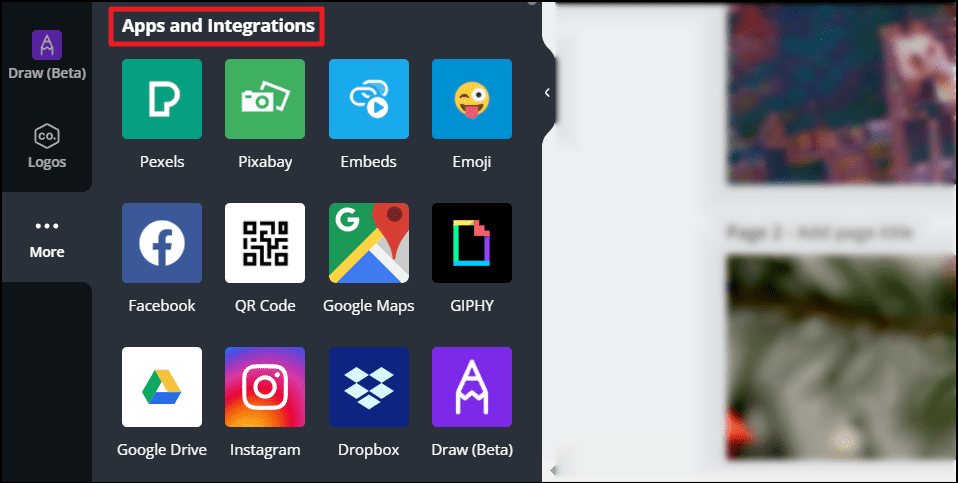 Social networking platforms such as Instagram, Facebook, and other personal platforms like Google Drive and Dropbox would first require you to connect your account to Canva before using the app. Select the app/integration and hit the 'Connect' button.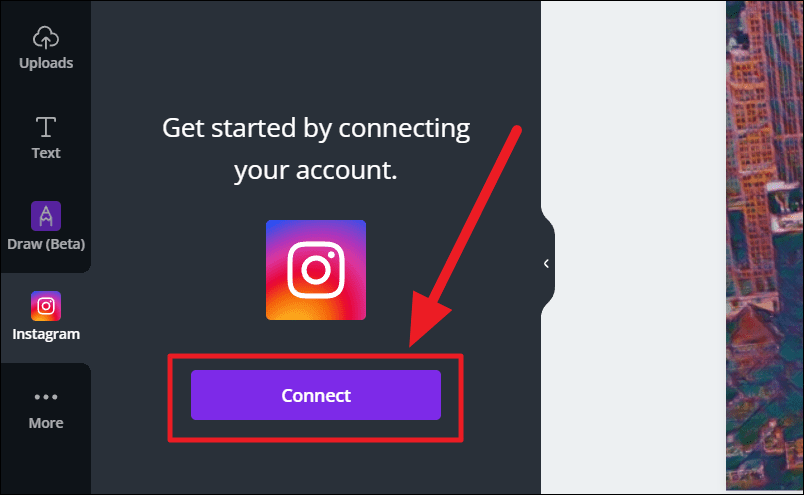 A user profile window for the respective social application opens next. Here, enter your credentials (username/email/phone number) and password. Then, click 'Log in'.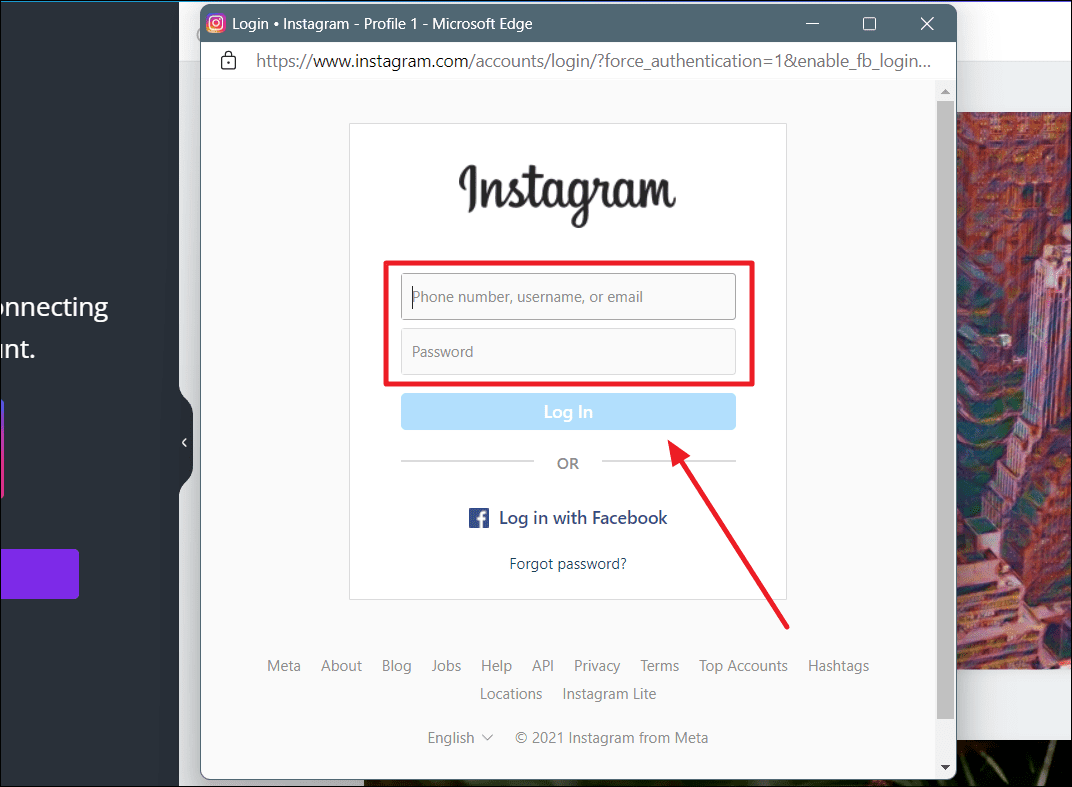 Your social network is now connected to Canva.
General apps and integrations skip this stage. You can directly get on with adding elements from general/public platforms like Google Maps, Pexels, Embeds, etc.
Connecting With Apps
To use apps that aren't integrated on Canva, you just need one extra step – connection. Before using an application that isn't integrated on Canva, you will need to connect with that particular app or integration. So, scroll through the 'You may also like' section in the 'More' options and select your app or integration.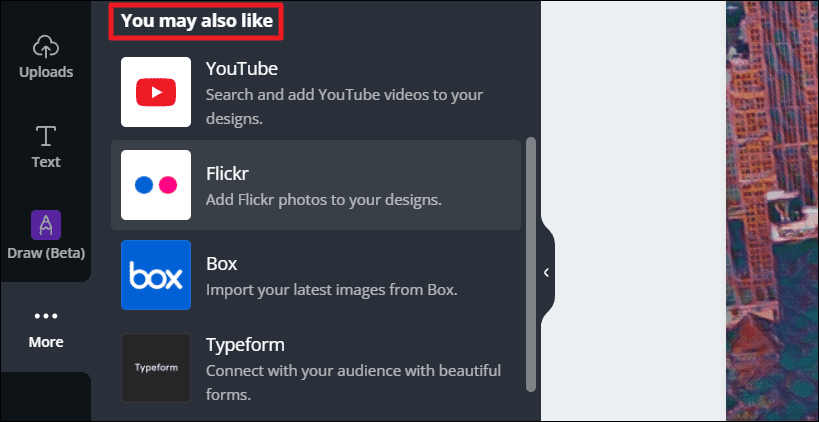 You will encounter a brief description of the app while connecting with apps. Read the description and hit the 'Use' button at the end of it. You are now connected with the app or integration of your choice.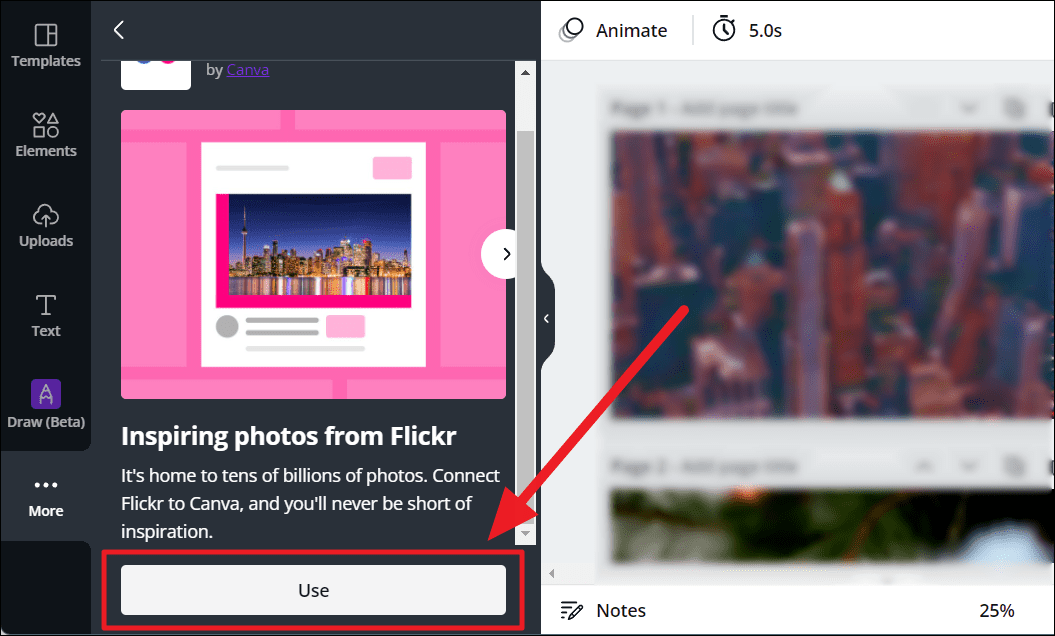 The procedure to use the chosen app/integration is the same as discussed before – logging into private/social platforms and immediately using general/public platforms.
The newly added app/integration will now join the default 11 options under 'Apps or Integrations', including a place in the designing options. To remove a new app/integration on this list, click the tiny 'x' mark on the app/integration.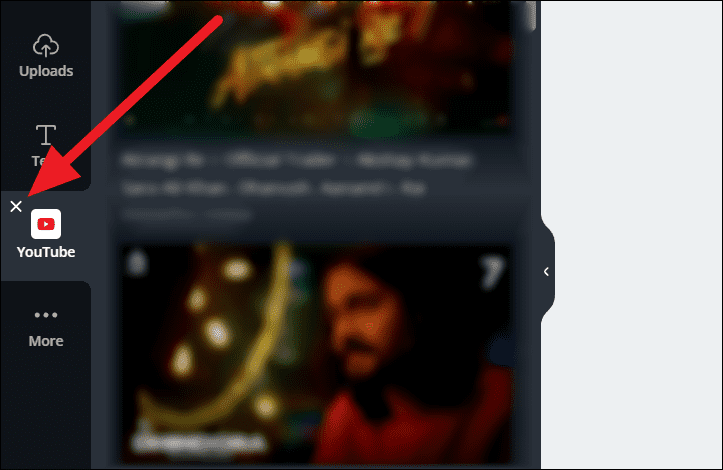 You can also click the ellipsis icon (three horizontal dots) on the block under 'Apps and Integrations' and select 'Disconnect' from the menu.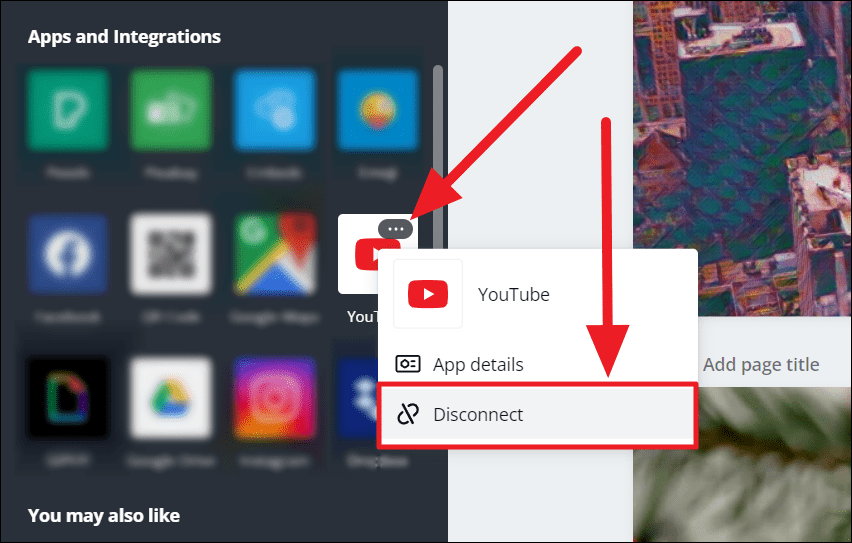 The app/integration is out of the list. You will not find this icon on any of the default options here.
---
Exploring Apps
Using applications in designs is not the only way to check out Canva's apps and integrations. The homepage features all Canva apps and integrations too!
Head to Canva's homepage and hover the cursor over the 'Features' tab. Now, locate 'Appa' and click the 'See all' option at the end of the apps list.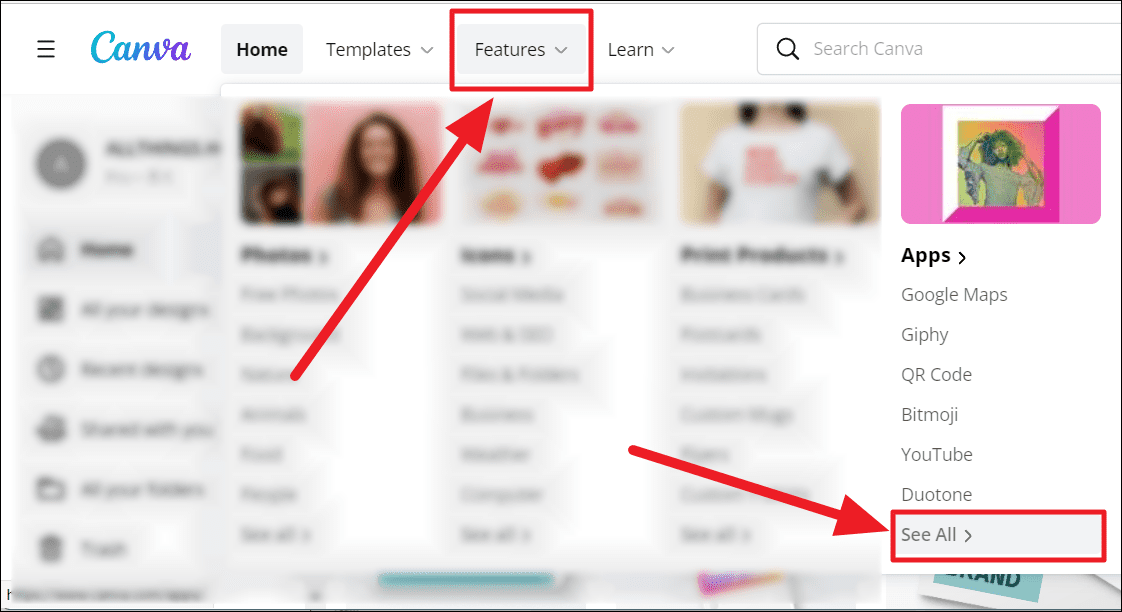 You can now browse through all Canva's apps and integrations. A great advantage of browsing and choosing from this list is that you can directly integrate any app into any design from here.
Simply click to choose the app you wish to integrate and hit the 'Use in a design' button on the app window. Now, select the design you'd like to create. The drop-down menu would typically include almost all of Canva's design formats including the option to choose a custom size. Choose your dimensions.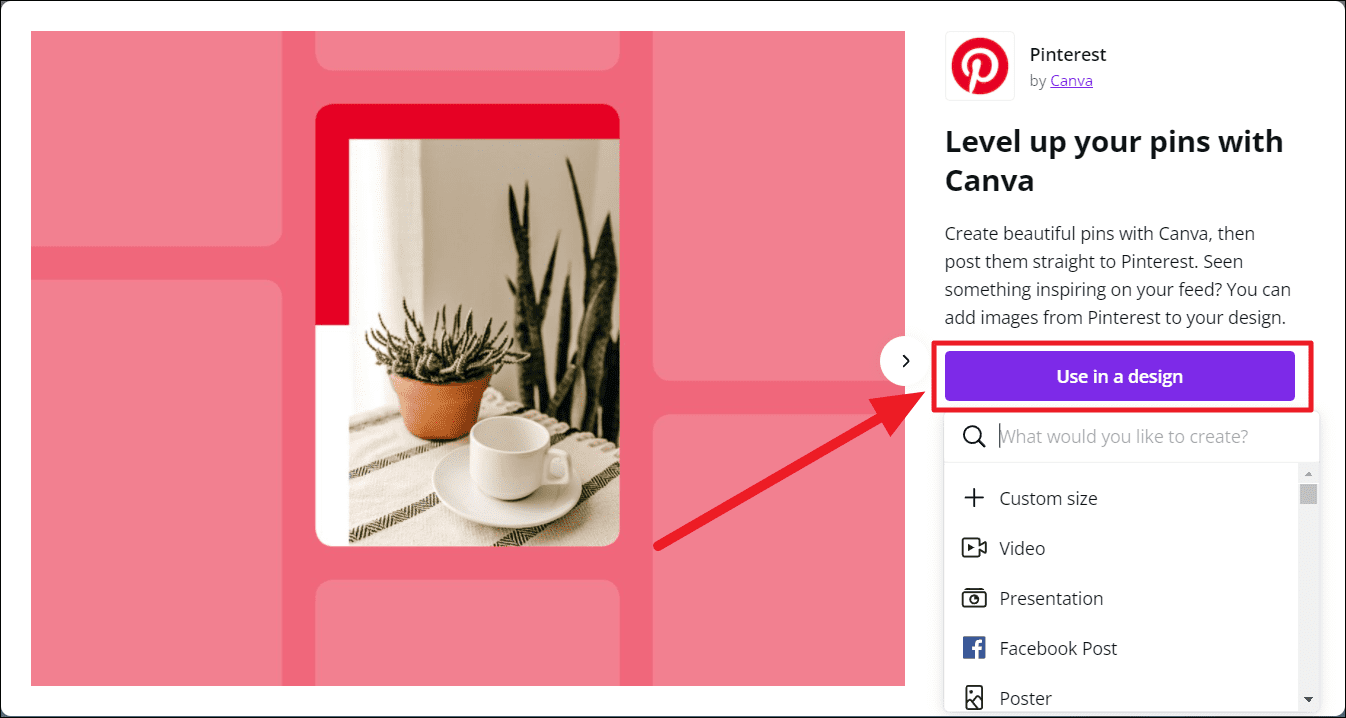 You will now redirect to a blank design of your chosen dimensions, but with a quick 'Connect' box of your chosen app/integration to the right. You can directly connect to the app/integration by clicking the 'Connect' button. Then, follow the same log-in procedure as discussed previously, if necessary.
To close this menu, hit the 'X' button to the top right corner.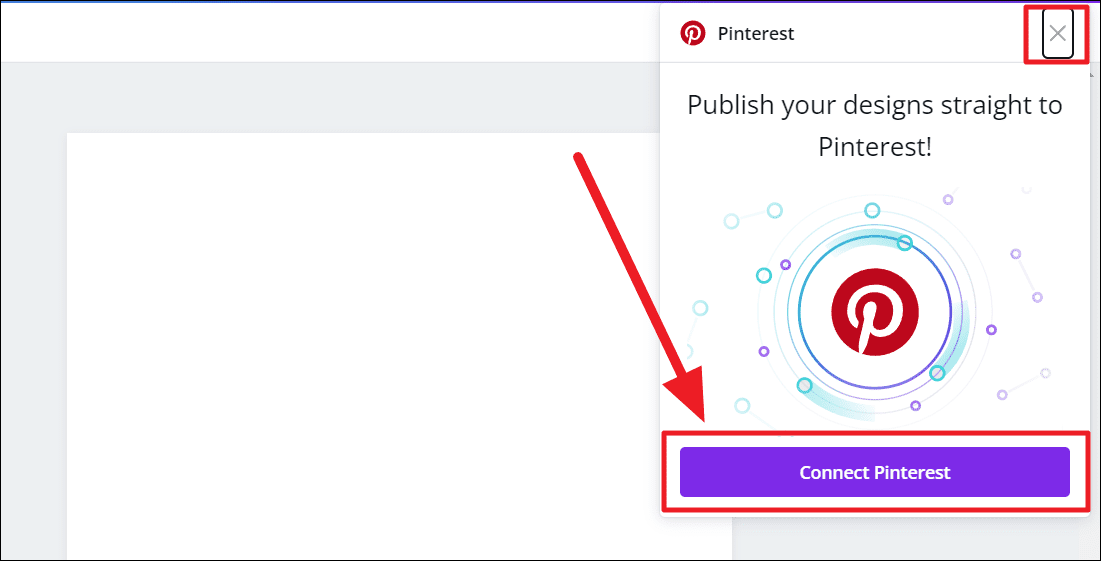 Once you close this connect box, you cannot retrieve it anywhere. You will need to manually search for the chosen app/integration.
---
And that's about using and connecting with Canva's apps and integrations. We hope you found our guide useful.