New apps and technologies are dropping every day now; most of these fail to garner any attention. But every now and then, something comes that shakes the status quo and turns all eyeballs to it; ChatGPT certainly takes that mantle.
If you're still unaware, ChatGPT is an AI language model developed by OpenAI. But what's unique about it is that it's a conversational language model that is designed to hold a conversation in a human-like manner. Another great thing about ChatGPT is that it can perform a wide range of language tasks. You can ask it to summarize articles, translate texts, generate creative writing or blog posts, answer complex questions that can range from philosophical to emotional, and even coding questions. Simply put, it's the AI technology you need to try right now. And if you want to know how to use it on your iPhone on the go, look no further.
Get Started with ChatGPT on iPhone
Unfortunately, there's no standalone app for ChatGPT in the App Store which stumps many users on their journey to get started with this AI chatbot. But it's still extremely easy to use ChatGPT iPhone using any browser, like Safari or Chrome.
Open your preferred browser and go to chat.openai.com
Note: If you don't get to the authentication page and instead get the message that "ChatGPT is at capacity right now," the only thing you can do is wait. OpenAI is working on scaling their systems for ChatGPT because of the high demand they're experiencing.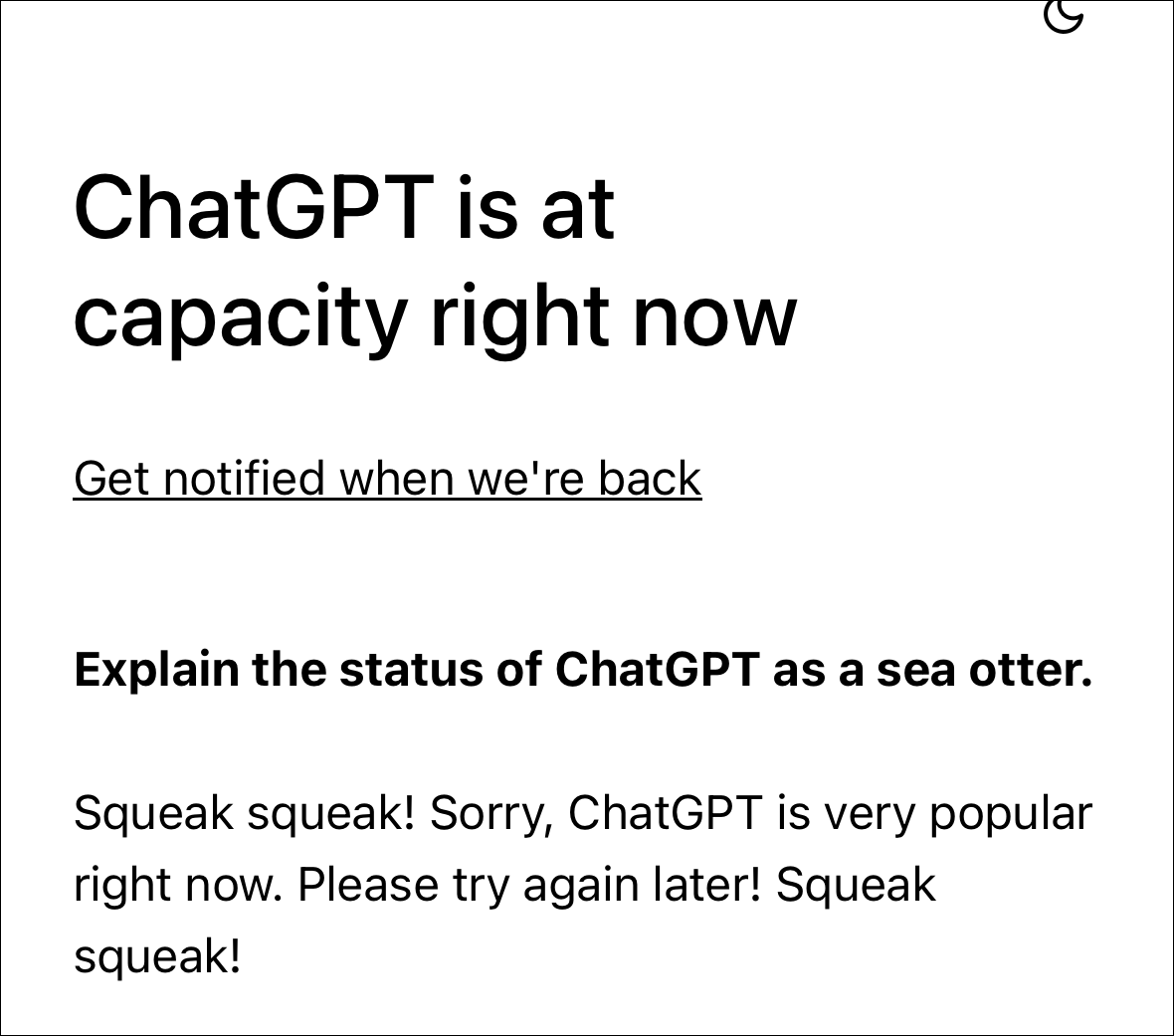 Then, tap the 'Sign up' option, assuming it's your first time using ChatPT. If you're a ChatGPT user on the desktop, tap the 'Log in' option instead and enter your credentials to log in to your account.
If you tapped Sign Up, then create a new account by entering your email address and creating a password. You can also create a new account faster by using your Google or Microsoft accounts.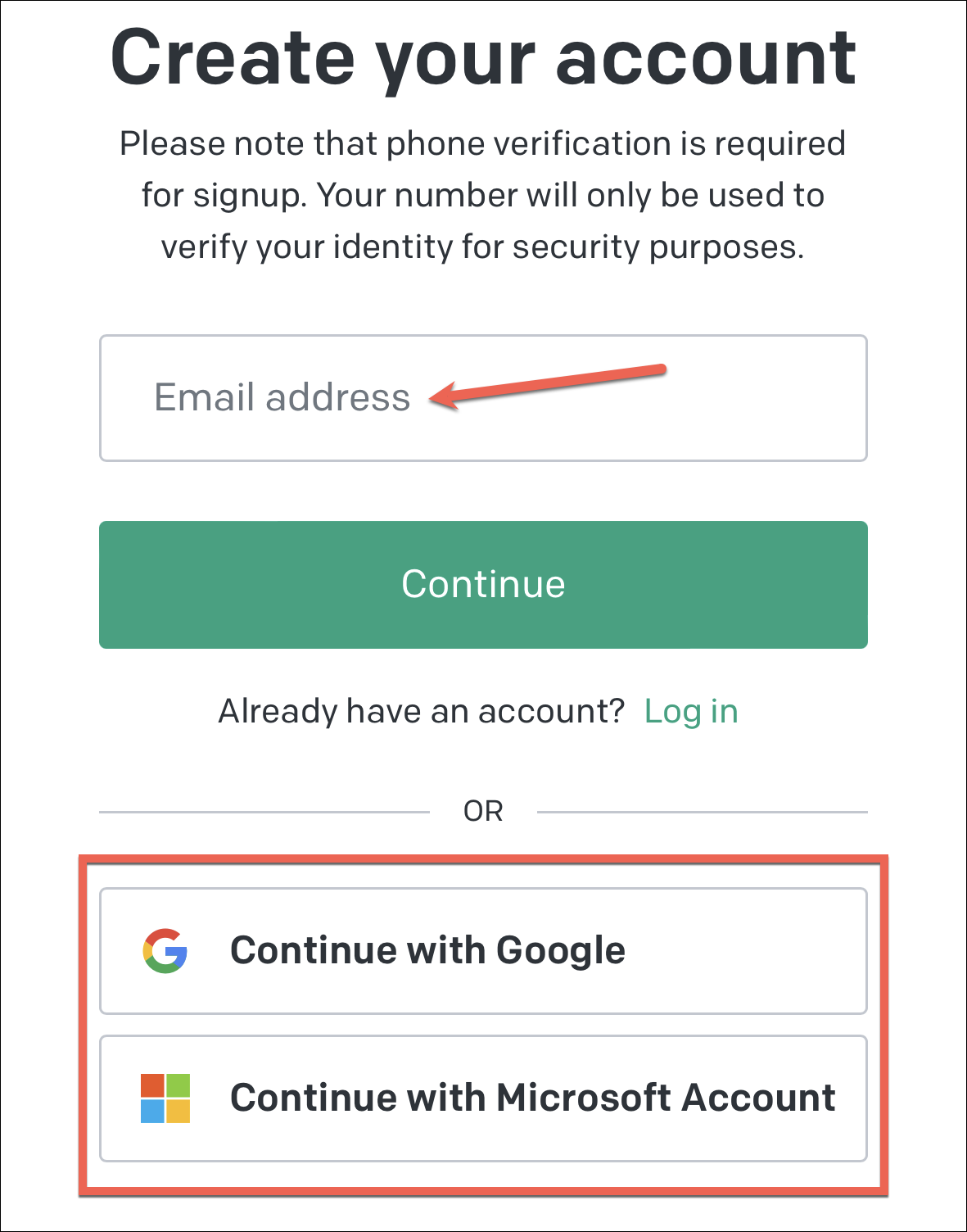 If you entered an email address, open your inbox and verify the email address to proceed further. Then, you'll also need to verify your phone number in order to confirm your identity for security purposes. Enter your phone number and the code you receive to complete the setup.
Using ChatGPT on iPhone
After logging in to your account, using ChatGPT is a piece of cake. Tap 'Next' on any prompts you see on the website to proceed. ChatGPT also lists its capabilities, limitations, and examples of questions you can ask on the chat page. Read them to get a better understanding of the AI tool.
Now, tap the textbox at the bottom and enter your prompt. Clearly explain what you want it to do so you can get a matching response in the first go. Tap 'Send' after typing your query.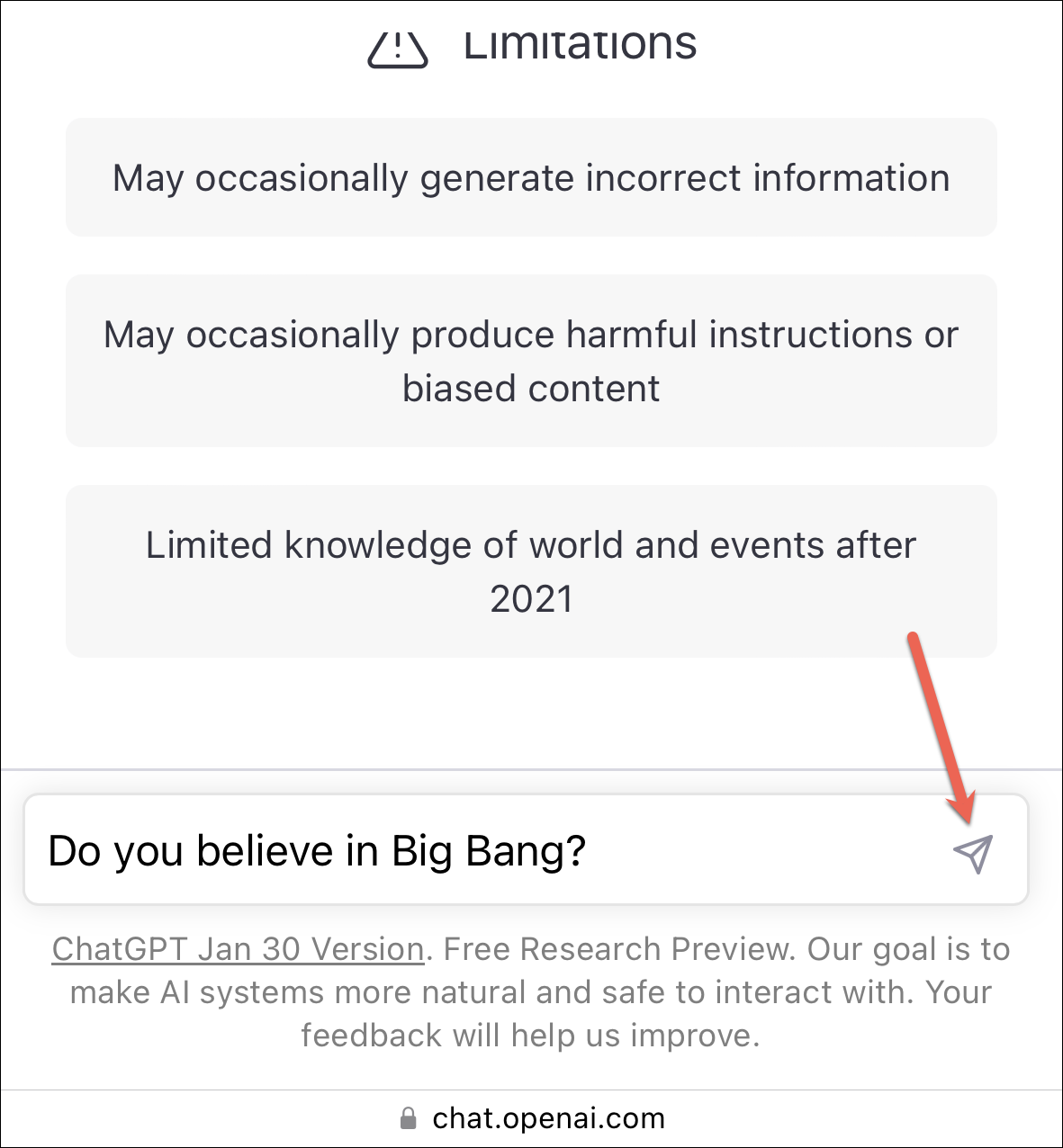 Then, wait for ChatGPT to generate the response. The response is generated in real time so you can see it being typed. While ChatGPT is generating its response, you cannot edit the query or submit another query. You'll either have to wait for it to complete the response or end the response in the middle. To stop the response in the mid, tap the checkbox to the right of the text field.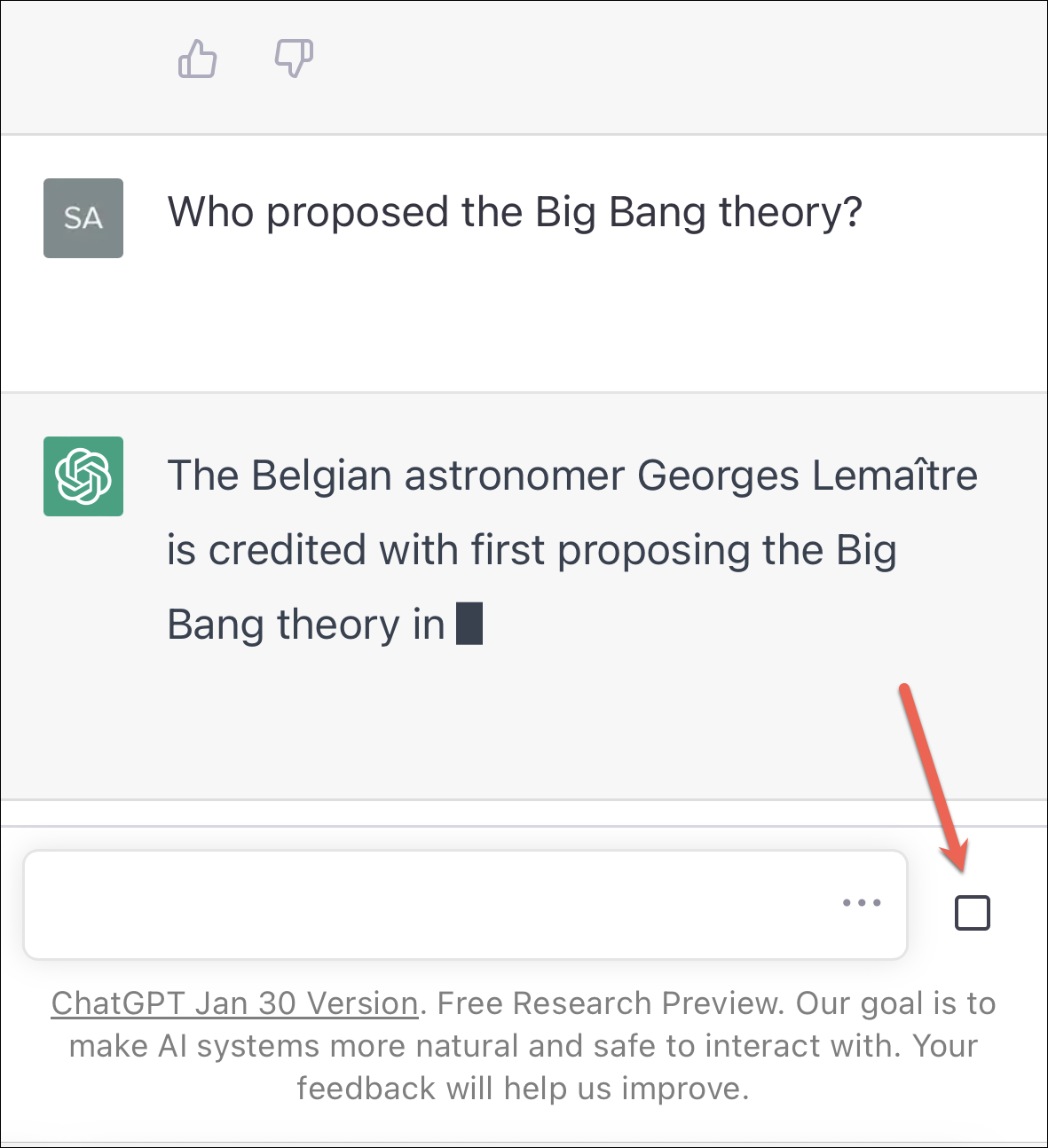 Once the response is completely generated, you can either 'like' or 'dislike' it to provide feedback to the OpenAI team – their main goal at this stage in the development of ChatGPT. If the answer it produced was what you expected, tap the 'Like' button. Otherwise, tap the 'Dislike' button and tell the OpenAI team what the answer should have been. Of course, providing feedback is completely optional and does not affect your interaction with the chatbot in any manner.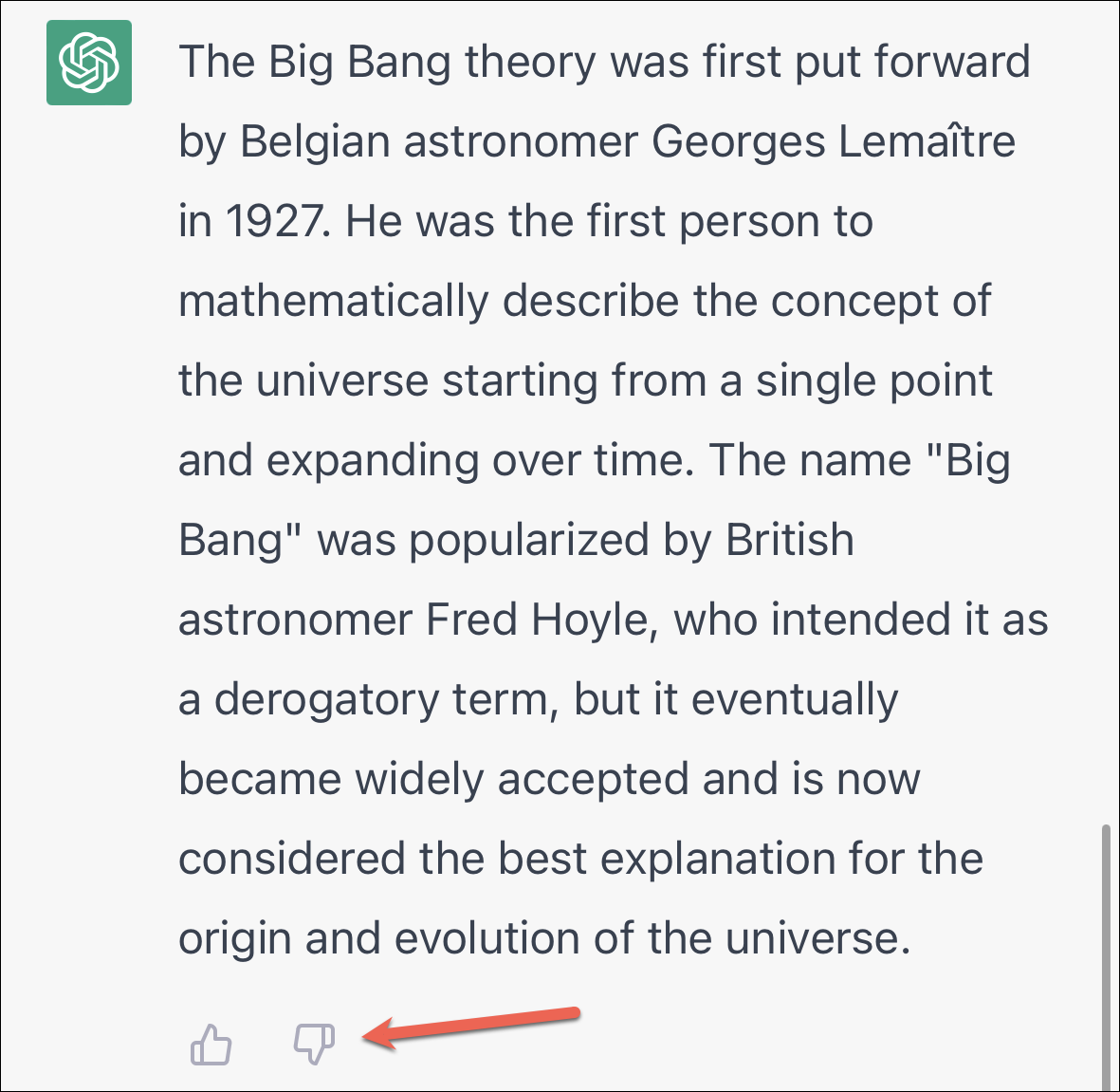 If you want the AI to produce another response to the question you asked, tap the 'Regenerate' icon that only appears on the right of the text field after it has already generated a response. You can use the option to regenerate a response only for the current prompt.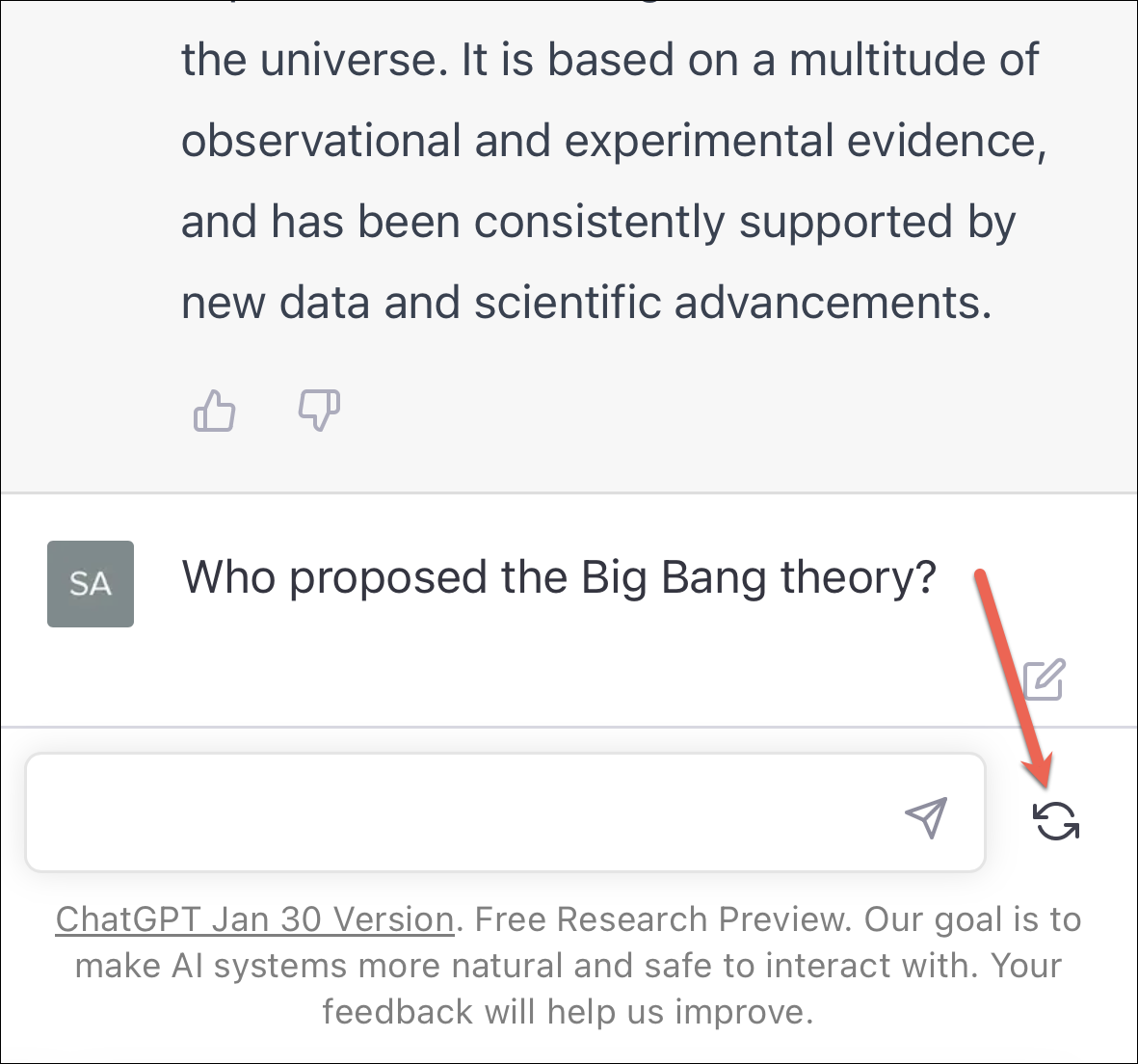 To edit your prompt, tap the 'Edit' button next to it.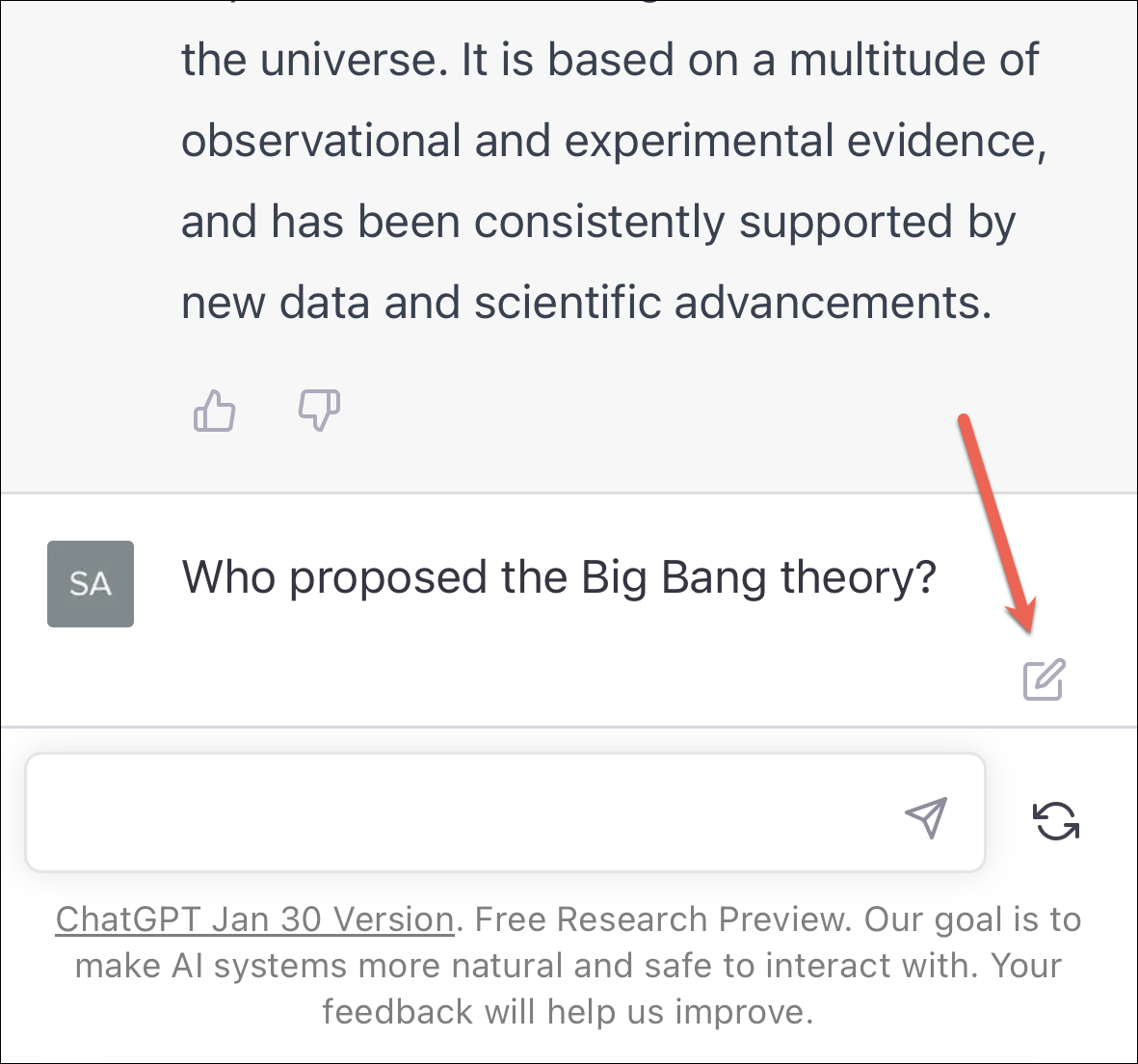 You can also navigate through all the attempts for a single prompt that the AI has generated (if you have asked it to generate multiple responses).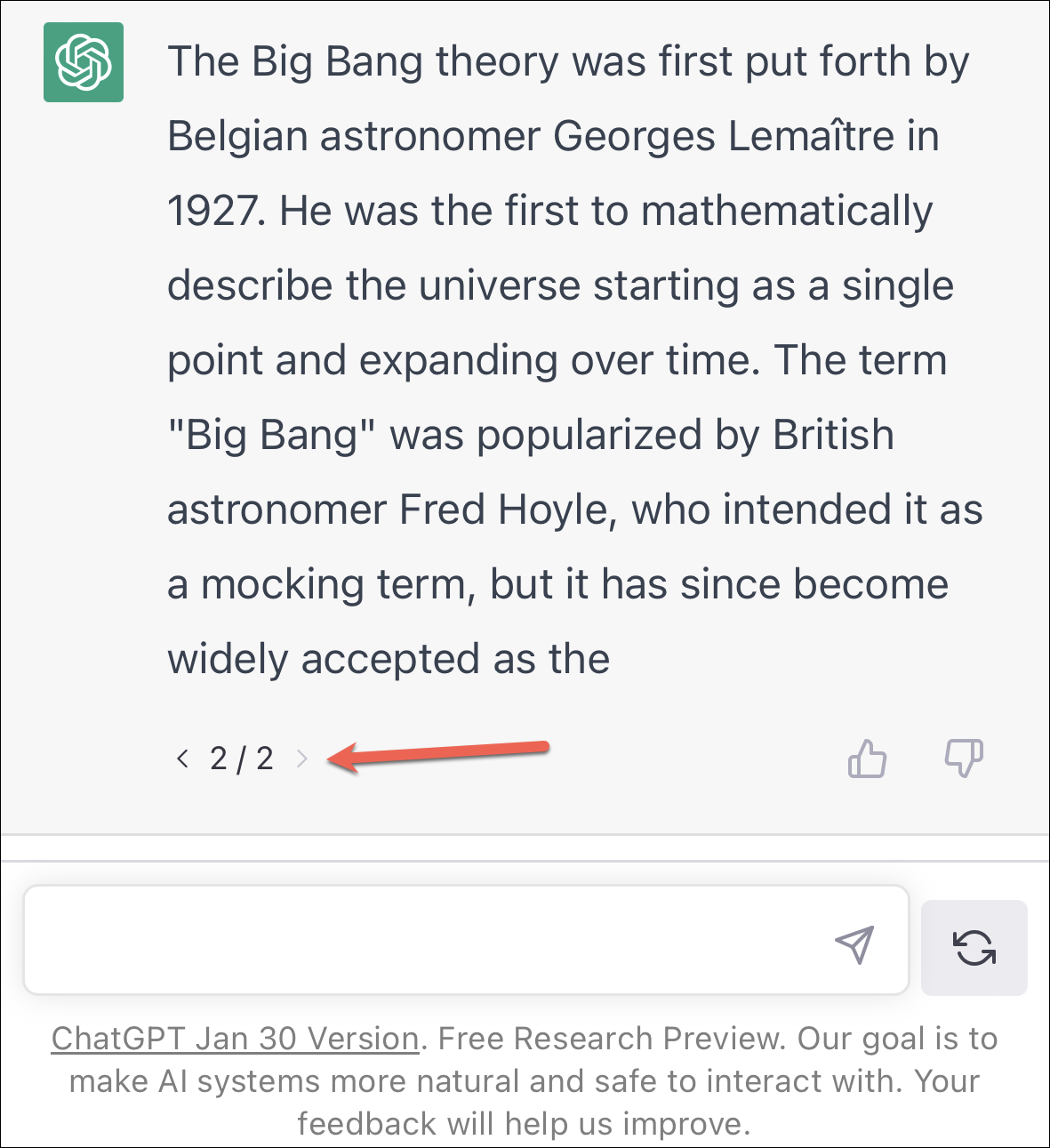 ChatGPT saves your previous conversations but always starts a new conversation whenever you reload or revisit the website. If you want to continue an old conversation, tap the hamburger menu in the upper-right corner of the screen.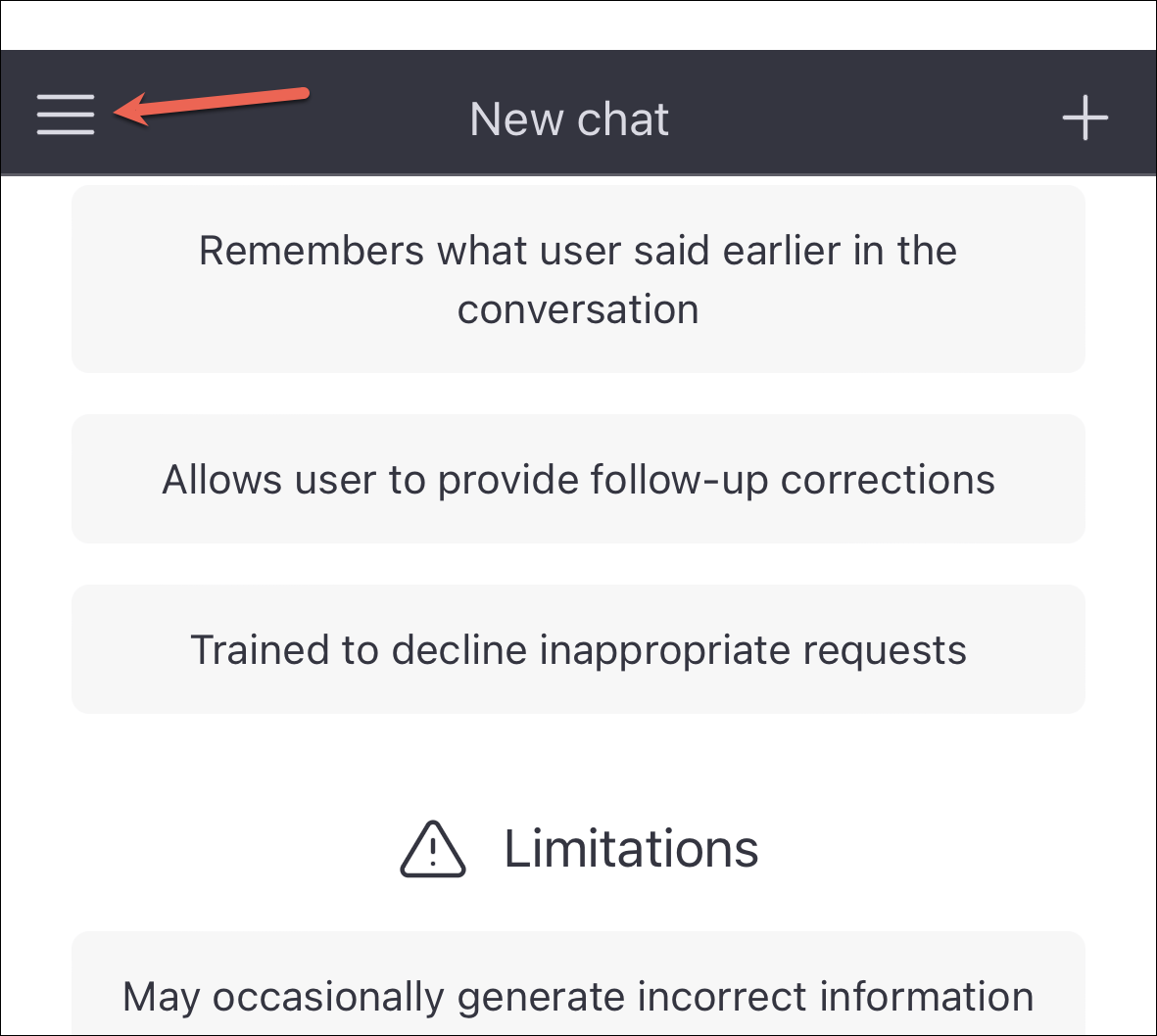 Then, select the desired chat from the panel that appears.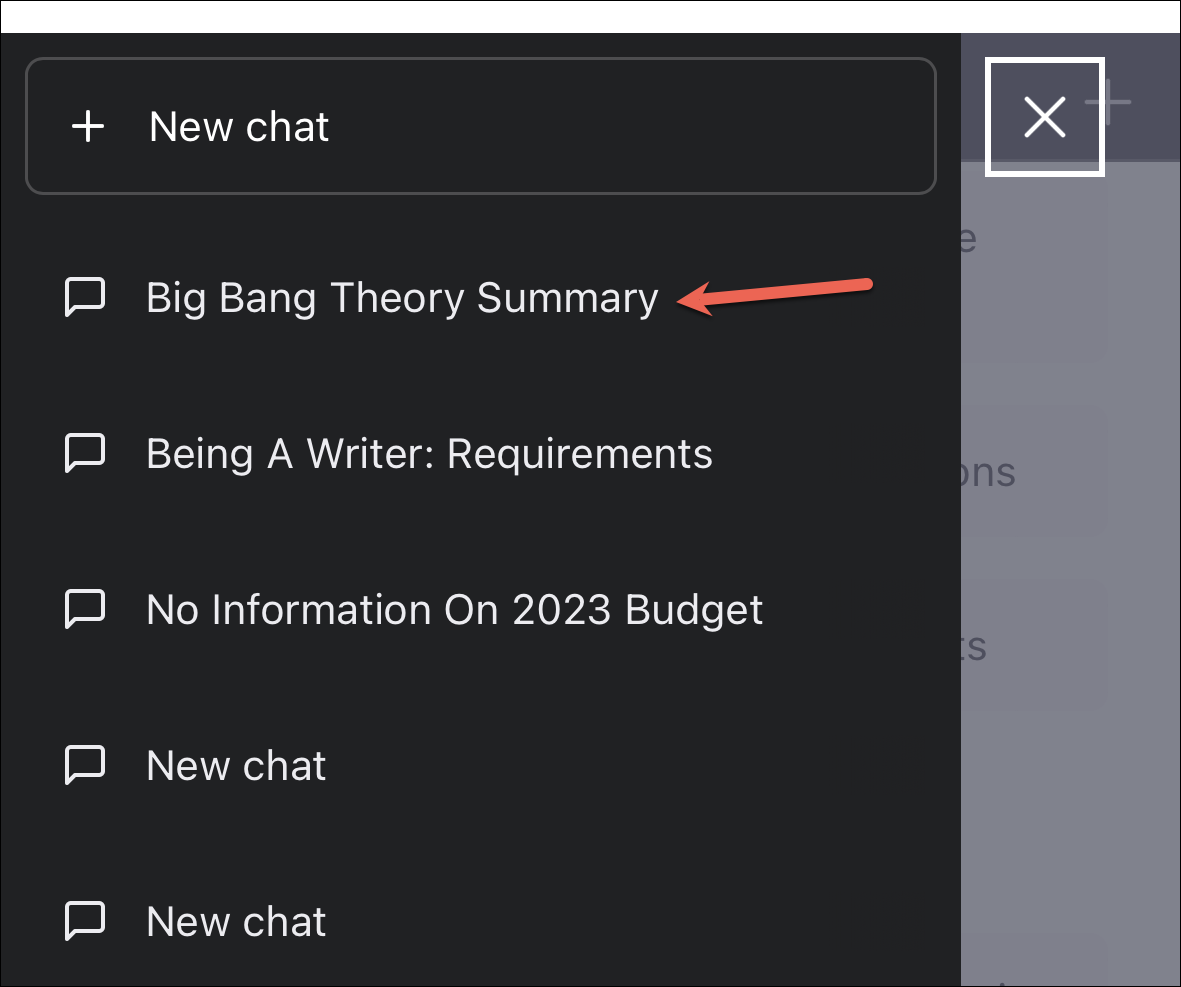 You can also edit the name of a conversation or delete a chat once you have opened it. The options to rename and delete will appear next to the currently selected chat.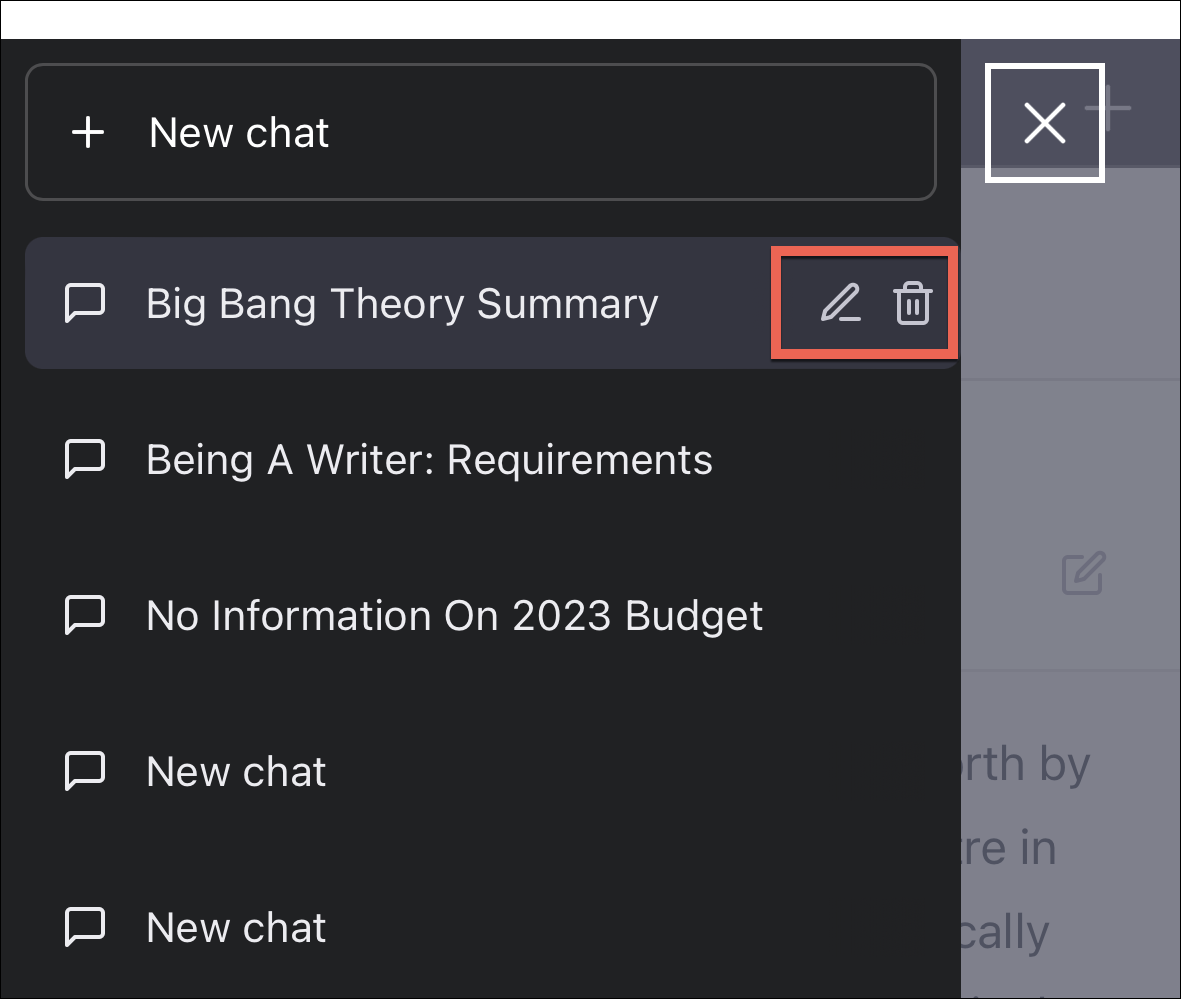 To start a new conversation, tap the '+' icon in the top-left corner.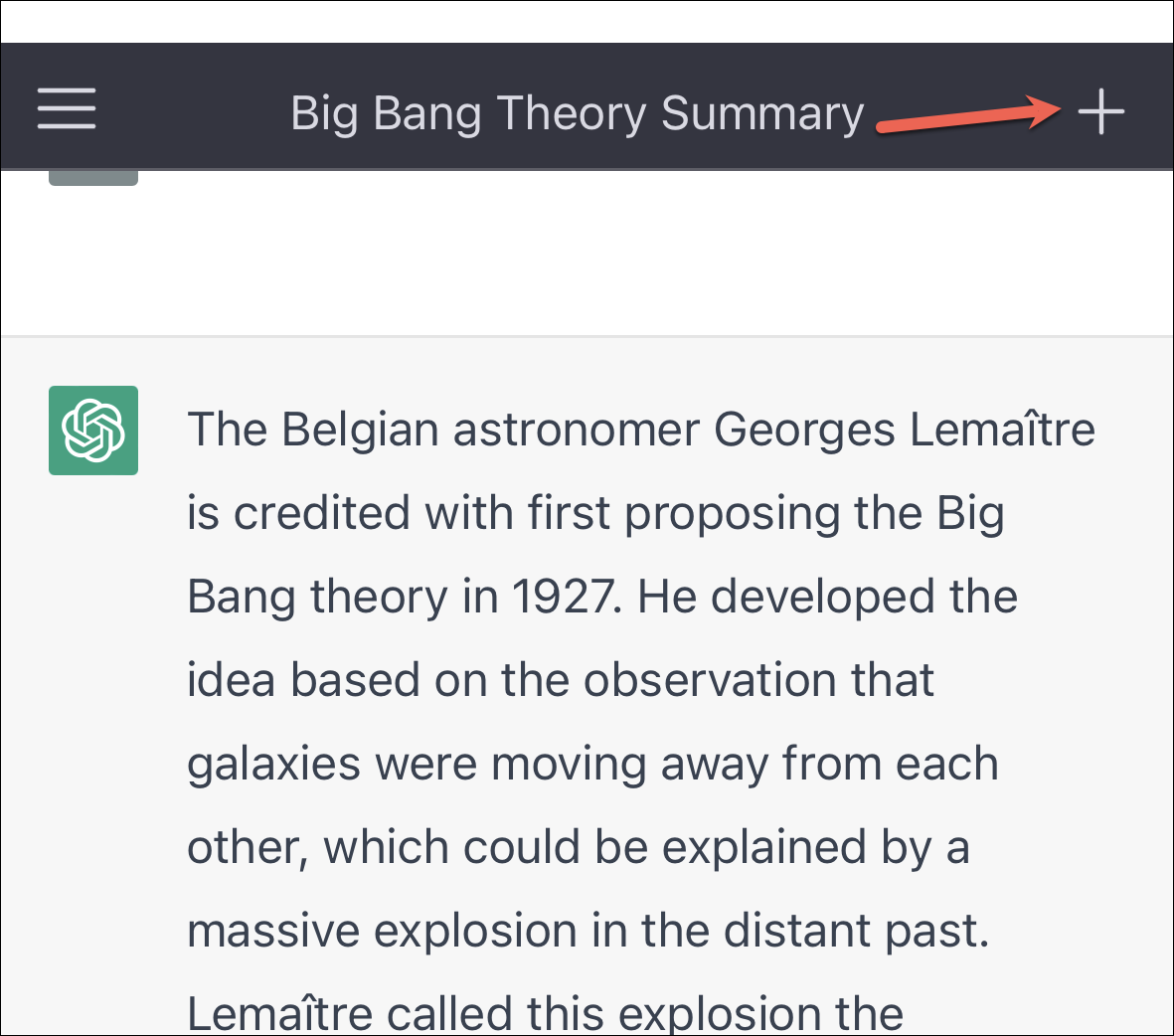 ---
It's that easy to use ChatGPT. If you've been feeling intimidated to try this AI chatbot because of any reason, don't be. But do keep a few things in mind while using ChatGPT.
First, the dataset that it has been trained on only goes until 2021; so it has no information about the events that occurred after that and can give outdated information. It can also give out factually incorrect information or sometimes be tricked into giving wrong information. Moreover, while OpenAI has trained ChatGPT extensively to not produce harmful or offensive content, it may still occasionally produce it.
Also, using the AI chatbot to generate complete school essays is wrong and will be considered plagiarism; you might even fail your course if caught. So, use the tool ethically and responsibly. Other than that, go have fun with ChatGPT until it's free (you never know what would happen in the future).