How to use Dual SIM with two nano-SIM cards on iPhone XS Max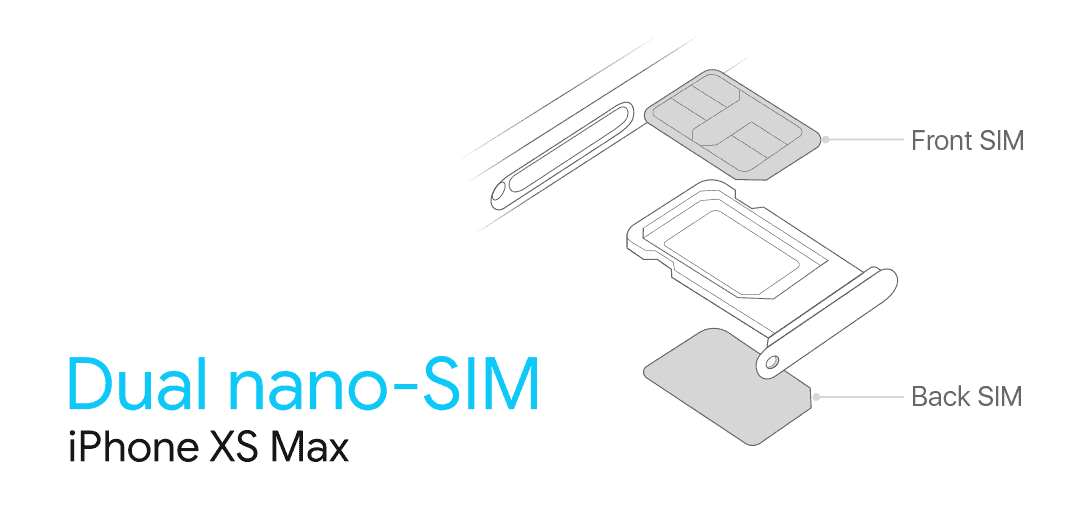 The iPhone XS Max variant in China, Hong Kong, and Macau feature a Dual SIM setup with two nano-SIM cards. Everywhere else in the world, iPhone XS Max has a configuration where one SIM is nano-SIM, and the other is an eSIM.
If you've got an iPhone XS Max with Dual nano-SIM cards from China, Hong Kong or Macau, here's a helpful guide on how to use your iPhone XS Max with the Dual nano-SIM cards.
How to install two nano-SIM cards on iPhone XS Max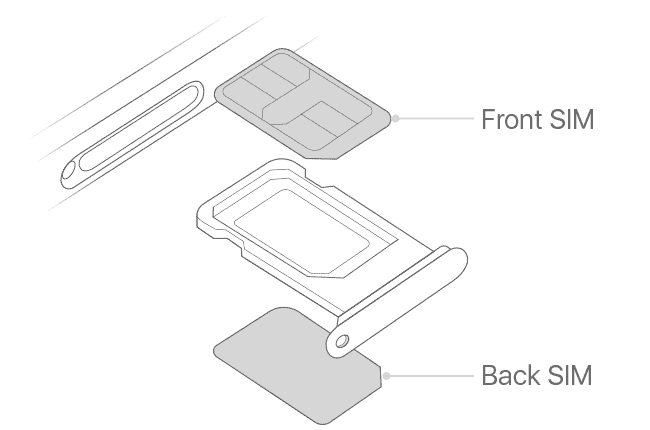 The SIM tray on iPhone XS Max with Dual nano-SIM card support doesn't have two slim slots as you may have expected. Instead, Apple has an innovative setup where both nano-SIM cards are inserted into a single slot SIM tray. The SIM cards are inserted into both sides of the tray with their back facing each other. Here's how to do it:
Fit one nano-SIM into the back of the tray.
Fit another nano-SIM into the front part of the tray.
Insert the SIM tray back into the device.
---
Using Dual nano-SIM on iPhone XS Max
Once you've Dual nano-SIM cards installed on your iPhone XS Max, follow the step-by-step guide below to start using Dual SIM on your device.
Select labels for your two phone numbers

Set labels for both of your phone numbers/SIMs. For example, you can label one number as Business and the other as Personal.



Set a Default line for communication

Set your default number which iMessage and FaceTime use and which you will use when you call or send a message to someone. You can set your Primary number to be used for Phone/SMS/Cellular Data, and use the secondary number independently when you want to, or set the primary number for Phone/SMS and the secondary number for Cellular Data.



Using the Phone app with Dual SIM

Your dual SIM iPhone does not ask you about which number to use when you call a contact. By default, it'll use the number you set as your default line or the number which you explicitly used to call a contact on your iPhone. If you wish, you can set a Preferred Cellular Plan for a contact from the contact's full details screen.



Set your Cellular data (Mobile Data) number

You can have Cellular Data enabled on only one SIM on your Dual SIM iPhone. It can be either the nano or the eSIM. To set the active number for Cellular Data, go to Settings » Cellular » Cellular Data and select the number you would like to use for Data connection.



Check signal strength for both SIMs

To check signal strengths for both you SIMs, swipe down from the right edge of the screen to bring up the control center. You can see the Dual SIM status on top-left of the control center screen.


---
That's all.