FIX: Windows 10 Cumulative Update KB4457128 (17134.285) Failed to Install Error 0x80073712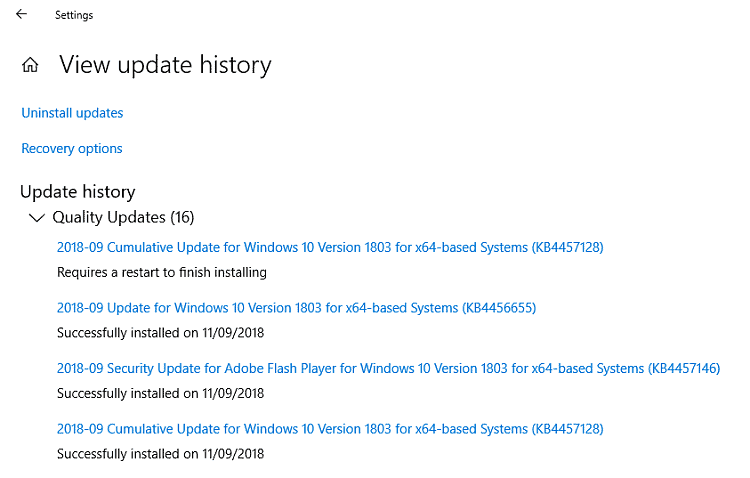 Microsoft recently rolled out a Cumulative Update for Windows 10 Version 1803 with KB number KB4457128. The update installs fine for most people, but if your system is constantly failing to download and install the update, you might want to manually update your PC.
Windows has never worked the same for everyone. It runs on so many different devices that it's out Microsoft's capability to make Windows perform and function equally on all machines. And that's the reason why most people are able to install the KB4457128 update but you're stuck with an Update failed to install error with code (0x80073712).
Thankfully, Microsoft also delivers Windows KB updates as standalone packages so you download and install Windows updates manually. If the KB4457128 update is not installing on your system through Windows Update settings, grab the update file appropriate for your system from the download links below.
Download Windows 10 Cumulative Update KB4457128
Download the cumulative update file appropriate for your PCs hardware from the download links above, Double-click/run the .msu update file » Click Yes on the prompt from Windows Update Standalone Installer to install the update.
Once the installation completes, restart your PC for the update to take effect.
After restarting the PC, check your Windows 10 version to verify that the update has been installed on your computer.