Google is expanding users' accessibility to its video conferencing app Google Meet. From making it free for all users (non-G Suite users previously could not use the app) to adding Google Meet to Gmail, Google is intent on making it easier and easier for users to have access to the platform as the world is in dire need right now.
Its been quite some weeks since Google Meet support came to Gmail for web, and now Google is bringing it to its iOS and Android apps too. That means that iPhone, iPad, and Android smartphone users will be able to start and join meetings on Google Meet straight from their Gmail app. The feature isn't available currently but will be rolling out in the next weeks.
According to Google, it will launch by early July 2020 for G Suite users. Ah, that's right! There's a little catch. The Meet tab in the Gmail app will first roll out only for G Suite users and not free users.
Pre-Requisites for using Google Meet in Gmail
You don't have to install software updates for the feature to appear in your account as most new features appear in users' accounts automatically. But G Suite users should have the Meet service turned on for it to appear in the Gmail app when the feature rolls out.
For G Suite for education users, the feature will appear in their account only if they have the option to create Meet video meetings enabled for their account. Otherwise, they will be able to use Google Meet only with the Meet mobile app.
---
How to Use Google Meet in Gmail
Gmail will have a dedicated 'Meet' tab that you can use to start or join meetings in Google Meet. By default, the Meet tab will be enabled for all accounts so there's no extra effort required on that front.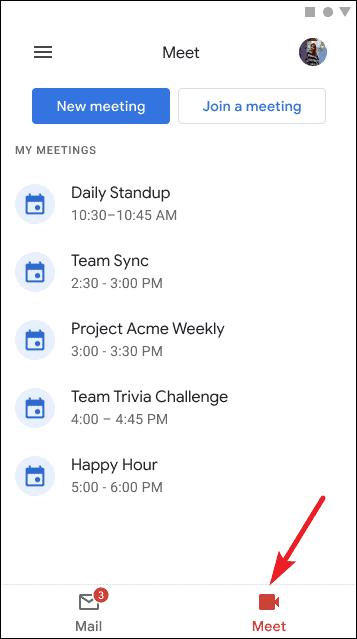 The Meet tab will have the option to start a new meeting or join a meeting with a code. All of your meetings scheduled in Google Calendar will also be listed so that you can join them from the Gmail app with a single tap.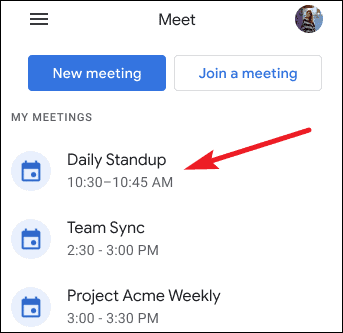 To start a new meeting or schedule a meeting in the calendar from the Gmail app, click on the 'New Meeting' button.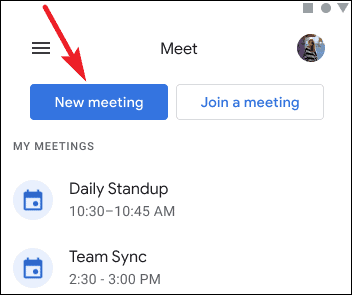 To join a meeting shared with you, tap on the 'Join with a Code' button, and enter the meeting code.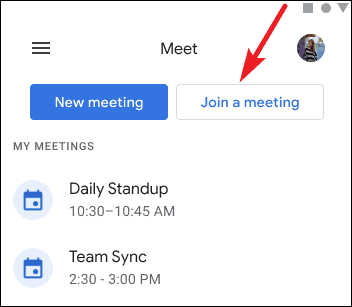 ---
Using Google Meet in Gmail will be very easy, but know that it will not impact the Meet app in any way. If you click a link in the Meet app, it will not redirect you to the Gmail app.
It will be useful in instances when you already have the Gmail app open and don't want to switch apps to start or join a meeting in Google Meet. Users can even disable the Meet functionality in Gmail if they want.