Painting, much like many other streams of art is an extension of creativity. It makes things more authentic, given the intimate human connection with the art piece. So, considering how paintings excel at what they do and how they are, the journey to producing a great piece of art is equally tedious, passionate, and incredibly unique. Something, not all of us have the time, skillset, or the interest to pursue.
Thankfully, technology arrives with the perfect solution for us, non-painters. The paint effect! If you adore the way a painting looks and wish to funk up a photograph or restyle any image into a painting, you can do so on Canva both for free and otherwise.
'Paint Effects' is an AI feature on Canva, powered by Apps Lab. To use it, you must first connect with the feature.
Connecting With Paint Effects
Launch the Canva application or the web client and open the image you wish to apply the paint effects on. Now, select the image and click the 'Edit image' option right above the selected image.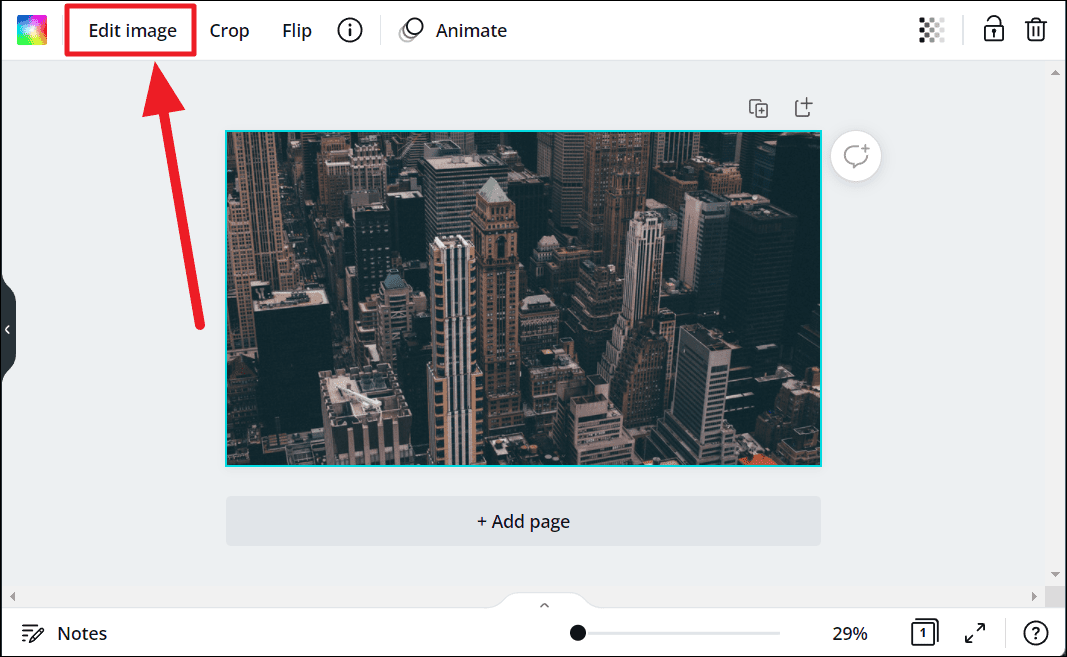 Scroll through the 'Edit image' options to find the 'You may also like' section. Now, select 'Paint Effects' under this section.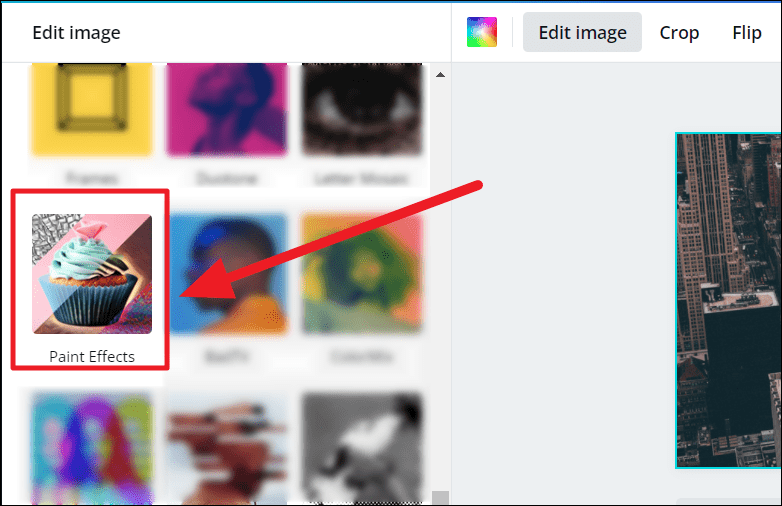 You will view see a brief introduction of the feature in the same margin. Read it through and hit the 'Use' button at the end of it.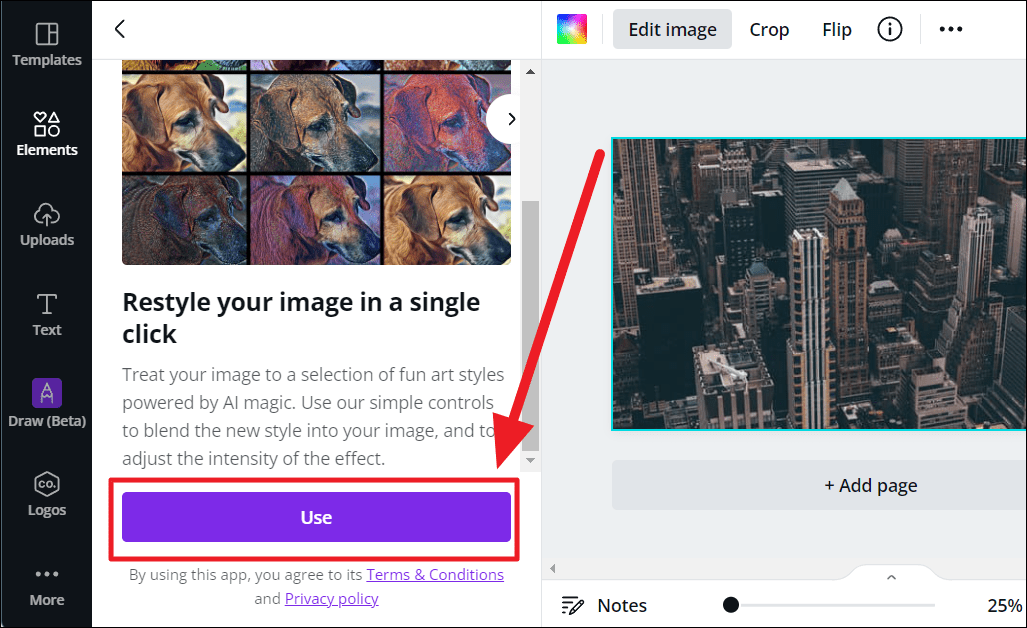 You're now connected to Paint Effects by Apps Lab.
Using the Paint Effects
Scroll back up, above the 'You may also like' section to find Paint Effects. Now, click the 'See all' button next to the feature's title to view all the paint effects.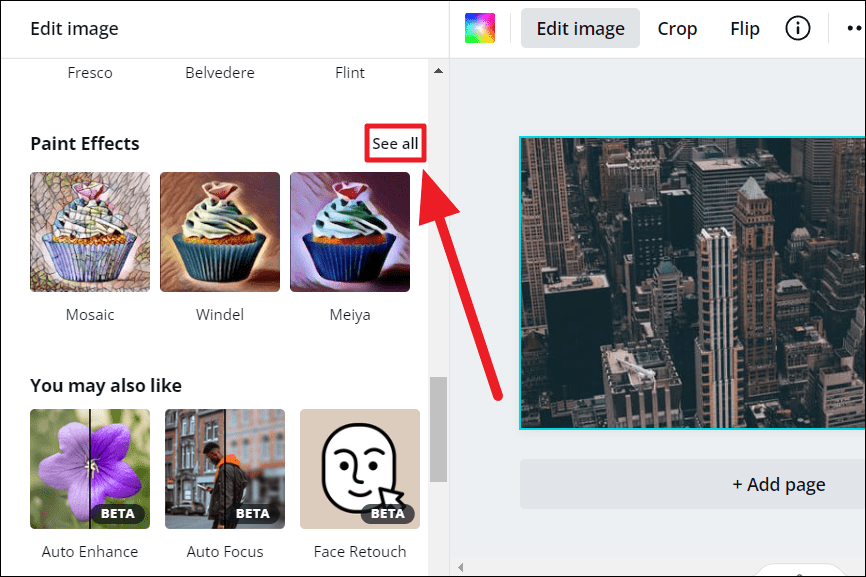 Paint Effects offers a total of 11 different effects. Choose your favorite effect or experiment with them all in the following list.
Once done, you can directly apply the effect by clicking the 'Apply' button or customize the effect by clicking the 'customize' (controls) icon at the center of the chosen effect.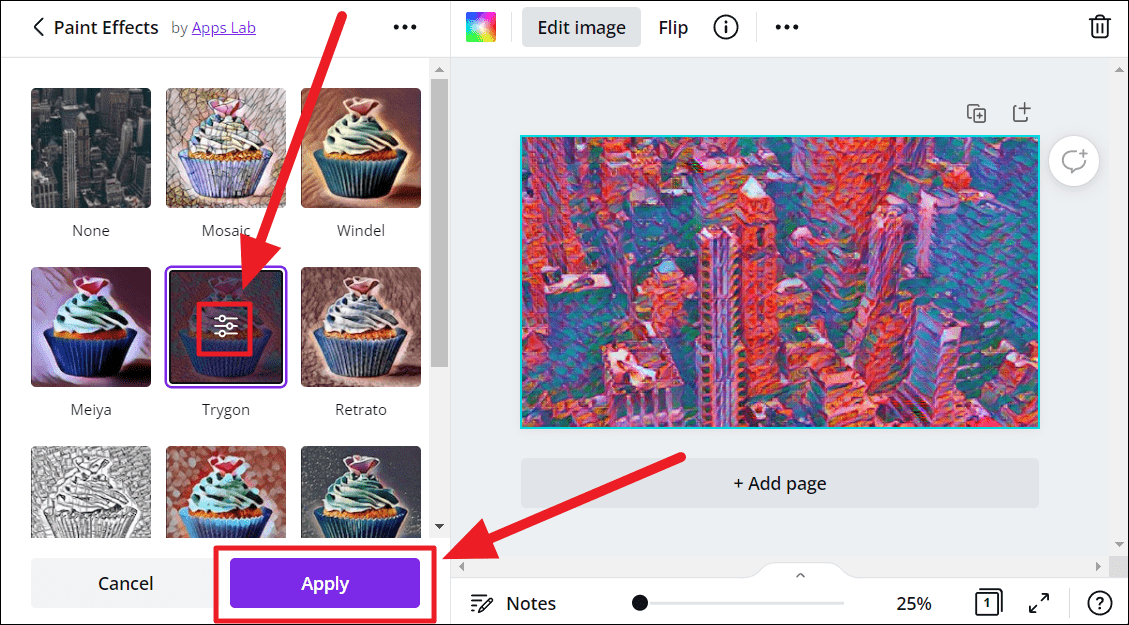 You can customize the intensity of the paint effect. Sometimes, an effect can tend to be a little over-the-top and fail to offer the authentic effect of a painting. In such cases, changing the intensity can help.
Click to select the radio button in front of the pre-set intensities – Low, Medium, and High. Drag the toggle on the 'Intensity' slider to either increase or decrease the chosen intensity. You could also type anything less than 1 in the tiny box next to 'Intensity' if you require a specific number that may not be possible with the slider.
If you want to start over, click the 'Reset' button. Once done, hit the 'Apply' button.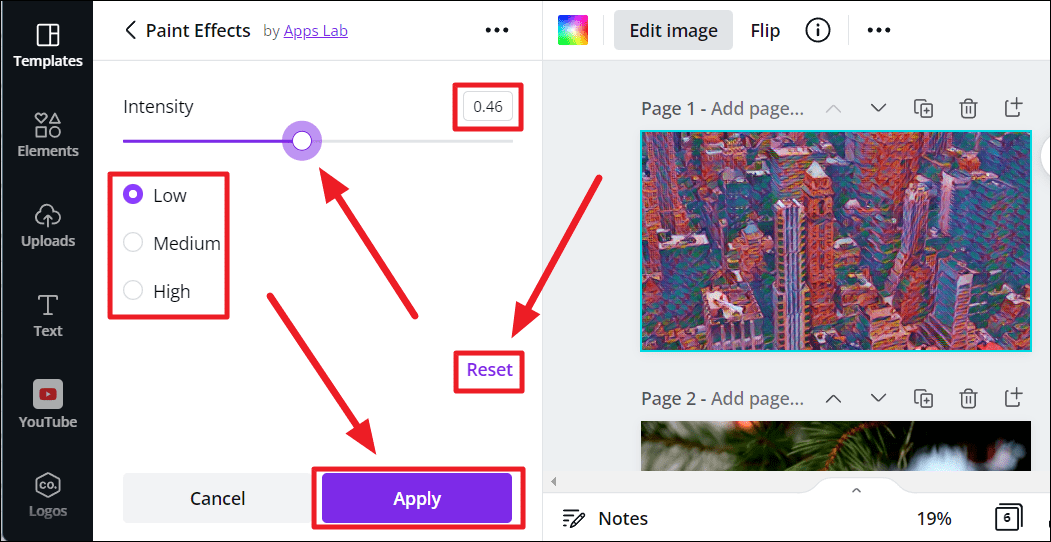 ---
And that's it! Your photograph is now officially a painting.