Wake on LAN or WoL is a very unique feature in Windows 11 that allows us to wake up or Windows PC remotely if it is in the Sleep Mode. If you enable this feature in your Windows 11 computer, you can power it up from Sleep using another device like your smartphone. But for this to work, both your PC and the device has to be connected to the same Local area network.
The Wake on LAN feature can only be used when your computer is in 'Sleep mode'. Although exceptions are not uncommon. Some users might be able to wake up their computers from other power states like 'Hibernate' or even 'Shut down'. But this will require additional hardware support and not everyone might have access to it. You can try using this feature while your computer is in different Power states and see which ones work for you.
Now, without further ado, let's first get a quick idea of What is Wake on LAN and how does this feature functions, and then see how you can easily set up Wake on LAN in your computer and use it.
What is Wake-on-LAN and How Does it Work?
Wake on Lan can simply mean Waking up your computer from a low power state, which is the Sleep mode, remotely by using another device. And in order to make this possible, they have to be connected with an ethernet cable or a local area network. This can come very handy if you have left your desk but you need to quickly wake it and access its memory.
The Wake on Lan feature works based on a 'Magic Packet'. A Magic Packet is a broadcasted signal on a local area network. So if you have multiple computers connected to LAN and are in sleep mode, every computer will receive that signal. But it will have a mac address of a specific computer and only that computer will be able to process it and wake up automatically.
Enabling Wake-on-Lan on a Windows 11 PC
In order to enable Wake on LA, you have to activate the feature in the BIOS of your motherboard as well as in Windows Settings. To start, press the Windows key on your keyboard to pull up the Start Menu and then click on the Power button. Click on 'Restart'.
When your computer starts to boot back up, you have to frequently press the 'BIOS key' on your keyboard. A BIOS key is simply a button on your keyboard assigned to launch the BIOS menu while booting up. Generally, it is set to the 'DEL' key although it can differ for your motherboard.
Once the BIOS menu opens, the EASY MODE will appear by default. You have to get to the 'Advanced Mode' by pressing 'F2'.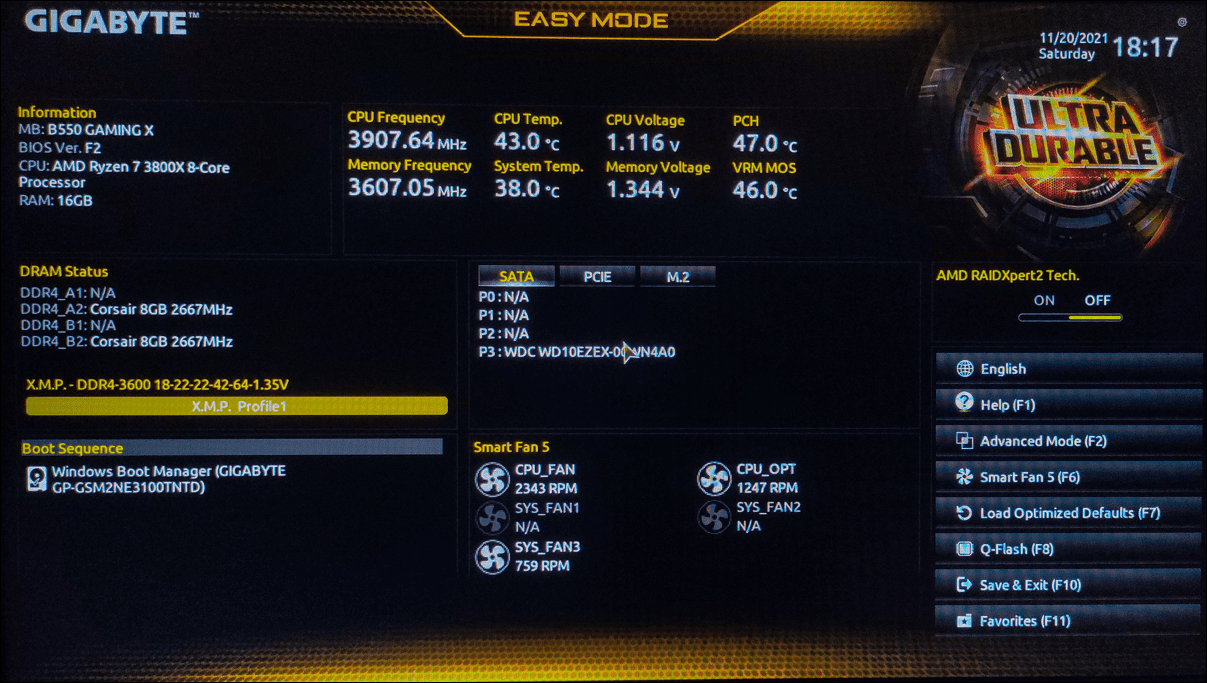 On the ADVANCED MODE menu, go to the Settings tab by clicking on 'Settings' in-between 'Tweaker' and 'System Info.'.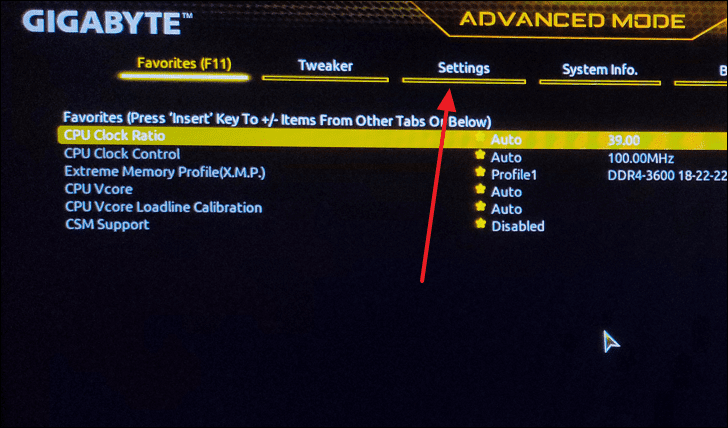 From the Settings menu, select the first option 'Platform Power'.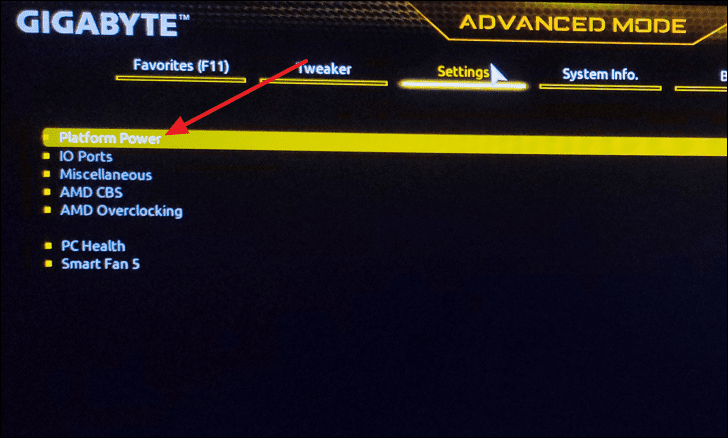 After that, you will see 'Wake on LAN' near the bottom of the list. Make sure it is set to enabled.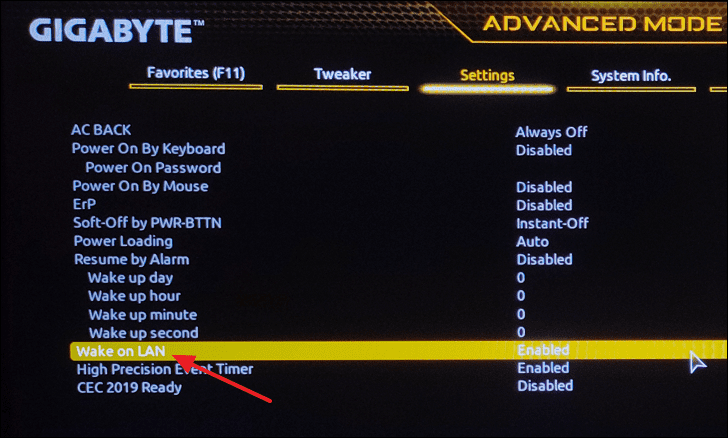 After you have enabled Wake on LAN, all that is left to do is to 'Save & Exit' and boot back into Windows.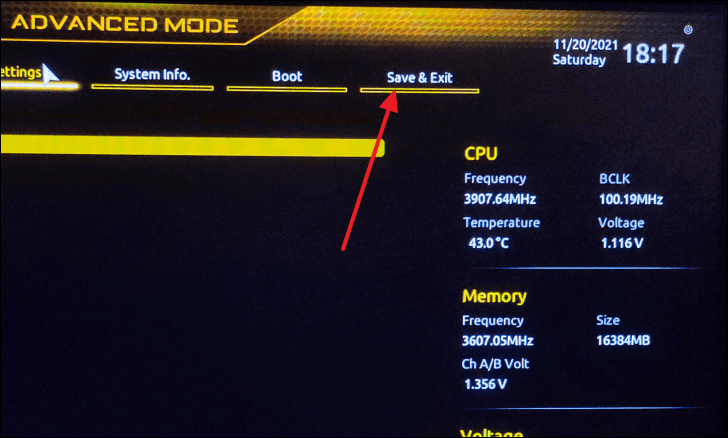 Now that you have turned on Wake on LAN on your motherboard, it is time to enable it on your computer. Start by pressing Windows+i on your keyboard to open up the Settings Menu.
On the Settings window, select 'Network & internet' from the left panel and then 'Advanced network settings'.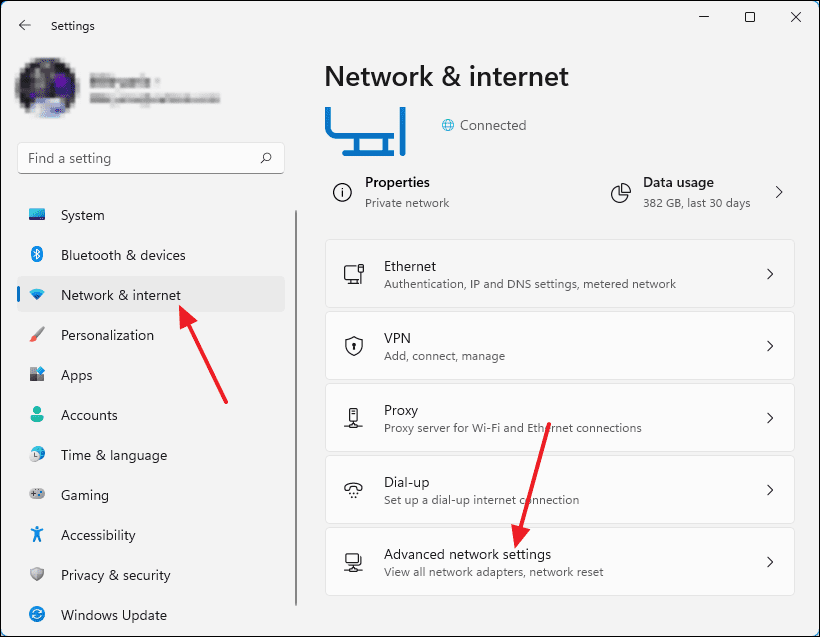 After that, scroll down again and click on 'More network adapter options'.
A new window will appear called 'Network Connections'. From there, right-click ok network adapter and select 'Properties'.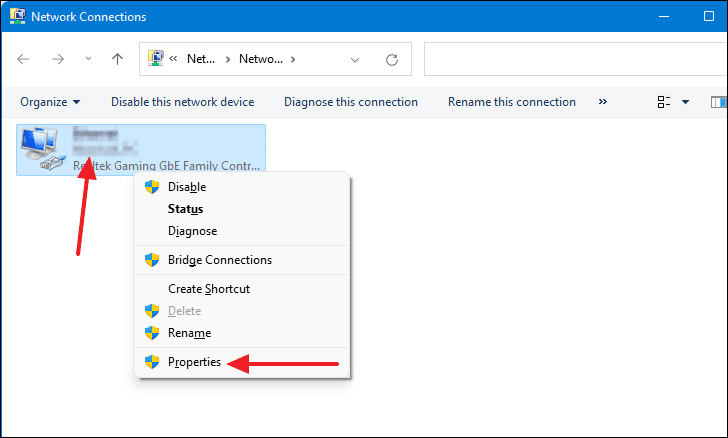 A new dialog box will come up labeled as 'Ethernet Properties'. From there, click on 'Configure…'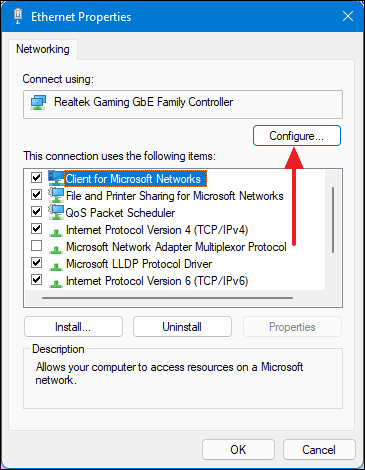 After that, in the next window, switch over to 'Power Management'.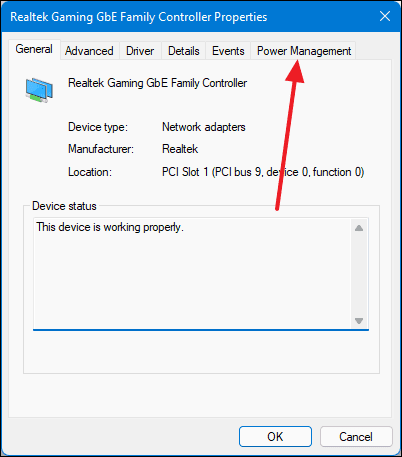 Make sure all the three boxes are labeled as 'Allow the computer to turn off this device to save power', 'Allow this device to wake the computer', and 'Only allow a magic packet to wake the computer' are ticked.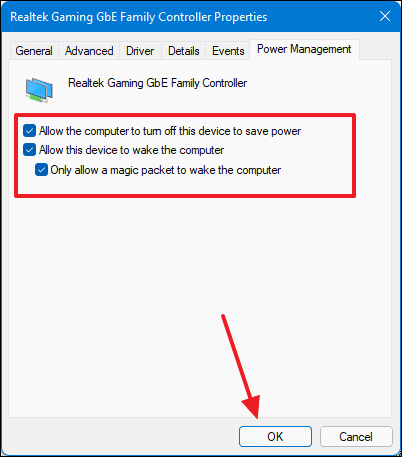 After that, switch over to the 'Advanced' tab. Here, scroll down in the Property list and make sure that 'Wake on Magic Packet' is set to enabled.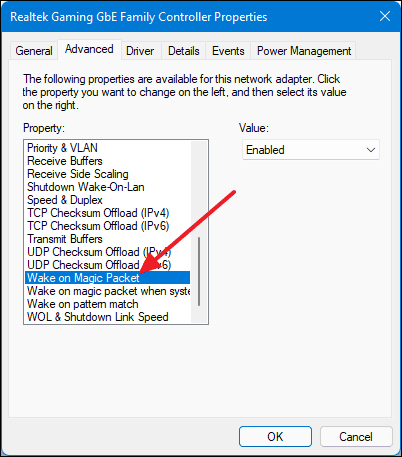 And that is it. You have Enabled Wake on Lan in your Windows 11 computer and this feature is ready to use.
How to Wake up Your Computer using Wake-on-Lan
After you finish setting up Wake on LAN, now it is time to use it. All you need now is a device to send the Magic Packet to your computer which will wake it up. This device can be a router, another computer, or even a mobile phone. Just make sure your device is connected to the save wifi or connected to the same router using an ethernet cable.
In this guide, we will demonstrate the process using an Android Smartphone to show you how easy the process is. The computer is connected to the router via an ethernet cable. And the smartphone is connected to the router's WiFi. This makes both devices to be locally connected. If you have an iPhone instead of an Android device, do not worry. The process is fairly the same and the app featured here is also available on iOS.
To start, first, open up the 'Play store' on your Android Smartphone.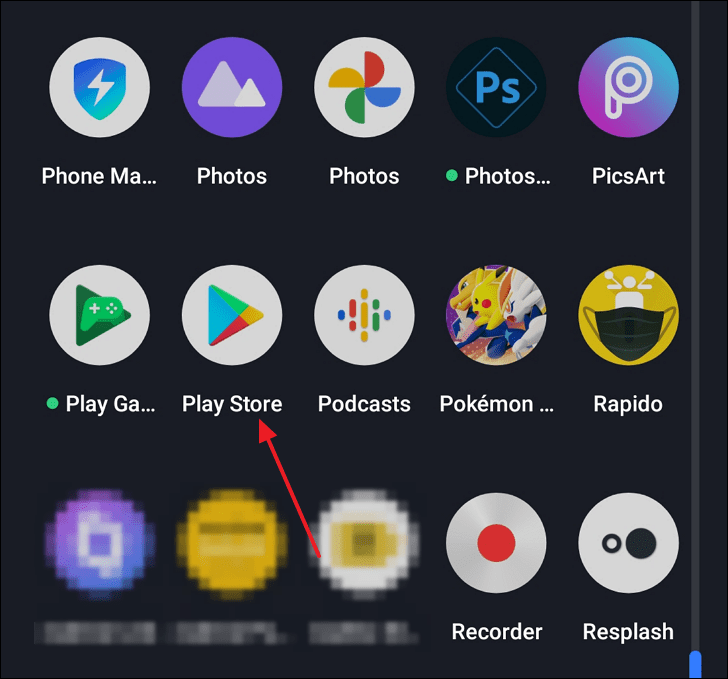 After the Play Store opens up, type 'Wake on LAN' in the search bar located on top of the screen, and the 'Wake On Lan' application by developer Mike Webb will come up. Tap on the 'Install' button on the right side of your screen.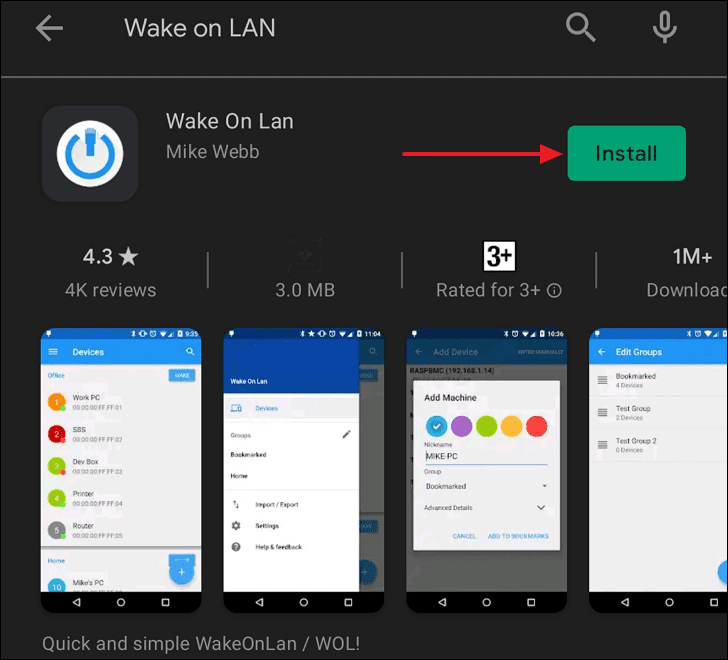 After the app gets installed, tap on 'Open'.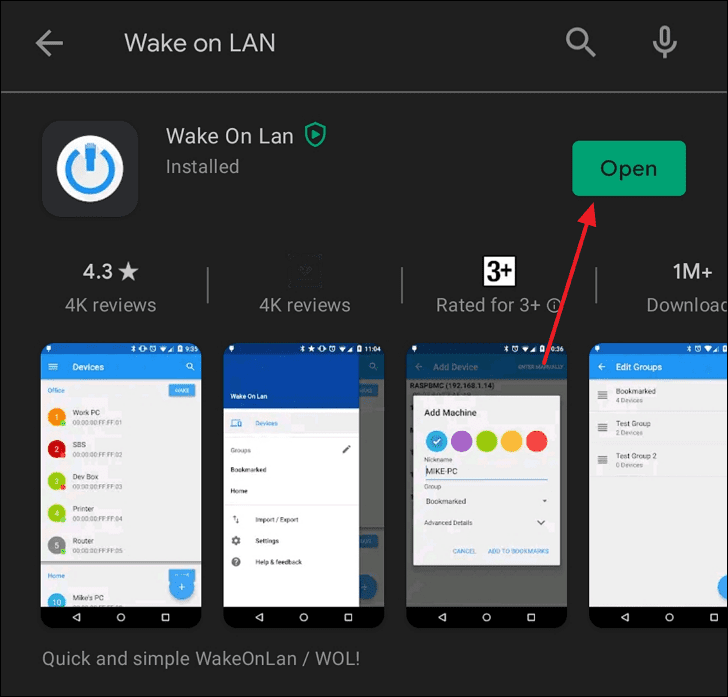 Once the app opens for the first time, you will see there is no device listed and the app will ask you to add or find a device. Tap on the '+' sign inside a blue circle located in the bottom right corner of your screen.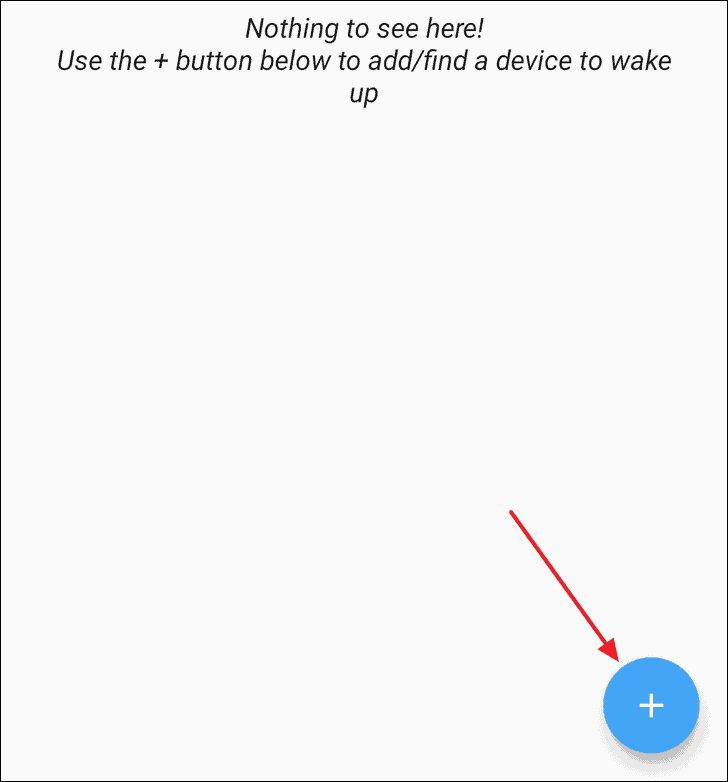 After that, as your phone and PC are locally connected, you will see your PC will be listed here. Tap on it to add your device to the list.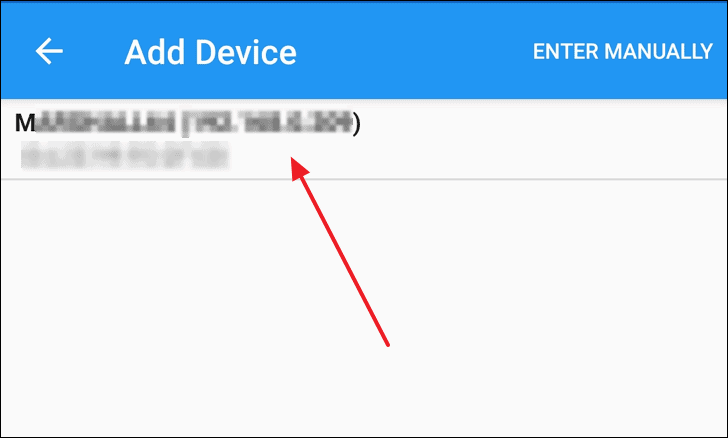 A window will come up called 'Add Device'. From there assign a nickname to the new listing and then tap on 'ADD DEVICE'.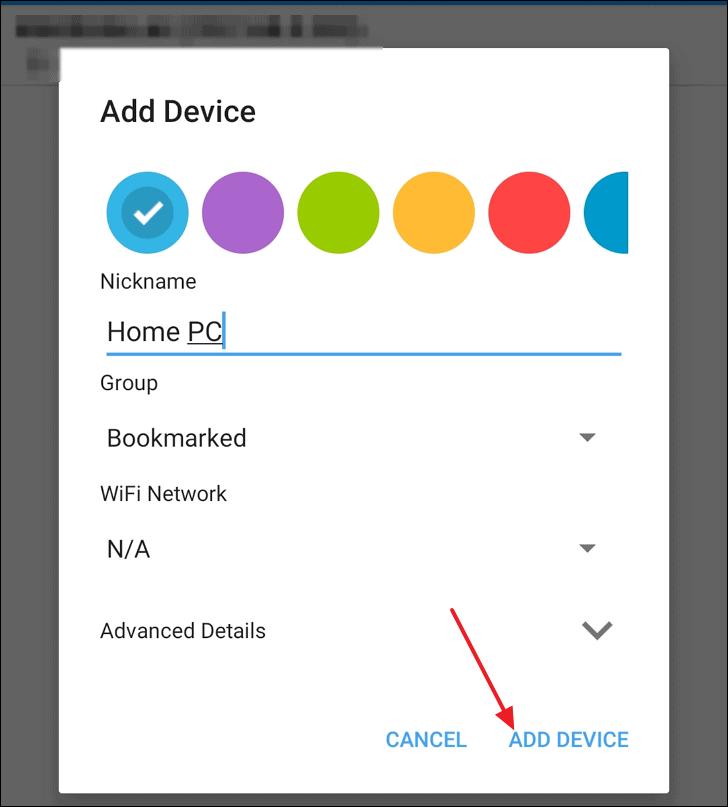 Now you can see your PC is listed under the Device section.
To test out if Wake on LAN is working, go back to your computer, press the Windows key on your keyboard to open up the Start Menu. Click on the power button and select 'Sleep'.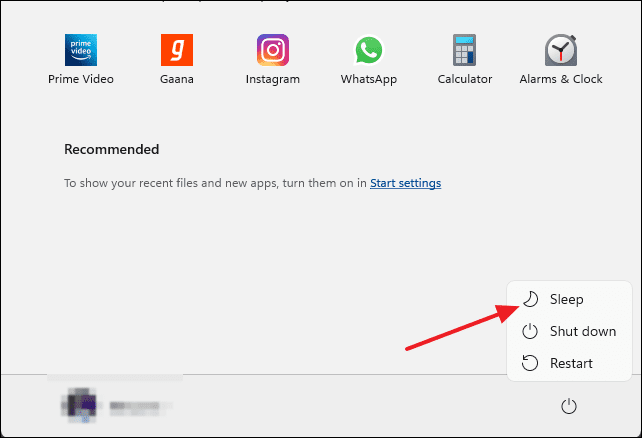 After your computer goes into sleep mode, go back to the 'Wake On Lan' app on your phone and tap on your PC from the Devices list, you will receive a text called 'Home PC woken' and you will see that your computer will power itself on from the Sleep mode.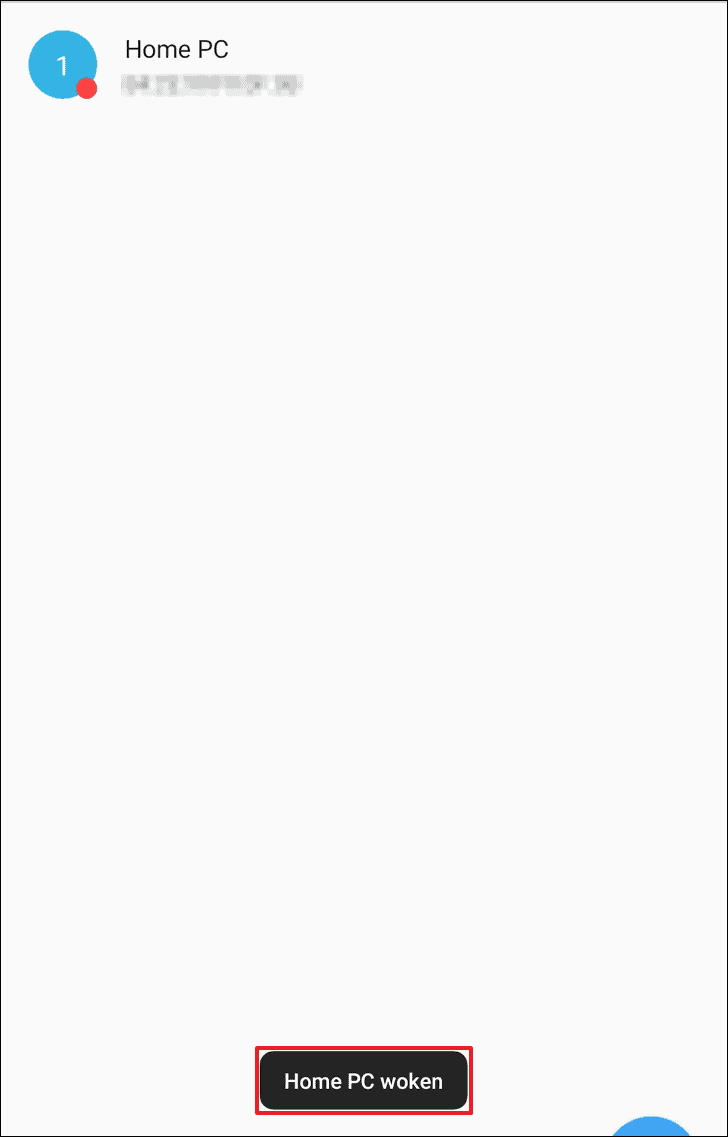 That's it.
You can wake your computer remotely from a different PC as well using similar apps from the Microsoft Store.