Do you have a picture that you want to view on the big screen, or print on a large canvas? Well, the resolution of the image matters a lot when you want to view or print it big. If the image you have isn't large enough, it'll probably end up looking pixelated on a larger canvas. But thankfully, there tools like Pic.Hance that can increase the image resolution by upto four times of the actual size.
Pic.Hance is a cloud based image processor that uses AI to redevelop and enhance the resolution of an image by 4 times of the original image size. The tool supports the most commonly used image formats jpg, jpeg, and png.
You can use Pic.Hance for free but you will need to create an account on the website to be able to use it. Below is a quick guide to use the tool to super size a low resolution image in a click of a button.
Open pichance.com in a web browser on your computer or mobile and click the Get Started button to login and upload an image.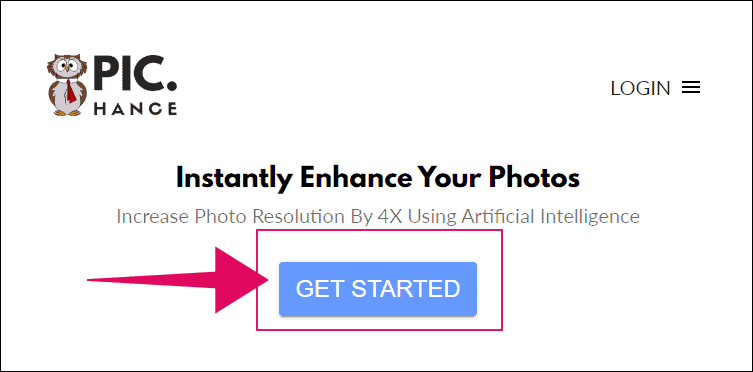 On the next screen, click the Login button and sign with your Google or Twitter account. You have to have an account of either of the services to use Pic.Hance since there's no option to sign up with an email address.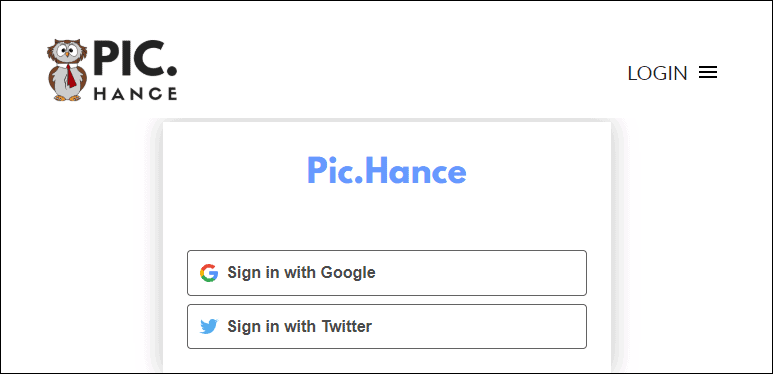 After signing in, you can upload a low resolution image to increase its size by 4 times. The tool supports any image below the 1200 x 1200 pixels resolution. The image's size should not exceed 1200px on either sides and must be below 1.5 MB in size to be able to upload on Pic.Hance.
Click the Choose Image button to select and upload an image to Pic.Hance for increasing its resolution by 4X using artificial intelligence.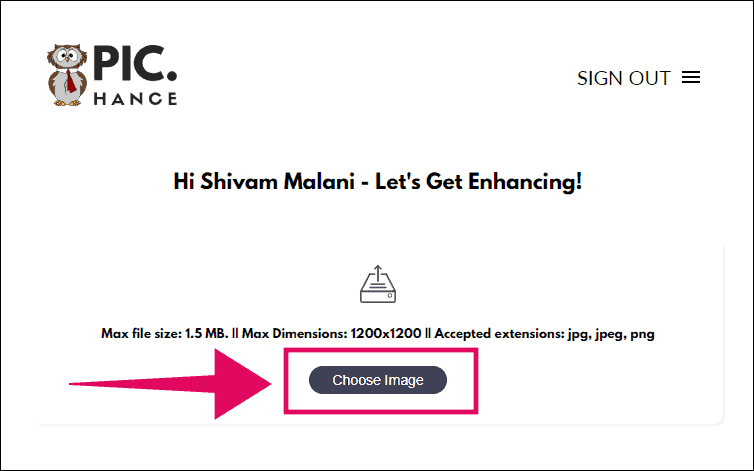 After selecting an image file, click the Enhance Image button to upload and process the image in Pic.Hance. Once the process finishes, the image will be available to download in your browser.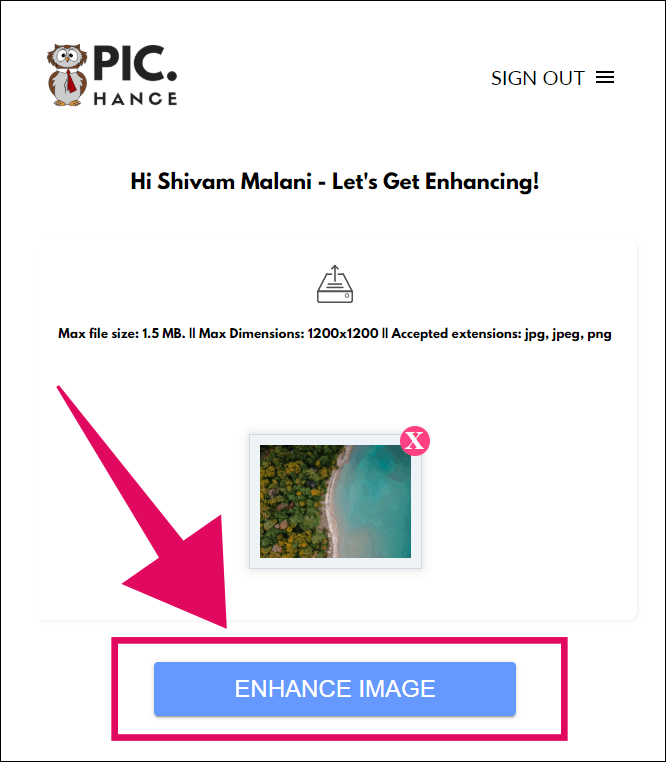 Wait until the image is uploaded and processed by Pic.Hance for increasing its resolution by 4X using AI. You can monitor the progress with the loading bar at the top of the web app.
Once the process finishes, the high resolution image will be offered to download in your browser. If you have auto download enabled, it'll be automatically saved to the Downloads folder of your web browser.
🍻 Cheers!