The Big Sur, Apple's recent upgrade has brought brilliant features to every bit of the Apple fam. The macOS being a vital part of this family has also received multiple upgrades.
The 'Reminders' app on your Mac has also been one of these crucial upgrades. There are not one but a couple of new features added to this app. Read on to know more about them.
Smart Suggestions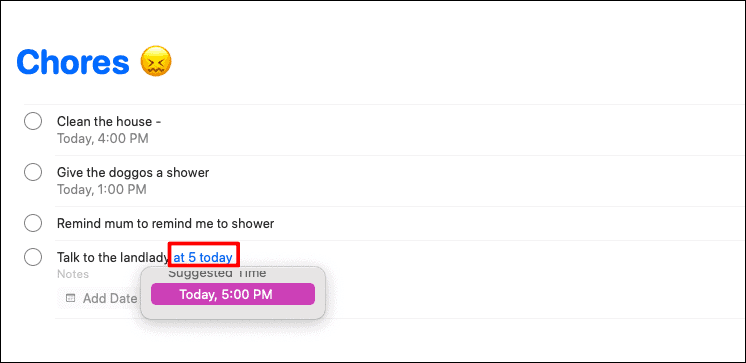 This feature is indeed a smart one. All you need to do is roughly type in the date, time, and/or location of your reminder and the Reminders app would provide you with some suggestions that the app thinks you're thinking about.
Add Emojis to Your Lists
You can make the names of your lists and their contents a little fancy and laid back by adding emojis!
Emojis are the latest addition to the Reminders app. You would have to manually open the emoji keyboard on your Mac with the Ctrl+Command+Space and then add the emoji.
Search for Reminders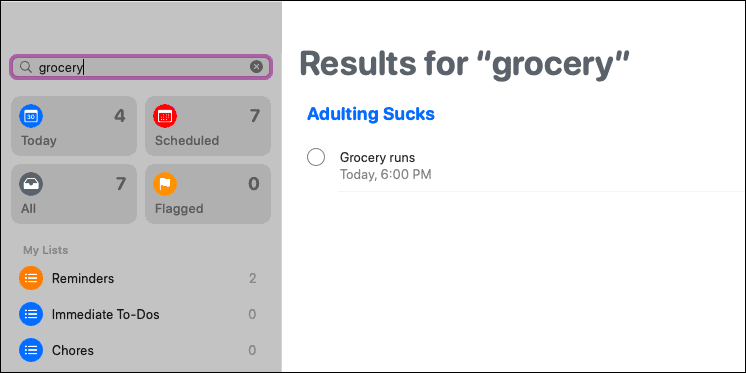 Are there a gazillion reminders and you lost track of what's the immediate priority? Name your reminders in such a way that you can easily search for them when you forget which list they are on. You can use bits of the reminder's name, date, location, or even the notes you've added and hunt the reminder down.
Assigning Reminders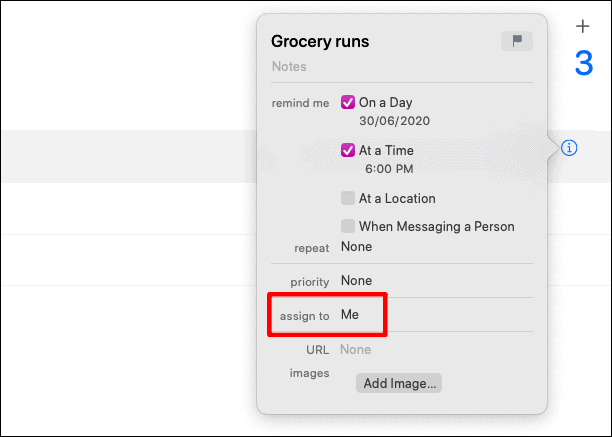 We've been used to sharing reminder lists with others. Now, you could also assign the shared list items to ensure a smoother workflow. And once the tasks have been assigned, you can find the respective person's initials on the task, making the list super convenient and uncluttered.
Reschedule Reminders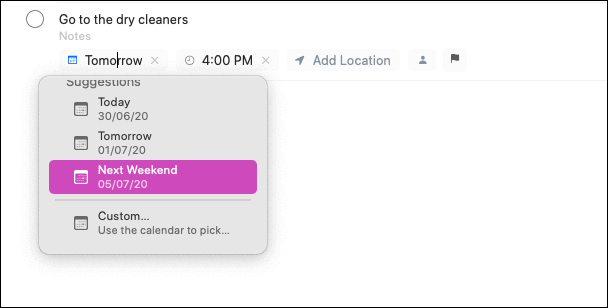 Is there something that you've already set a reminder for? But, this task ain't happening at the set time, date, or even location? You don't need to make a fresh reminder all over again. You can easily edit the existing one. Not just the content of the reminder, but also the time, date, and location with the smart suggestions.
Customising Smart Lists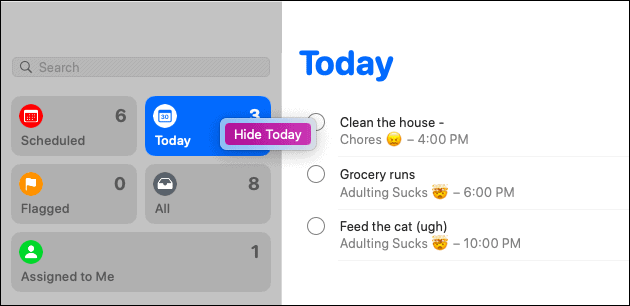 The 'Smart Lists' compose of 'All', 'Scheduled', 'Today', and 'Flagged' lists. These groups help make it easier to navigate amongst reminders. Now, you could rearrange the positions of each of these smart lists just by dragging them to their final spot from the original one. You could also hide them by right-clicking on any list and selecting 'Hide…' option.
Siri Suggestions from Mail
If you're using the Mail app on your Mac and you get an immediate requirement to fulfill, like a work update, or an official invitation to a party, Siri would recognize that as a reminder. Anything that has time, date, location can be picked up as a reminder by Apple's AI. Now, you would receive reminder suggestions directly from your mail via Siri.
---
Enjoy these updates to the fullest on your Mac only with the latest Big Sur update!