Microsoft is implementing big changes to the Office suite, in lieu of how drastically communication and collaboration have changed in the workplace. To collaborate effectively in a completely remote environment, communication adapted.
Microsoft Office is now adapting with the rest of the world by introducing Microsoft Loop. Microsoft Loop will be a dedicated app but its components will also be available across Office apps. Let's break it down for a better understanding.
What is Microsoft Loop?
Microsoft Loop can be a little confusing but the reality is far from it. Microsoft Loop is essentially an app that'll provide a powerful canvas for teams to collaborate on. It'll be flexible with portable components that you can move across apps. No matter which app you use them in, these components will stay in sync.
Microsoft Loop consists of three elements: Loop Components, Loop Page, and Loop Workspace.
Loop Components
Microsoft announced Fluid Framework a couple of years ago; Loop components are an evolution of those components. Microsoft calls them "atomic units of productivity". You can use these components in chat, meetings, emails, documents, or the Loop page in the Loop app. So, loop components will also be available in the apps you already use. You don't have to switch to a completely new app to use them.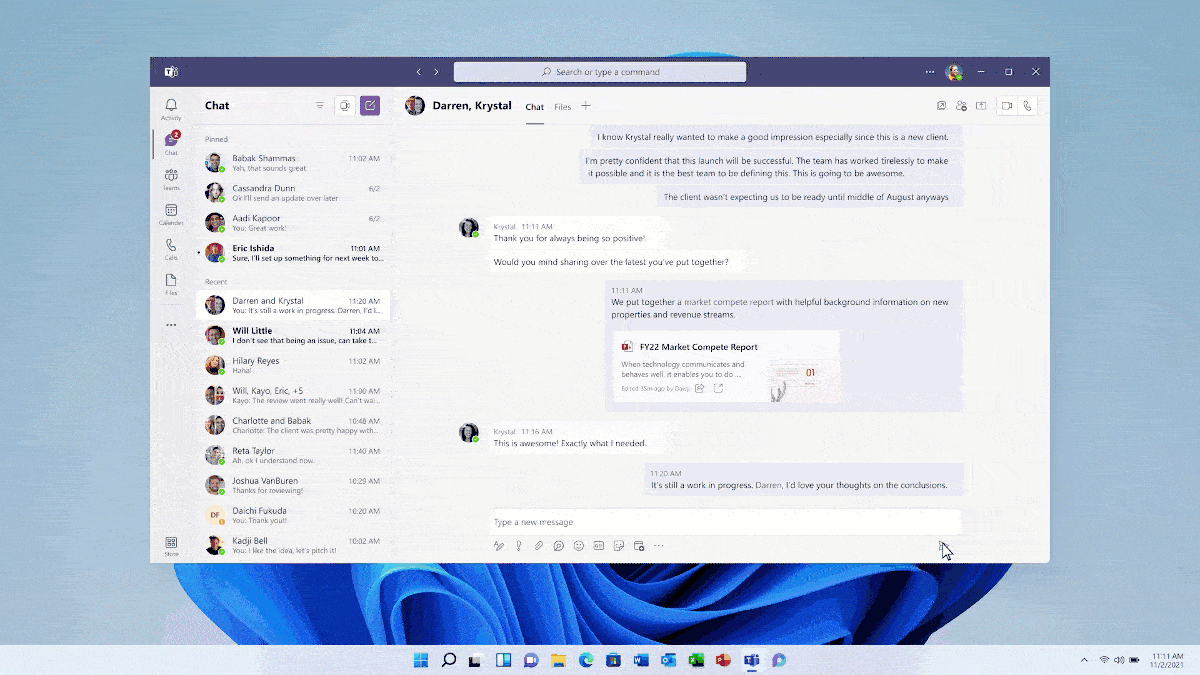 What will these components look like exactly? You're already familiar with a lot of these, like lists, tasks, tables, notes. Customer sales opportunity from Microsoft 365 Dynamics is another example. Apart from these, Microsoft is also introducing new components.
The first of these is the Voting Table. Voting Table will be a dynamic table where you and your team can all pitch ideas, examine them further, and finally vote to make a decision together.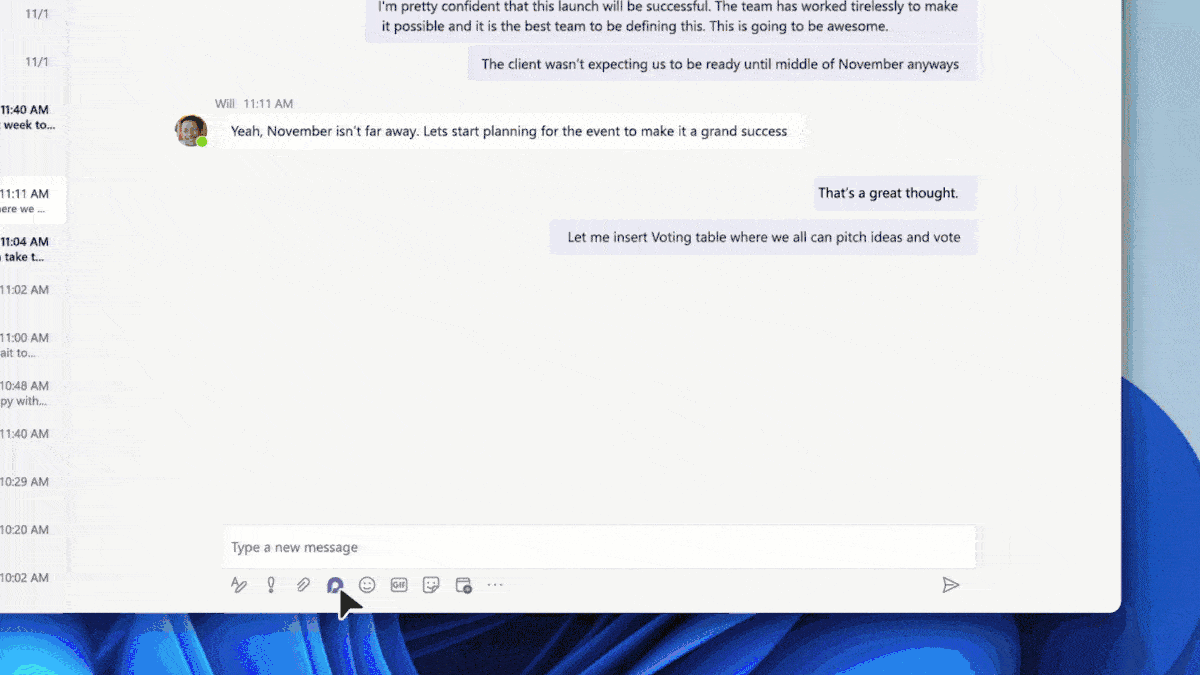 Another new Loop component is the Status Tracker. Using the Status Tracker, you can gather all the information from your team in one place and track its progress easily. Both Voting Table and Status Tracker will help in fostering collaboration.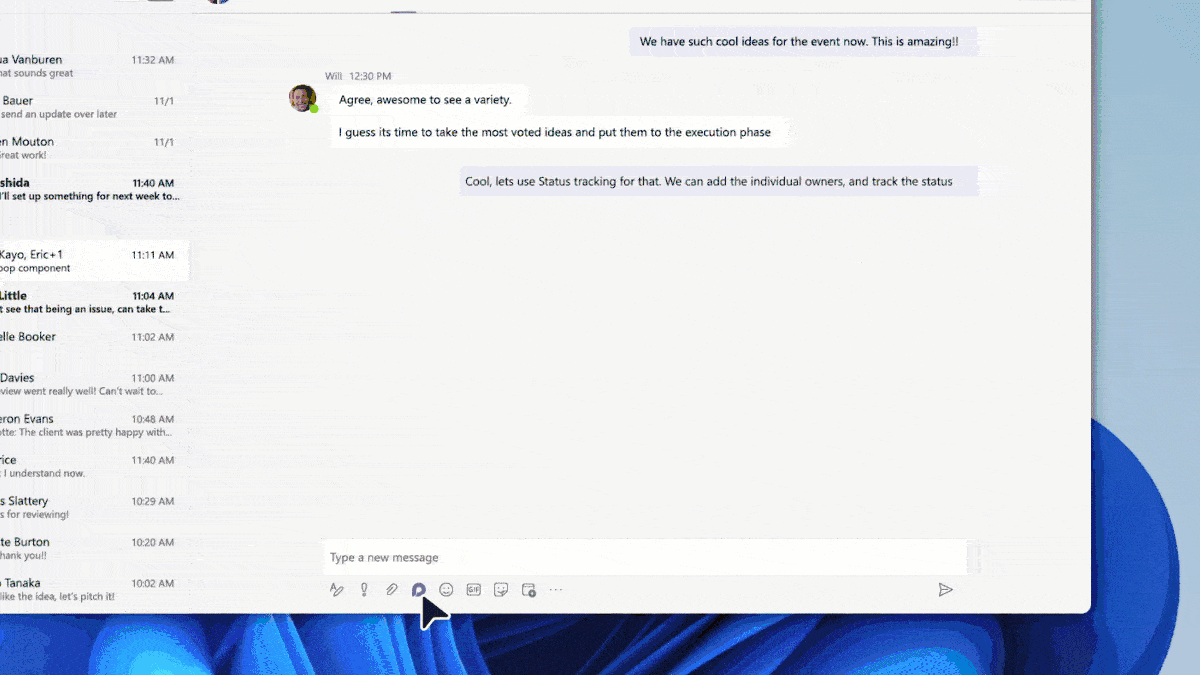 Microsoft will also be adding new components that'll help businesses in facilitating their workflow. Dynamics 365 is one of the earliest introductions, with more to come in the future.
Other than the components that Microsoft is building (or has already built), third-party developers will also be able to build components for their apps. But that's still a little while away in the future as the company will share more details in their developers' conference next year.
Loop Pages
Pages are another crucial element of Microsoft Loop. It's a flexible canvas that'll match the size of your project; start small and the page will grow as your project grows.
You can pull in Loop components and other elements like files, links, or data – anything your team needs to think and collaborate effectively. Your team can edit the pages at the same time, and you can even see the position of everyone's cursor (those who are live at the moment) as they type or move things around.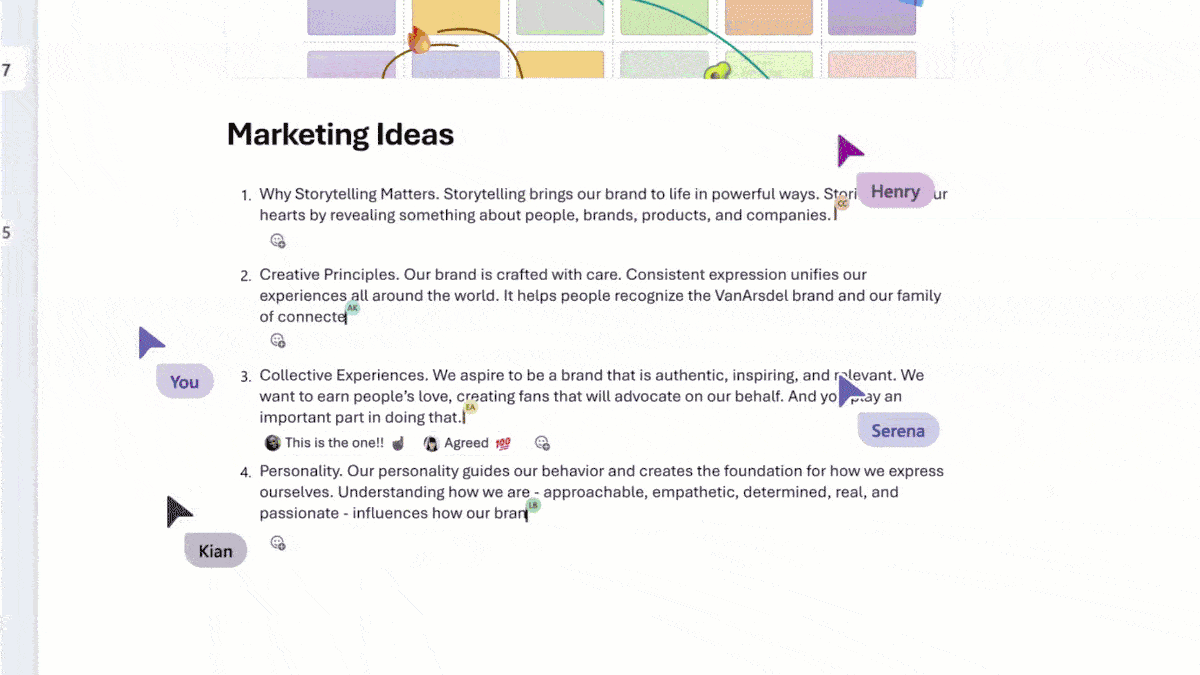 You can also comment or react to data on the page to express your views or reach a consensus on the topic being discussed.
Loop Workspaces
A workspace is a place for your project in the Loop app where you can keep all the information related to the project in a single place. Much like how teams and channels are organized in Teams, Loop pages and other elements in the Workspace are organized in the Loop app.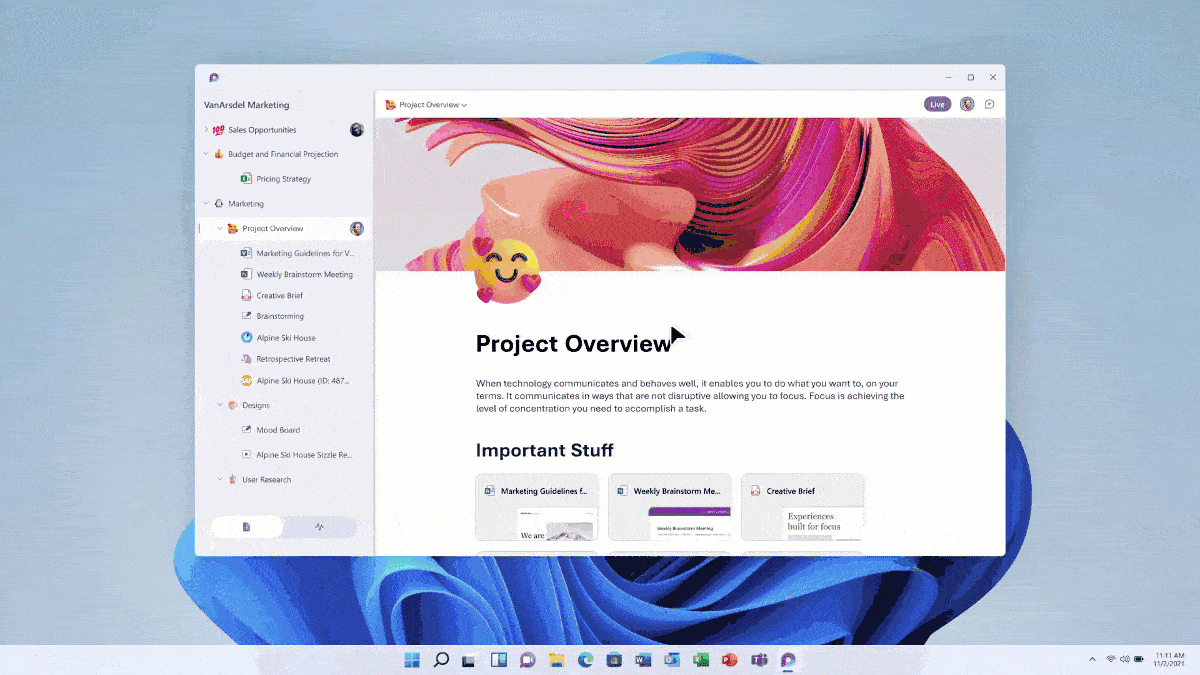 You can access them from the navigation pane on the left. Other than being your entry point for all elements in the workspace, it'll also show notifications when someone mentions you on that particular page.
You can also see all the team members who are currently live, towards the top-right corner. And you can also see everyone's cursor as they move things around (or just hang out there).
Workspace makes it extremely easy to stay on top of what everyone is working on, react to others' ideas and collaborate on ideas from start to finish. But whether you want what you're doing to be synced right away or first want to test it out asynchronously will be completely up to you.
When will Microsoft Loop Release?
Although Microsoft previewed a few elements of the Microsoft Loop app, there's no word on when the app will be available. We'll have to wait for a word on the release of the app in the upcoming months.
But Loop components across Microsoft 365 apps like OneNote, Teams, Outlook, etc. will start rolling out in the next month. So, although collaboration in Loop workspaces is still away, users will be able to start using existing and new Loop components. Components like tasks, lists, status tracker, voting table, etc. will be available rather soon.
---
Microsoft is making big moves in collaboration. It has made a constant improvement to Teams over the past year. Now, with the announcement of Microsoft Loop, it seems the company is finally ready to catch up with collaborative apps in the market. Microsoft is also bringing AI-powered Context IQ across its apps.