Windows 11 was made for gamers, at least that's how Microsoft sold it. And Xbox Game Pass was one of the biggest improvements Microsoft touted for Windows 11.
Xbox Game Pass brings a lot of games to PC users for a nominal price. And Minecraft is joining the list of games in the Xbox Game Pass library. Minecraft has released a Minecraft Launcher for Windows 10 and 11 PCs. Let's see what it's all about.
Note: Although marketed during Windows 11 release, the Xbox Game Pass is also available for Windows 10 for versions 1903 (May 2019 update) and higher.
What is Minecraft Launcher?
Minecraft Launcher is basically a single entry point for different versions of Minecraft that exist for Windows users. You can switch to the different versions of the game from the left panel of the Minecraft Launcher.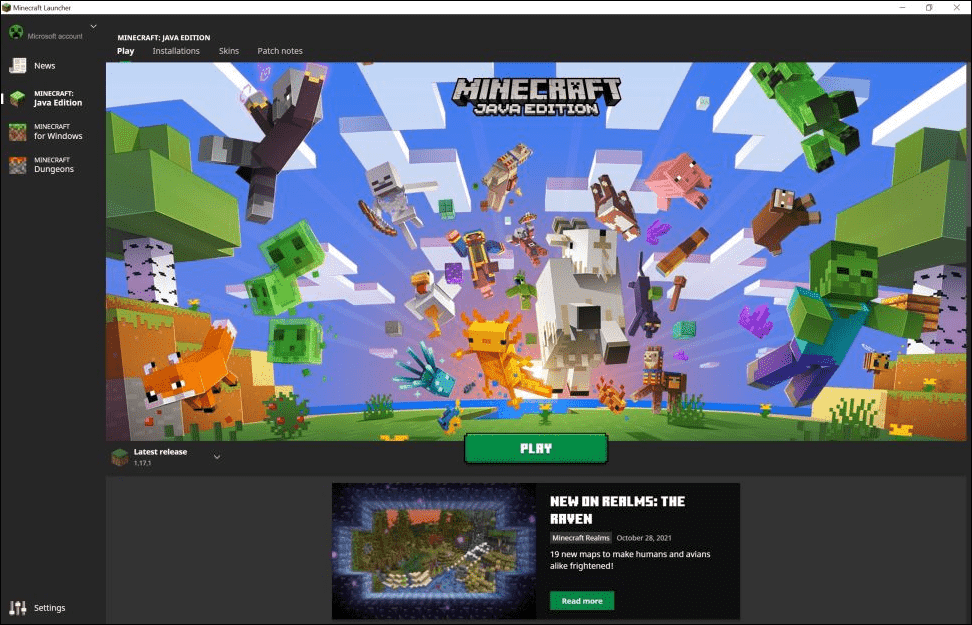 Before the Minecraft Launcher, Windows 10 and 11 users had to access different versions separately.
The Minecraft Launcher makes Minecraft (Bedrock Edition), Minecraft: Java Edition, and Minecraft Dungeons, all accessible from a single location. For new users who find the different versions very confusing, this will be somewhat of a relief.
The relief comes especially with the Xbox Game Pass for new players. With an Xbox Game Pass, you'll have access to all the games that are a part of this bundle, i.e., all three editions – Java, Bedrock, and Dungeons. So, you don't have to figure out which version you want to buy or go through the pain of buying the wrong one.
But if you're going to be playing without an Xbox Game Pass, you'll still have to buy the individual apps separately. At least, for now. Going forward, Minecraft is making changes to this policy. You won't have to separately buy the different versions if you want to play them all.
Bedrock Edition is the cross-platform version that lets you play with users on consoles and mobiles, whereas the Java edition is the one with the Minecraft mods – the one more likely to be owned by your PC pals. You would have to figure out which edition you want to play or buy both versions.
Minecraft wants people to not buy both versions right now and hold out for a little while. In the future, users who own Minecraft: Java Edition will get access to Minecraft (Bedrock Edition) and vice-versa. Minecraft: Dungeons won't be a part of this Minecraft PC Bundle, though.
If you own an Xbox Game Pass, you don't even have to wait; you'll get access to all three of them on your PC right now.
The new Launcher is available from the Microsoft Store. To use it, you don't have to uninstall your old launcher even (but if you do, it'll only help in cutting down the confusion).
Notably, the Minecraft Launcher will not provide access to Minecraft: Education Edition.
What Will Happen to My Current Game Data?
The new launcher will also automatically detect your save files and you can pick up the game right where you left it once you log in to your account.
But, if you use launcher or game mods, you need to migrate them to the installation location for the new Minecraft Launcher before you uninstall your old launcher.
---
How to Download the Minecraft Launcher for Windows 10 and 11?
To download the Minecraft Launcher for Windows, go to the Microsoft Store and search for Minecraft Launcher.
Note: Windows 10 users need to make sure they are on version 1903 or higher.
If you have an Xbox Game Pass, you'll get the option to install the Minecraft Launcher right there. Otherwise, it'll have two buttons: 'Included with Game Pass' and 'Get from Xbox App'.
For those who want to buy the Xbox Game Pass, click the 'Included with Game Pass' button.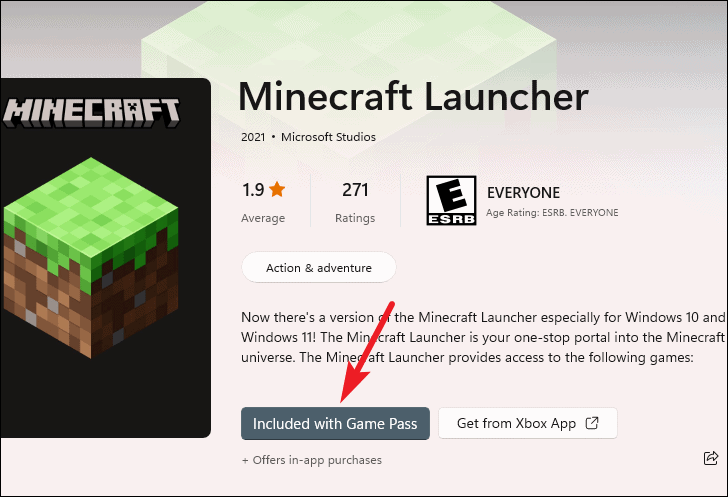 It'll direct you to the Microsoft Store page for Game Pass where you can purchase it. Then, head back to the Minecraft Launcher page and click the 'Install' button.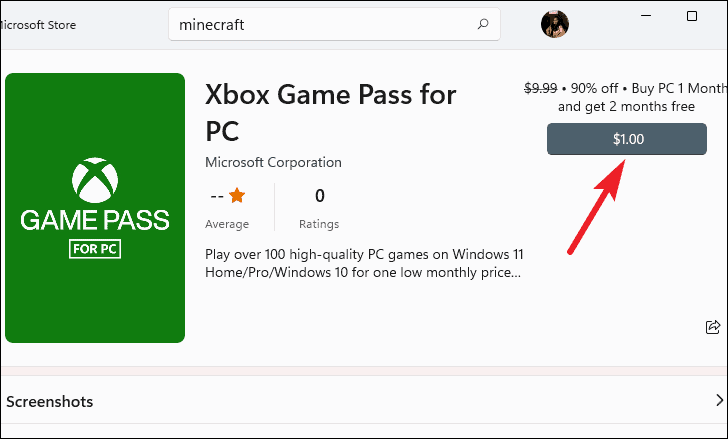 If you own a version of Minecraft independently of the Xbox Game Pass, click the 'Get from Xbox App' button. Even if you don't own Minecraft, you'll be able to install the Minecraft Launcher. But you'll need either the Game Pass or game ownership to be able to play.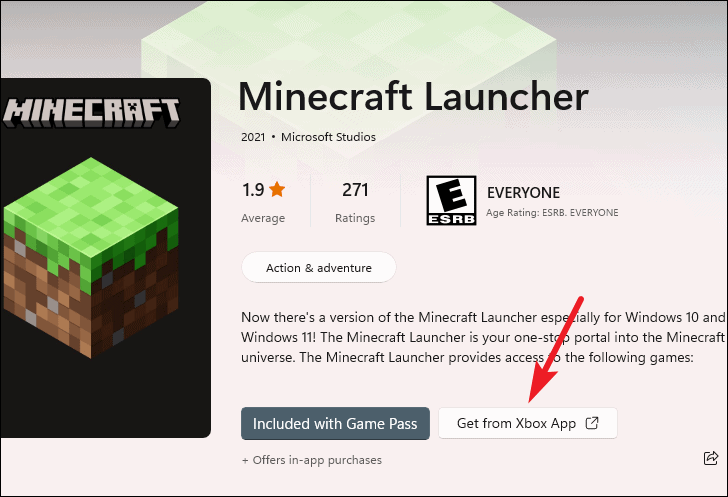 It'll redirect you to the Xbox app. If you don't have the app, Microsoft will first install and set up the app for you.
Then, before you can install the Minecraft Launcher, see if the game needs you to install any additional components. You want to look out for a banner near the top of the window. Click the 'Install' button to proceed.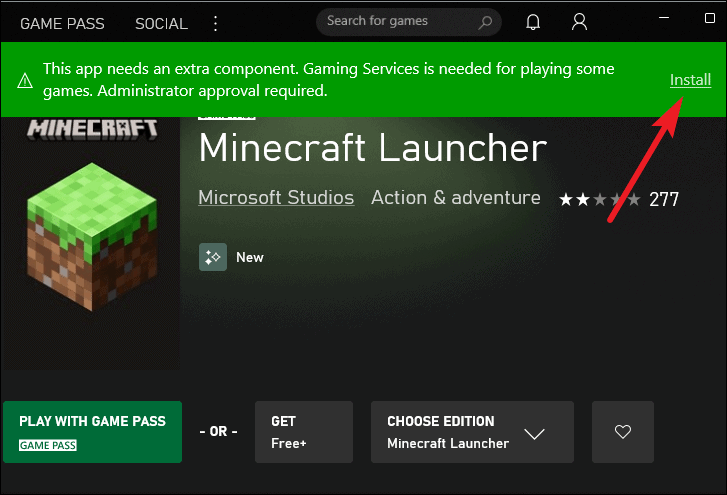 Finally, on the Xbox listing page for Minecraft Launcher, skip the 'Play with Game Pass' button and go over to the 'Get' (Free) button.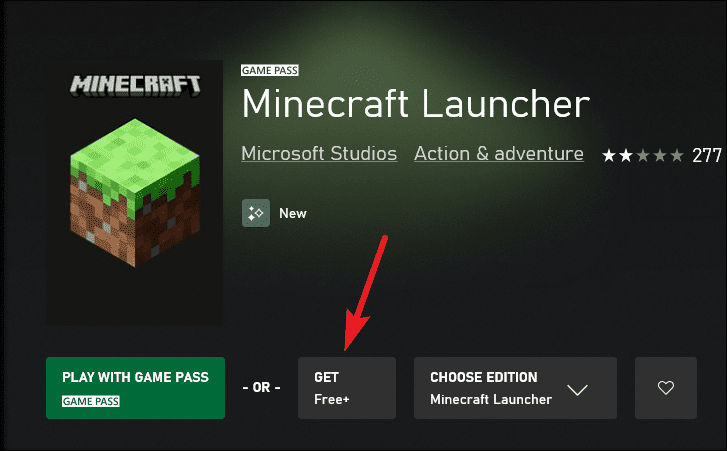 If you don't see it, make sure that you have 'Minecraft Launcher' selected from the drop-down menu for 'Choose Edition'.
It'll ask for your permission to install the app; click 'Get' to proceed.
After that, the app should start downloading on its own. You can go to the library and see the download progress. If not, an 'Install' button for Minecraft Launcher will appear; click it to get the app.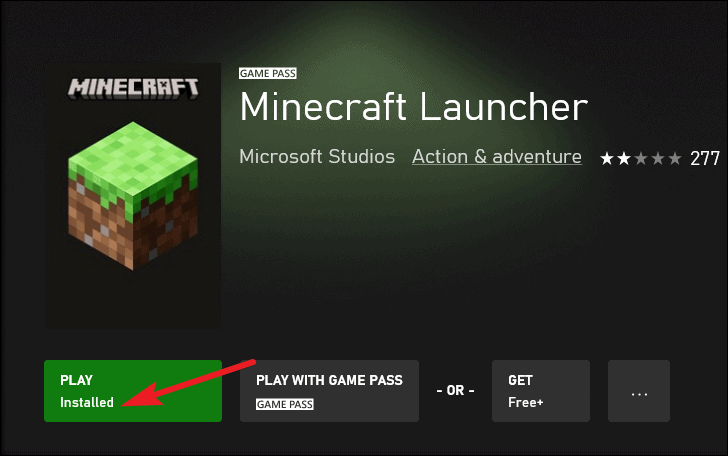 Now, when you launch the app, you can log in with your Mojang or Microsoft account and you'll be able to play the Minecraft games that you own.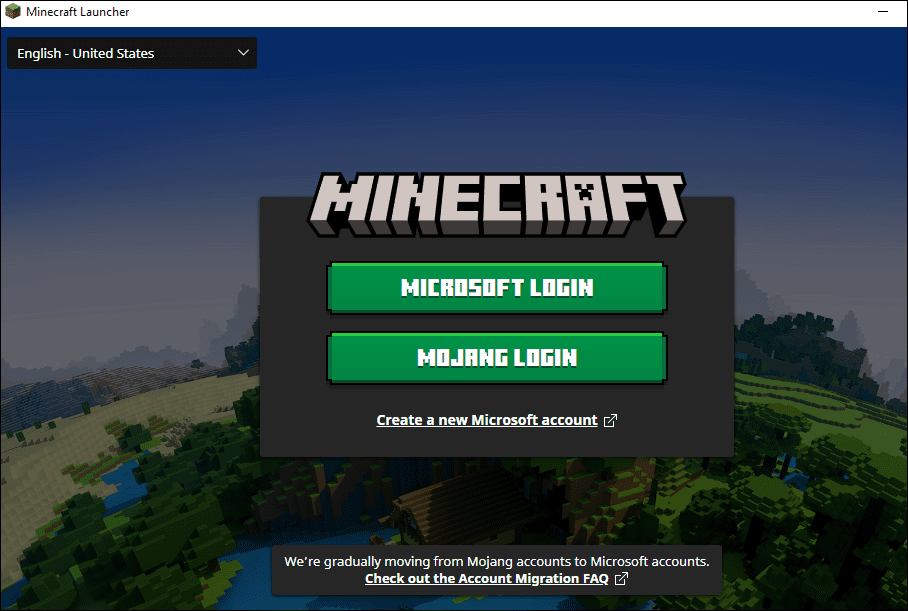 ---
With Minecraft Launcher, the company hopes that people will see how serious they are regarding PC as a platform for gamers. The app is sure to make the whole process of playing Minecraft on PC a lot smoother even if you might get a little confused initially. It will also get updates right from the Microsoft Store, so that's another aspect that's bound to be a lot more streamlined.