What is Microsoft Viva and How Does it Help
Microsoft Viva helps employers manage remote teams efficiently while improving employee engagement and growth in a work from home setting.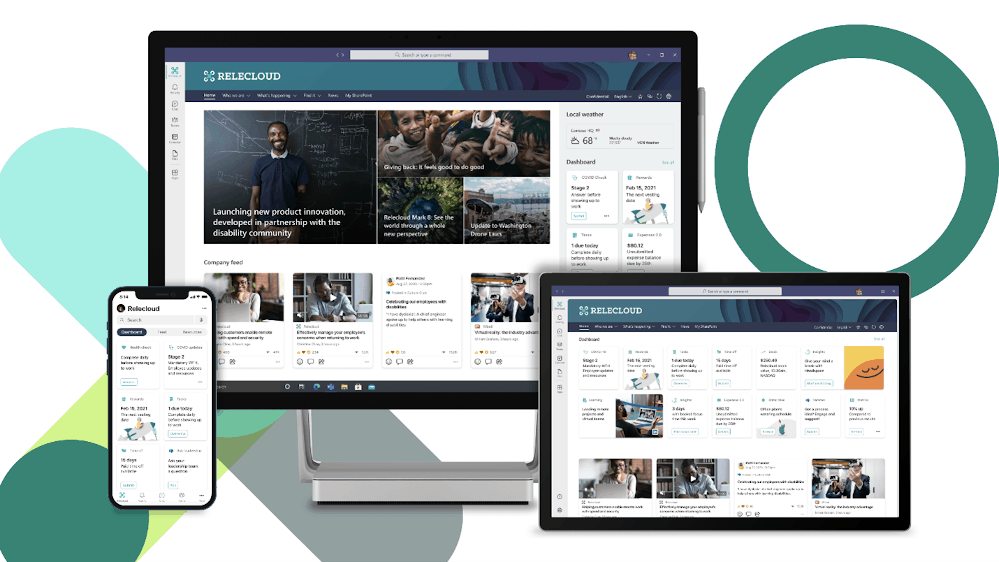 Microsoft Viva, an employee experience platform, has now launched and integrated with the Microsoft Teams app. The platform aims for the holistic growth and well being of an employee through the various tools available on the Viva platform.
With work from home becoming the new normal post-Covid, Viva aims to be the one-stop solution to the needs of both, the organization and employees. It brings learning, communication, resources, and insights into an integrated platform.
"Every organization will require a unified employee experience from onboarding and collaboration to continuous learning and growth. Viva brings together everything an employee needs to be successful, from day one, in a single, integrated experience directly in Teams," says Satya Nadella, CEO, Microsoft.
Microsoft Viva has been split into four modules: Viva Connections, Viva Learning, Viva Insights, and Viva Topics.
Viva Connections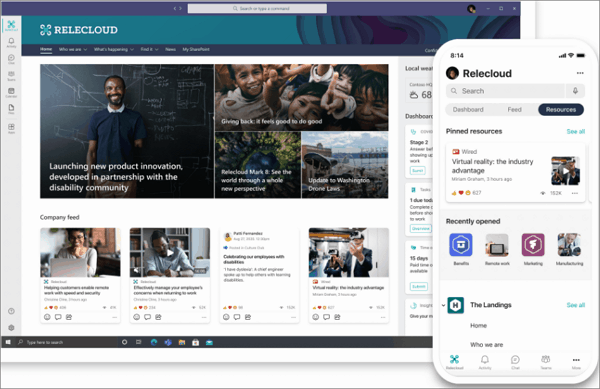 With employees working remotely, the sense of connection amongst employees seemed to be lost or diminished. Many joining the company post covid haven't visited their offices or met their colleagues.
With Viva Connections, employees can access company policies, day to day updates, and employee benefits. Employees can also connect with others through communities and town halls. It's a dashboard where an employee will find all the information and can connect remotely with co-workers. It can also be customized for employees to easily access the relevant resources.
Viva Learning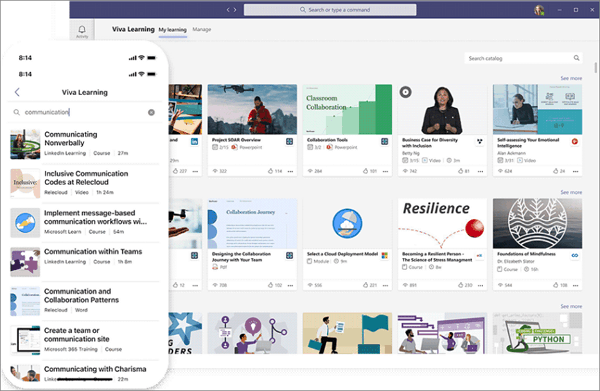 This module is for organizations to help their employees learn and to instill a thirst for knowledge. Recent research by LinkedIn suggests that around 94% of employees would continue working for an organization if they could learn while working.
In Learning, employees can find various in-house courses as well as material and training from other websites and apps. LinkedIn Learning, Coursera, and Skillsoft are some of the platforms accessible on Learning presently, and more are expected in the coming days.
Organizations can also assign and track courses and completion time using various designated tools to ensure a healthy learning culture amongst employees.
Viva Insights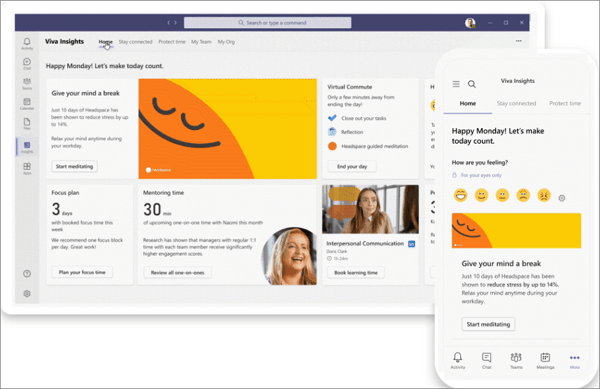 Viva Insights, as the name suggests, gives insights to the employees, managers, and organizations to thrive in such a fast paced work culture. Individual employees will receive personal insights that will assist them to be focused and work driven.
The insights given to managers are privacy- protected, which means it does not reveal the identity of the employee. It rather identifies the team as a whole and provides insights that will assist their performance.
Viva Topics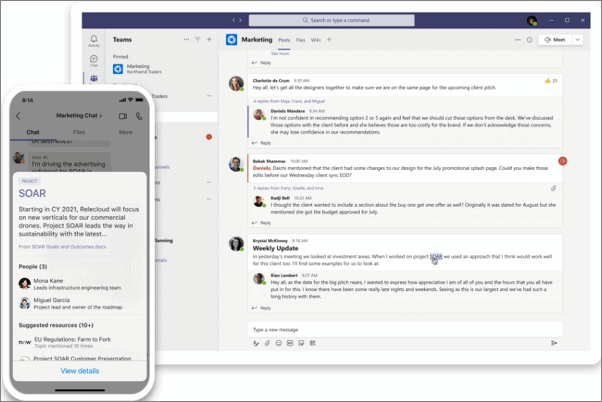 Topics, the last module, helps employees gather relevant information or find people. For instance, if you are new to the company and have been remotely posted, you may find a great deal of difficulty finding relevant information. To eliminate this, Microsoft Viva has introduced the Topics module.
Microsoft refers to Topics as the Wikipedia of a company. It uses artificial intelligence to collect and organize content into appropriate categories. It also surfaces topic cards over things employees may be unfamiliar with. In case an employee click on one, it displays documents, videos, and related people.
---
Viva offers modules and tools to aid the development and management of employees at both the micro and macro level. Microsoft also plans to keep adding new features to Viva throughout the year to make it a comprehensive package for organizations.
Remote working seems to be the new normal even after the Covid scare subsides in the coming months. With Viva, Microsoft plans to gain a headstart in a yet untapped market.