Updates to any application fix the bugs and add some new features. Google Chrome dominates any other browser with its userbase. Google has to keep updating Chrome with fixes to the existing bugs and new (security) features to retain the userbase and provide them a safer environment for web browsing.
In general, Google Chrome will updates itself on its own. If for any reason, it is not updated, you can force update it to the newer version.
Force Update Chrome
Open Google Chrome on your PC. Click on the 'three-dots' icon on the toolbar and select 'Help'.
It will show you a few options. Click on 'About Google Chrome'.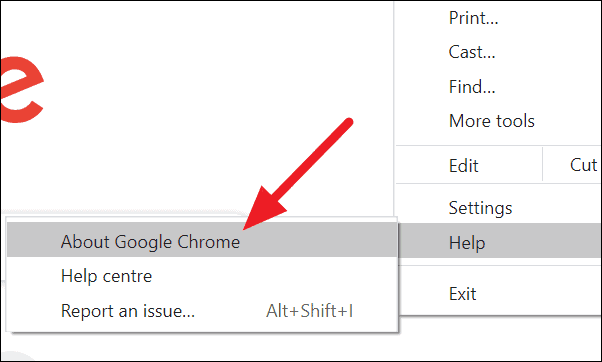 Alternatively, you can copy and paste the following address in the Google Chrome address bar to open the 'About Chrome' page directly.
chrome://settings/help
On the 'About Chrome' page, you will find your current Chrome version. If there is any update available, opening this page will force Chrome to download the update automatically.
When finished, a 'Relaunch' button will show on the screen to restart the browser so the update can install. Click on the 'Relaunch' button.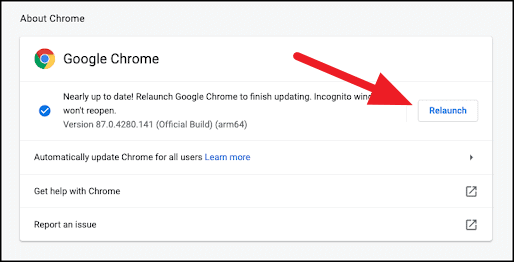 ---
Your Chrome browser should be up to date now. To verify, go to Chrome menu → Help → About Chrome screen. It should show the latest Chrome version installed on your PC.