Nearpod is an instructional platform for teachers, schools, and students. It's a formative assessment platform that has various features to make learning engaging and collaborative for students via activities.
Although it will make for a great learning aid in general, it can be especially useful in the current situation where remote learning has made it more difficult than ever to engage the students' attention.
What's So Special about Nearpod
Although it has many features, what makes Nearpod truly stand out is that it makes learning engaging and fun for students. And it does so while making the teacher's job easier. With Nearpod, teachers don't have to torture themselves to come up with a way to make learning engaging. Or if they've come up with something, it takes the pain out of accommodating the "fun" stuff seamlessly with the lesson plan.
How does it do that? Although the basic structure of the teaching material resembles that of a PowerPoint slide, teachers have a bunch of other stuff at their disposal that make these slides interactive. Apart from the basic elements like images, audio, video, you can add a website, PDF, a live twitter stream, graphs, etc.
You can even take students on virtual field trips using the Nearpod VR; it's one of the most-loved features of the platform and for a good reason! Nearpod VR works perfectly on all devices, and a VR headset is not a requirement, although it does make the experience infinitely better.
But the best elements have to be the ones that make these sessions interactive. You can add open-ended questions, polls, quizzes, draw-its, fill in the blanks, and memory tests to your slides. You can even have a friendly competition to keep things interesting with the 'Time to climb' feature. These interactive elements turn the students from passive viewers of the study material into active participants in the teaching session.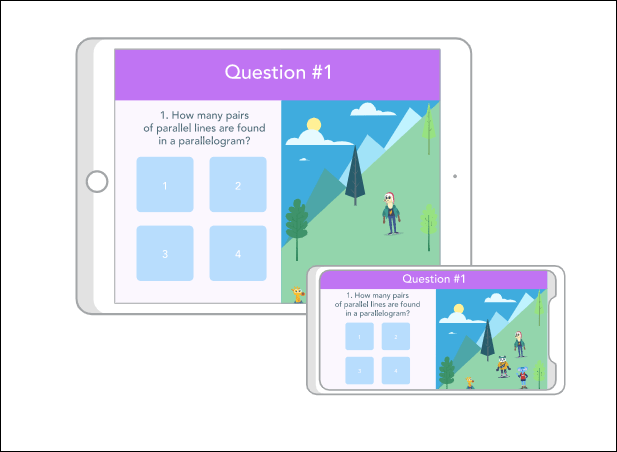 ---
Nearpod for Teachers
Teachers can create a free account and even upgrade to the silver and gold plans that unlock various paid features. You can then create your own instructional material or use pre-made, standards-aligned material available on Nearpod for K-12 classes. You can also import existing study material from Google slides, or PowerPoint, and integrate it into a Nearpod lesson seamlessly.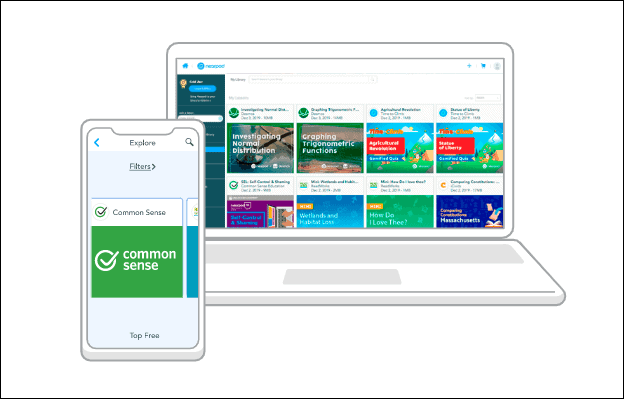 Nearpod lessons also offer two modes while teaching: synchronized learning/ live sessions and self-paced lessons.
So, for live teaching lessons, the teaching material is synchronized on your (the teacher's) and students' devices, and you control the pace of the lesson. Essentially, when you move to the next slide on your device, the lesson moves to the next slide on its own on the students' devices.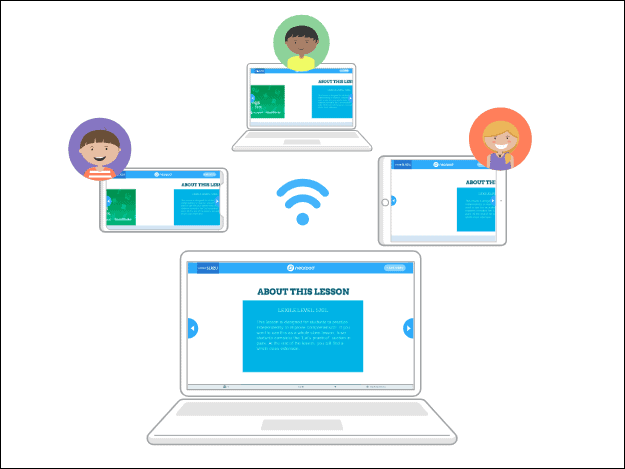 Self-paced lessons are perfect for assignments, homework, or extra practice work. Students can complete these assignments independently, and you get a complete insight into their performance and understanding with post-session reports.
As Nearpod is a formative assessment platform, post-session reports are available for both synchronized and self-paced lessons, and you can access them at any time. So you don't have to toil to compile the reports for your students manually. Nearpod does it for you. You can use these reports to analyze the students' performance and also the efficiency of your teaching materials.
All the lessons that you create or download are always accessible to you privately in your media library.
---
Nearpod for Students
For students, it's quite easy to access any lessons on the Nearpod. It doesn't even require them to go through the hassle of creating an account. All students need to do is go to nearpod.com on their browsers or open the app on their iOS/ Android device, and enter the pin/ code for the lesson provided by the teacher, and they will have access to the lesson. As simple as it can be.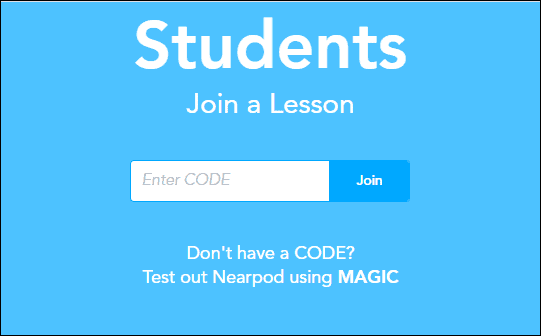 While joining the lesson, students have to provide their information, i.e., their name and additional information the teacher might require (like a serial number or class roll number) which is optional.
---
One of the best things about Nearpod is that you can integrate it with other platforms like Google Classroom, Canvas, Schoology, and others. You can also use Nearpod in your live classes on Zoom, Microsoft Teams, or any other app.
Teachers can use Nearpod to conduct all of their lessons as you can share codes for multiple lessons at a time that can be accessed for as many days as you want before they expire.
Even the entire schools can have Nearpod and set it up for all the teachers and students. It also has different types of accounts for different roles like administrator, instructional coach, library media specialist, etc. to make management for the school even smoother.