Zoom's virtual user conference Zoomtopia is underway right now. And the company is not letting the opportunity of its post-pandemic success slide. Zoom announced a lot of upcoming additions to its unified communications platform in a bid to stay ahead in the competition, chief among them being OnZoom and Zapps.
What is Zapps?
Zapps, although not the best name, is exactly what it sounds like. This portmanteau word reflects the functionality of the feature in totality. Zapps are Zoom apps that will be integrated directly into Zoom meetings. With this new feature, you'll be able to access the partner apps straight from your Zoom meeting client before, during, and after the meeting.
While previously, the Zoom marketplace brought Zoom integration into third-party apps for quicker access, Zapps is now turning the tables. The third-party apps will now be available as integrations in Zoom meetings instead. Or rather, too, as the previous integration of Zoom in said third-party apps will remain.
Zapps will allow you to use the apps that empower your meeting workflow with just a single click, increasing your productivity like never before. You can open a Zoom app or even discover and use a new one straight from the meeting toolbar.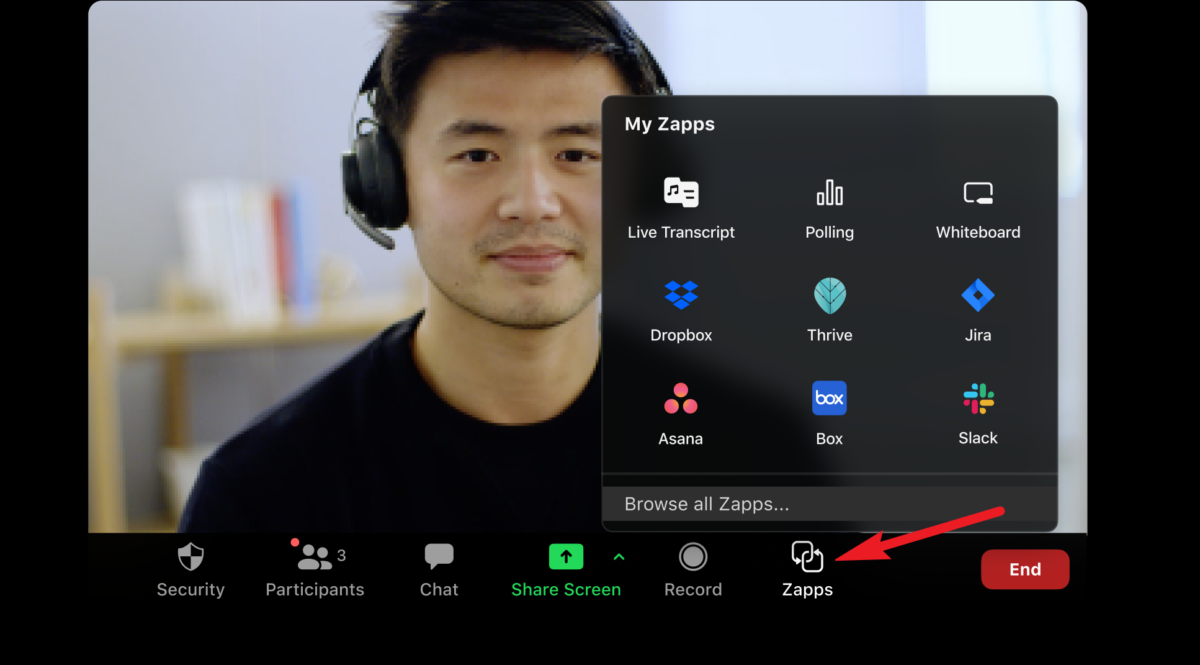 But the goal is to not just make accessing the apps easier without having to switch between several app windows. It's also to make collaboration with your team members a lot more effortless. You can quickly share the Zoom apps with your team for real-time collaboration or screen-share them.
Zapps will be launching with over 25 apps. The roster includes some of the most popular ones in the market for workplace collaboration and productivity, like Asana, Trello, Atlassian, Box, Wrike, Coursera, Dropbox, etc. to name a few.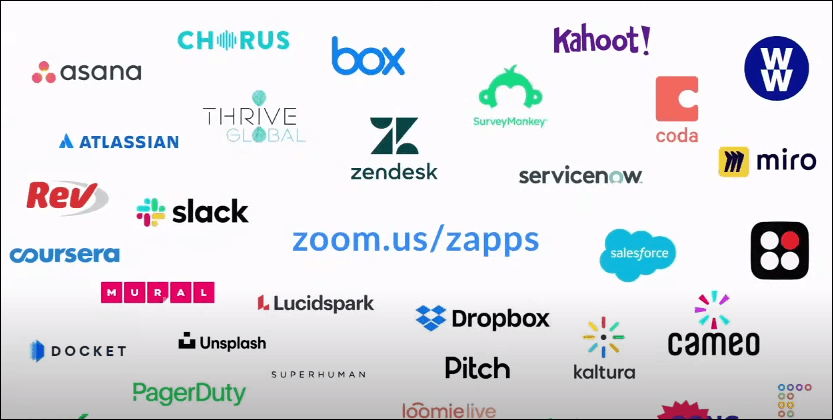 ---
Zapps is expected to launch by the end of year 2020, but there is no concrete information available at this time. All the partner apps will be available to the user at launch. More apps should also come as the company hopes that app developers will be embracing its new initiative. It even compared the move to Apple's App Store launch.