Background images play an extremely vital role, especially in the business world. Besides downloading and applying your favourites images as your desktop or phone wallpaper, these display images tend to evoke a certain feeling that resonates with either your brand or your thoughts. Thus, background images act as a crucial component to mould the perception of the reader/viewer.
Over the years, we've learnt and evolved in this front and nowadays, the concept of a 'Hero Image' has become a significant part of any website. Hero images help to visually surface the idea of your business, its trustability and credibility while further engaging your customers/readers at the same time.
Choosing and curating these hero and background images has become the need of the hour with more and more companies and startups moving online. Here are the six best Background and Hero Image generators of 2020 you could use to initiate a brand or even change and improve it.
Trianglify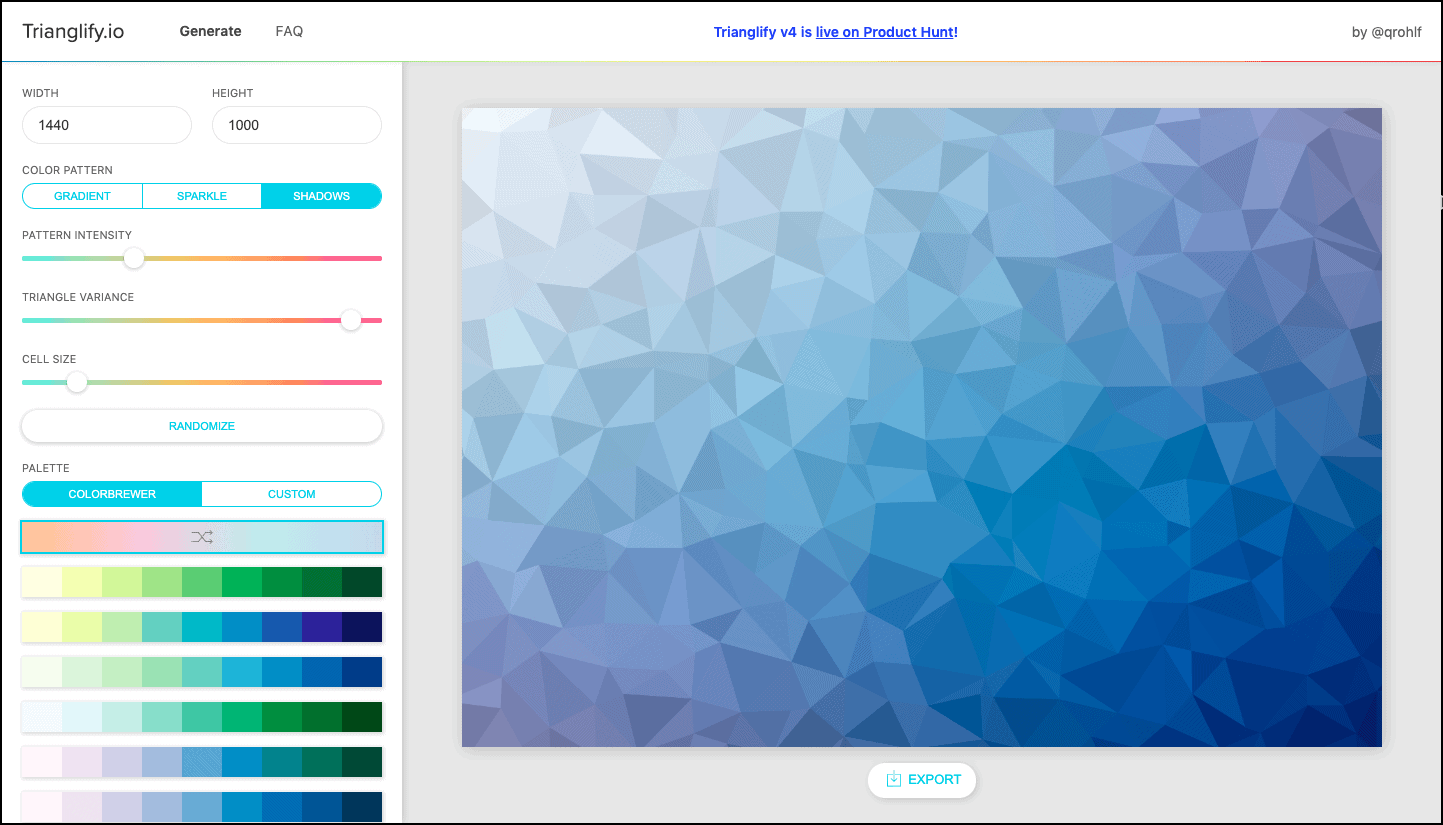 Created by Quinn Rohlf, Trianglify is a simple, triangle-patterned image generator. This website also offers quick-to-get random images that can work best for background images if not for hero images. There are also a couple of pre-curated palettes that can be used to create your own image, where the sizes, shapes and colours of the triangles can be customised. Users could also personalise the size of the image in the 'Width' and 'Height' section on the webpage. However, as the name suggests, this website only provides triangular images.
---
Background Generator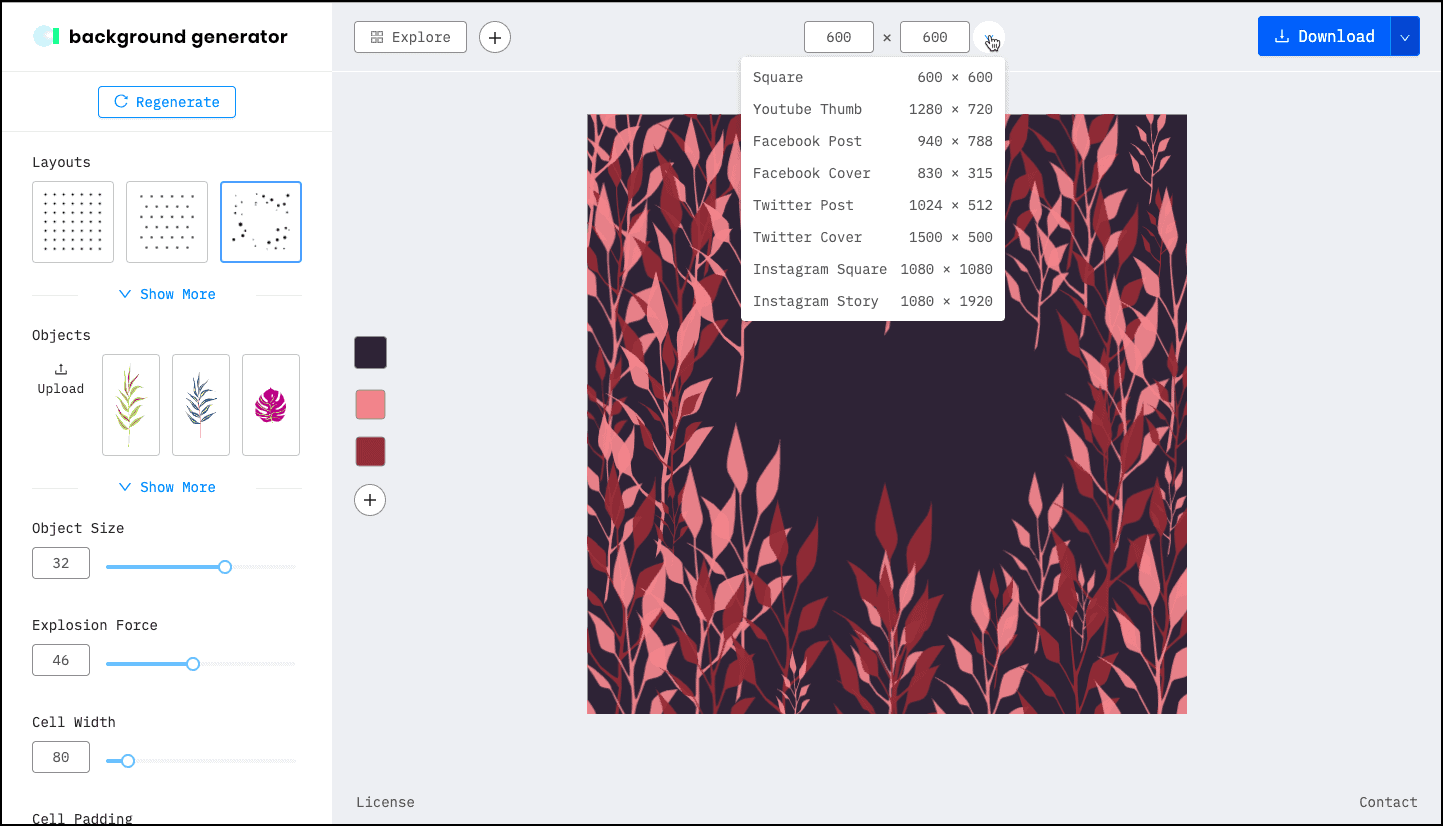 Background Generator is a cute bg and hero image generator. Here, you can choose the layout of the patterns, the size, shape, colour and the kind of elements that would go into a particular layout. You could also customise each item in the pattern, the distance between them, the size of the object and its padding percentage too. Also, images can use the blur and rotational effect too.
If you are too confused about the pattern, you could always randomise them, and the website would do it for you. Apart from giving you the creative space to create your own designs, Background Generator also has a gallery of downloadable pre-created images. This website provides customised dimensions depending on the end-platform of the image. You could further download your images as a PNG, JPEG or SVG file.
---
Cool Backgrounds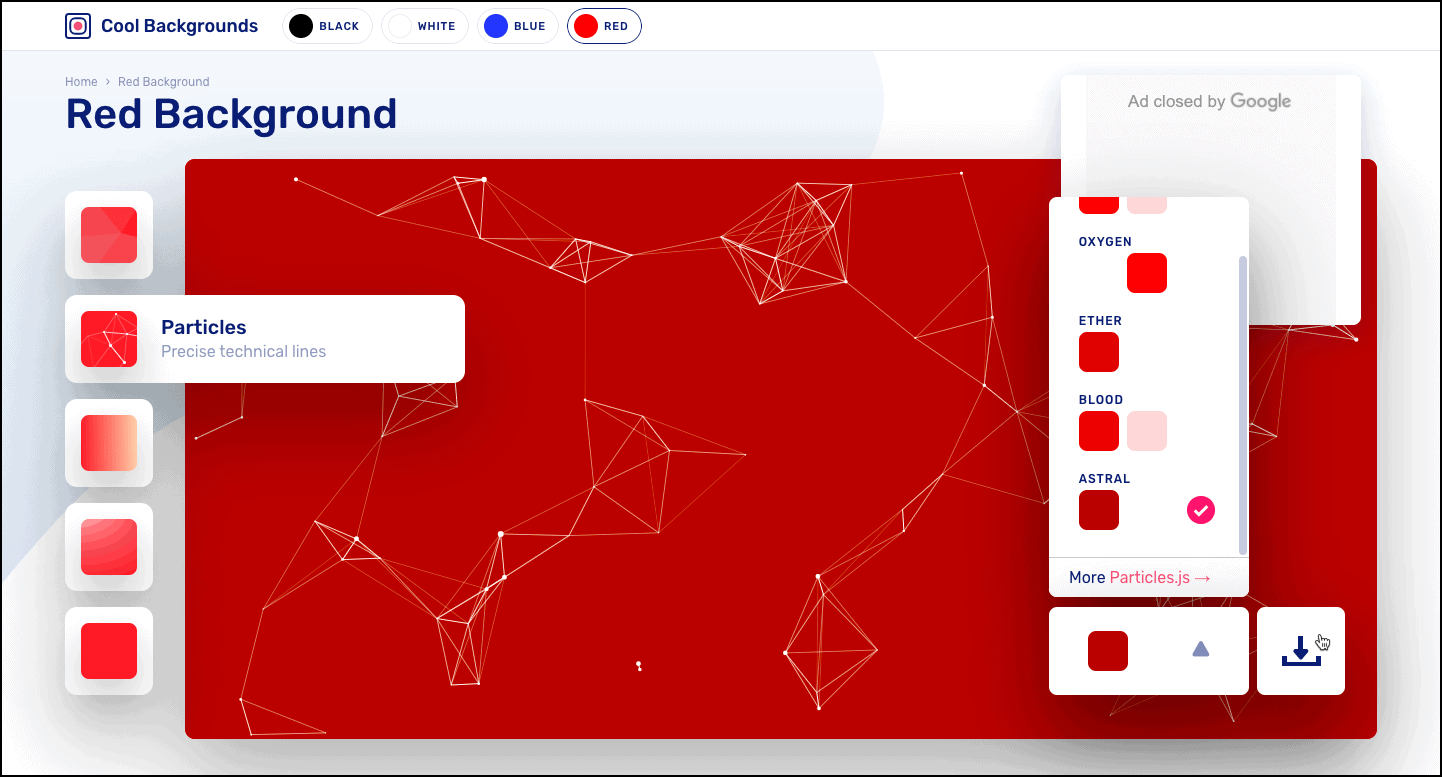 Cool Backgrounds offers an array of different background images under 5 main categories; triangular patterns, gradient colours, particular images with precise technical lines, gradient shapes with layered shapes and Unsplash, which is a merge of many colours. This website helps to generate images for both your system and your phone.
Cool Backgrounds also provide background images for social media banners as well. The website offers a handful of ready-to-use images that just need to be downloaded. Besides, Cool Backgrounds also offers readymade patterns, images, marketing and cultural significance of the colours for four background colours; black, white, red and grey. The pre-created images available on these colours are open to limited customisation and can even be downloaded too.
---
SVG Backgrounds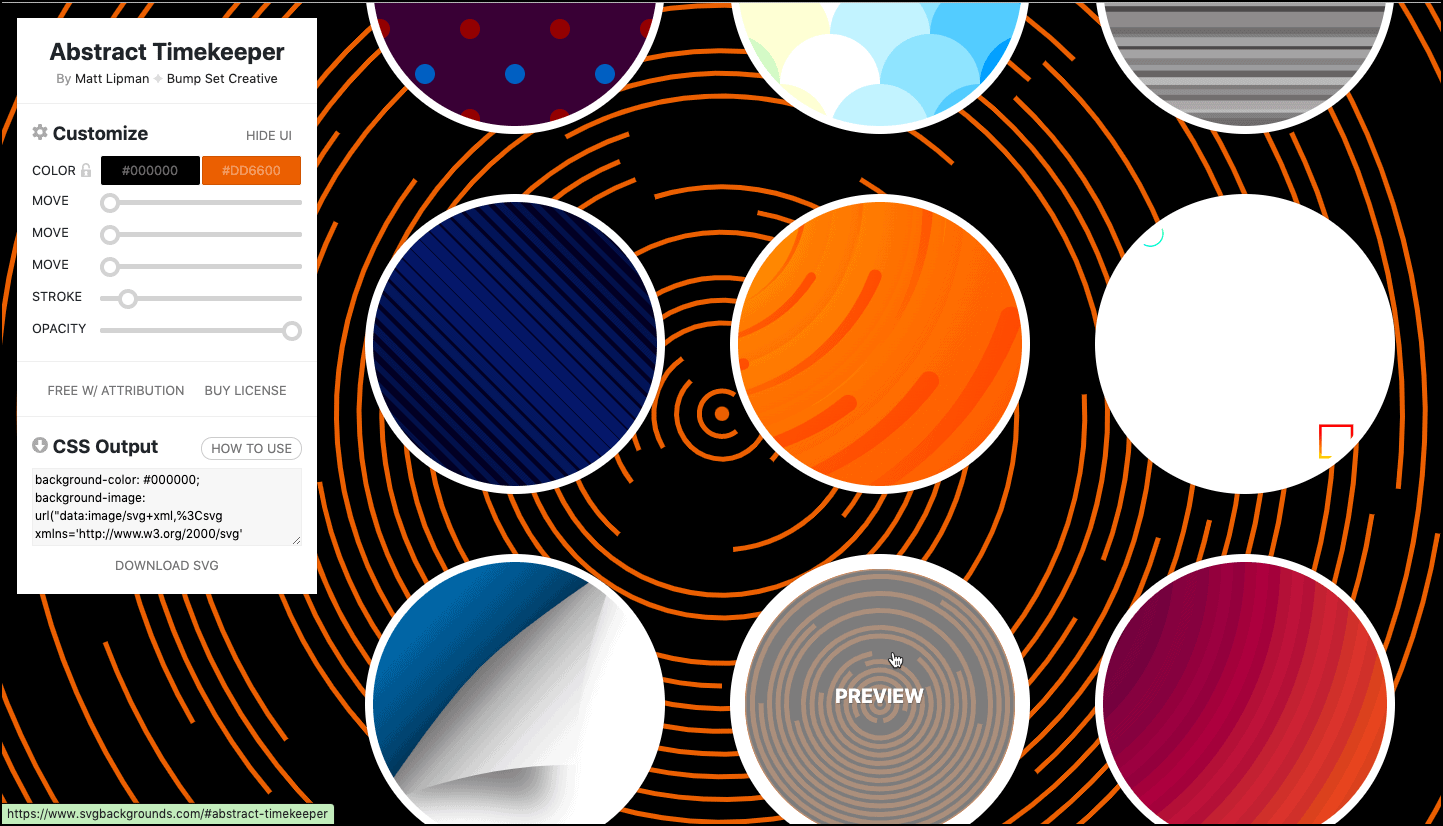 SVG Backgrounds offers over 48 on-the-go patterns on the website. These patterns can further be personalised in terms of colour, movement, stroke/line width and the opacity. After which, users can easily download their personally-curated background images. This website also has a subscription that opens to more options of premium bg images.
---
Patternizer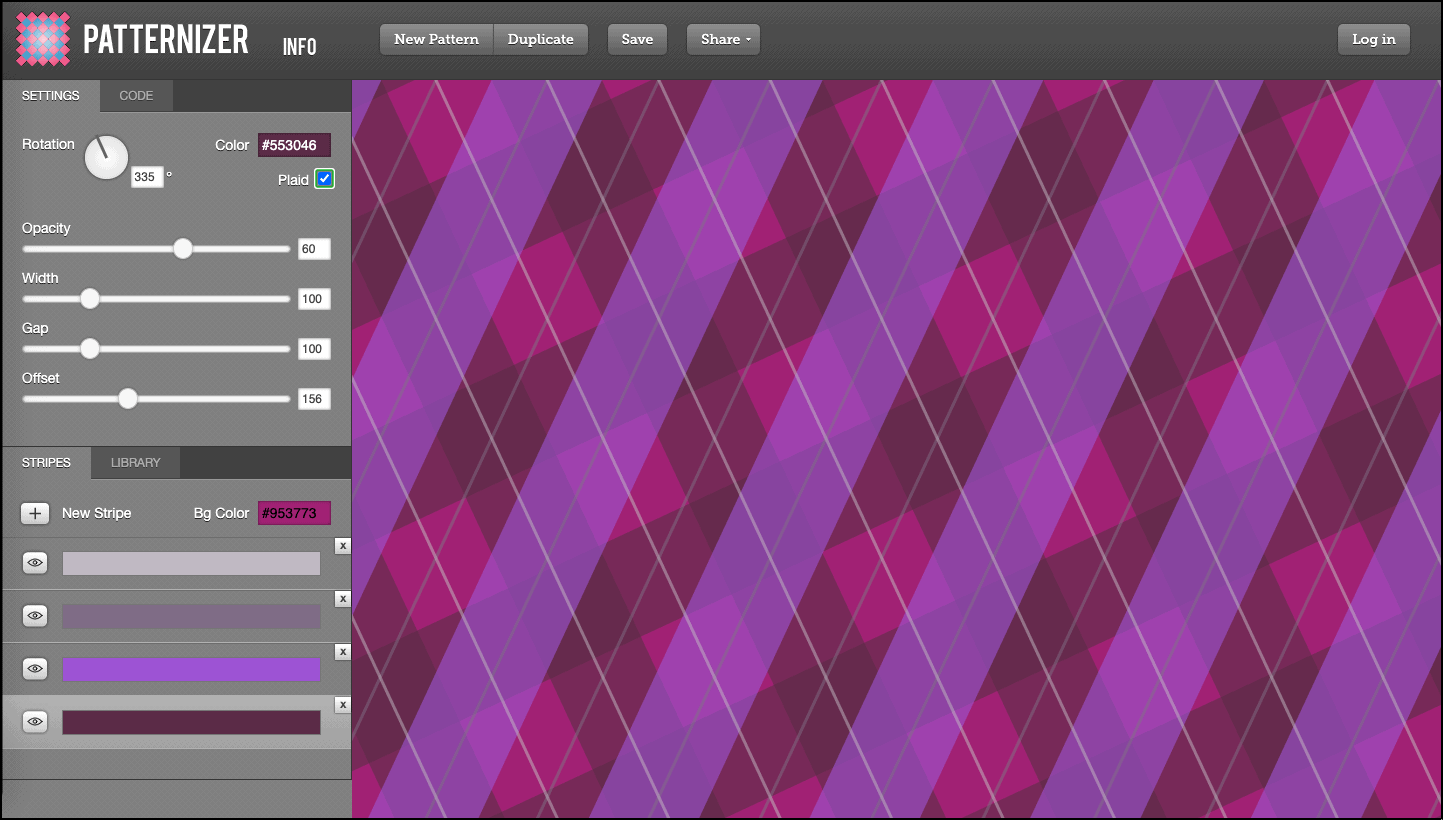 Patternizer is yet another amazing pattern-generating website, where you could customise patterns and download them. This background/hero image generator offers pre-determined colour combinations and patterns such as cheques, argyle and plaid designs. You could, in turn, change the opacity, width, image offset and the gap between the lines. Users could also rotate the image pattern to fit their idea of the image. You could sign up into the Patternizer website too!
---
DotsBot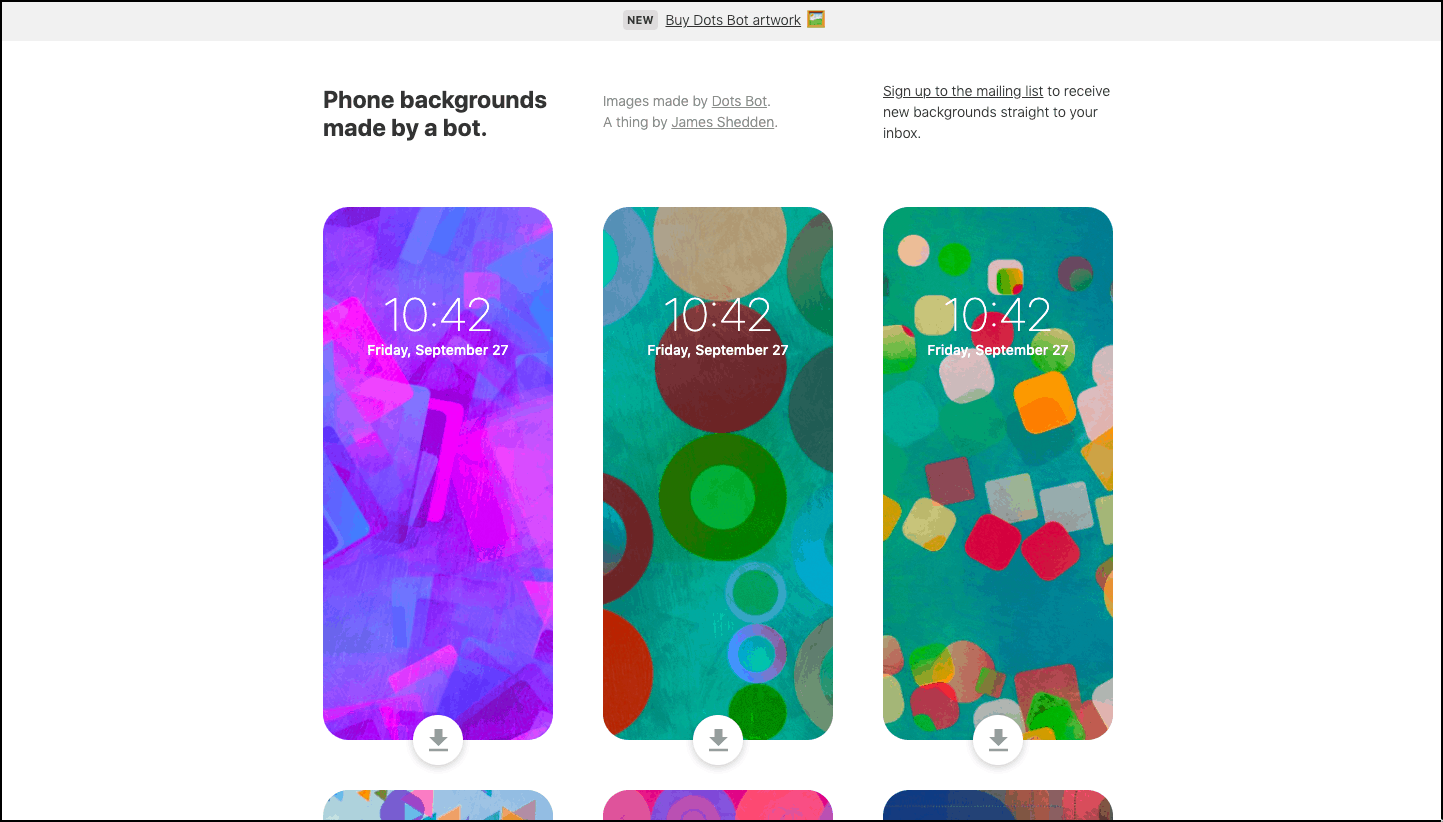 DotsBot is an exclusive collection of background images generated by a bot for your phone. It offers a wide collection of select colours and patterns. You could save these images on your phone and further use them as the wallpaper. This website also has a small link leading to the artist's collection of dots and patterns for sale. Thus, you could use DotsBot to even buy a couple of abstract frames for your home, bags and other accessories too.
---
Add some colour and character to your website, computer or phones with this incredible background and hero image generators. And remember, you could also enforce your own creativity with each of these incredible websites! (except DotsBot).