Microsoft Outlook is an essential part of many user's daily routine. Any problems with the app and their day comes to a halt. It is not just for email. Users use the app to manage their whole days and any bump in the road leads to the disruption of the whole day. Like dominoes falling down!
And still, Microsoft Outlook is far from perfect. Many users, quite possibly you too, have had Outlook crashing on them. It'll either close just as soon as you open it or sometimes when you're in the middle of something – writing an important email, scheduling important meetings – and it crashes and it feels nothing short of a betrayal. All that work – gone, without a trace. Almost makes you want to throw something at your system. It's a miracle you haven't!
To save your system in the future, here's what you can do to fix the problem.
Diagnose the Problem using Safe Mode
Outlook offers a lot of add-ins to enhance user experience. And these add-ins could be the cause of all your troubles. So, to see whether it's the add-ins stirring up trouble or not, you need to run Outlook in safe mode. Safe Mode lets Outlook detect any issues that might have occurred with add-ins or registry settings during the last session and leads you to the root cause of the problem.
To open Outlook in Safe Mode to run it without the add-ins, press the Windows logo key + r to open the Run program.
Type outlook.exe /safe exactly like this, with a space, and press the Enter key.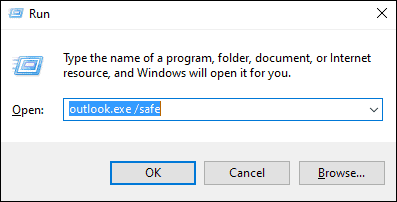 A 'Choose Profile' dialog box will open. Click on 'OK' and run it with the default setting.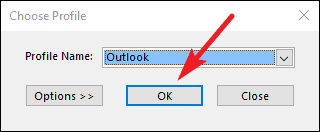 If Outlook opens in Safe Mode, then the problem is with the add-ins. Remove all the add-ins and try adding them one by one to see which Add-in was causing the problem. To disable an Add-in, open the 'File' option from the menu bar. Then, go to 'Options' and click on Add-ins. And disable all the add-ins.
---
Create a New Outlook Profile
If the problem was not an Add-in, it could be your Outlook profile. Your Outlook profile contains all your account settings, and sometimes it can get corrupted. Creating a new profile helps you determine if the problem was a corrupted profile, and solves that problem in one go too; if the new profile works, you can use Outlook with it.
You can add a new Profile either from Outlook or from the Control Panel. Since the problem is Outlook closing automatically, it's better to go with the latter.
Open the Control Panel, and click on the 'User Accounts' option.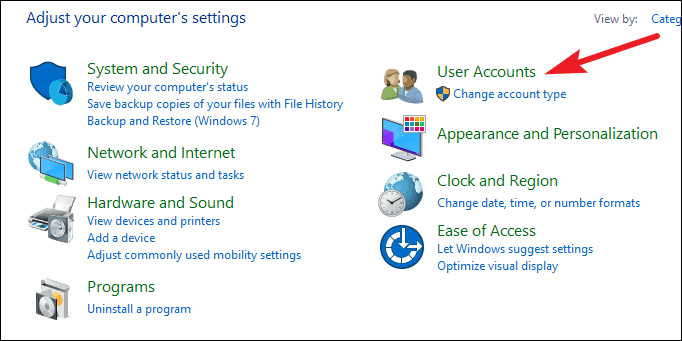 Then, click on the 'Mail' option.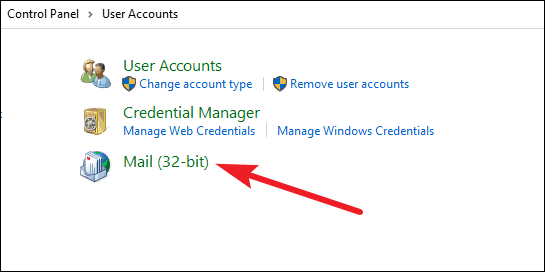 A dialog box will appear. Click on the 'Show Profiles' button.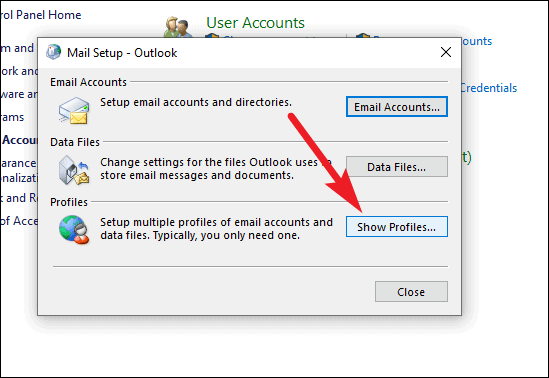 In the dialog box for Outlook Profiles, click on the 'Add..' button.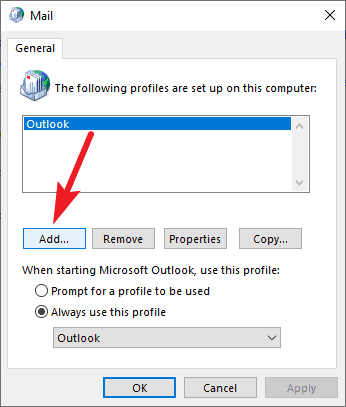 Enter the name for the new profile and click 'OK'.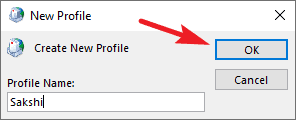 An account setup dialog box will open. Enter your email address and password (if asked) and click 'Next'. Follow any instructions on the Account Setup Wizard until everything is set up and finally, click 'Finish'.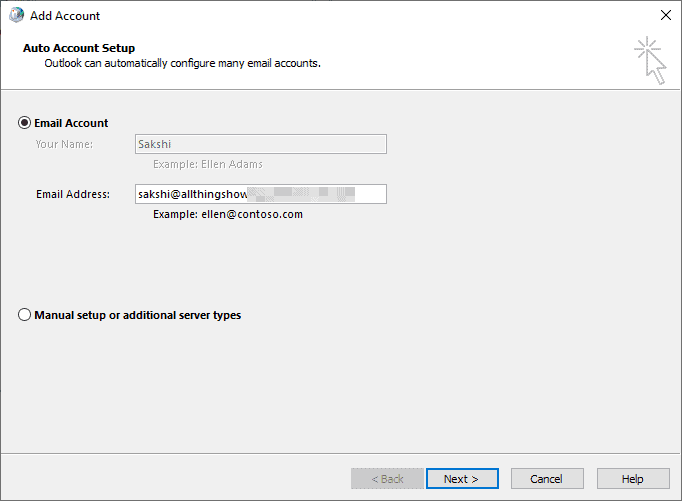 The new profile will appear in the 'General' tab of the Mail dialog box. Now, on the dialog box, you'll see that under 'When starting Microsoft Outlook, use this Profile', the option 'Always use this profile' will be selected by default. Change it to 'Prompt for a profile to be used' and click 'OK'.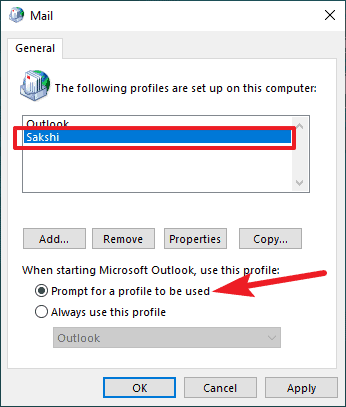 Now, when you start Outlook, it will ask you to choose a profile. Choose the new profile and see if Outlook starts working properly again.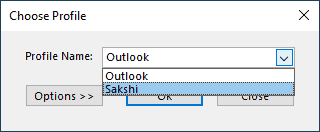 ---
Try Repairing Office via Control Panel
Outlook stores not only your email, but so much other stuff like information about meetings, events, contacts, and tasks in files. Sometimes a file could become corrupted, and that could be causing all this trouble. You can try to repair Outlook to solve this issue. For that, you have to repair Microsoft Office from Control Panel.
Note: This will repair the entire Office suite even if you want to repair only Outlook. You could try to find the standalone app for Outlook in the list while repairing, but chances are you will have to repair the entire suite to fix Outlook.
To repair Office in Windows 10, right-click on the 'Start' button on the lower-left corner of your computer, and select 'Apps and Features' from the context menu.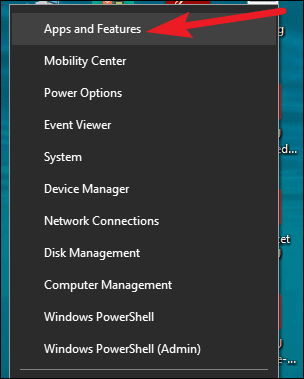 Apps and Features settings will open. Find Outlook in the list. If you can't find it, go to Microsoft Office instead and click on it. A couple of options will expand underneath it. Click on 'Modify'.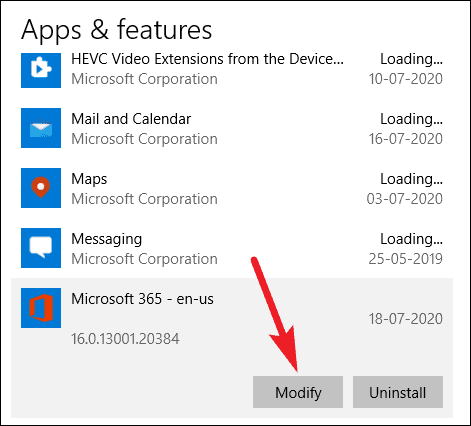 A 'User Account Control' dialog box will appear asking whether you want to allow the app to make changes to your computer. Click on the 'Yes' button.
Now, depending on whether your Office is Click-to-run or MSI-based install, the next step would vary for you.
If your Office is Click-to-run, a window asking 'How would you like to repair your Office programs' will appear. By default, the option selected will be 'Quick Repair'. Click on the radio button for 'Online Repair' to select it instead and then click on the 'Repair' button.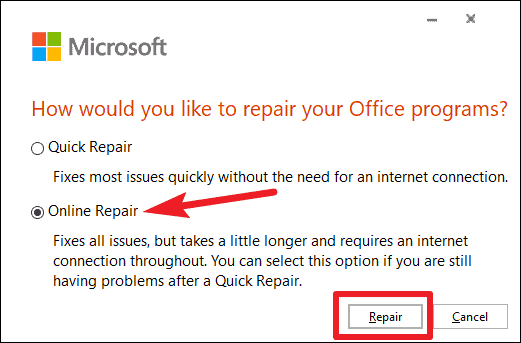 For MSI-based Office, select 'Repair' in the 'Change your Installation' option and click on 'Continue'.
Follow the instructions that appear on your screen to complete the repair process. You might also have to restart your computer once the repair is complete.
Try and open Outlook now. If there was a problem with one of the files in Outlook, this should repair it.
---
Use a Third-Party Application
There is also a chance that Outlook is continuously crashing due to high corruption of PST files. In such a case, manual repair options don't always work. So, you can try a third-party application like SysTools Outlook Recovery Tool to repair and recover your Outlook. Before using any third-party application, do your research about it.
---
Reset the Navigation Pane
If none of the options above worked for you, you could try one last 'Hail Mary' and reset your navigation pane. The navigation pane is the panel on the left in Outlook that has your folder lists, the icons to move between Mail, Calendar, People, and Tasks. Any customizations to the navigation panel can also cause problems with Outlook sometimes and resetting it will undo all customizations.
Open the 'Run' box by using the 'Windows key + r' shortcut and type or copy/ paste the outlook.exe /resetnavpane command and click OK. Check whether Outlook started behaving.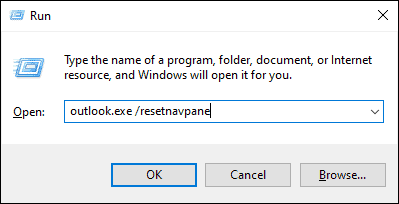 ---
An ill-functioning Outlook can cause many problems and disrupt your professional as well as personal life. Fortunately, there are a number of fixes you can try to solve the problem. But if nothing works for you, you will have to contact Microsoft support and ask for their assistance to help solve the issue.