Zoom is one of the most popular video conferencing apps in the market right now. Individuals and organizations alike are Zoom-ing to meet their collaboration needs. Users can host meetings for work-from-home sessions, online classes, or even with friends and family to connect socially with them. Whether you want to host video meetings or communicate over messages, Zoom makes it very easy to do so.
Although you can add anyone to a video meeting, to chat with them, they should be one of your contacts on Zoom. Having the person as a contact also doesn't hurt from the perspective of having video meetings, as you can meet comparatively quickly with contacts at any time.
If you are using an organization account on Zoom, then all the internal users of the same organization are by default added as your contacts. But you can also add external users just as easily to your Zoom account to interact with them.
How to Add an External Contact
Open the Zoom desktop client and sign in to your account. Then, go to the 'Contacts' tab.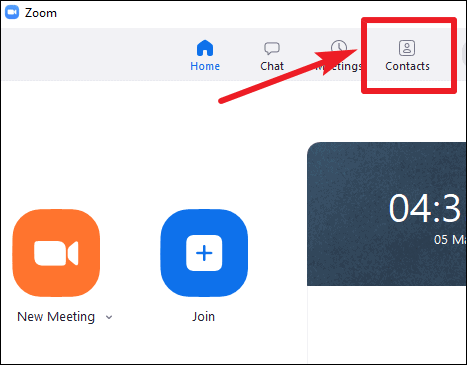 Click on the '+' icon on the left panel of the screen, and select 'Add Contact' from the menu that pops-up.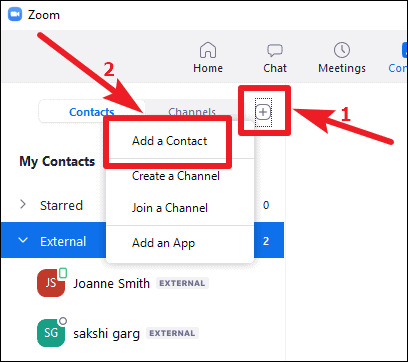 Enter the email address of the person you wish to add and click on the 'Add contact' button.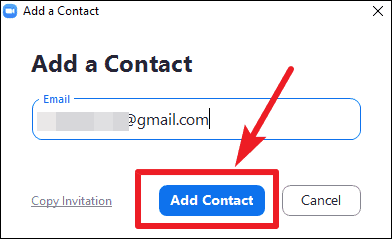 Zoom will send an invitation to connect you to the person whose email address you entered and the confirmation message will appear on your screen.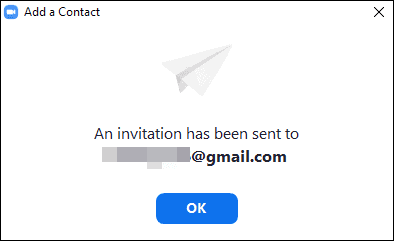 If the person whose email address you entered does not have a Zoom account, an email with an invitation link will be sent instead. If the person chooses to create an account with your invitation link, that means they have accepted your invite and would automatically be added as your contact.
You can add only one email address at a time. To add more people, repeat the same instructions.
---
How to Accept Contact Requests to Chat on Zoom
People external to your organization can also send you requests to connect with them. To add them as your Zoom contacts, you would have to accept their invitation to connect.
Open the Zoom desktop client, and go to the 'Chat' tab.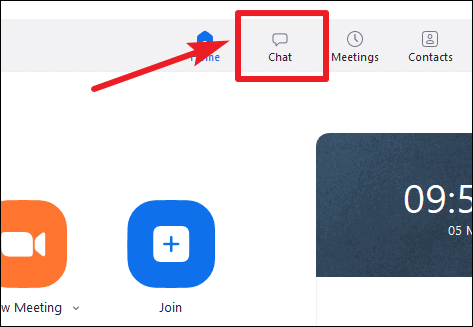 Then, click on 'Contact Requests' on the navigation panel on the left.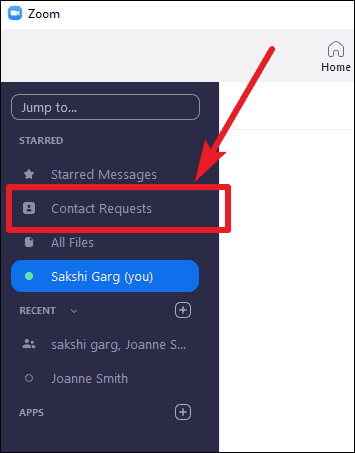 Any requests you have received will be listed there along with all the requests you have sent. Click on the 'Accept' button underneath the request to approve it. The contact will appear under your External contacts and you will appear in theirs. You can now easily chat and meet with these contacts.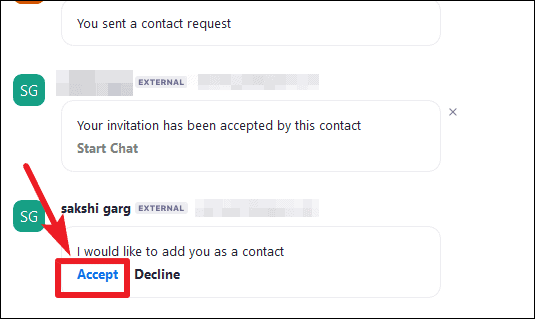 ---
Adding people as contacts on Zoom allows you to seamlessly connect with them. You can chat and meet with people who are your contacts pretty quickly on Zoom. To add people as your contacts, you need their email address. And other users can use your email address to invite you to connect with them. Accepting their request would add them as your contacts.