The notification center is the sidebar of updates pertaining to various apps that slides out on your Mac. This widget compilation of all the things you'd like to have immediate tabs on can be customized according to individual preferences. Here's how.
Open your 'Notification Center' either by sliding it out with two fingers or by pulling down the top menu bar and clicking on the date and time section on the extreme top right corner (it depends on your Mac settings).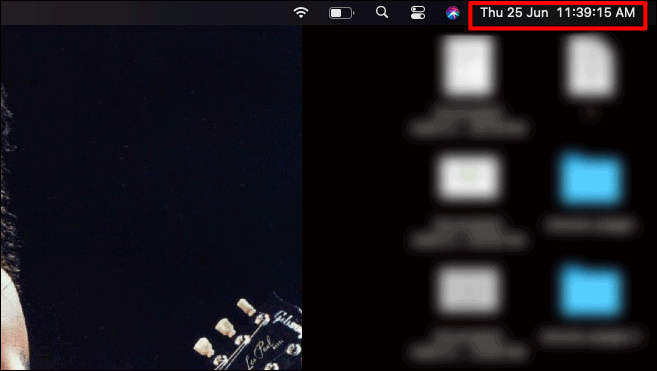 In the notification panel that slides in, click on 'Edit Widgets'.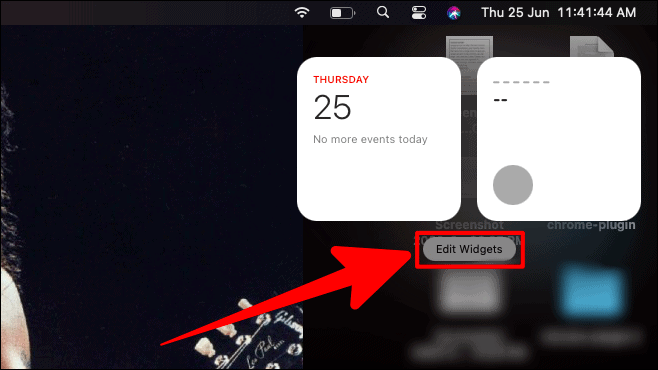 Next, there would be an entire section of widget options that you could add to your notification center. You could either scroll through the widgets and choose anything you like, or you could straightaway choose any widget from the left side. You can even search for any widget on the list, in the search bar.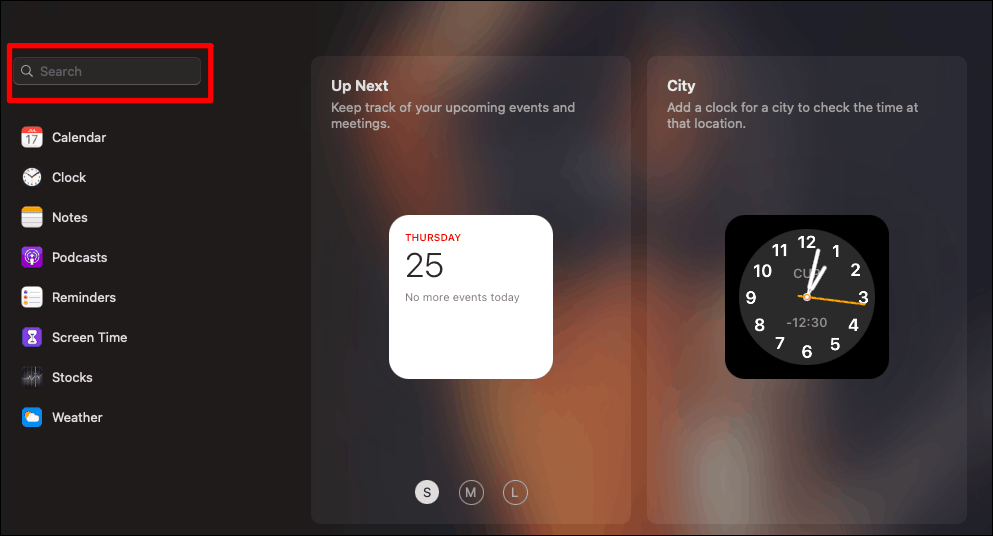 Big Sur has brought in added features for widget sizes. When you click on any widget, it opens with options for three different sizes; Small, Medium, and Large.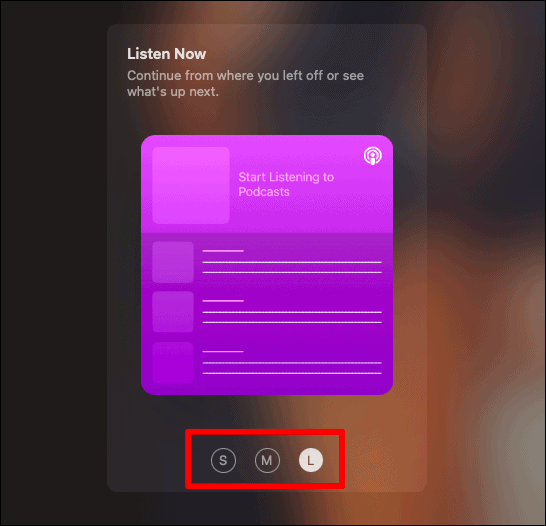 The small is a basic view of the widget, the medium option is a little advanced and the large view is a comprehensive yet compact view of the widget and its elements. These widgets would be added to the notification center in the size you choose.
There are two ways to add widgets to the notification center.
You can hover your cursor over the widget and click on the '+' button on the top left corner of the widget. This would instantly add the widget to the notification center panel. Then select 'Done' on the right side once you've added the necessary widgets.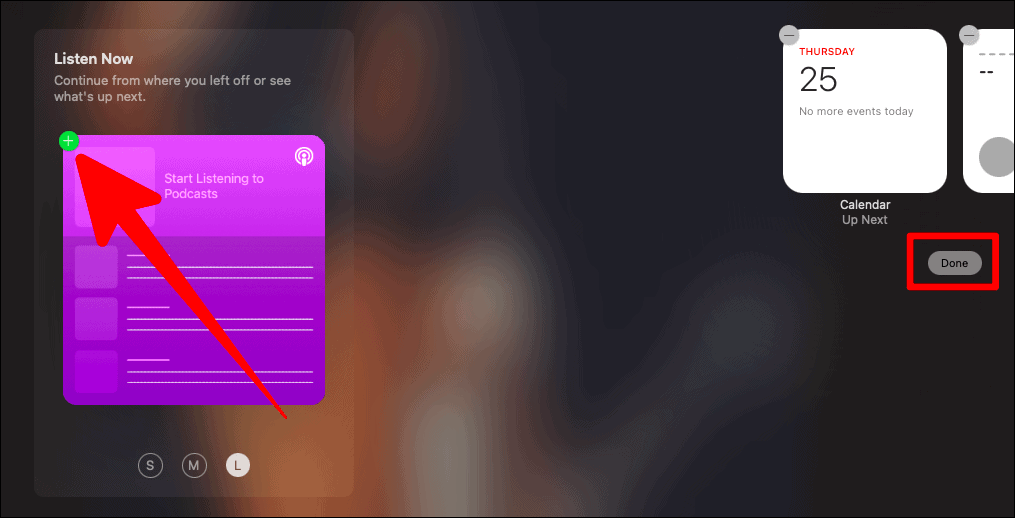 Or you can also drag the widget to the right side and then click on 'Done'.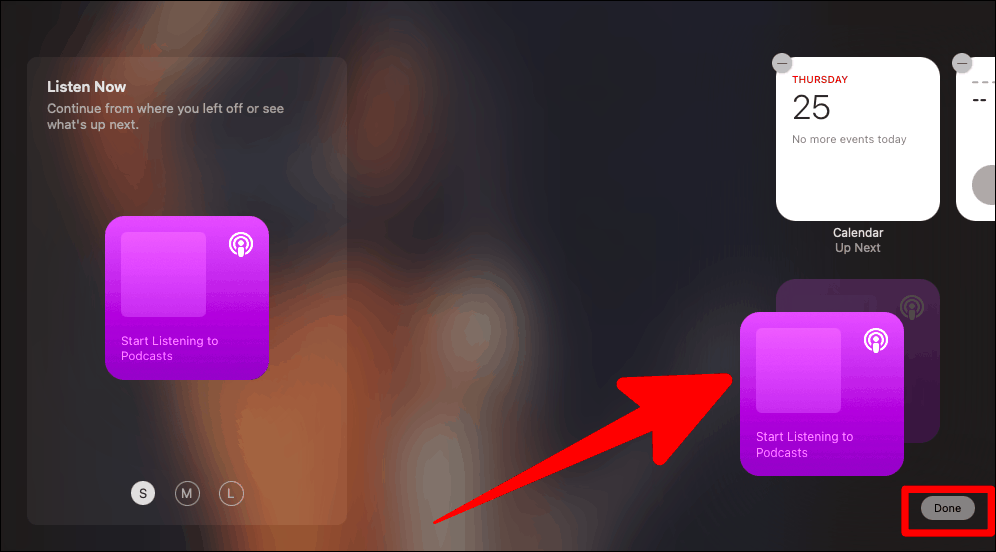 ---
Removing any widget from the notification center is quite simple too. Open the Notification Center and click on the 'Edit Widgets' button.
Then click on the '-' (minus) button on the top left corner of the widget. After that, click on 'Done' at the bottom of the widget section.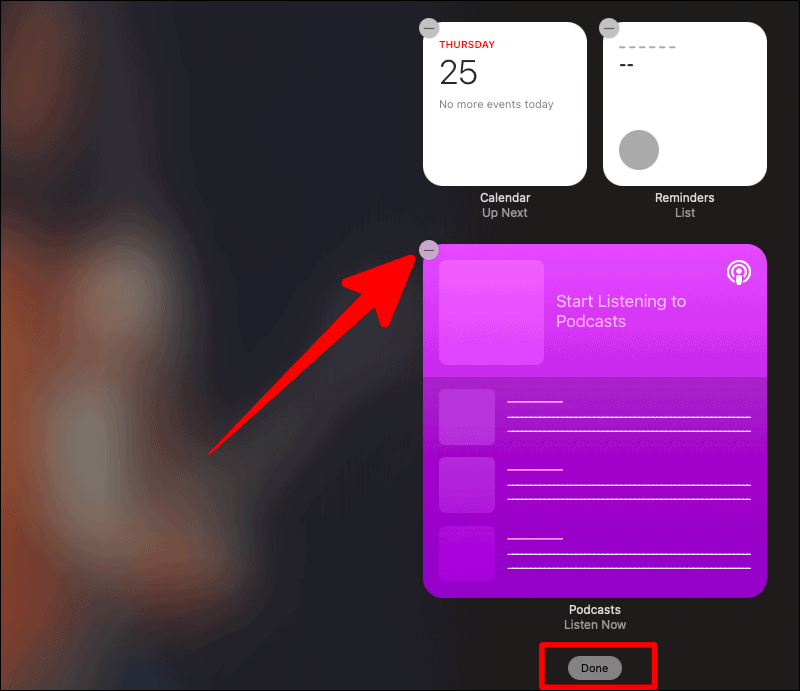 Widgets come in handy when you want immediate updates from certain applications. These simple steps can help you easily access instant updates from your favorite apps!