How to Ask for Ammo in Apex Legends with a Ping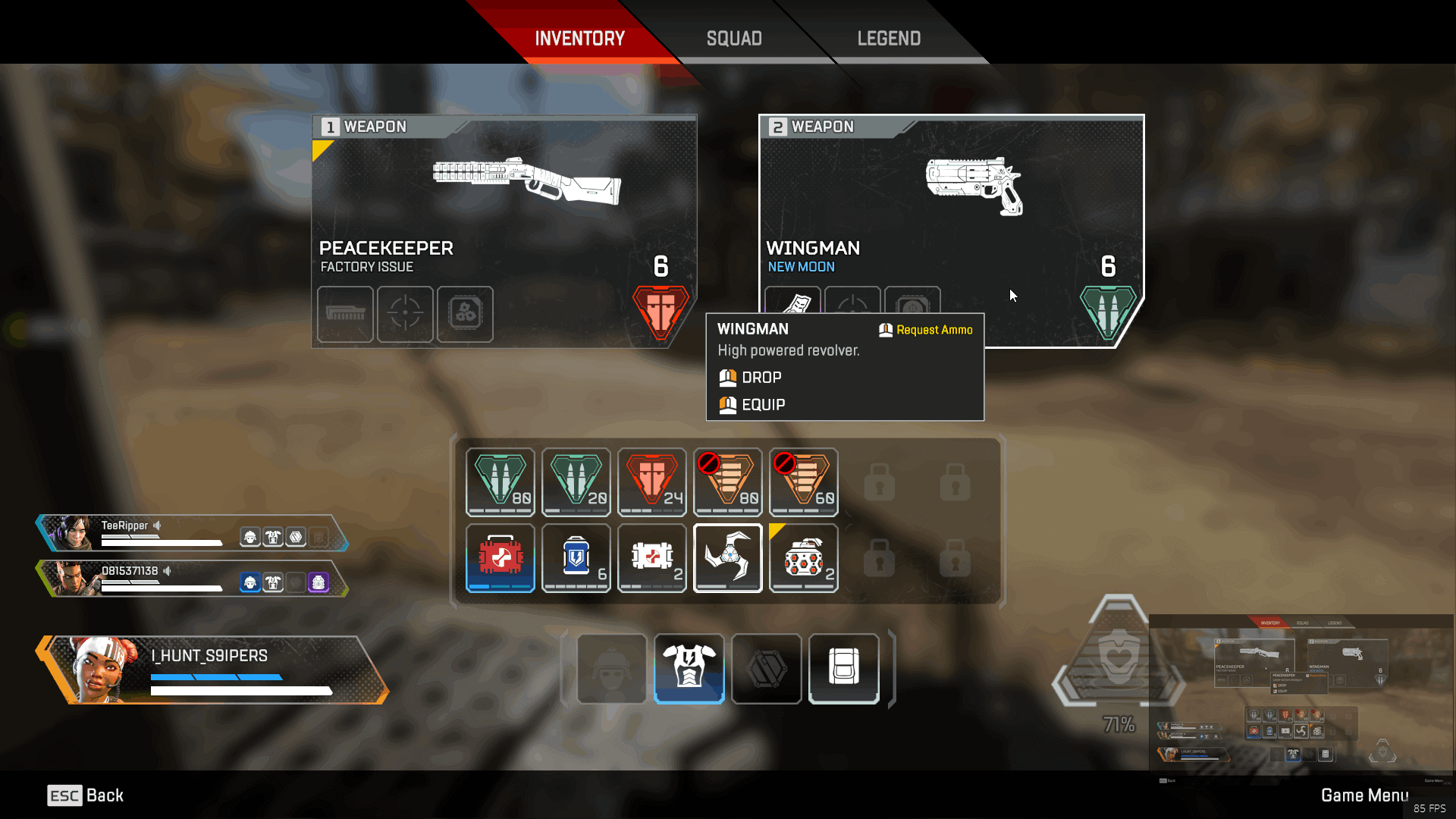 The amazing ping system in Apex Legends lets you ask for inventory items from your teammates without using a mic or typing a message. If you want ammo for any weapon in your possession, you can ask for it with a simple ping on the weapon from your inventory.
When you ping a gun from the inventory, your player will ask your teamates for the type of bullets the gun uses. For example, if you ping on a Peacekeeper, your player call out to the team "I need shotgun ammo."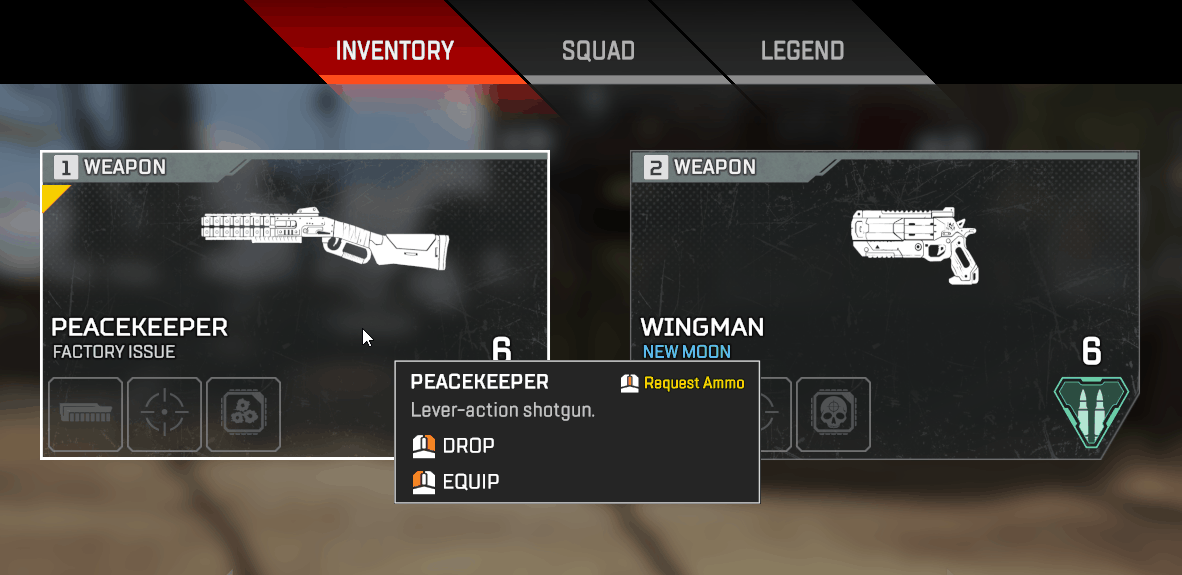 How to request ammo in Apex Legends on PC
Press Tab key to open your inventory.
Hover your mouse over the weapon for which you want to ask for ammo.
Click the scroll wheel button to request ammo for the weapon.
Xbox One and PS4 users can open the inventory by pressing the Menu (on Xbox) or Options (on PS4) button on the controller, and then make a ping on the gun you want to request ammo for.