Zoom has now quickly got into the forefront of apps that are being used increasingly to assist people not only to work remotely but also to call their friends and family in these hard times.
Working from home can be challenging in many ways. But Zoom meetings make one thing effortlessly simple — recording a meeting. Zoom lets you record meetings so you can see and listen to everything discussed in a meeting again when needed.
You can configure Zoom to automatically record your meetings as well. Zoom offers both local recording and cloud recording (on Zoom's servers). Local recording is available for free on the Zoom basic plan via their Desktop app, while the cloud recording feature is available on premium plans only.
To enable automatic recording, first, go to zoom.us and sign-in with your Zoom account. Then, click on the 'Settings' option from the panel on the left, and select the 'Recording' tab from the settings screen.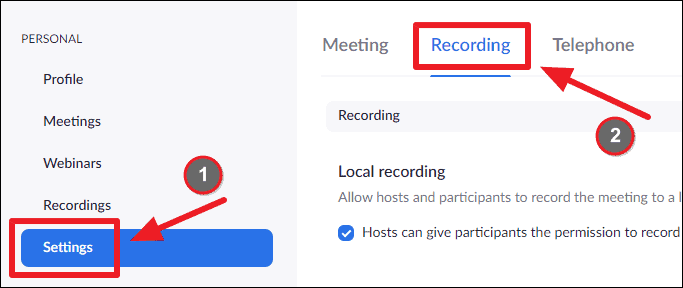 Make sure the 'Local recording' feature is enabled on your account. And turn on the toggle switch for 'Automatic recording' to record Zoom meetings automatically on your computer when you're using the desktop client of the service.
Now when you host or join a meeting from the Zoom desktop app, it'll automatically start recording your meetings. To see where Zoom is storing recordings of your meetings, go to 'Settings' in the Zoom app.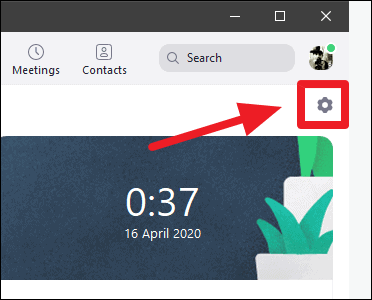 Select the 'Recording' option from the panel on the left in Zoom settings.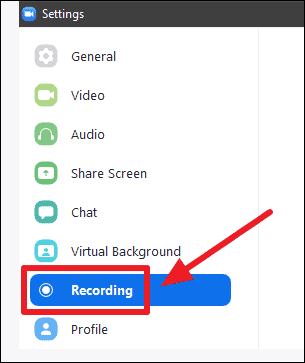 Under the 'Local Recording' label, click 'Open' button next to the 'Location:' address of the Zoom meeting recordings to open the folder where recordings are being saved. You can also change the location using the 'Change' button.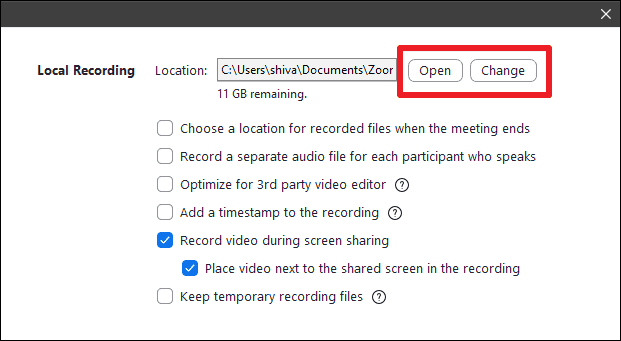 If you don't see the 'Local recording' option in the Zoom desktop app, then make sure you have version 4.0 and above of the Zoom app installed on your computer.