Spotify is available in a couple of languages apart from English. Though the list is limited (just about 25 languages), you can still make the switch if your language is in it. All languages are displayed in their native scripts with a bracketed English translation.
The option to change Spotify's language without having to change the system's language is available only on the desktop application. Both mobile devices and the web requires changing the language of the entire device/browser to use Spotify in that particular language. Hence, this guide is only for your Windows desktop.
First, launch Spotify and tap your username at the top right corner of the screen. Then, select 'Settings' from the drop-down menu.
Click the language bar which says 'English' next to the 'Language' option on the 'Settings' window. English will be the default language of the application unless changed, and hence you will see this language more than any other.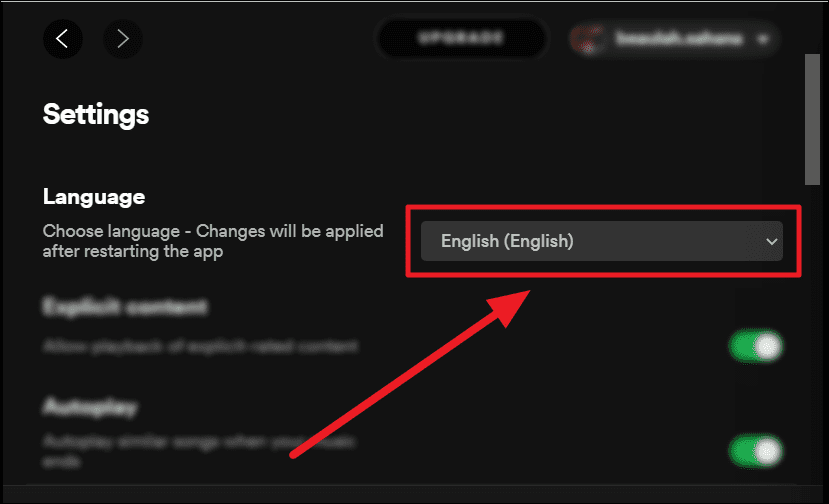 Now scroll through the list of languages to find your language. Tap to select your language.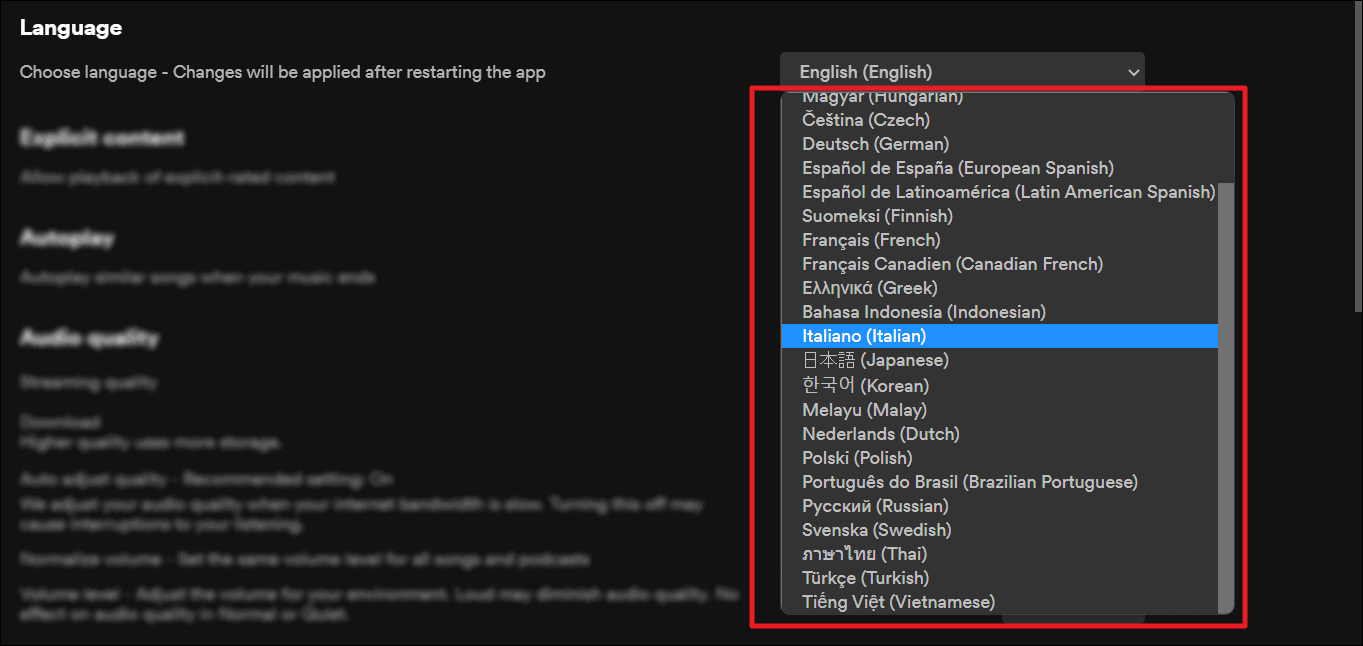 You will need to restart Spotify to implement the language change. Once you select your language from the list, you'll see a 'Restart App' button below the 'Language' option. Tap this button and Spotify will restart on its own.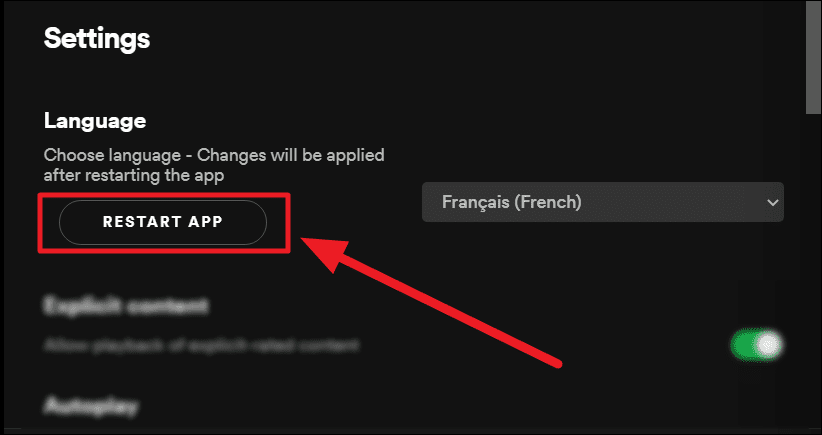 Once restarted, Spotify will function in the language of your choice. However, all content previously created by you in English will remain the same and the rest of the content will be in the newly chosen language.