The Windows Activation Key or Product key is a combination of letters and numbers which helps to verify the authenticity of a Windows license. The purpose of a Windows product key is to reinforce that the OS isn't being used in more than one computer as stated in Microsoft's terms and conditions. The OS asks for a product key each time you perform a fresh installation of Windows.
You get a Windows Product key when you purchase the software from verified sources like Microsoft's own website or any retailer. When you activate your Windows using the Product key, it also gets saved locally on your computer. If for some reason you have lost your original key, do not worry. This guide will show you how easily you can find your Windows 11 product key using quick and simple methods.
As the product key is not meant to be shared, there isn't an obvious place to find it. But with the Command Prompt or the Windows PowerShell, it can be found very easily.
How to Find Windows 11 Product Key Using the Command Prompt
First, type 'CMD' or 'Command Prompt' in Start Menu search and select it from the search results.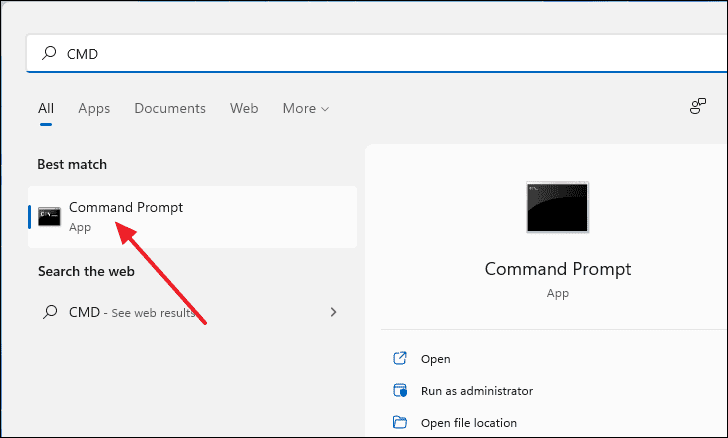 On the Command Prompt window, copy & paste the following text inside the command line and then press Enter.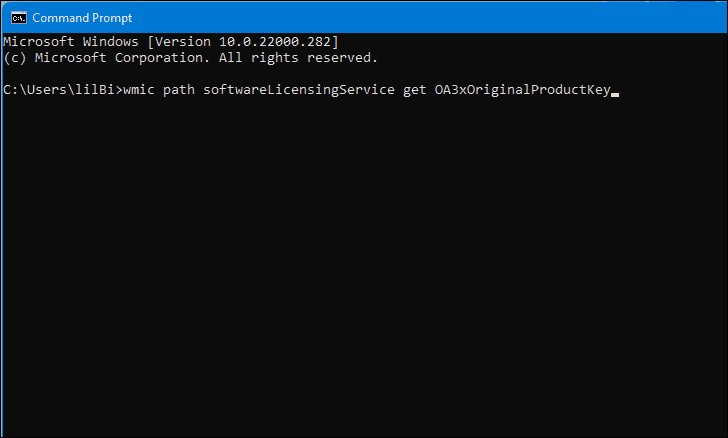 Once you hit enter, your product key will appear in the command line below. Remember to write it down somewhere safe.
Note: This method will only work if you have activated Windows using a product key. If you used a digital license to activate Windows, it will not appear here.
---
Find Windows 11 Product Key Via the Registry Editor
Windows Registry contains important system files and folders. Thus it is obvious that the Product key can be easily found here. First, search for 'Registry Editor' in the Start Menu search and select it from the search results.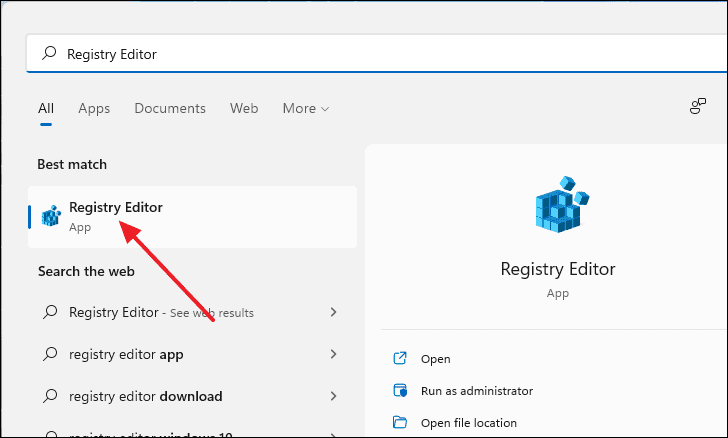 After the Registry Editor window opens up, copy & paste the following address inside the address bar and press Enter. It will take you to the directory where the product key is saved.
Computer\HKEY_LOCAL_MACHINE\SOFTWARE\Microsoft\Windows NT\CurrentVersion\SoftwareProtectionPlatform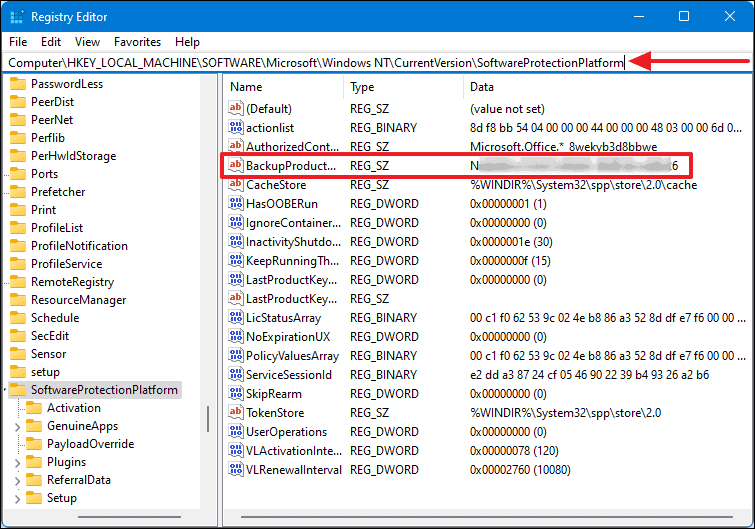 Once you are on this directory, look for 'BackupProductKeyDefault' under the Name section. You will find your product key listed in the same row under the Data section.
---
Recover Product Key Using Windows PowerShell
You can use Windows PowerShell to recover your lost Windows Product key. To start, type 'PowerShell' in the Start menu search, right-click on it and select 'Run as administrator'.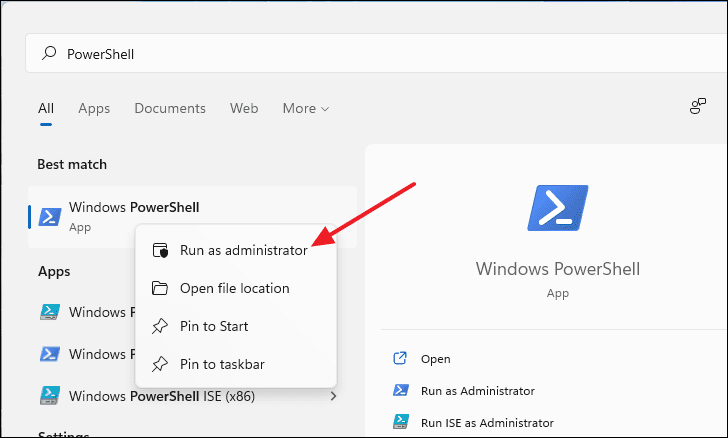 On the PowerShell Window, copy & paste the following command line and press Enter. After that, it will show your product key in the following command line.
powershell "(Get-WmiObject -query 'select * from SoftwareLicensingService').OA3xOriginalProductKey"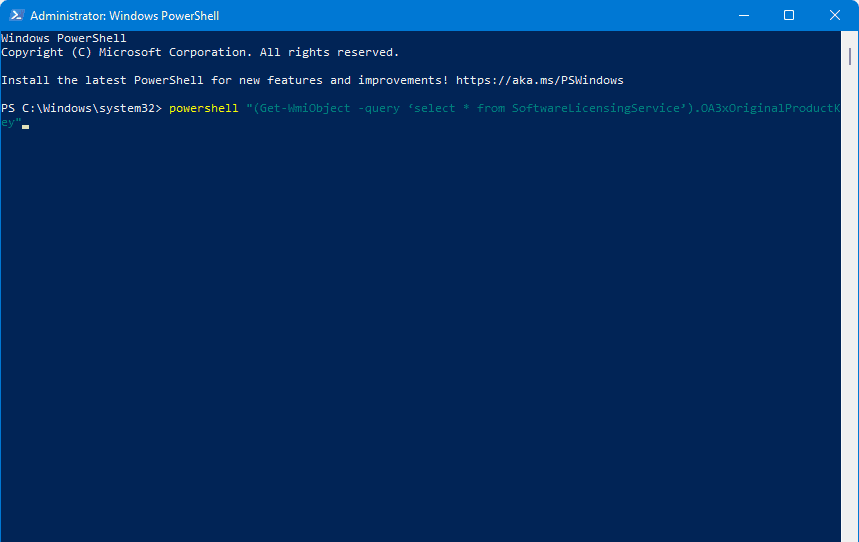 Note: Similar to the Command Prompt method, this method also works only if you have activated Windows using a product key instead of a digital license key.
---
Use Third-party Software to Find Windows 11 Product key
If you do not wish to go through the process of manually finding your Windows 11 product key, you can simply use third-party applications. There are numerous applications that you can install which will automatically recover the Product Key for you.
ShowKeyPlus and Windows 10 OEM Product Key tool are two third-party software that you can use easily to find your Windows 11 Product key. The process is also very easy. Just download the installer from the website and run the application.
---
These are the methods you can use to find your Windows 11 Product Key.