Not everyone likes to keep their video on at all times in meetings. And the beauty of a virtual meeting is that you can turn off your video. At times like these, your name in the meeting becomes your sole identity.
Of course, you'd want to use the name people know you by. Maybe you use a nickname or perhaps your middle name, and you want to use it during a certain meeting. When using the Webex Meetings app, it's important to know how you can change your name as Webex can be a little bit complicated to navigate. So, let's sally forth and see all the mechanics related to it.
Can you Change your Name in a Webex Meeting?
First things, first. Let's address the big question – can you even change your name during a meeting? Well, you can't exactly change your name while you're in a meeting in Webex.
There's a little exception to it though, people who join Webex meetings as guests can change their names from meeting screens. But even then, they can only change it before seeking permission to join the meeting.
Not being able to change your name in a meeting is really for security purposes. It can be somewhat chaotic if people start changing their names mid-way, making it difficult for the meeting host to keep tabs.
But this doesn't mean that you can't change your names at all. You can change them before a meeting. Although you can technically do this while you're in a meeting, the changes in the name won't reflect during an ongoing meeting.
Changing Name from the Desktop
Whether you use Webex from the Desktop or using the mobile app, you can easily change your name from both.
Changing Name for Webex Users
Webex users cannot change their names from the Cisco Webex Meetings app. Instead, they need to log on to their meeting space from the browser.
Before, to log into your Webex meeting space from the web, all you had to do was go to webex.com and then choose Webex Meetings instead of Webex Teams. But things are a little different now. To log into your meeting space, you need to enter the URL for your meeting space as webex.com only lets you log into Webex Teams now. Your meeting space URL is unique to you, and you can find it from the desktop app.
Enter your meeting space URL in the browser and log in to your account.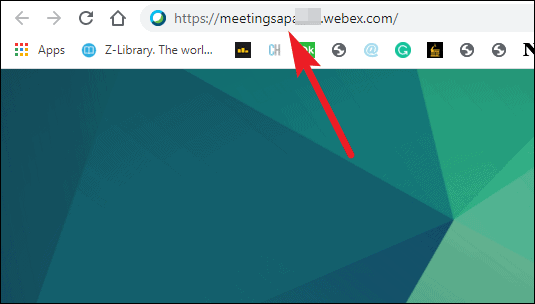 Stay on 'Home' from the navigation menu on the left.
Go to your name on the right corner of the screen, and hover on the down arrow next to it.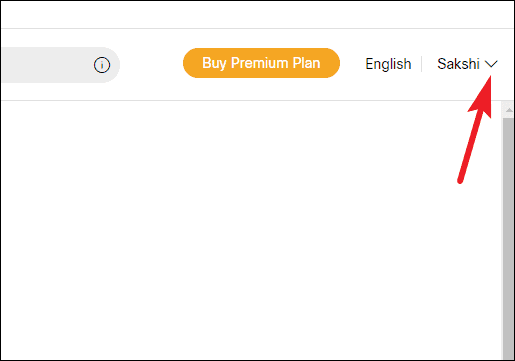 Then, click on 'My Profile' from the menu.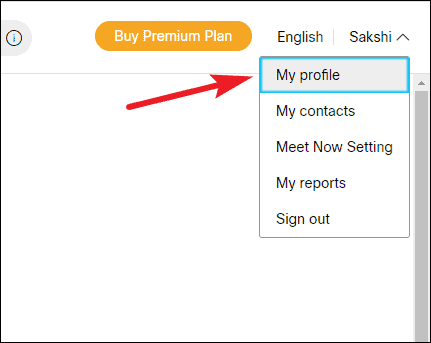 Then, click the 'Edit My Profile' button.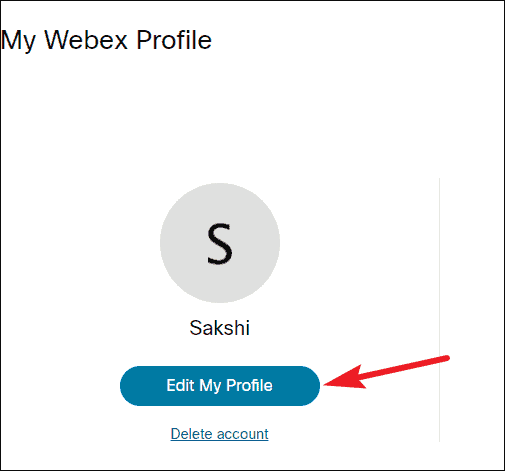 There's the option for changing your First and Last name. Leave them be. Go to the 'Display Name' option and enter the name you'd prefer to have in the meetings.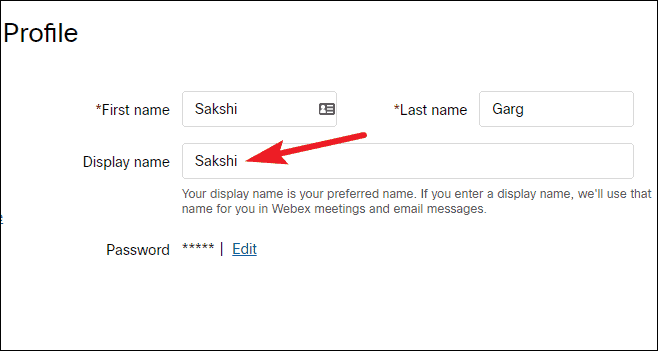 Then, click the 'Save' button.
Changing Name for Guests
Guests can change their name before requesting to join the meeting, whether they are joining from the desktop app or the browser.
When you join a meeting as a guest, Webex asks you to enter a Display name and email address before proceeding to the joining screen.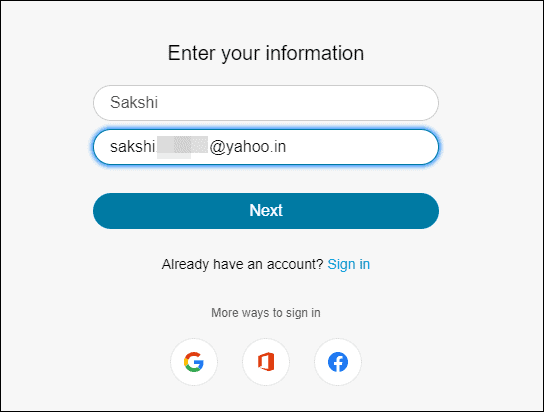 If you entered the wrong name or change your mind later, you can still edit your name. On the joining screen, go to the upper-left corner where your name is being displayed and click the 'Edit' button next to it.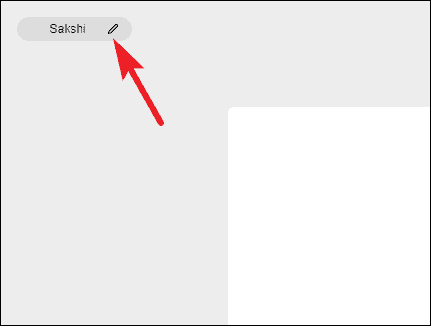 The 'Enter your information' screen will open again. You can edit your name as well as your email address. Then, click the 'Next' button to proceed. Finally, click the 'Join Meeting' button.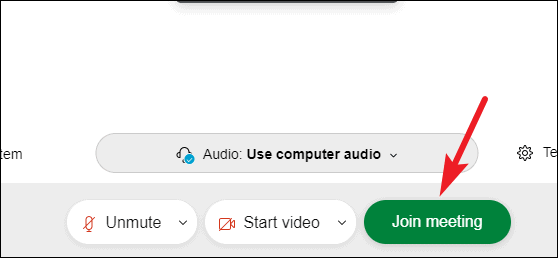 Changing Name from the Mobile App
If you use Webex from your mobile to join meetings on the go, you don't have to go to the browser, especially for this little task. The mobile app will readily let you change your name in just a couple of taps.
Changing Name for Webex Users
Open the Webex Meetings app on your mobile and log into your account. Then tap the 'Settings' icon on the top-left corner of the screen.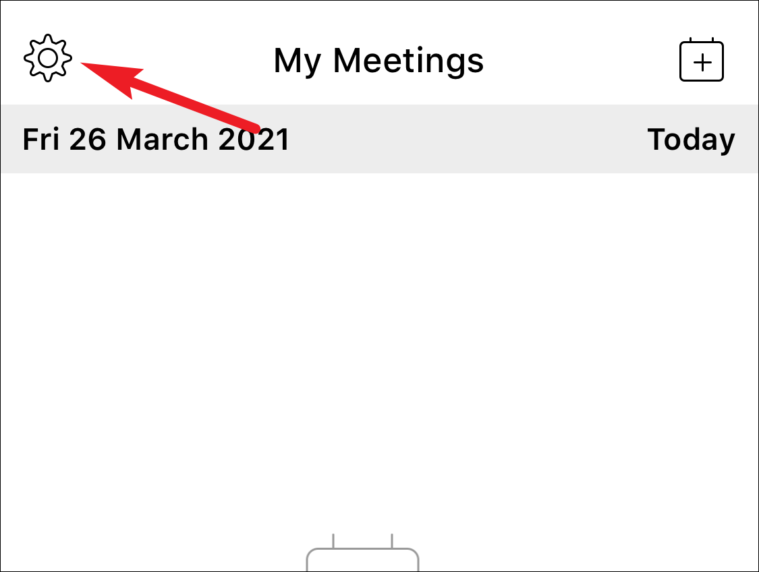 Tap on 'My Account' from the settings.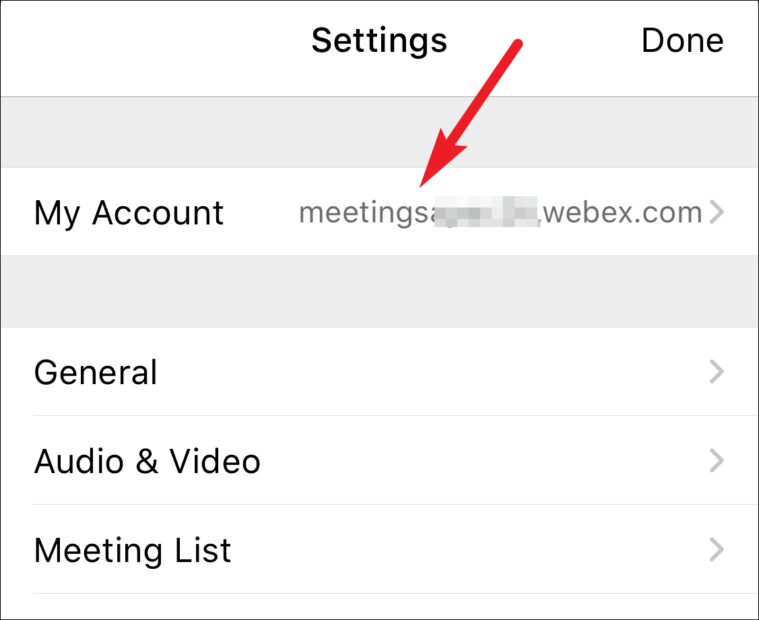 Tap on the option 'Display Name'.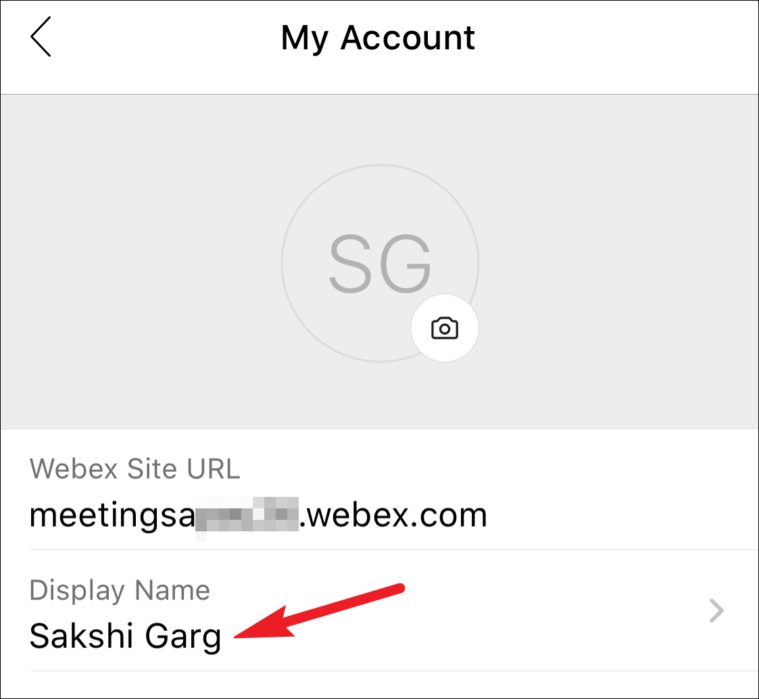 Display Name screen will open. Make changes and hit the 'Save' button.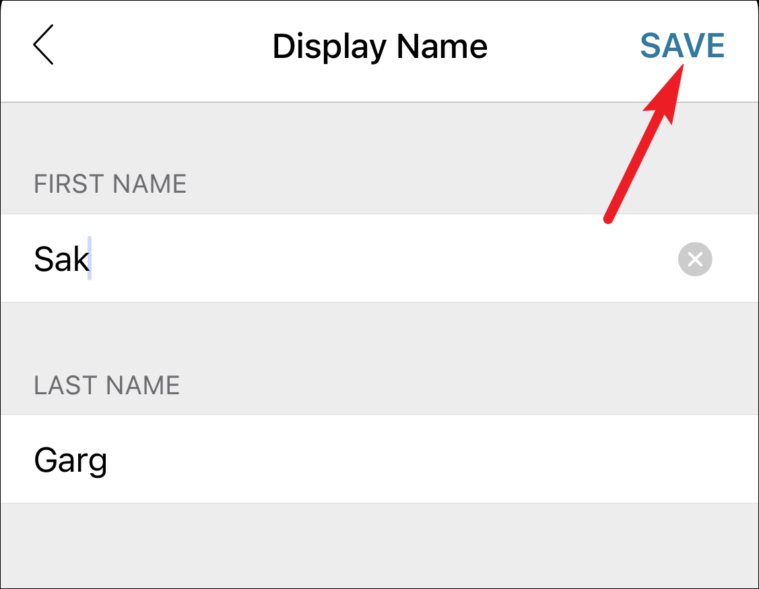 Note: When changing your name from the Webex mobile app, there's no separate option for First and Last Name and Display Name. Your First and Last Name is what you edit from the Display Name setting. But this name is the one that appears in the meetings you join after this.
Changing Name for Guests
If you're joining a meeting as a guest from your mobile, you can only join it from the Webex Meetings app and not a browser. But other than that, the process for changing the name is the same as the one on the desktop.
You can change your name from the 'Joining screen' but not after you've requested to join the meeting or being admitted to the meeting. Tap the 'Edit' button next to your name on the joining screen.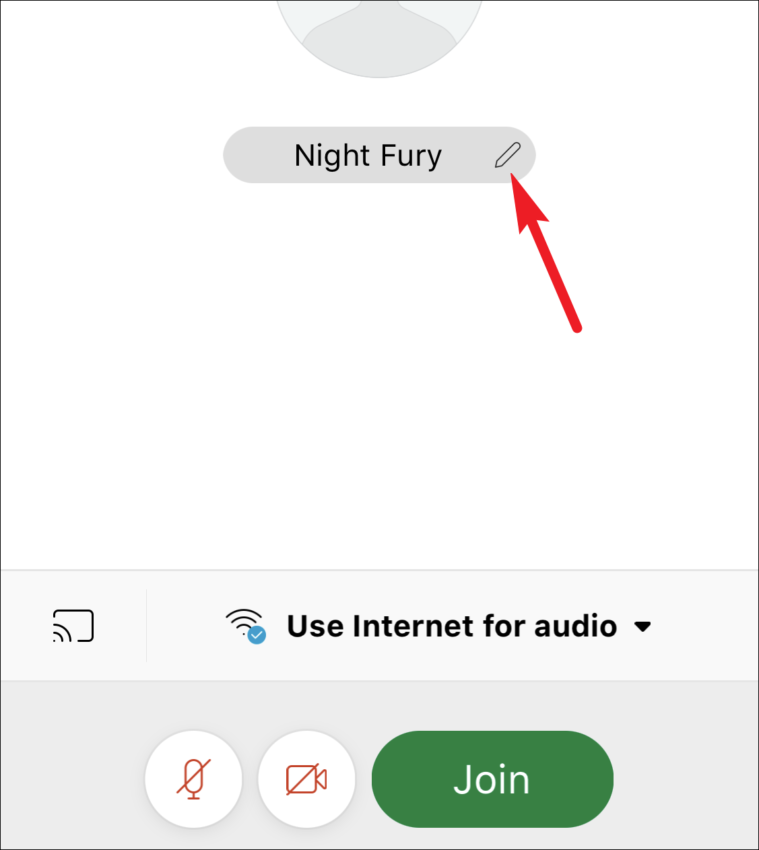 Edit information dialog box will appear. Make the changes, tap 'OK' to save them, and join the meeting.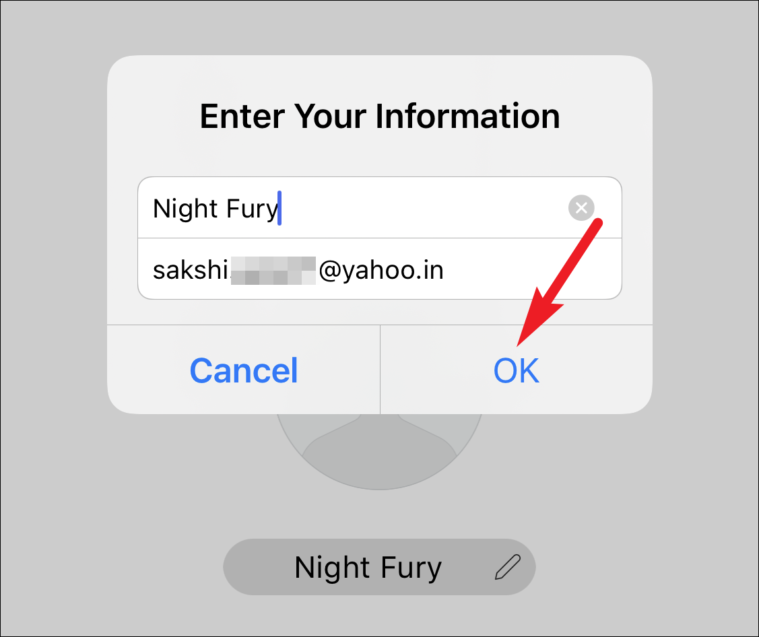 ---
Now that you know exactly how to change your name in Webex Meetings, you can even have some fun if you want to. But don't have too much fun while joining a meeting as a guest, or you might not even be given entry.