OpenSea is the biggest open marketplace for NFTs out there. Its accessibility and ease of usage make it the go-to place for NFTs, whether you're a newbie or a seasoned user in the NFT world. Even celebs don't shy away from making the marketplace their battleground for NFTs.
OpenSea makes it extremely easy to buy, sell, mint, and trade NFTs on different blockchains, like Ethereum, Polygon, Klaytn, Arbitrum, Avalanche, Optimism, and Solana. But no matter which marketplace you want to use for NFTs, you'll need a wallet.
And MetaMask is one of the most popular wallets in the Web3 world. It lets you buy, sell, or trade digital assets with ease and is compatible with more than one blockchain; it supports Ethereum, Klaytn, and Polygon blockchains. Furthermore, connecting MetaMask to OpenSea is extremely straightforward.
Set Up MetaMask
Before you can connect MetaMask to OpenSea, you need to have the wallet up and running. If you have MetaMask already set up, skip to the next section. MetaMask is available as a browser extension or iOS/ Android app. For this guide, we'll be using the MetaMask browser extension.
Go to metamask.io and click the 'Download now' button.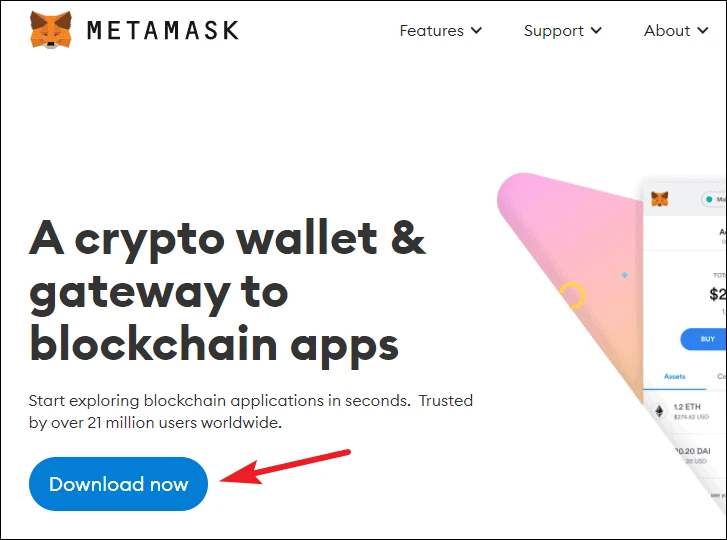 Click the 'Install MetaMask for Chrome' button to install the extension.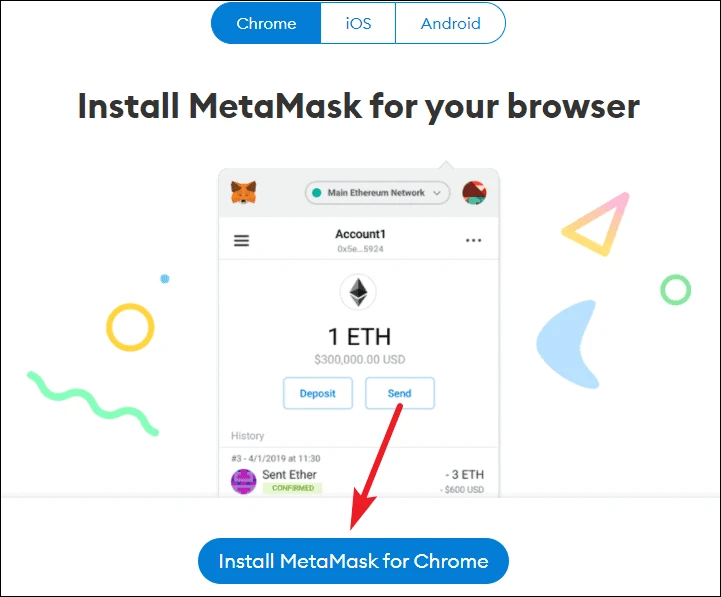 You'll be redirected to the extension's listing page in the Chrome web store. Click the 'Add to Chrome' button.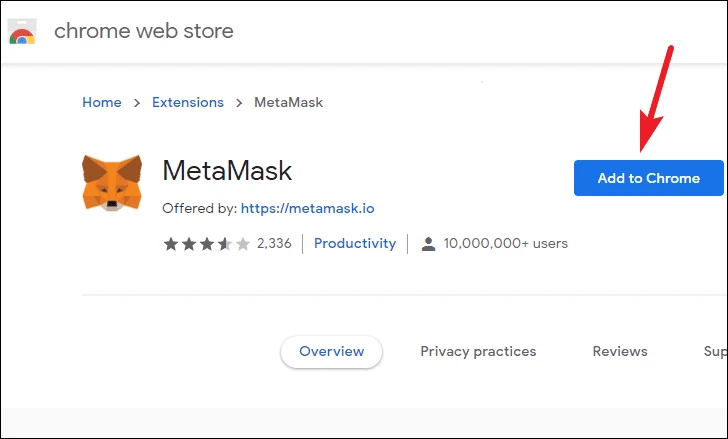 From the confirmation prompt, click the 'Add extension' button.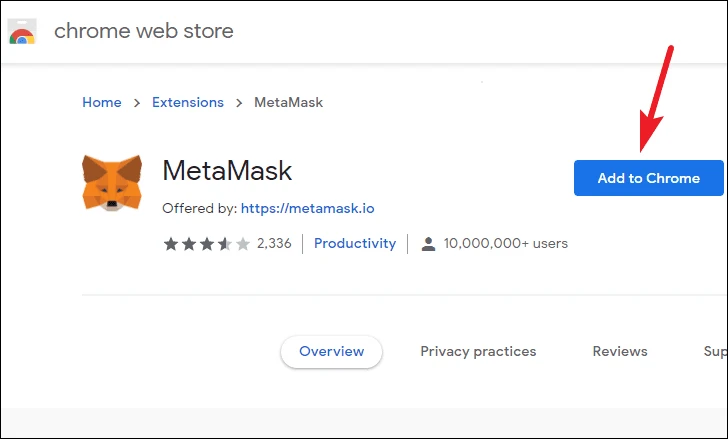 The extension will be installed on the browser and you'll be redirected to the extended view of the wallet. Click on the 'Get Started' button.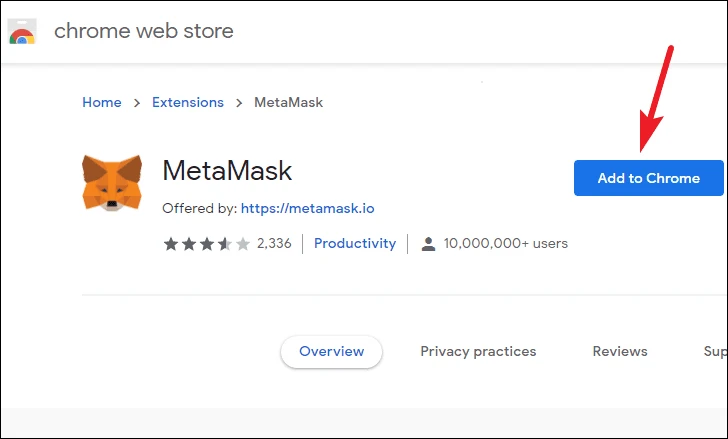 Then, click the 'Create a Wallet' button.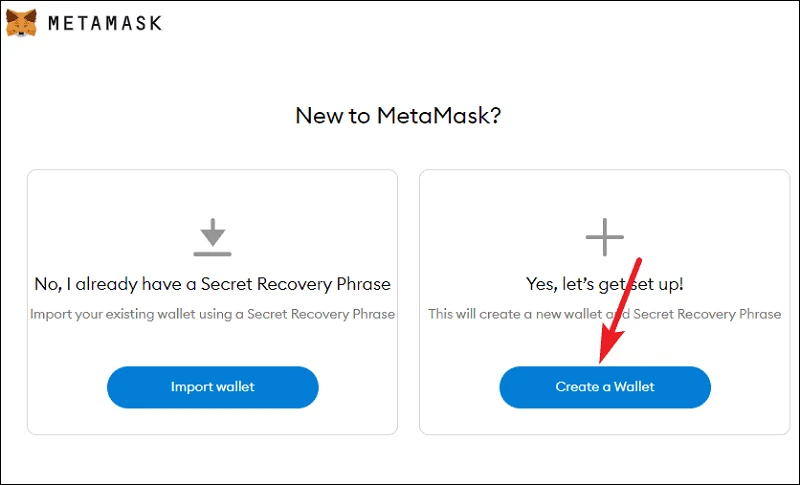 Click 'I Agree' on the privacy policies page.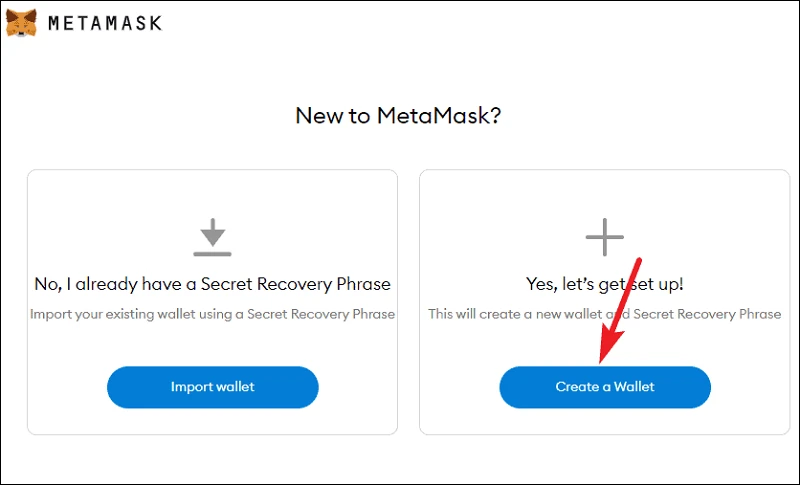 Create a password for the wallet and click the 'Create' button.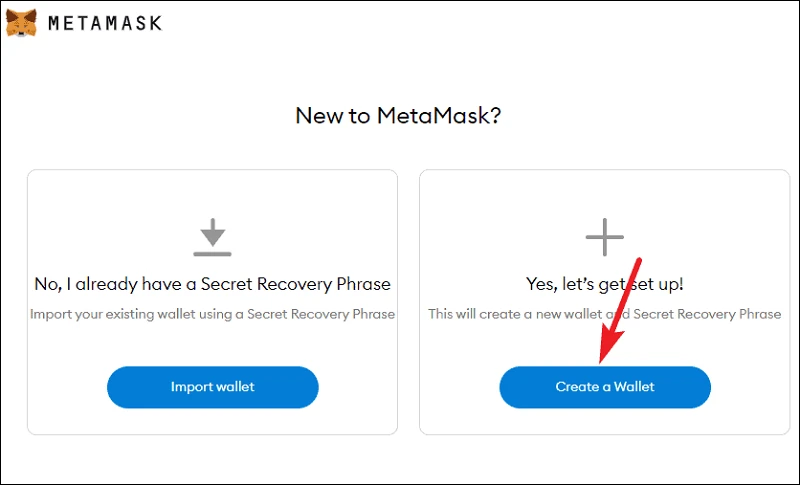 You will receive a 12-word secret backup phrase from MetaMask. The most crucial item to keep in mind regarding your wallet is this seed phrase, which is far more crucial than your password. You won't be able to access your wallet if you ever forget your password and don't have access to your seed phrase. If you ever forget your password, it's easy to create one. But if you lose your seed phrase, that would be the end of your wallet.
No one will be able to assist you, not even the MetaMask staff. Without the phrase, everything in your wallet, including any tokens and NFTs, will be permanently lost to you. The MetaMask team advises putting it in writing and keeping the paper in a safe or other secure location. To be extra cautious, you can write the phrase down multiple times, but be careful to keep all copies secure. And under no circumstances should you divulge your seed phrase to anyone. The seed phrase is the only thing anyone would need to get into your wallet. With it, they can log into your wallet and transfer all your tokens to them. So, when we're saying the seed phrase is important, we mean business.
Note down the seed phrase and complete the rest of the steps related to it that you see on your screen. Your wallet will be set up. You can buy and add tokens to your wallet now if you want.
Connect MetaMask to OpenSea
Now, let's get onto the main task – connecting your MetaMask wallet to the OpenSea marketplace. To buy, sell, create, or transfer NFTs via OpenSea, your wallet must be connected.
Go to opensea.io and click the 'Wallet' icon in the top-right corner of the screen.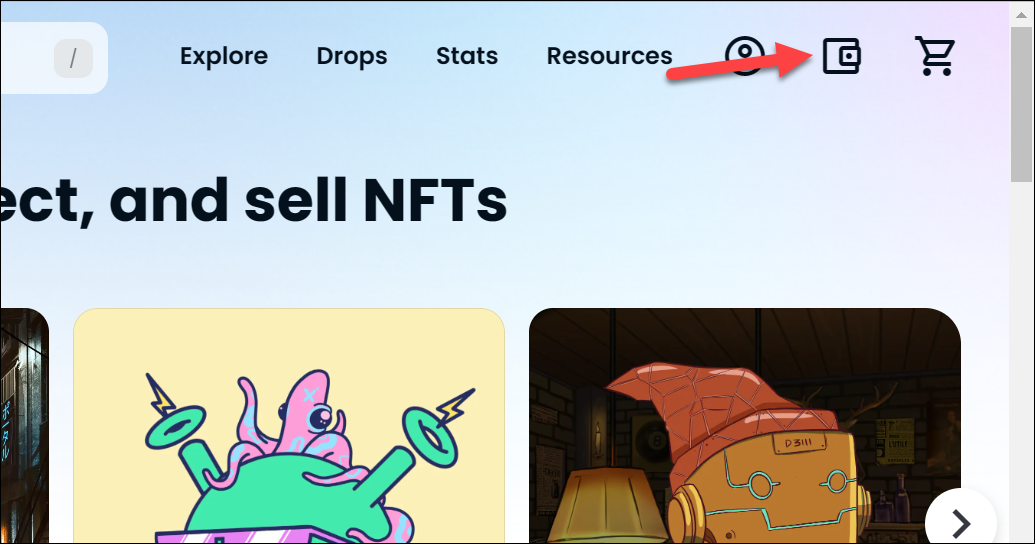 Then, select 'MetaMask' from the list of wallet options.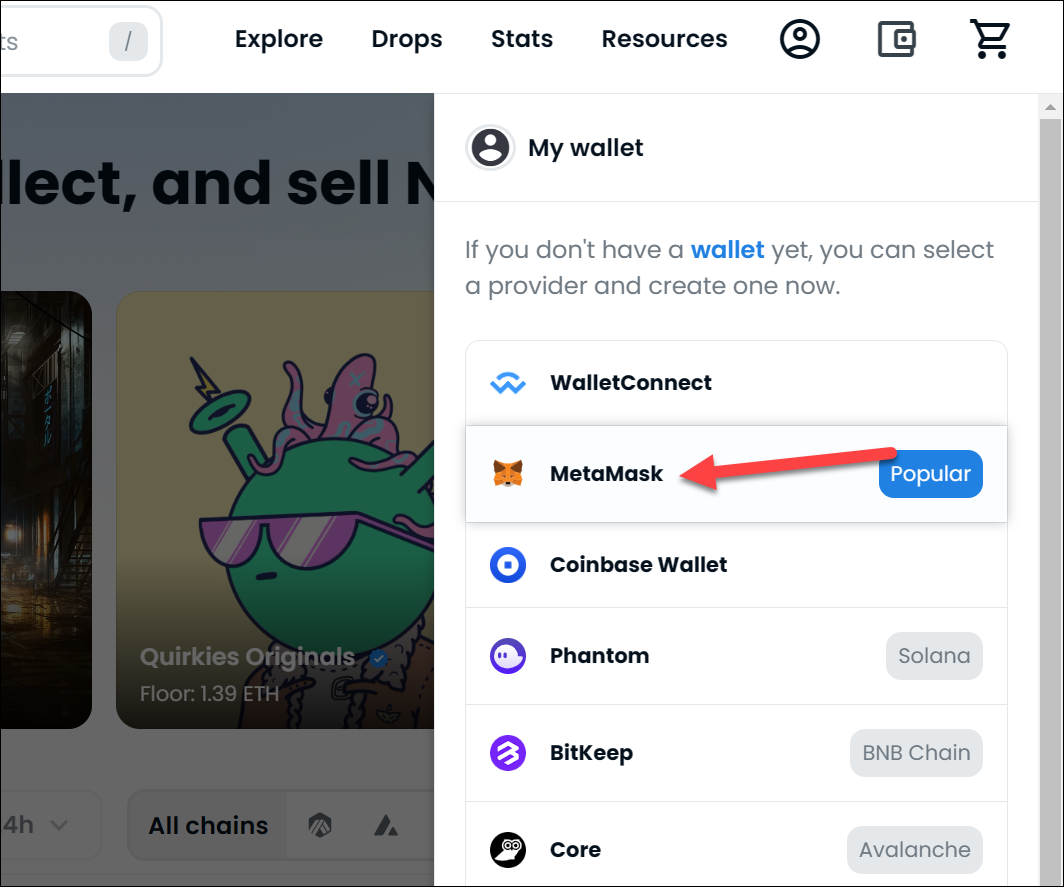 A notification from MetaMask will open in a small window. Make sure your account is selected and click the 'Next' button.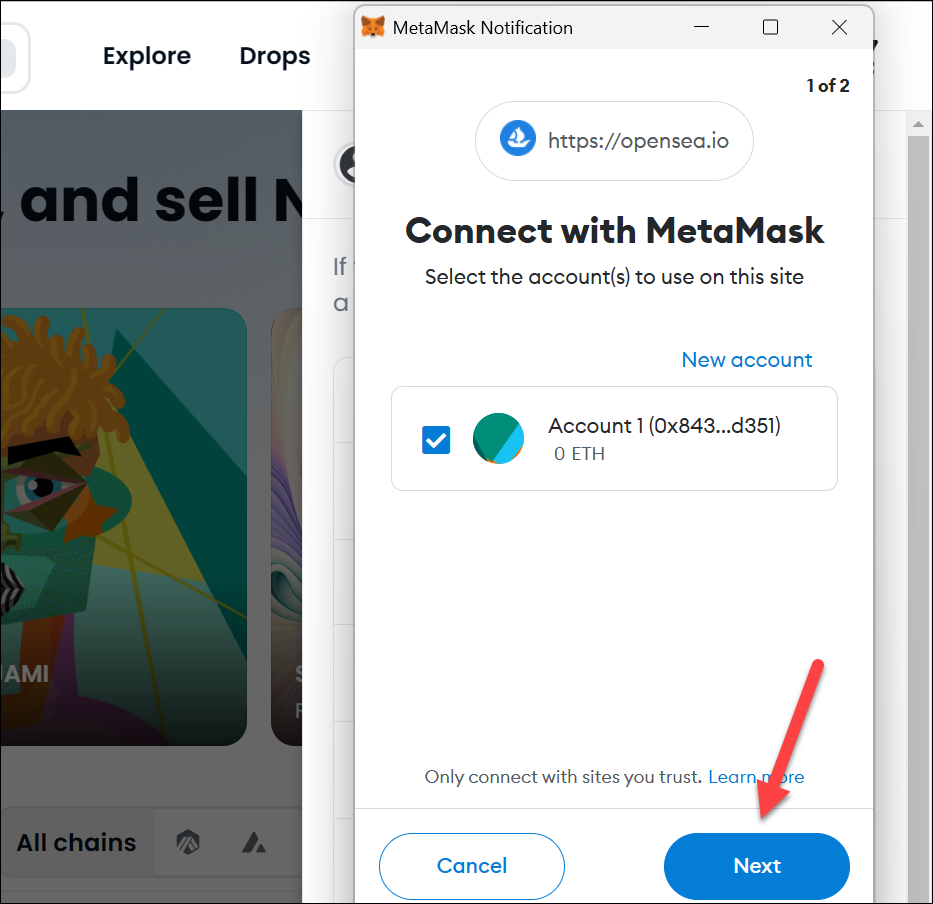 Then, authorize OpenSea to be able to view the address of your account by clicking the 'Connect' button.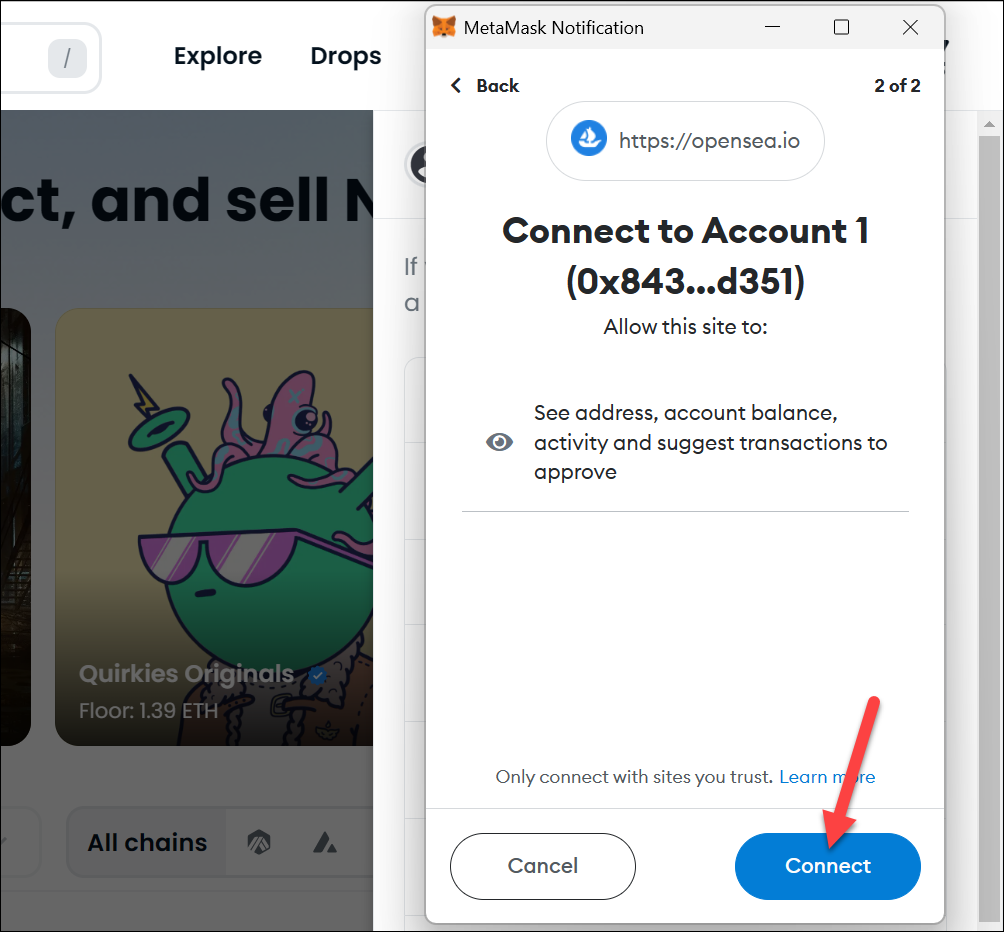 Click 'Accept and Sign' on the prompt on OpenSea.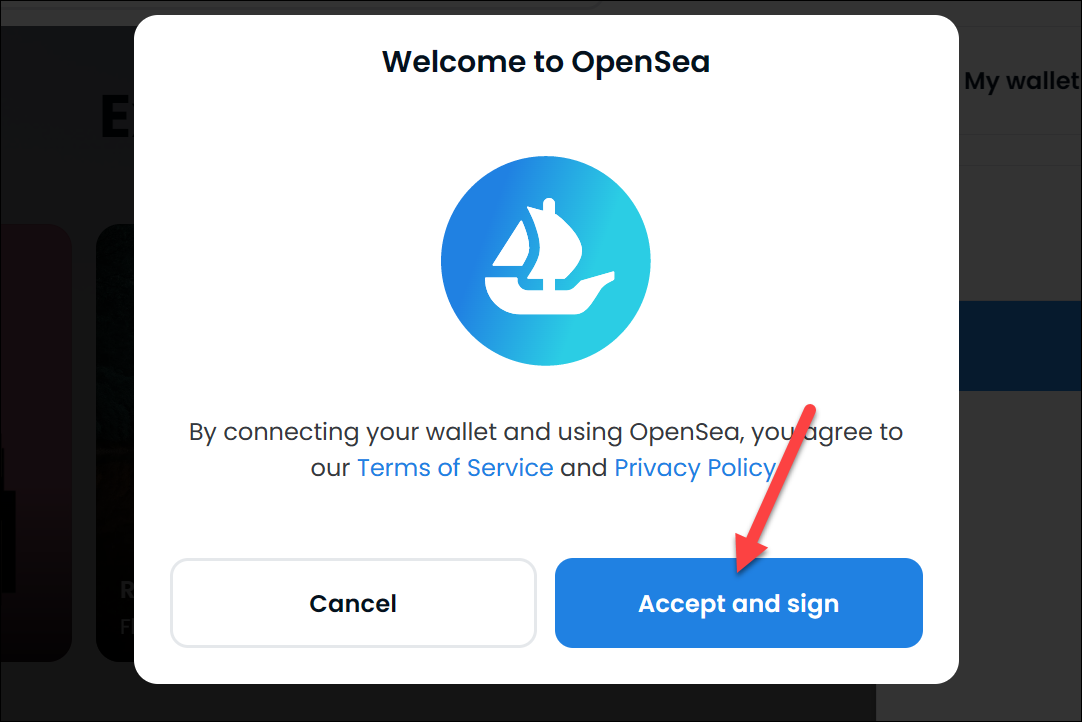 You'll get a signature request in a MetaMask notification window. Click 'Sign' to proceed.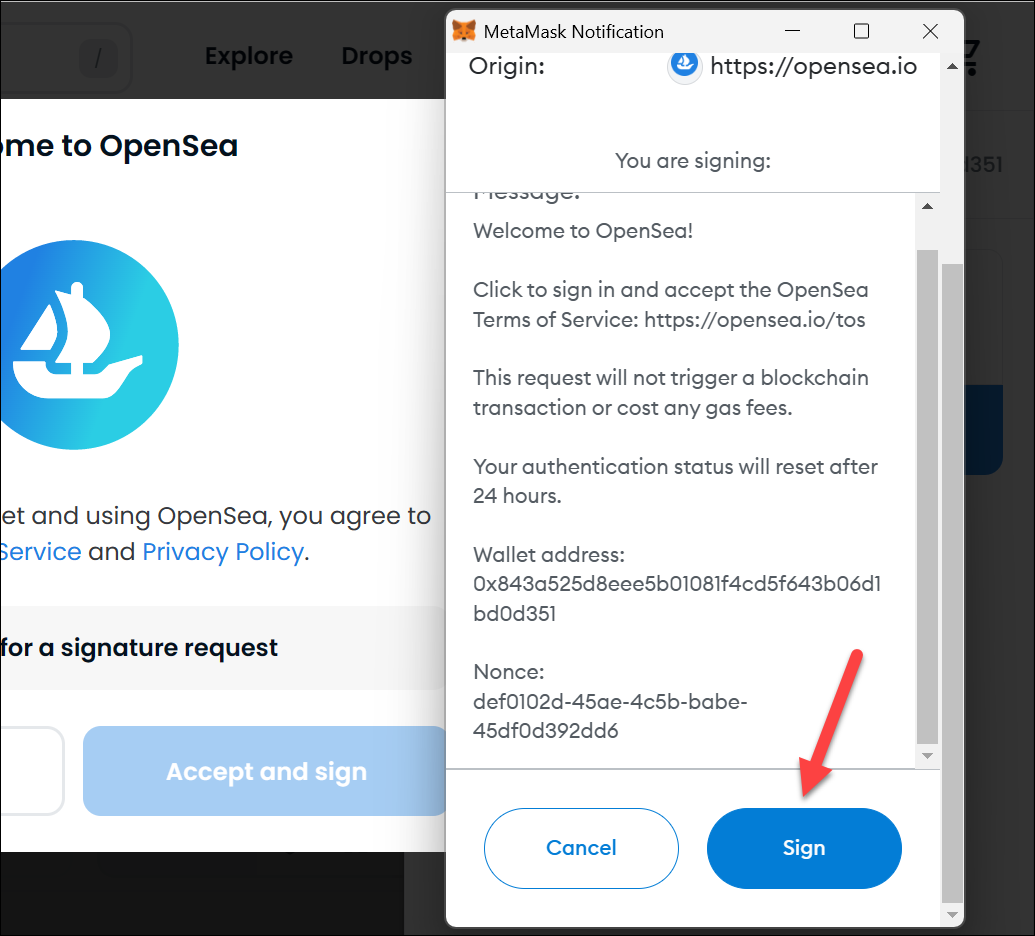 Your account on OpenSea will be created with the default name of "Unnamed" and the MetaMask wallet will be connected. You can leave it alone, and other users will only be able to recognize you from your wallet address moving forward. Or you can add a username, bio, email address, etc. to customize your profile.
---
Connecting MetaMask to OpenSea is a simple process that you can complete in a few easy steps. Once you connect MetaMask, you'll be able to access the OpenSea marketplace and buy, sell, or trade digital assets with ease.