In a bid to make Canva a complete visual Worksuite, Canva has added Canva Docs to the app. With features like Magic Write, Canva Docs are one hell of a platform to create visually appealing documents.
You can create documents supercharged with photos, videos, graphics, etc., using Canva Docs and edit them on any of your devices. You can even share the link to the document with others or invite them to edit the document with you. But what if you want to share it as a PDF with others, just like you can any other document? That's easy too. All you have to do is download the Canva Docs document and it will be converted to a PDF file.
In fact, you can only download a Canva Docs document as a PDF file; no other format option is available. The only other option is converting it to a presentation using Canva and then you can save it in other formats.
To convert the Canva Doc to PDF, go to canva.com. You can also download the Canva Doc as a PDF from the Canva mobile app. Now, open the document you want to convert to a PDF or start creating a new document.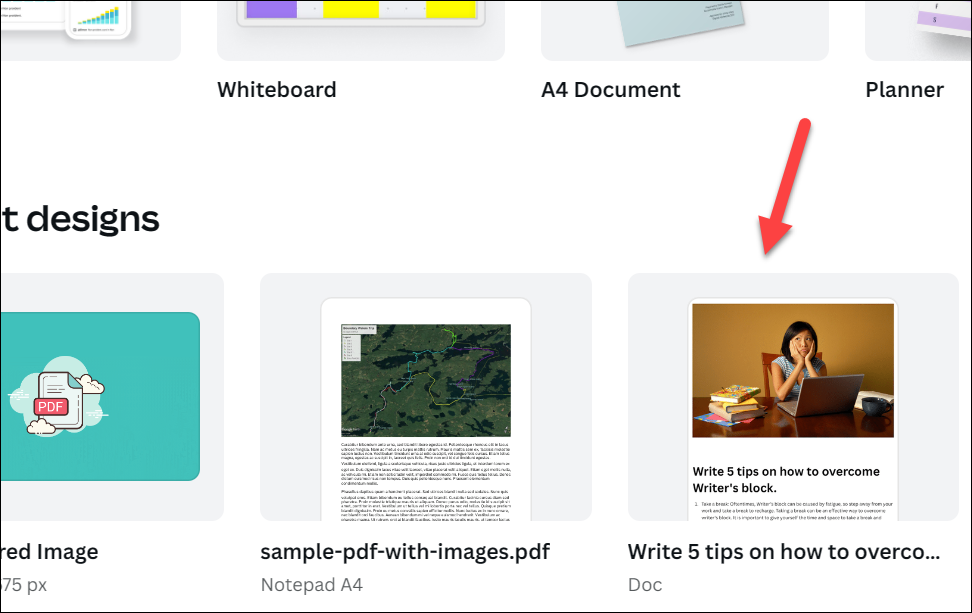 Then, once the document is complete, go to the 'Share' button in the top-right corner of the screen.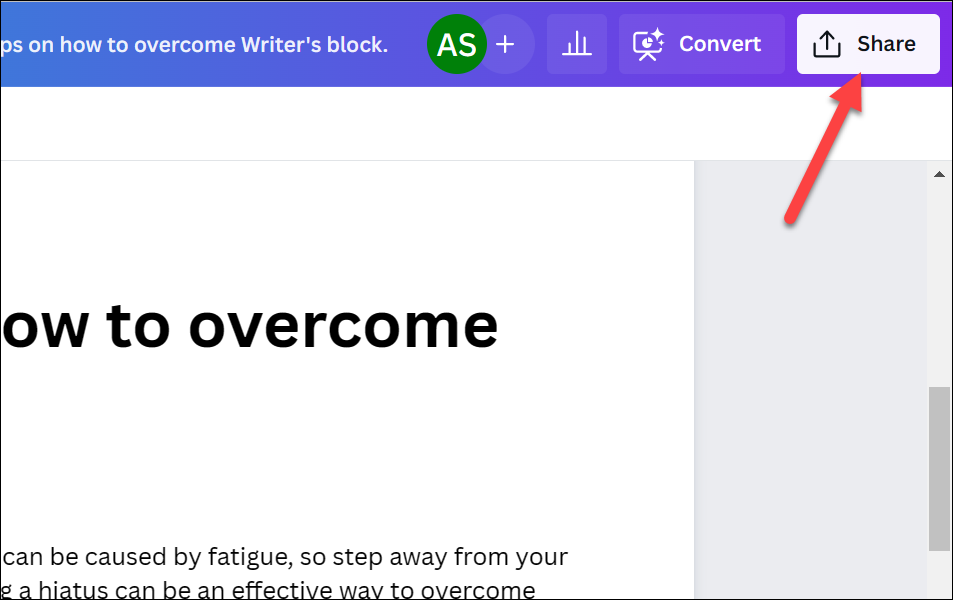 Click the 'Download' button from the share menu.
Then, select the size you would like to save the PDF in. By default, A4 is selected, but you can switch to A3, letter, or legal from the drop-down menu.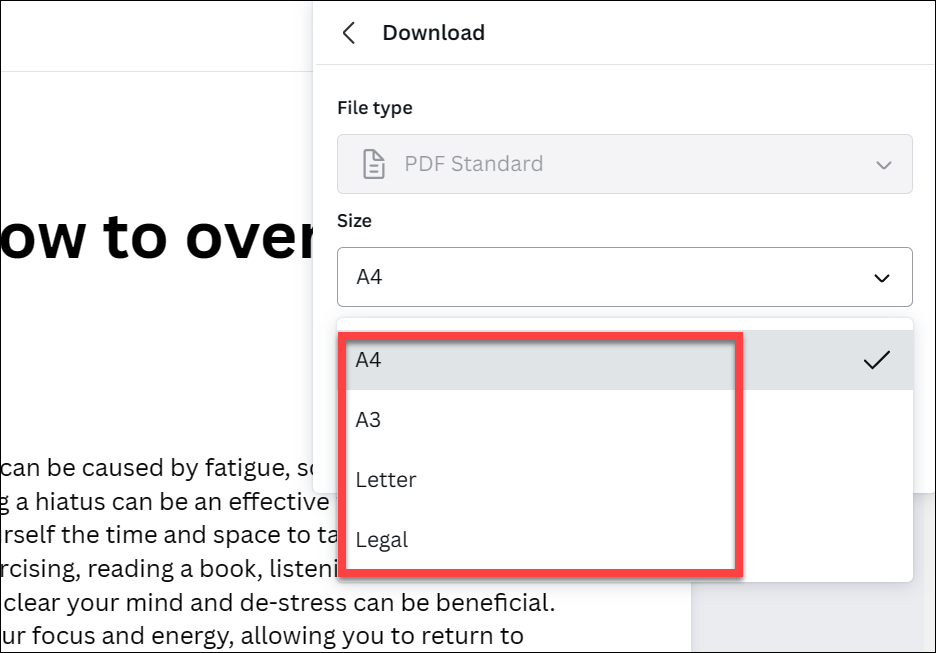 Finally, click the 'Download' button.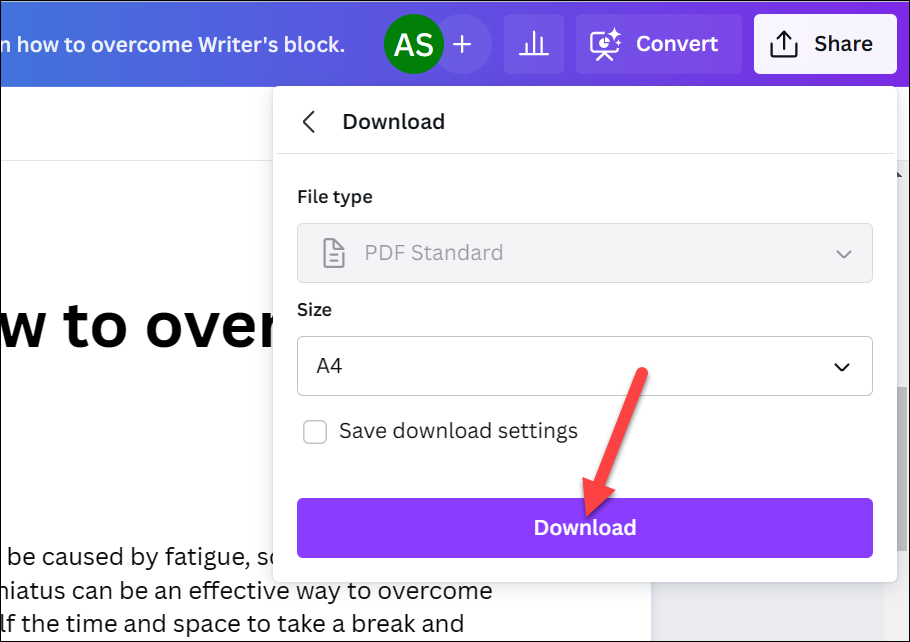 The Canva Doc will be saved as a PDF file in your downloads folder. You can share the PDF with others or import it into other apps to edit it in them. If you end up deleting the original doc from your Canva account and need to re-edit it again, you can also import the downloaded PDF file to Canva and then edit it.
---
Converting a Canva document to a PDF is a simple process. All you need to do is open the document and download it as a PDF standard file.