How to Convert Canva Docs into Presentations
Convert your Canva Docs documents into presentations using Canva's Docs to Decks feature in a matter of seconds.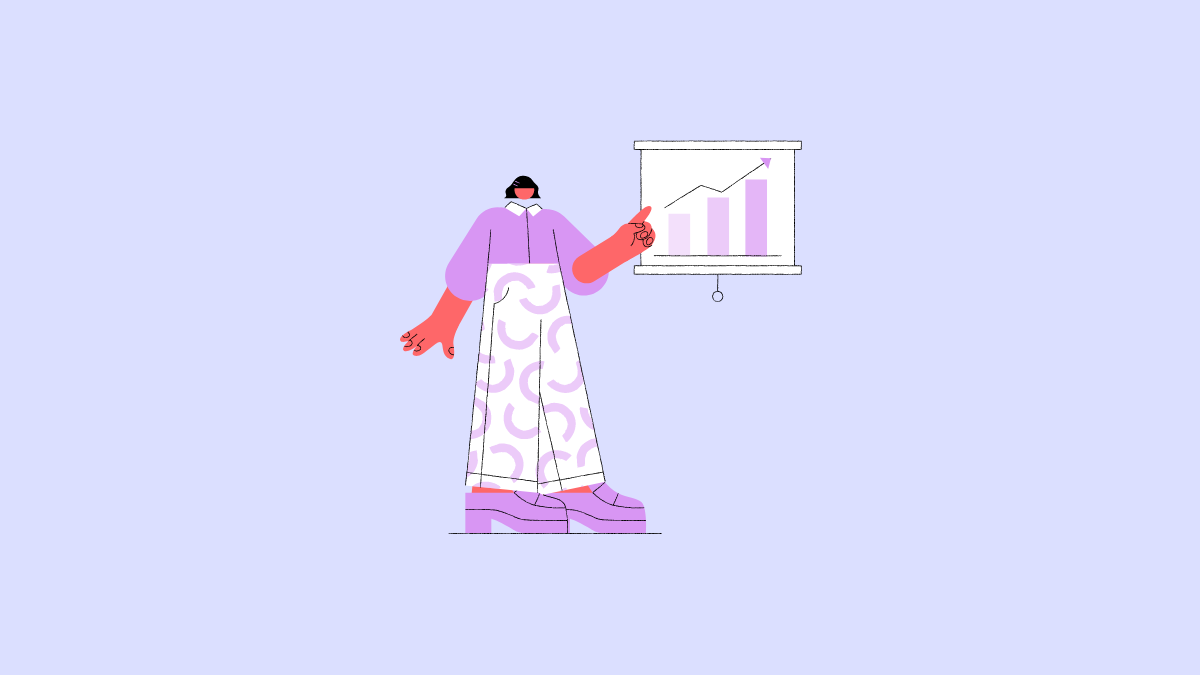 On its mission to become a Visual Worksuite app, Canva added Canva Docs to the app this year. With Canva Docs, users can create documents that are supercharged with visuals. Whether it's images, videos, or any other type of graphics, Canva Docs allows you to combine them beautifully with the text in the document.
But what if you created a document but later realized that it would be better off as a presentation? Or maybe you had some text in a document that would kickstart your presentation. So, do you need to create the presentation from scratch and manually move all the data in this case? Fortunately not. Canva Docs offers a straightforward way to convert your documents into presentations with the Doc to Deck feature.
Converting your Document into a Presentation
You can convert a Canva Docs document to a presentation in Canva using either your computer or the mobile app. The process is the same for both platforms. For this guide, we're showcasing it from the computer, though.
Go to canva.com using your preferred browser and log in to your account. Then, open the document that you want to convert to a presentation from your recent designs.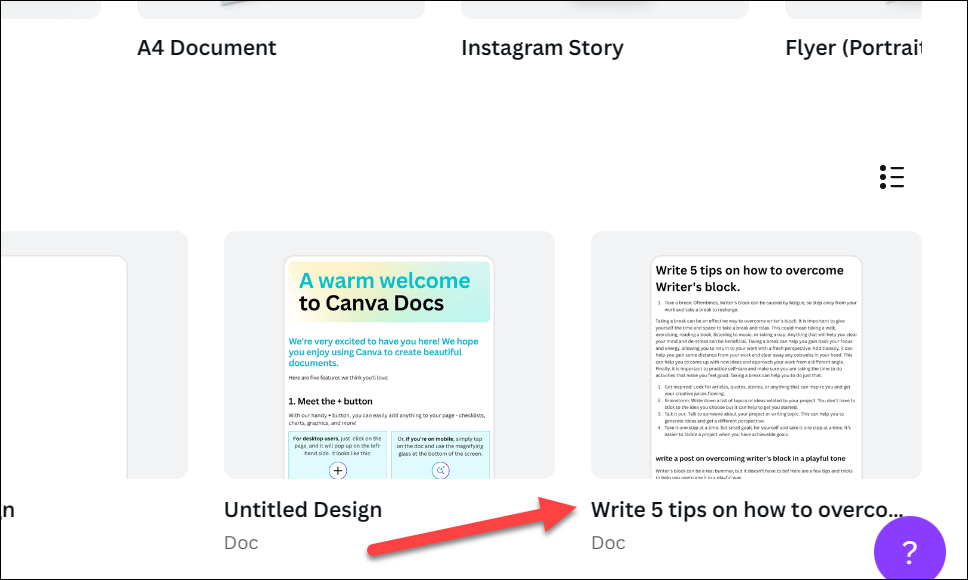 Now, click the 'Convert' button from the toolbar at the top.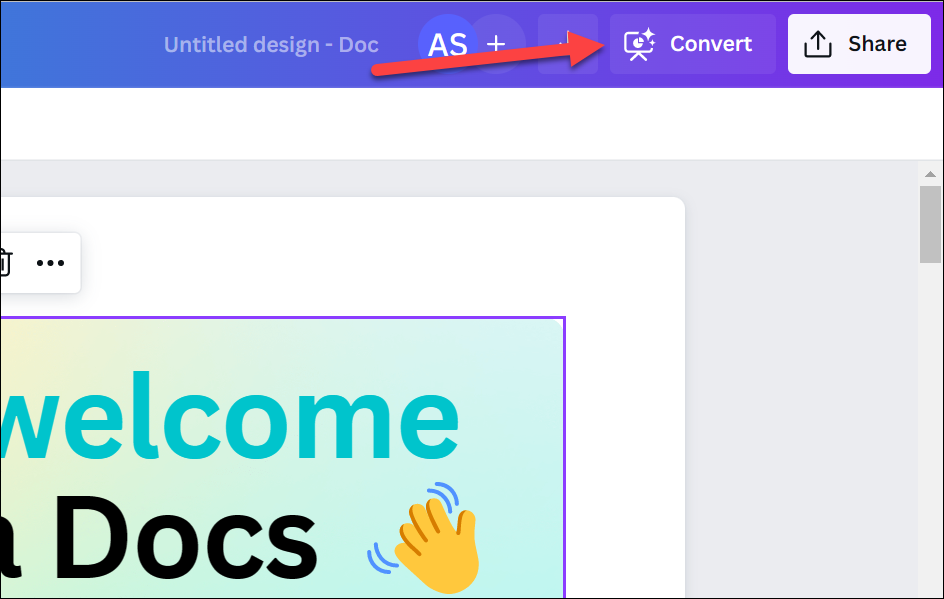 If this is the first time you're using the Docs to Decks feature, an onboarding message will appear. Click 'Get Started' from the prompt.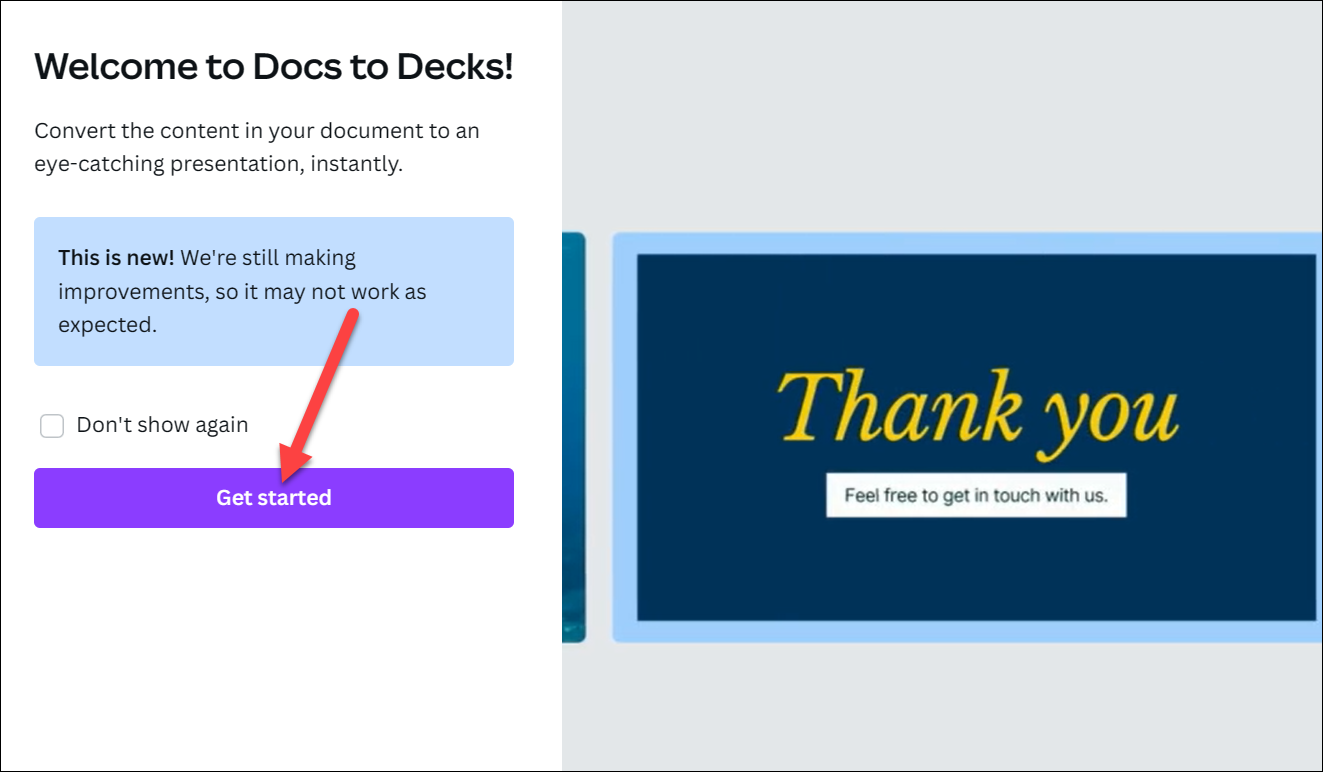 Then, choose the presentation style from the available options. As the feature is still new, the options for styles are rather limited at the moment. You can preview how all the slides in the presentation will look in the current style on the right.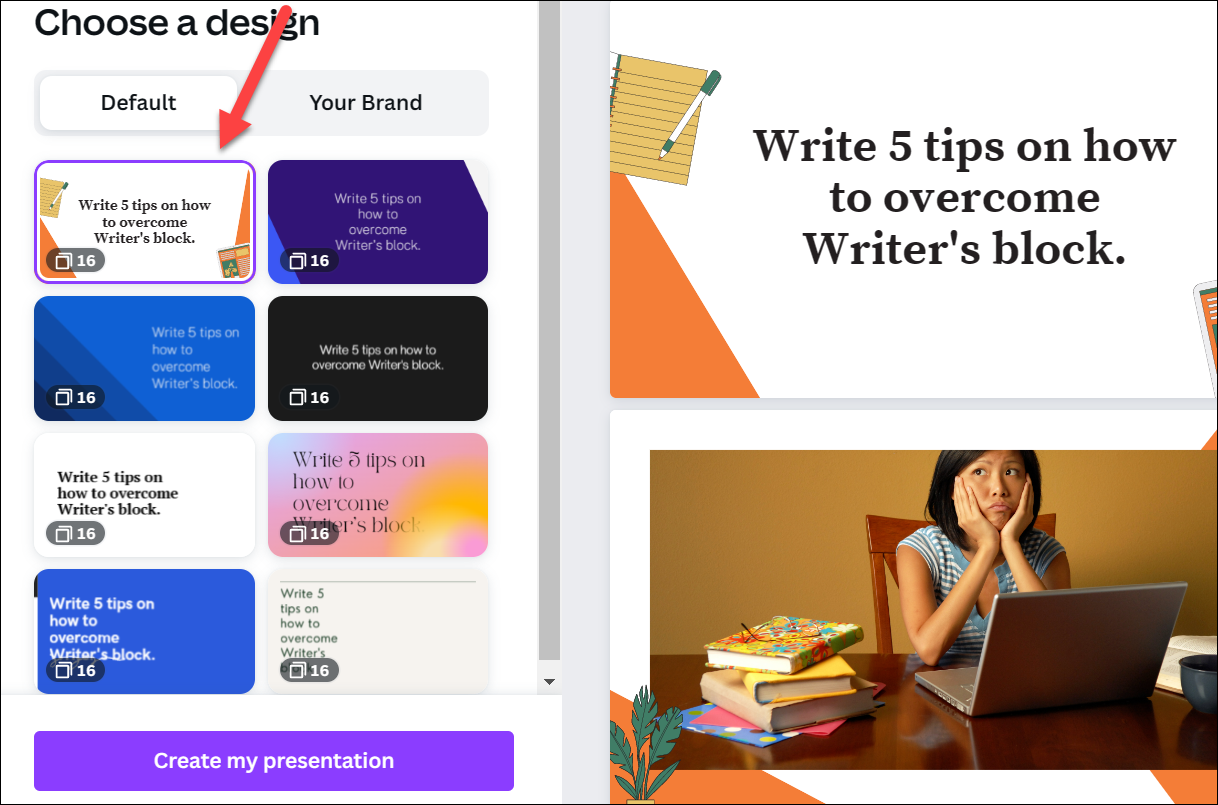 If you have a brand kit, you can also choose a style that corresponds to it by switching to the 'Your Brand' tab.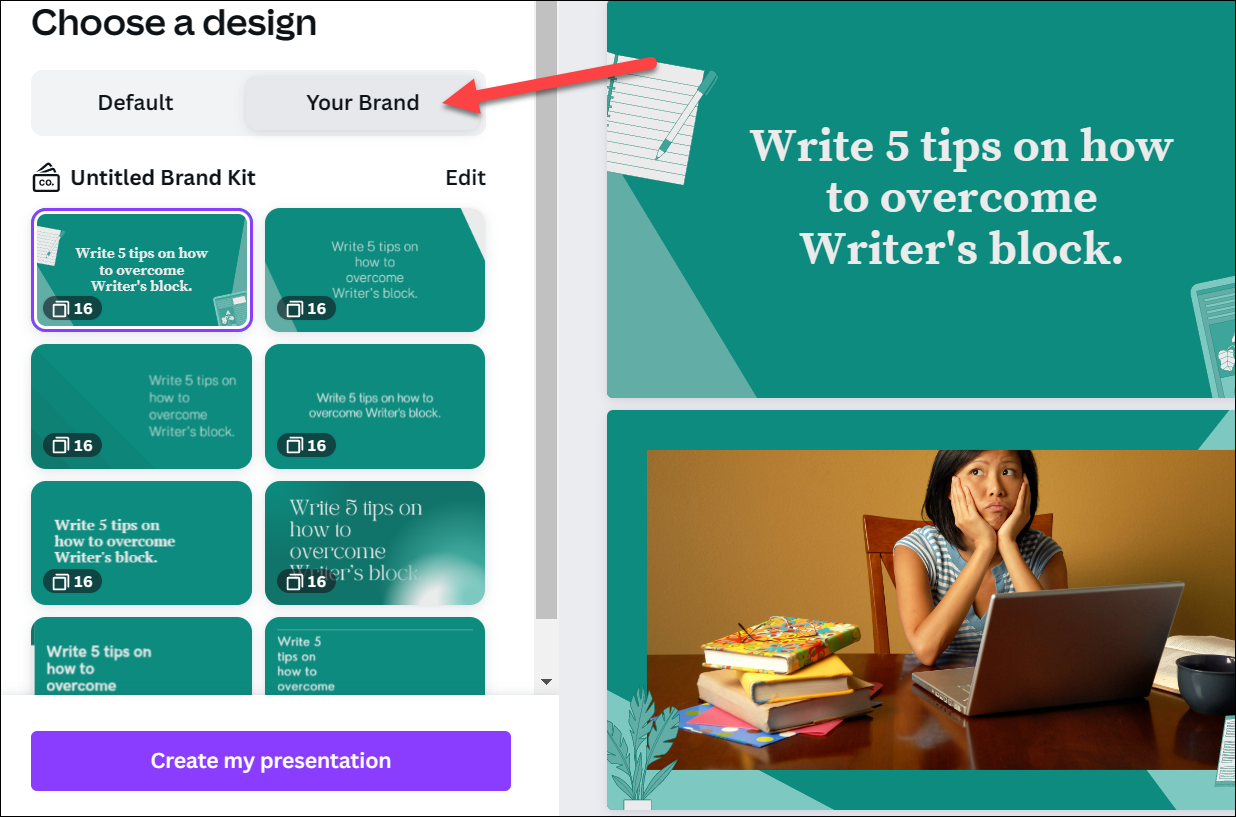 After selecting the style, click the 'Create my Presentation' button.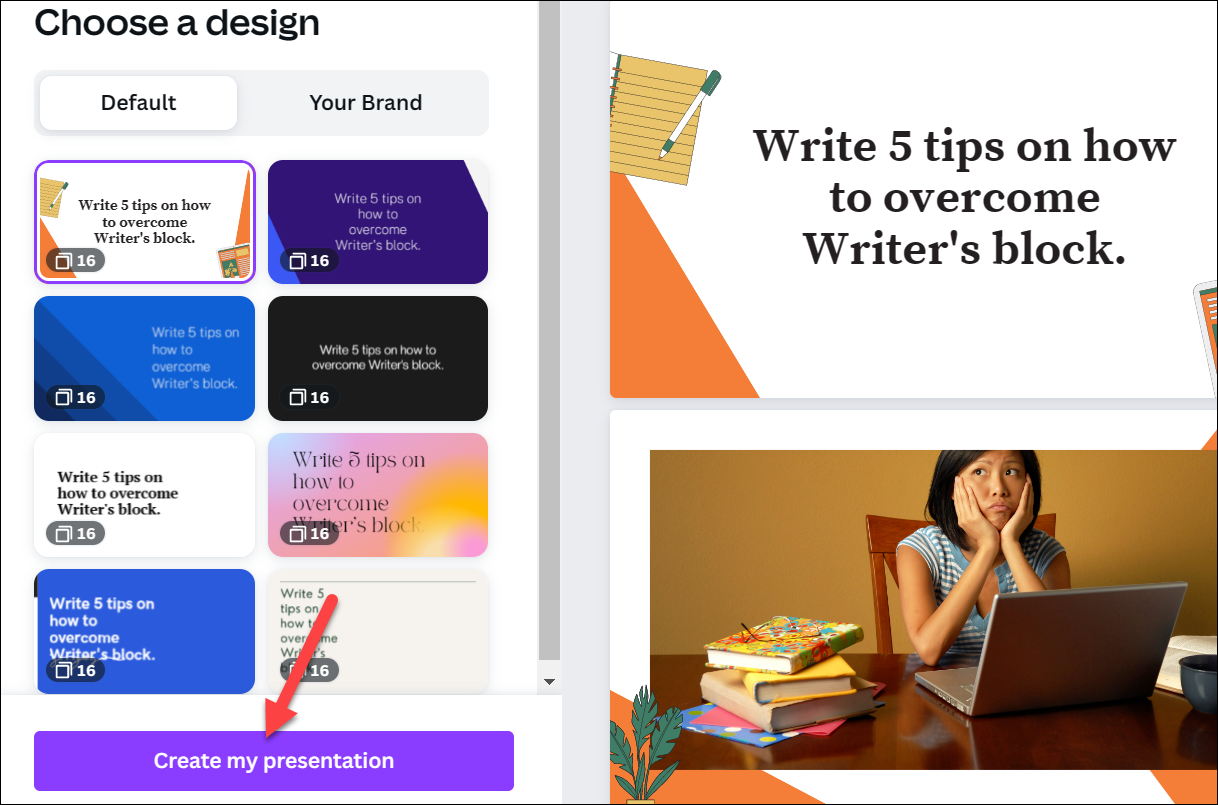 Your presentation will be created and loaded into the editor. You can further edit it just like any other presentation you create using Canva.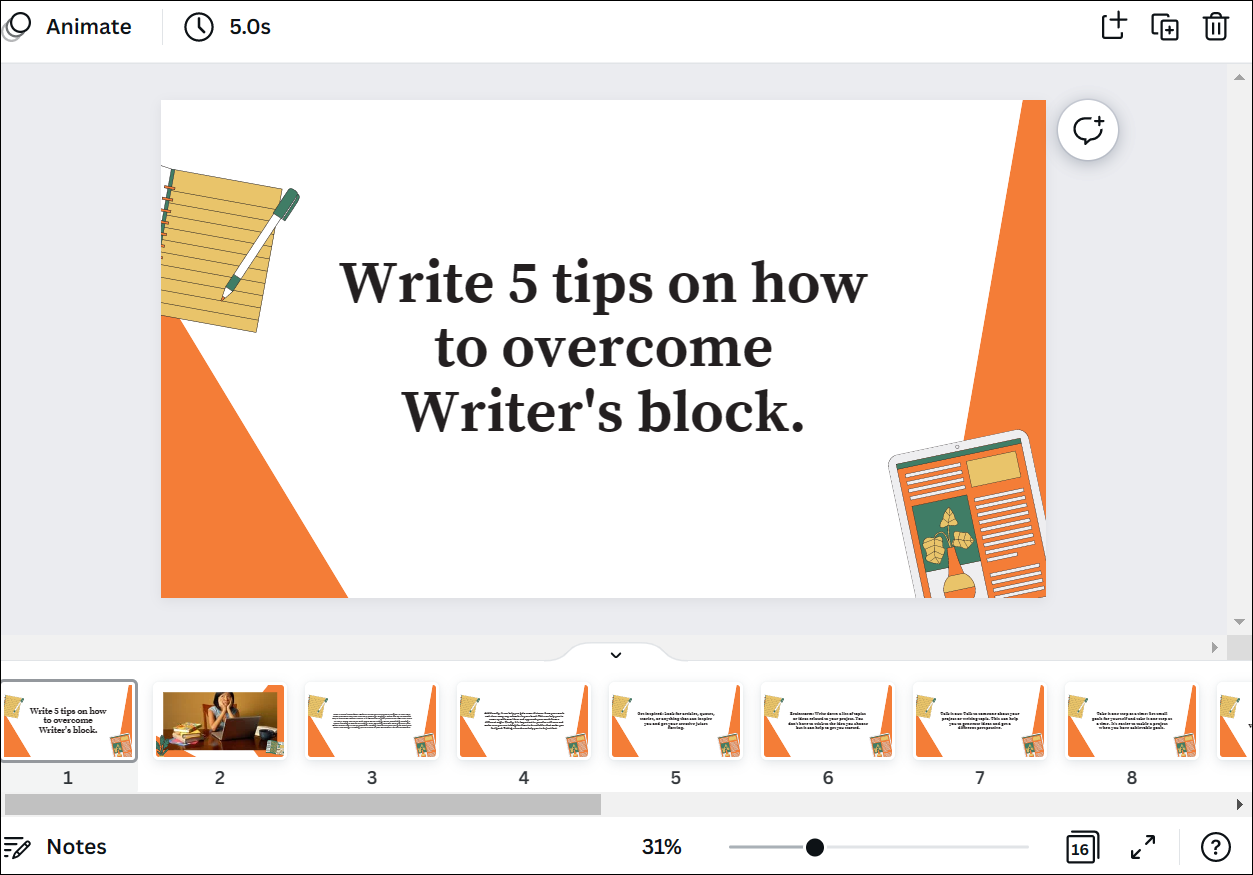 ---
That's all it takes to convert your Canva Docs document into a presentation on Canva. So, go ahead, there's no need to start your presentations from scratch or waste time copy-pasting the content manually.