In today's age, if you're not using Instagram stories for your content or brand, you're giving up one of the best tools for increasing engagement out there. Although these stories have a fleeting life of only 24 hours, they have an impact that lasts much longer.
Instagram stories have the potential to convert your followers into customers if you have a brand, and loyal fans if you're a content creator. But to fulfill these aspirations, you must have stories that stand out so these potential customers/ fans can filter you out from the hundreds of millions of other businesses/ creators running the same race as you. Canva can help you there.
With Canva, you can create consistent, on-brand stories every time but with a bit of a panache. There are thousands of templates to choose from and you can even delegate the work because you can't go wrong with templates.
You can create Instagram stories with Canva on both the desktop and the mobile app. But since most users use Instagram primarily on smartphones, it makes sense to use the Canva mobile app. So, the mobile app will be the focus of this guide as well.
Create an Instagram Story using Canva
Open the Canva app on your smartphone or go to canva.com on your computer. Then, tap the search bar and search for 'Instagram Story'. You can also choose custom dimensions but using the exact Instagram story dimensions of 1080 x 1920 pixels helps keep your stories appear orderly and not chaotic.
Tip: While creating an Instagram story, account for elements such as the progress bar on the top and the See More icon at the bottom. Accordingly, leave some space at the top and bottom for them; 250 pixels should suffice. So, keep your design elements, at least the important ones, in the space left in the middle.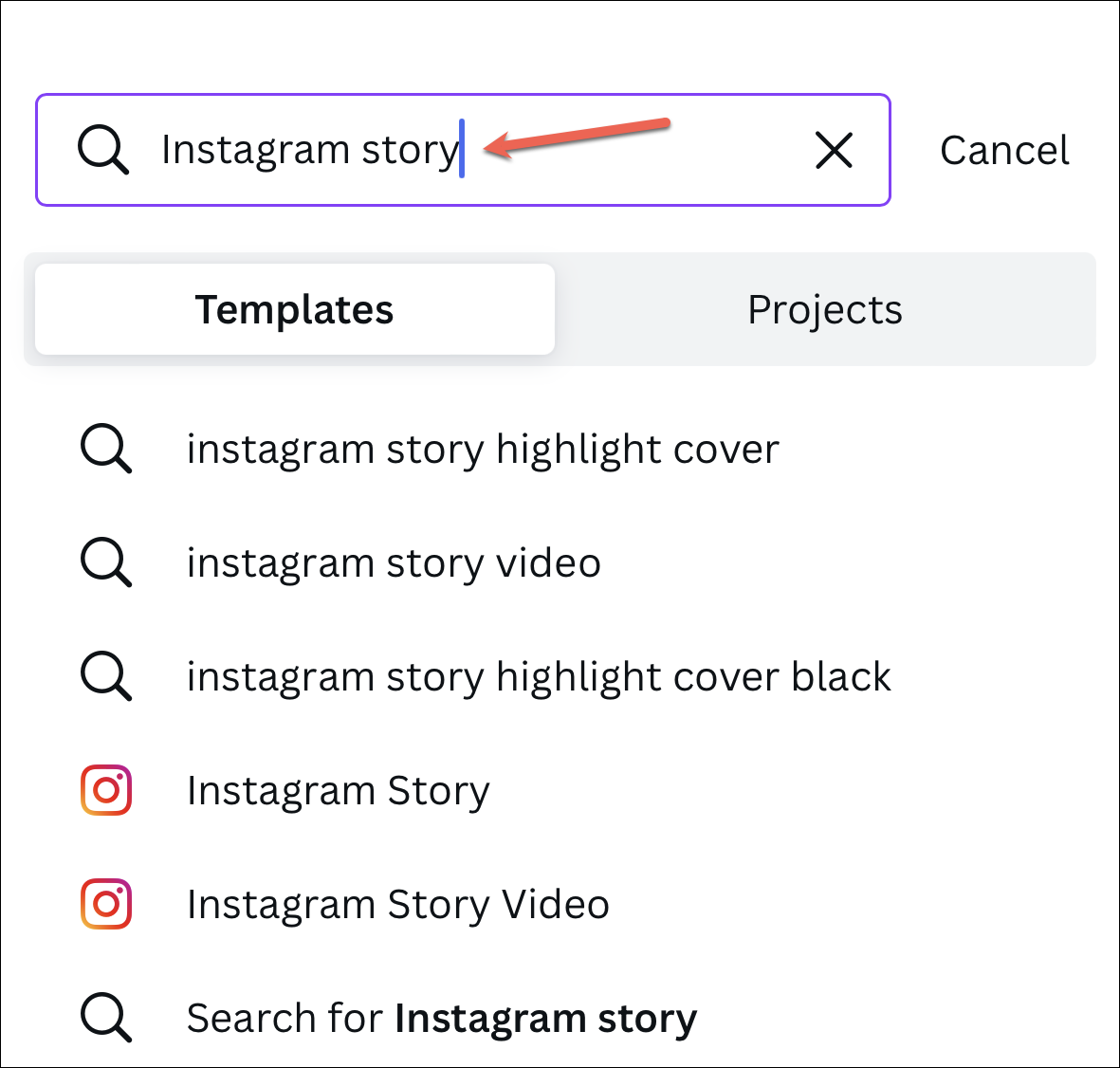 Now, choose a template to work with. Canva templates are completely customizable so you can edit them however you like. But if that's not your cup of tea, you can also choose a blank design and start from scratch.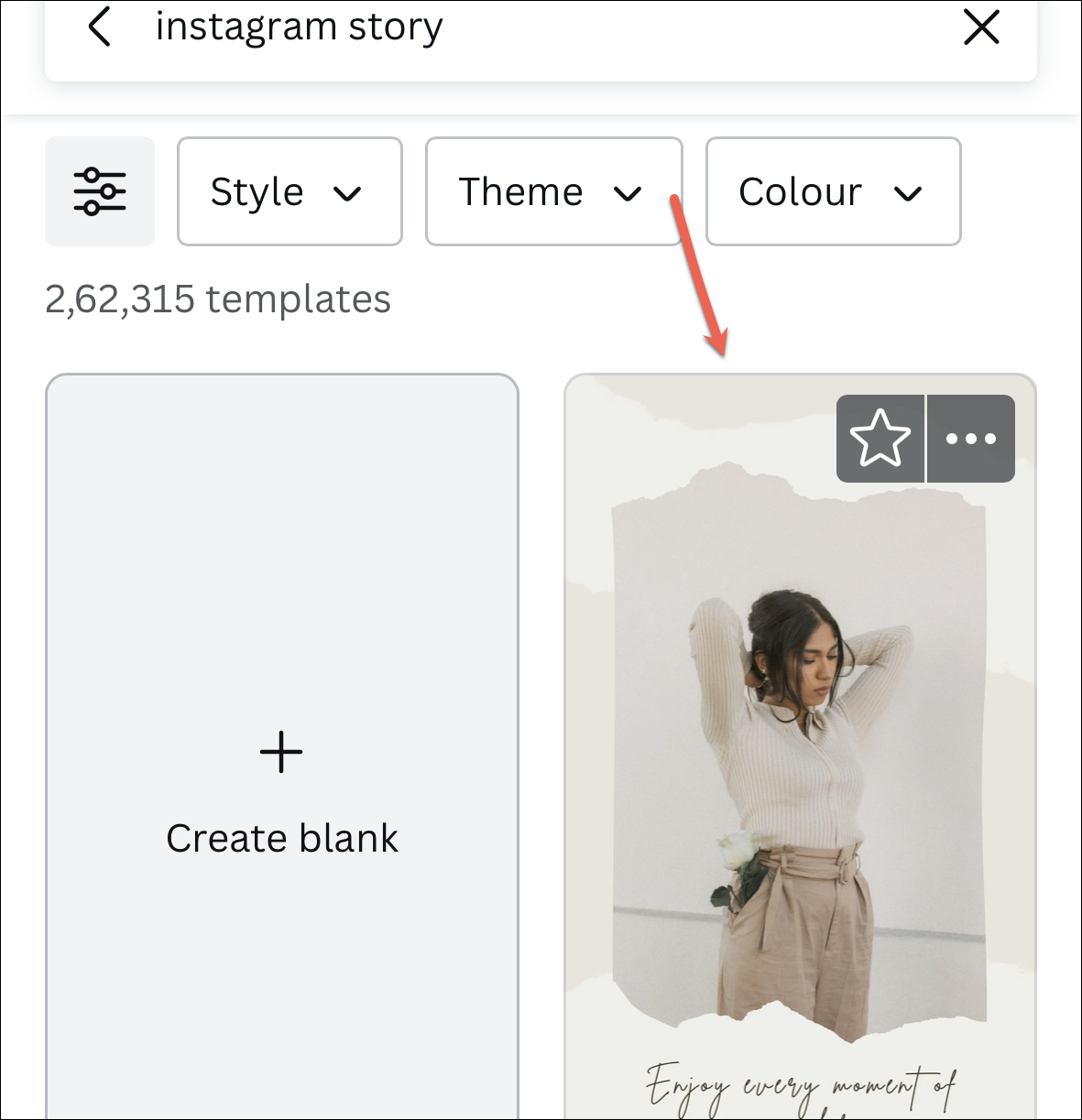 Now, on the mobile app, if you want to add your own photo, tap the photo element. Then, tap 'Replace' at the bottom.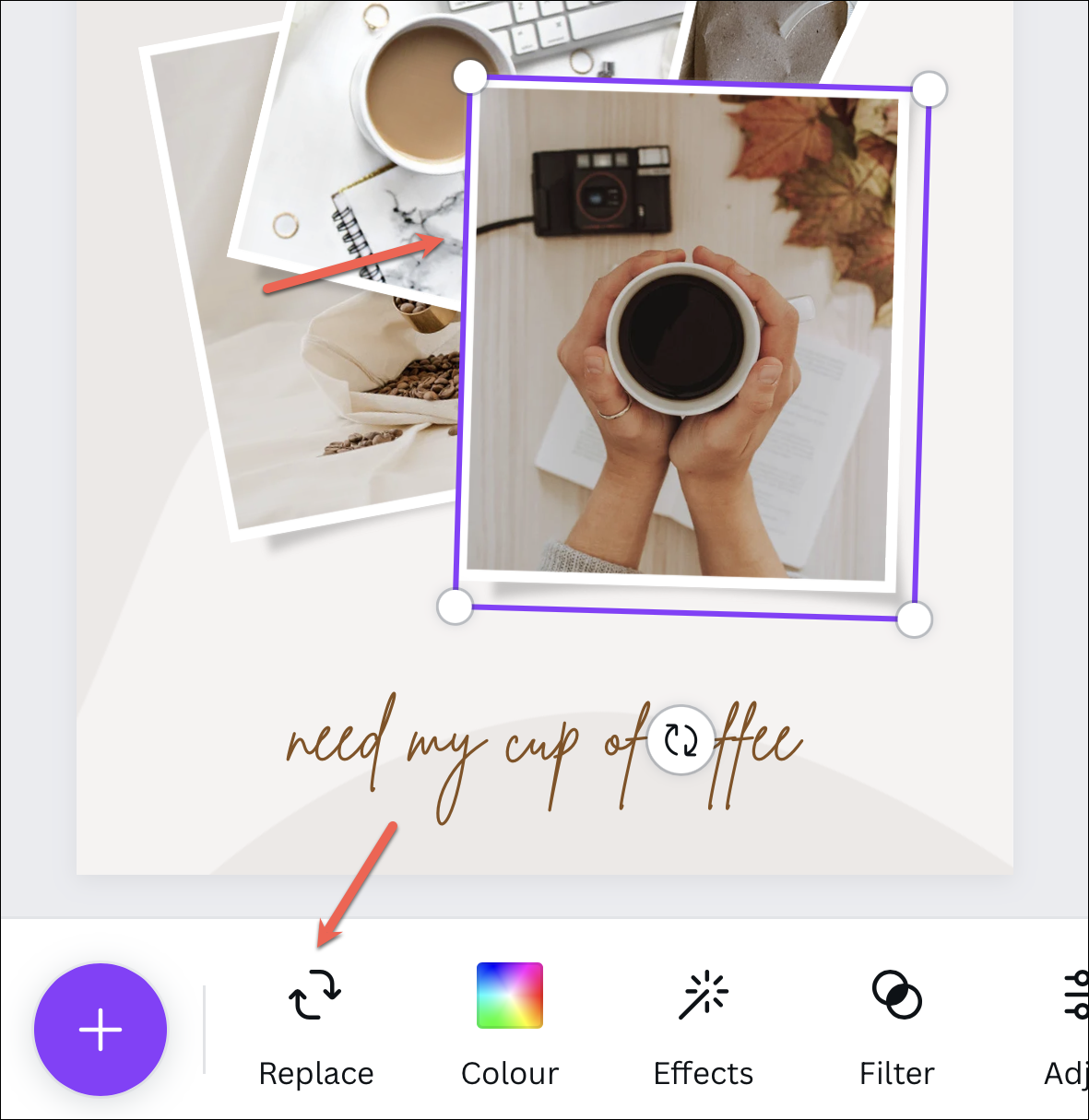 Your gallery will open. You can either select a photo from there, or tap the 'Uploads', 'Photos', or 'Videos' tabs at the bottom to switch. Canva has a huge library of photos and videos that you can use. No matter which category you're on, tap on the desired photo. It will appear on the design in place of the photo element you previously selected. (If you're on the desktop, drag and drop your chosen photo onto the element you want to replace.)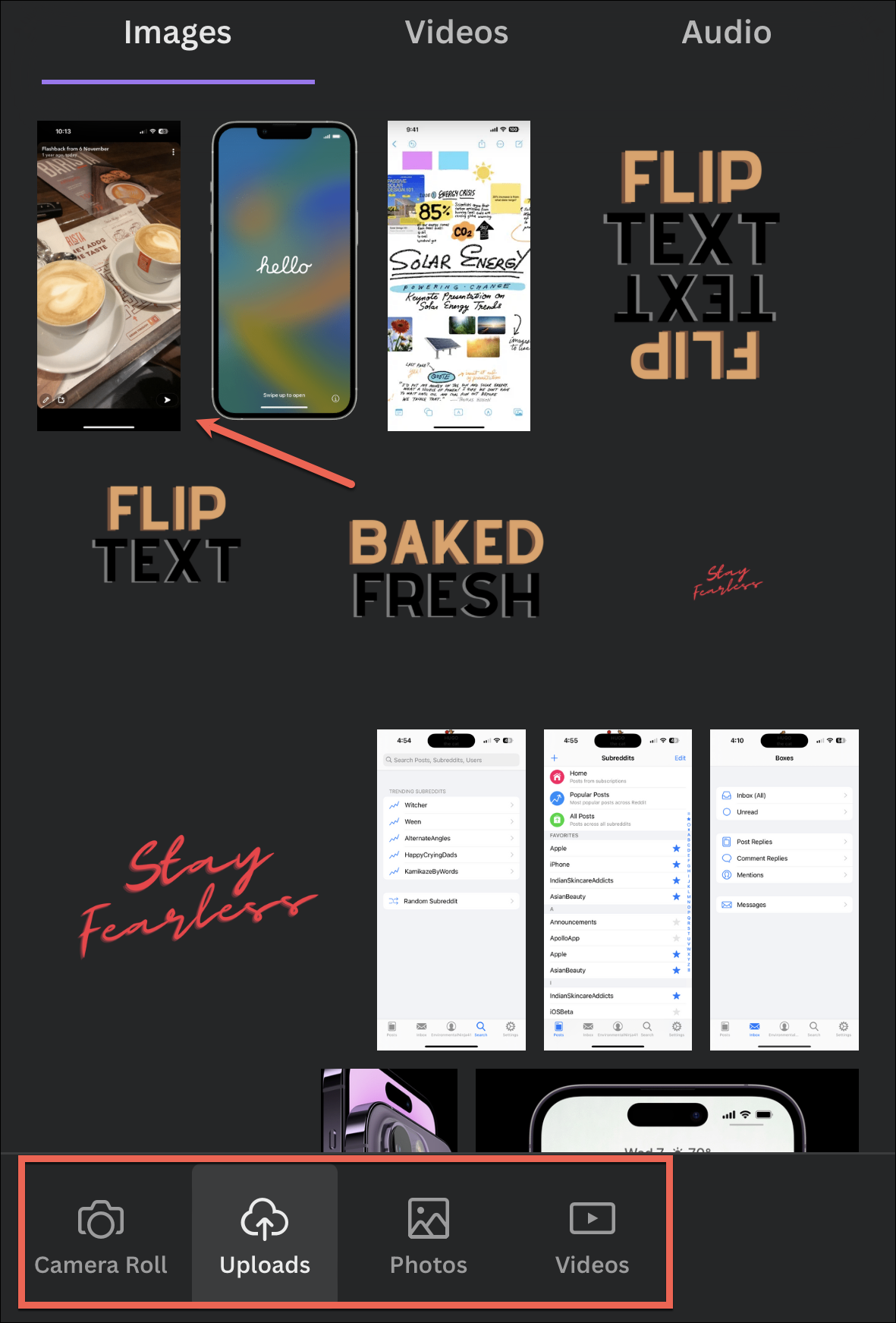 You can also add effects or filters for individual photos to match your aesthetic.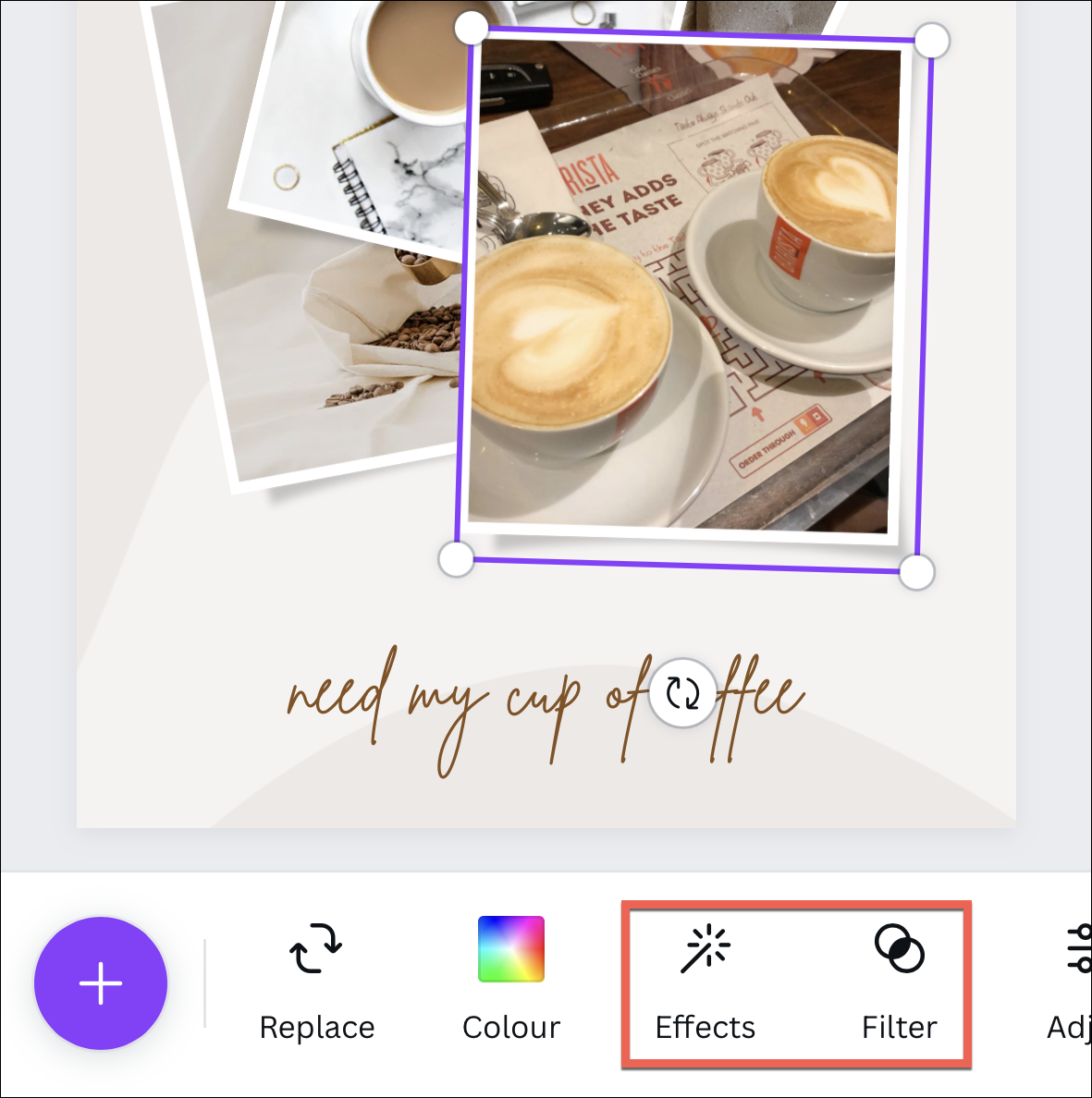 If your template has any text, you can edit it or add your own text. You can also edit any other elements or add other elements such as shapes, frames, icons, charts, lines, etc. and resize them or place them anywhere.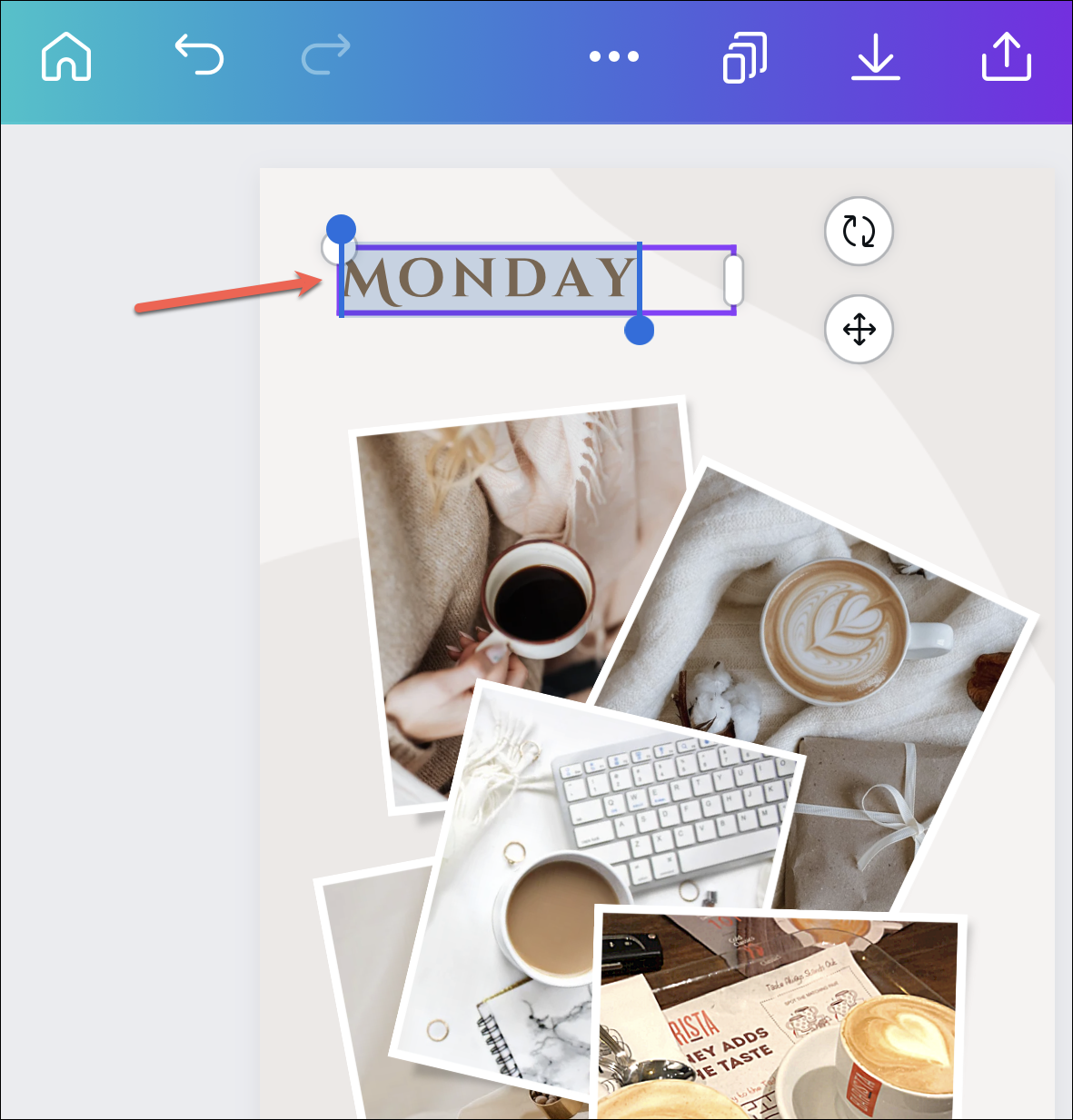 Once you have the perfect design, simply click the 'Download' button to save it on your device or the 'Share' button to share it directly to Instagram.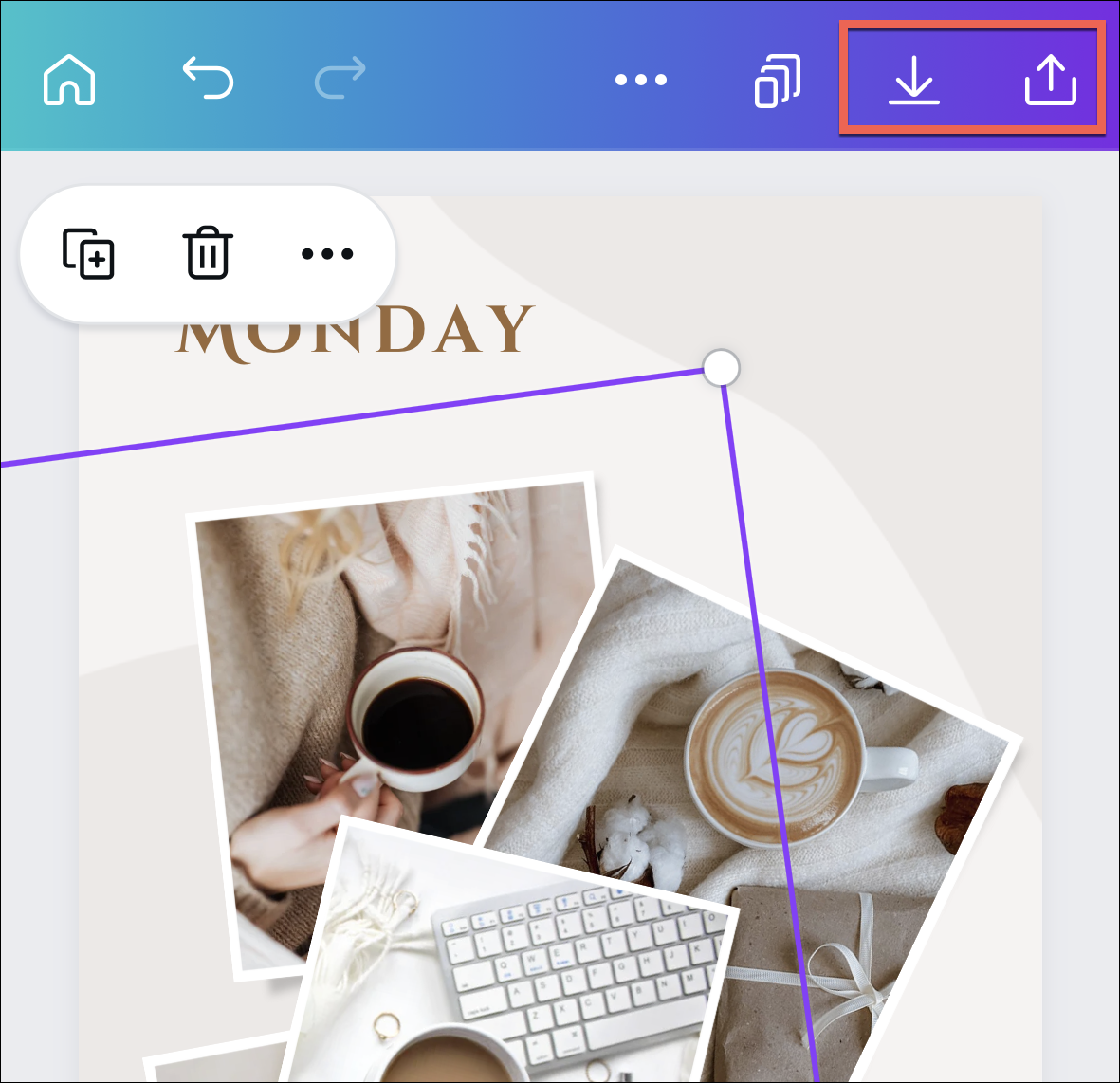 Then, from the sharing options, select 'Instagram Story'.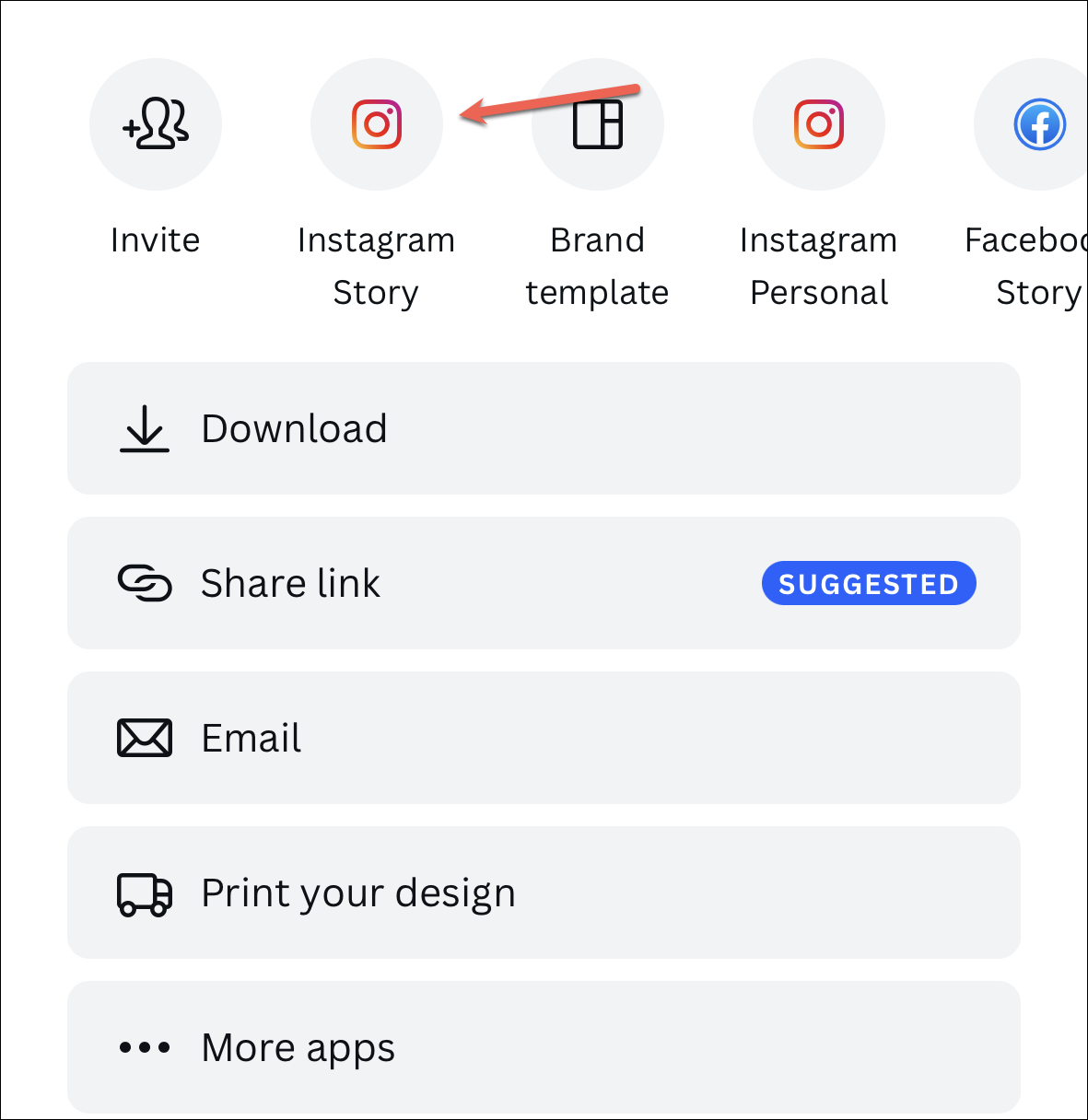 If you want to add other elements from Instagram to your story, like polls, questions, etc., you can add them before sharing. But if you're going to add any interactive elements to your story, leave space for them while designing the story.
---
Now that you know to how to create an Instagram story using Canva, make it even more amazing by following basic design principles. For example, don't clutter your stories with too many elements or information. There should also be enough white space so that viewers can focus on your design elements. In short, keep the visual balance in your story.