Windows Copilot is an AI assistant that comes built into Windows 11, marking it as the first PC operating system to offer centralized AI support.
You can access Copilot using the dedicated button in the Taskbar, located adjacent to the Search bar, or by using the Windows + C keyboard shortcut. However, if your taskbar often has many running apps and frequently used apps, creating a desktop shortcut for Copilot might be more practical for quick access.
Here's a guide on how to create a desktop shortcut for Copilot using the Shortcut wizard on Windows 11.
Creating Desktop Shortcut to Access Copilot on Windows 11
Creating a Copilot shortcut provides a convenient method to access the feature, regardless of whether you have disabled the Taskbar icon. To use this shortcut, it is essential to have the September 2023 update (version 23H2) installed on your Windows 11 device.
Start by right-clicking on the desktop, then select 'New' and choose 'Shortcut'.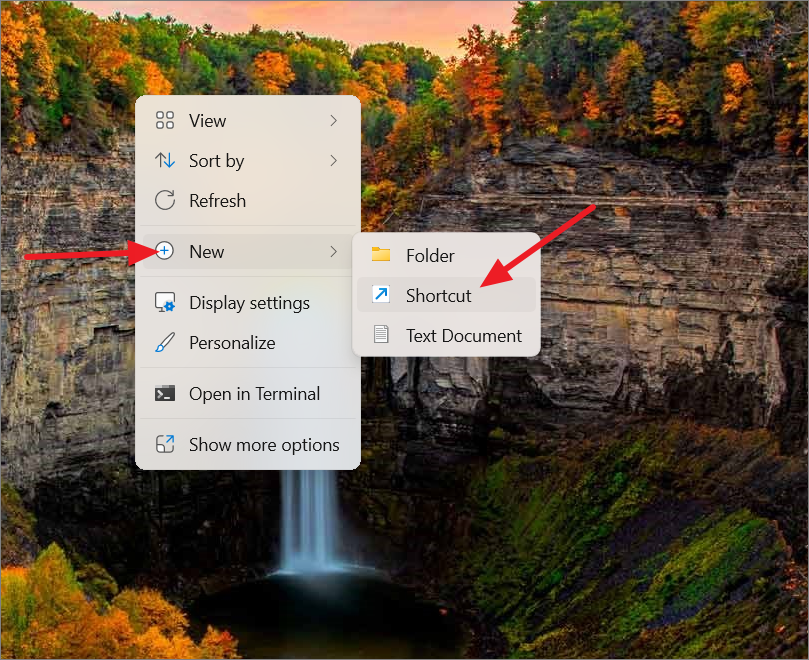 In the Create Shortcut window, copy and paste the following path in the 'Type the location of the item' field and click 'Next':
microsoft-edge://?ux=copilot&tcp=1&source=taskbar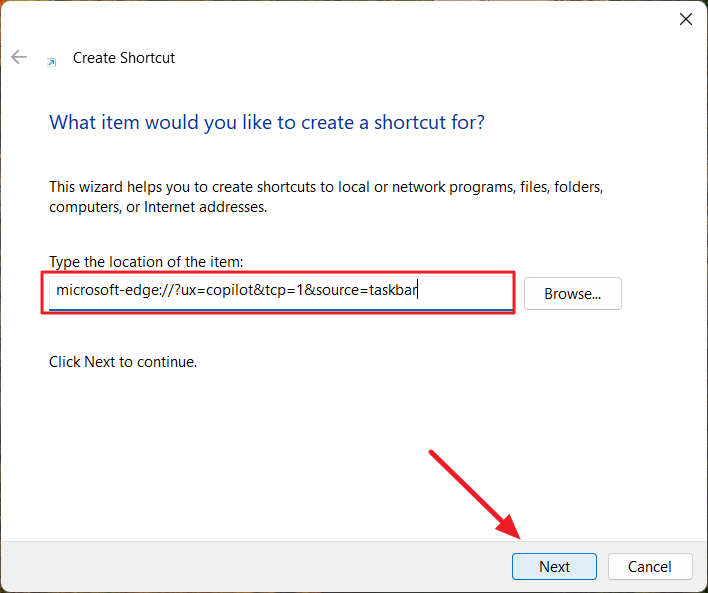 Type a name for the shortcut in the text field (e.g., Copilot) and then click 'Finish'.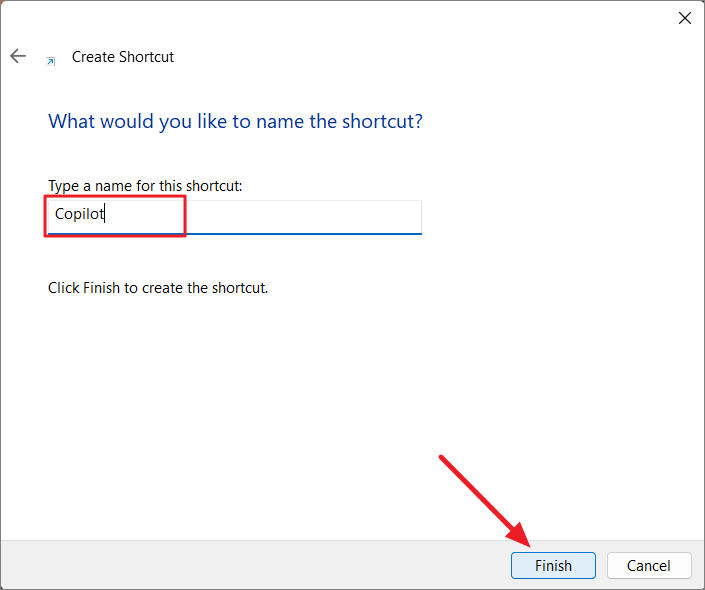 A shortcut to Copilot will be created on the desktop. Now, you can just double-click this shortcut to easily access Copilot.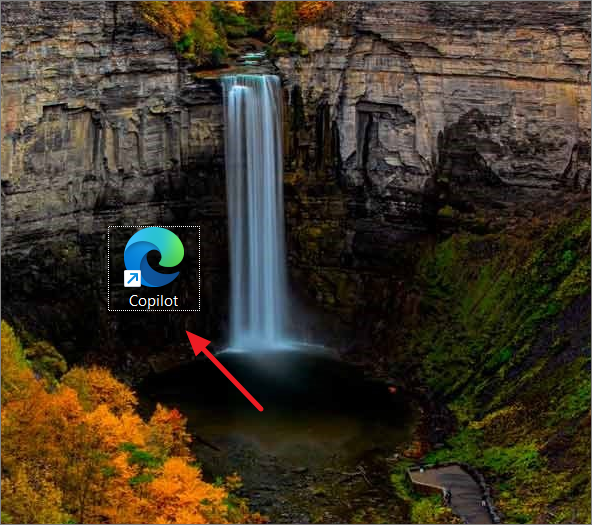 Customizing the Copilot Shortcut Icon
The above steps will create a shortcut to Copilot, but the shortcut will not have the Copilot logo. Instead, it will have the Microsoft Edge logo, which can be confusing if you also have a Microsoft Edge shortcut icon on the desktop.
If you'd like to change the icon for your Copilot shortcut, follow these steps:
Right-click on the newly created Copilot shortcut and select 'Properties'.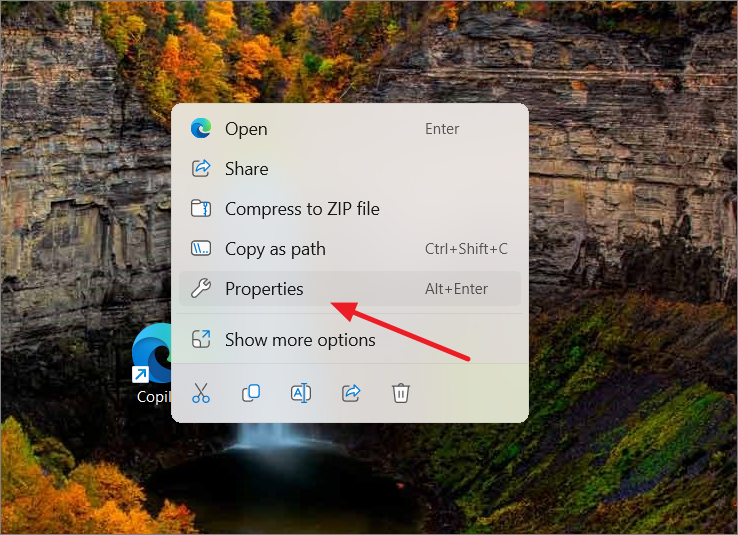 In the Copilot Properties dialog box, click on 'Change Icon.'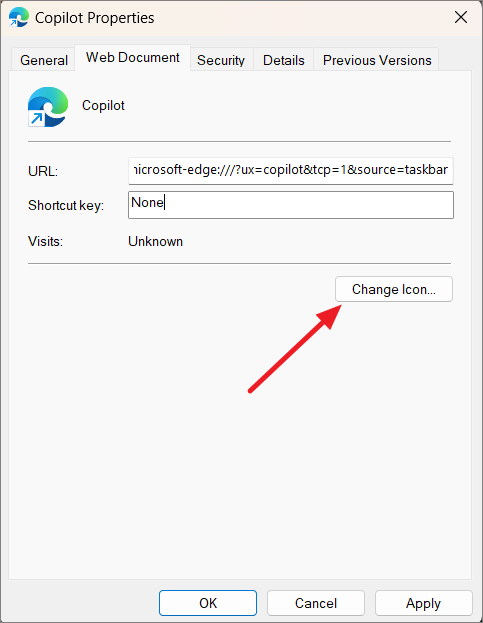 Now, you can either choose one of the available icons or click 'Browse' to choose your own icon from your computer (if you have one). The icon file should be in .ICO format.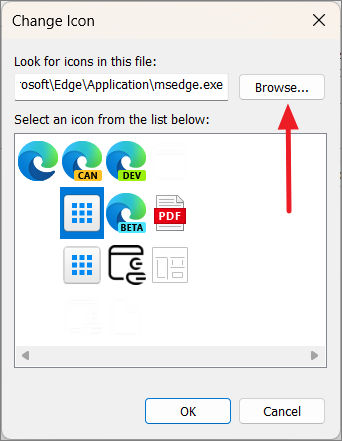 You can download the Copilot logo or any other image in .PNG format and convert it to a .ICO file using an online converter. Alternatively, you can open the .PNG image in Microsoft Paint and save it as a '24-bit Bitmap (.bmp)' file (which can also be used for icons).
Or, you can simply download the Windows Copilot logo in .ICO file format here:
After clicking 'Browse' in step 3, select 'All files' from the drop-down menu in the Change Icon window.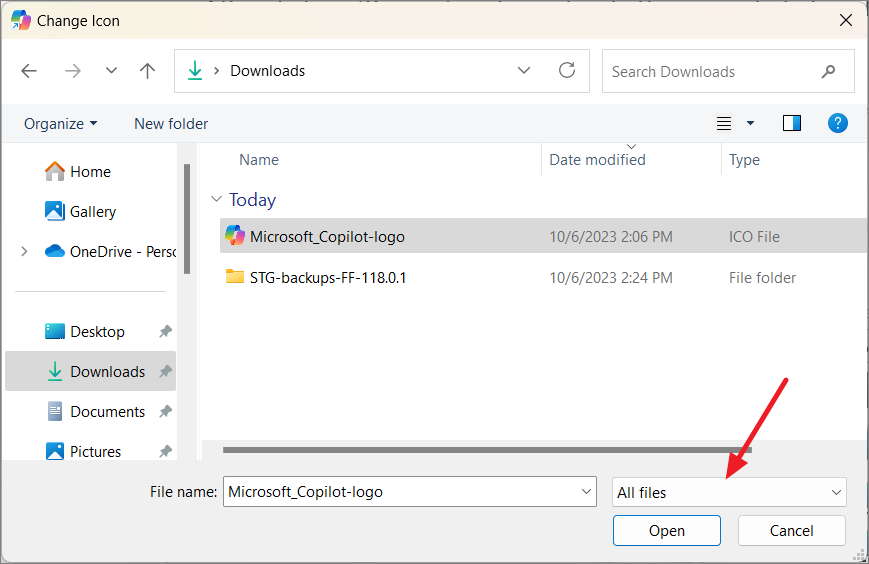 Then, locate and select the downloaded, converted, or your own icon file (.ico) or .bmp file, and then click 'Open'.
After that, make sure the icon is selected, and click 'OK'.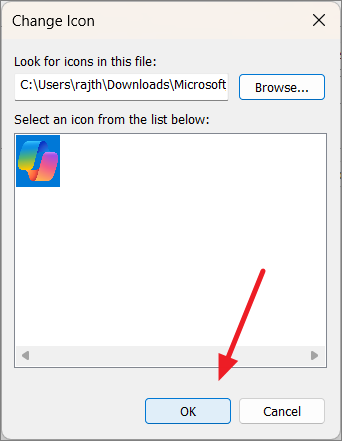 Then, click 'Apply' and then 'OK' to save the changes.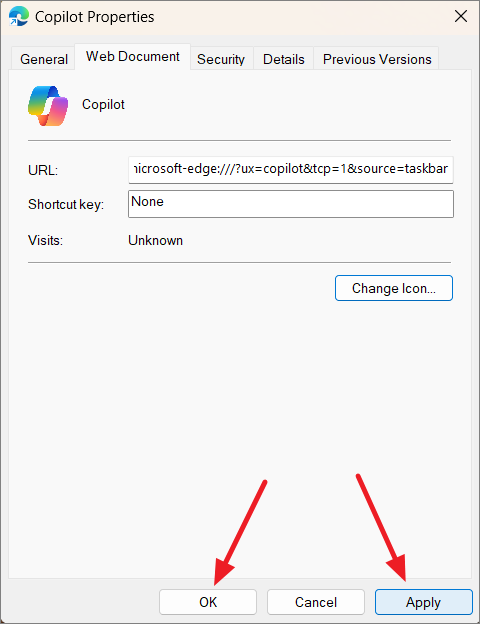 Now, your Copilot icon will be changed.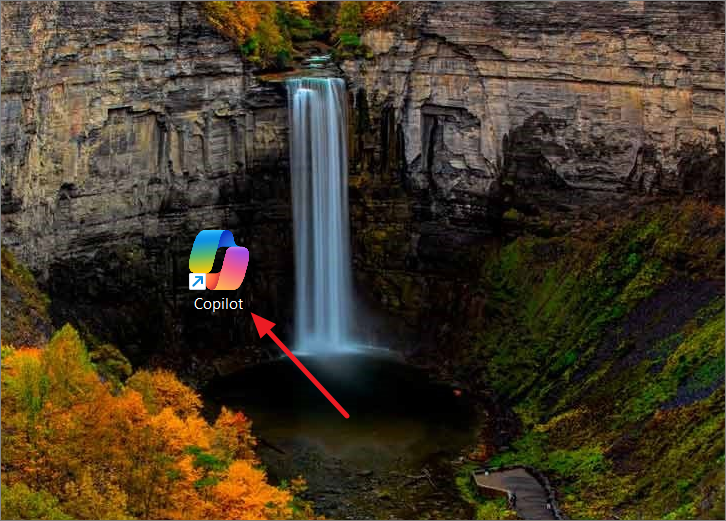 ---
If you are interested in learning more about how to use Windows Copilot to be more productive and get things done more easily on Windows, check out our other guide. And if you get tired of this feature, you can learn how to completely remove Copilot on Windows 11.