Windows 11 is a lot different than its predecessor. From aesthetics to core values, there's a lot that has changed. But what's still the same is Microsoft's attempts at bringing ads to the Operating System.
The thing is, they don't always look like ads. But it's still shameless promotion of their products, no matter how subtle they're trying to be. And let's be honest, they're not that subtle. They're still annoying, just like any other ads elsewhere.
File Explorer is the default file management system in Windows and possibly, the worst place to position ads. But you can disable these ads.
Disabling Ads in File Explorer
Now, Microsoft is testing ads in File Explorer in the latest build for Windows Insiders. Someone spotted an ad just below the address bar in the File Explorer. One user saw an ad for the Microsoft Editor here, while another saw an ad for PowerPoint templates.

This is not the first time Microsoft is trying ads in File Explorer. A few years ago, Microsoft tried ads in the File Explorer where users saw an ad for OneDrive.
While you can simply close the ad by clicking the 'x' icon, you can also disable them entirely.
Open the File Explorer. You can use the keyboard shortcut Windows logo key + E to open it. Click the option for 'See more' (three-dot menu) on the toolbar at the top.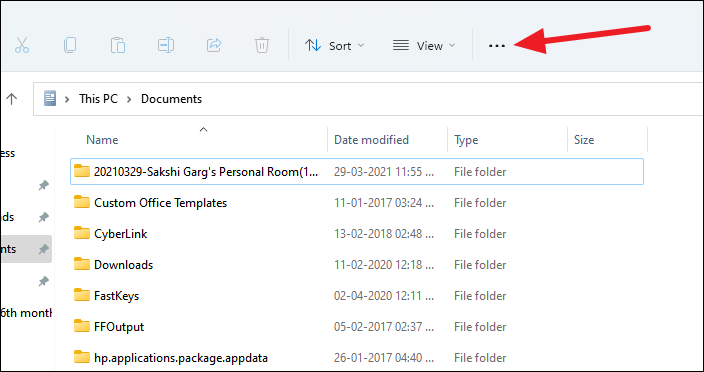 Then, select 'Options' from the context menu.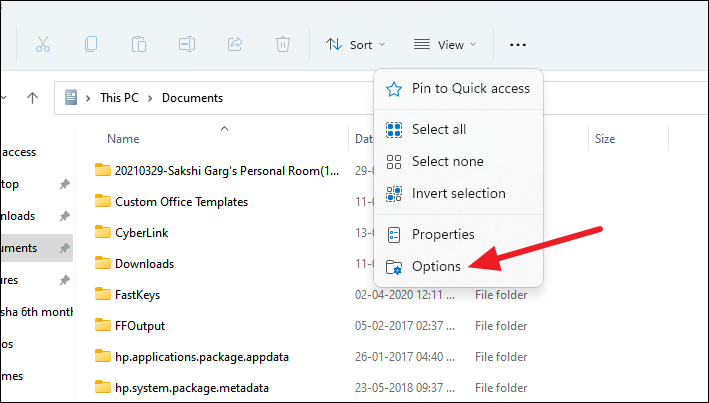 A dialog box for Folder Options will open. Switch to the 'View' tab.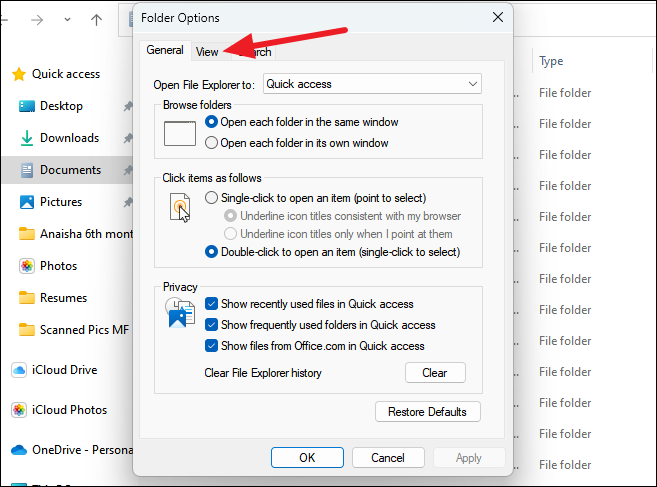 In Advanced settings, scroll down and uncheck the option for 'Show sync provider notifications' and click 'Apply'. Then, click 'OK' to close the dialog box.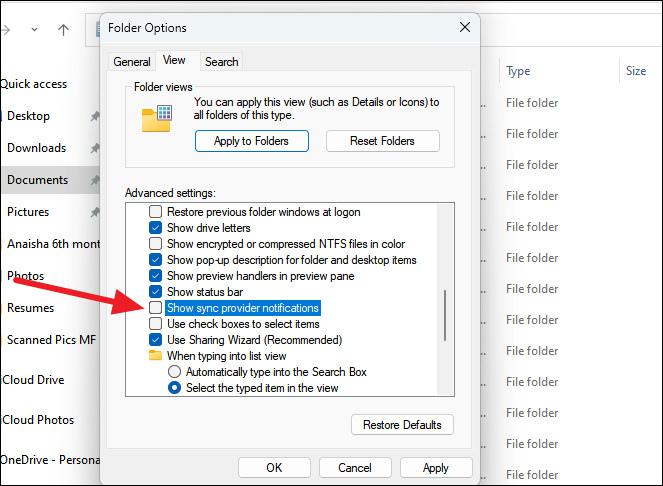 ---
Disabling Other Ads in Windows 11
Windows 11, like Windows 10, also shows ads in different places other than File Explorer. Here's how you can control what you see.
Disable Notification Pop-ups for Ads
The notification pop-ups sometimes also show unnecessary ads. Now, these ads can depend on your system and apps.
But you can go and check whether your system is being plagued by these. Open the Settings app from the Start menu or use the keyboard shortcut Windows logo key + i.
Then, from the System settings, go to 'Notifications'.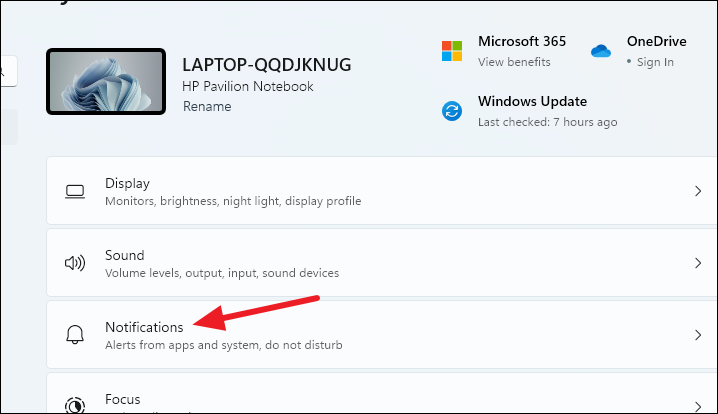 Go to the list of Notifications and Other senders. In the list, search for any options that have the name Promotion or Promo in it, (e.g.: Partner Promo or Dropbox Promotions). Turn off the toggle for them. The options might be a little different for everyone, so take your time and go through the list.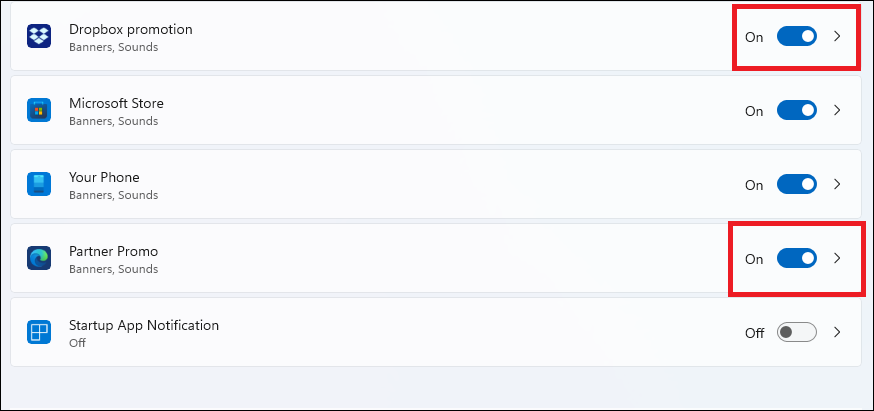 Then, scroll down and expand the option for 'Additional settings'.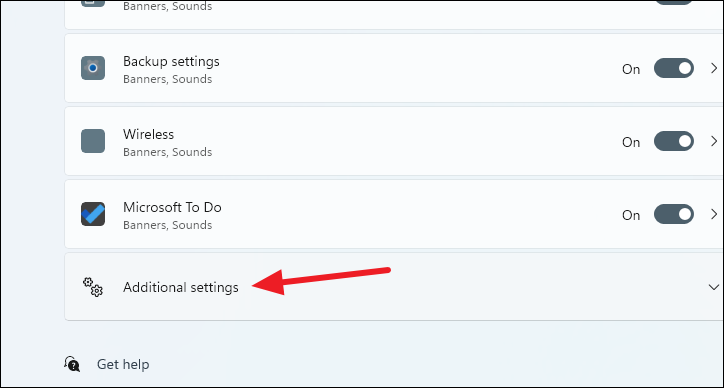 You can uncheck the option for 'Get tips and suggestions when using Windows' and 'Suggest ways to get the most out of Windows and finish setting up this device' to further reduce unnecessary notifications.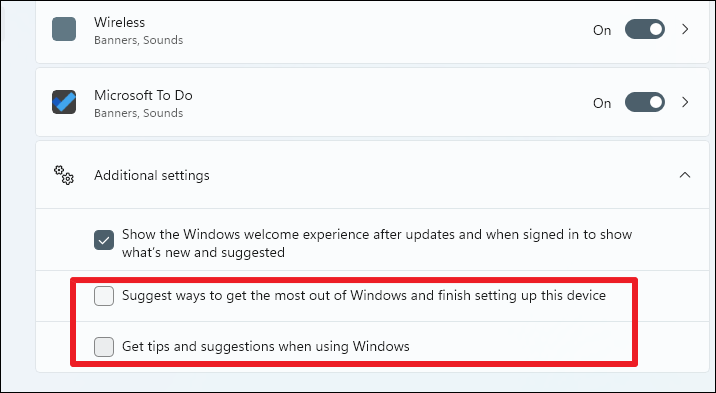 Disable Ads on Lock Screen
If you often see ads and other tips and tricks on your device's lock screen, you can disable them too. From the Settings app, go to 'Personalization'.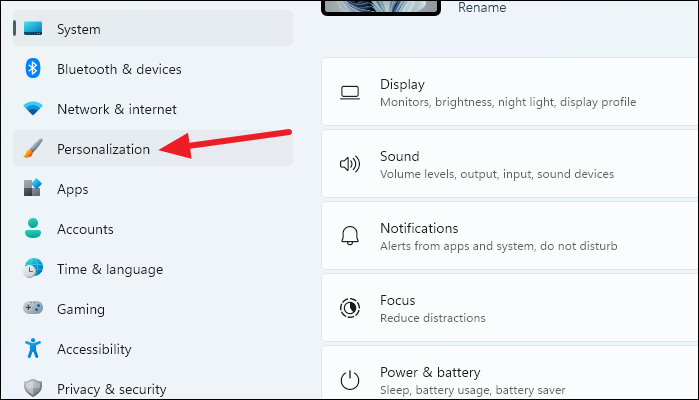 Click the option for 'Lock Screen' in the personalization options.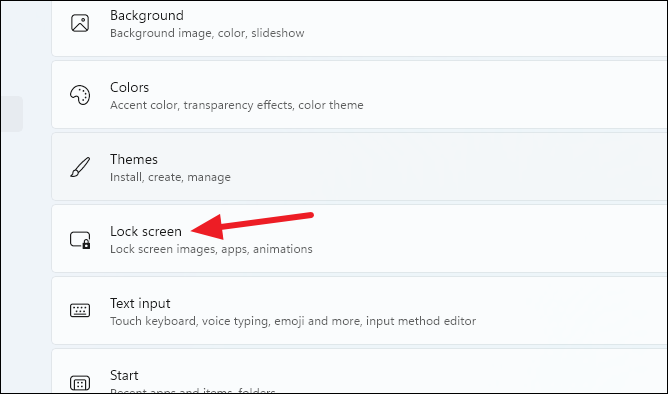 Next to Personalize your Lock Screen, if you have Picture or Slideshow selected, expand that option. Then scroll down and uncheck the option for 'Get fun facts, tips, tricks, and more on your lock screen.'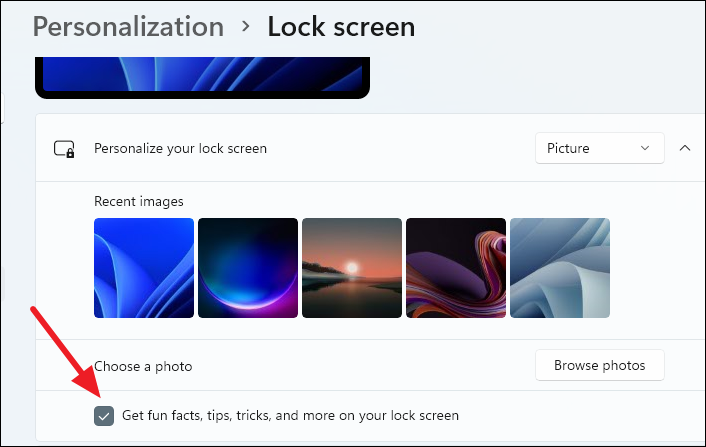 This option is not available if you have 'Windows spotlight' selected.
Disable Suggestions in Settings
Microsoft also offers "suggestions" in the settings app. These suggestions can range from some settings you might find useful to apps you might find interesting.
To disable these suggestions, go to 'Privacy & Security' from the navigation menu on the left.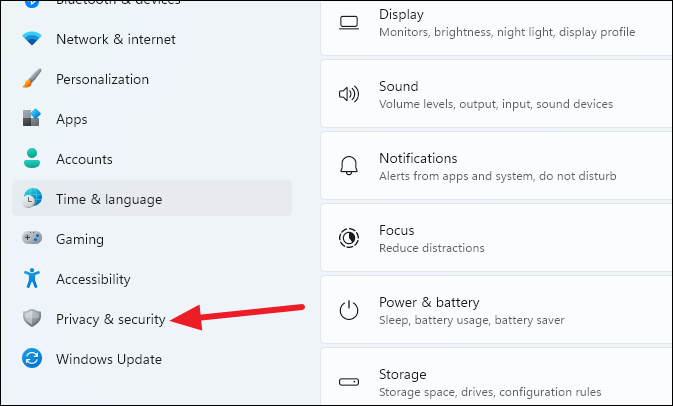 Then, click the option for 'General' from the right pane.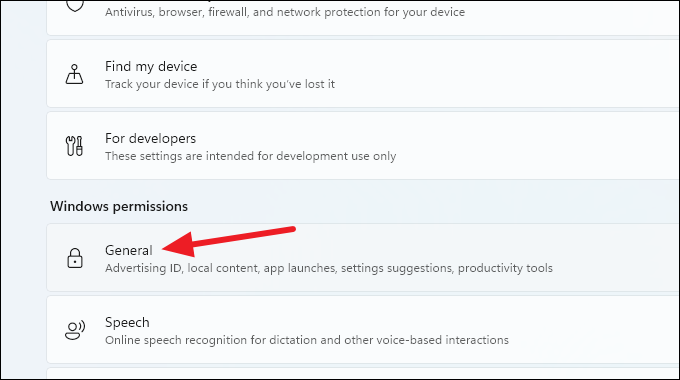 Turn off the toggle for 'Show me suggested content in the Settings app'.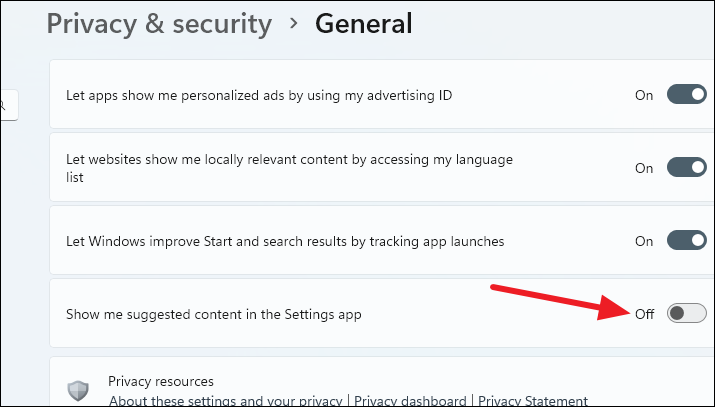 Disable Personalized Ads
While you're at it, you can also disable personalized ads across apps on your PC. Windows generates a unique advertising ID for your device. Apps can use it and associate personal data they collect about you with it. This allows them to display ads based on your interests. Both third-party apps and Microsoft products use this to deliver personalized ads to you.
To disable them, go to General from Privacy & Security settings. Then, turn off the toggle for 'Let apps show me personalized ads by using my Advertising ID'.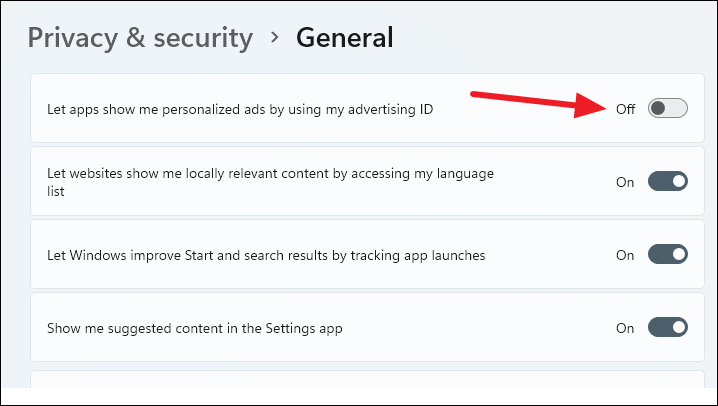 ---
Seeing ads in the OS can be a sure way to drive people to alternatives. It's safe to say that people are having intense reactions to the ads in File Explorer. Still, there's no knowing if it'll make it to the stable builds as the new ads were only seen on the Insider builds.