Chat notifications can get on the nerve after a point. Those constant pop-ups no matter which screen you are on can be disabled on Zoom with these simple steps.
Open the Zoom app on your desktop and click on 'Settings' (gear icon) on the extreme top-right corner of the app.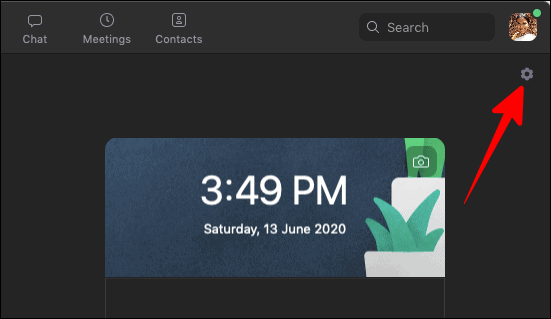 On the Zoom settings screen, click on 'Chat' in the left panel. Then, look for 'Push Notifications' section in the chat settings and select the 'Nothing' option to disable all chat notification in Zoom.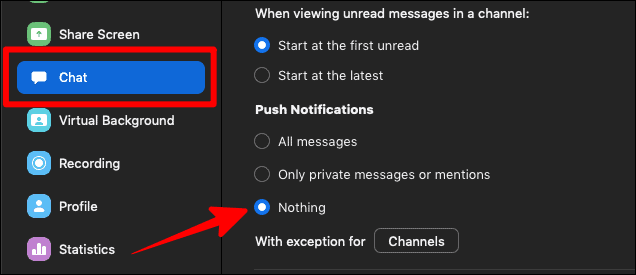 ---
Set Exceptions for Some Chat Notifications
If you use Zoom for work, some chat messages could be important enough that you shouldn't be disabling notifications for them. Thankfully, Zoom has a feature that allows you to set exceptions based for certain channels, contacts, or even 'keywords' in a message.
Set exception for a channel in Zoom chat
You can create exceptions in disabled notifications for certain channels by clicking on the 'Channels' button in the 'With exception for…' option.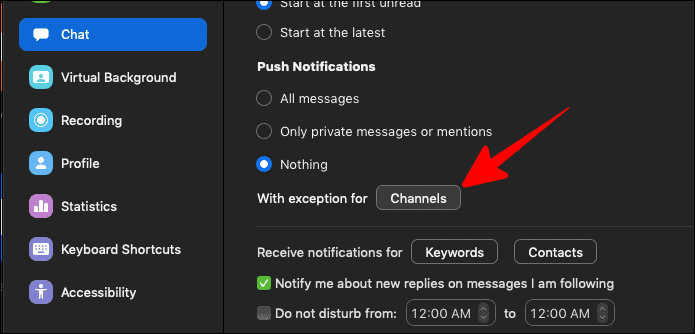 An 'Important Channels' window will open. Here, you can select the channels from which you want to continue receiving chat notifications. You can even customise the kind of notifications you want to receive for those important channels (All messages, Only private messages or mentions or Nothing).
Hit the 'Save' button at the bottom-right corner of the window to save your changes.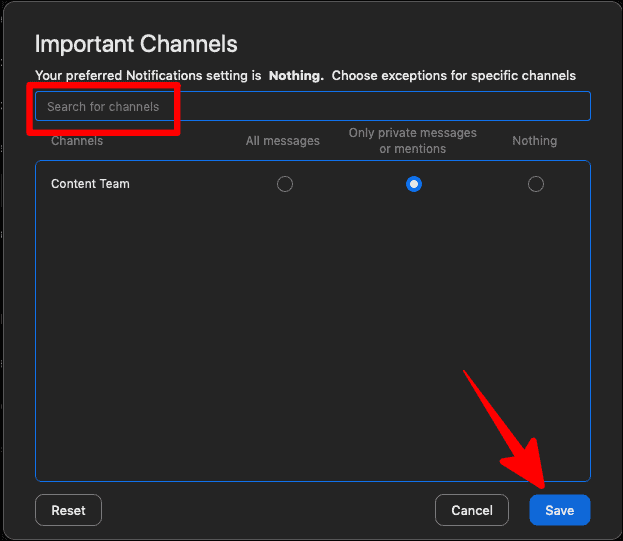 Setting exceptions for Contacts
If you wish to disable all chat notifications but keep them alive just for particular contacts, click on the 'Contacts' button in the 'Receive notifications for..' option.
The 'Contacts' button would appear only if you have chosen 'Nothing' in the Push Notifications.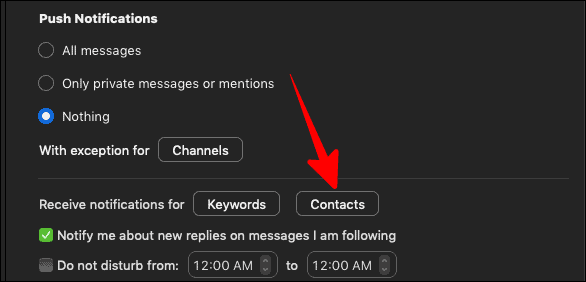 Tick the box next to the respective contacts you'd like to continue receiving notifications for and then click on the 'Save' button at the bottom-right of the 'Contacts' screen.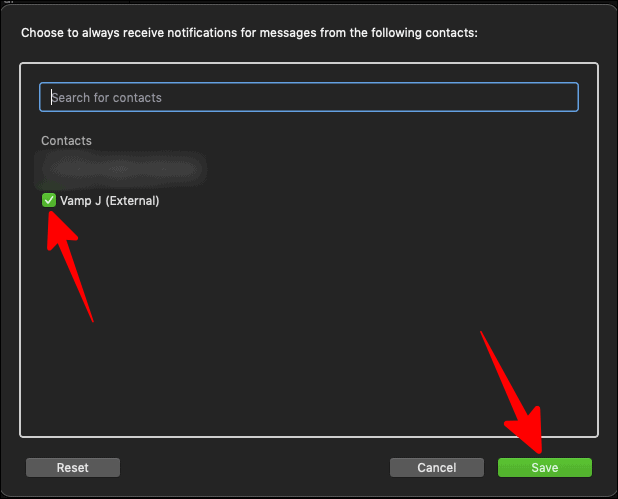 Now all of your chat notifications would be disabled except for the contacts you chose in this box.
Exceptions for Keywords
If there are certain keywords you want to get chat notifications for despite globally disabling notifications for Zoom chat, click on the 'Keywords' button right next to the 'Contacts' button.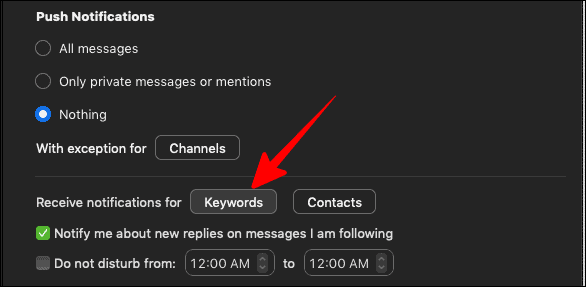 Then, add the keywords you want to get notifications for and click on 'Done'.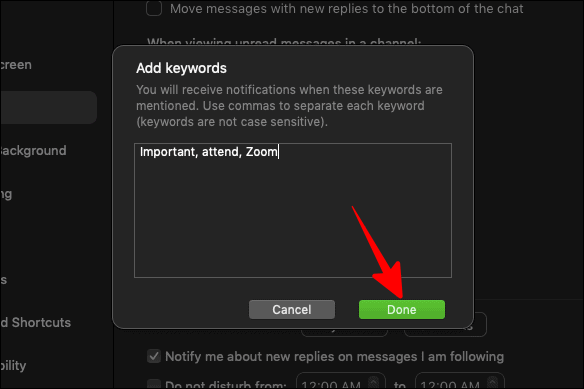 You'll now receive chat notifications for all the messages that contain these keywords.
---
Have a notification-free workday on Zoom, but remember to check your chats once in a while so that you don't miss out on anything important (in case you're not creating exceptions).