Seeing the Covid-19 pandemic situation and the need to work from home, tonnes of video calling apps focused on providing an outlet for working productively popped up and it's all good and essential, but everyone has forgotten that all work and no play can be dangerous for one's morale and mental health.
There's a reason that offices have events and parties for their employees. Even without official office parties, employees often get together outside of work hours to socialize. Nitroom is built exactly for that. Nitroom offers a virtual platform for organizations to get together and socialize in a way that no other video conferencing app does.
What is Nitroom?
Nitroom is a tool that remote teams can use to network and socialize with their colleagues like they would at a real-time party. The tool's complete focus lies with giving remote teams a space to hold after-work parties, group workshops, company events, or basically anything where people can bond and engage just like in a physical setting.
In Nitroom, people can make an unlimited number of rooms within a single call and come and go out of said rooms as they please, basically mimicking the real-life situation in parties and events where people tend to form smaller groups to facilitate real conversation.
"But doesn't that sound an awful lot like Breakout Rooms?" It does, but it isn't. Breakout Rooms are generally facilitated by the meeting organizer who assigns the attendees to their particular rooms. Meeting attendees cannot create the rooms on their own or join whichever room they please. Considering the nature of Breakout Rooms, it fits too.
But Nitroom is not a place for group assignments or anything of the sort, it's a place to socialize. Hence the flexible nature, where all meeting attendees can create new rooms and leave and join a room as they wish. Just like sauntering from a group to group in a party!
---
How to Create a Party on Nitroom
Go to app.nitroom.com in a web browser. You will first need to create an account. The only option to create an account is by signing in with your Google account as of now.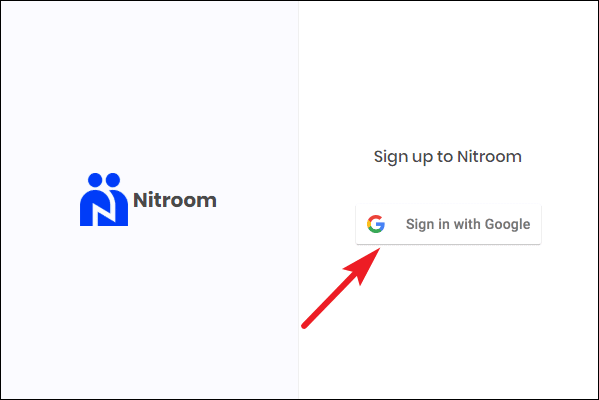 Once you have created an account, you can create a Party and share it with other people so they can join too. Click on 'Create Party' to create your first ever party.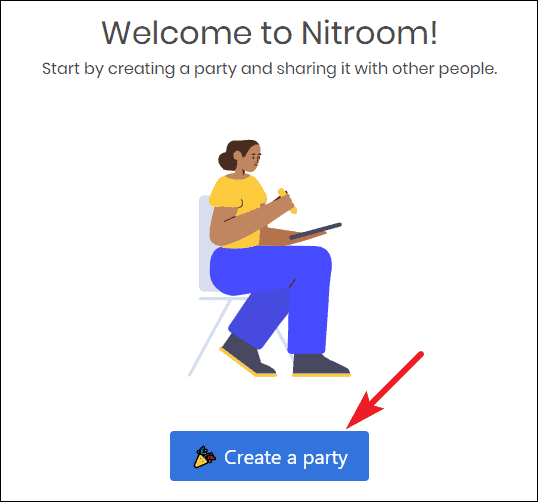 The page for creating your party will open. You can choose a cover photo for your party or use one of the random images Nitroom generates itself.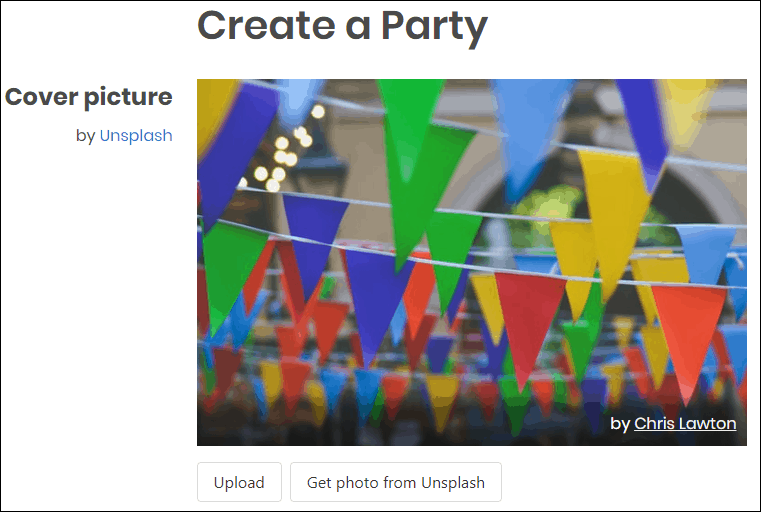 Other than that you'll also need to name your party and choose privacy settings for it before creating the party. You can make the party public so anyone with the link can join, and set the video settings for microphone and camera. You can change these settings later. Click on 'Create Party' after selecting all the settings.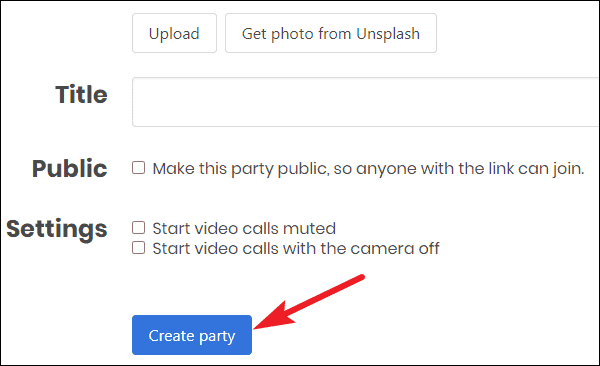 Your party is ready now. You can copy the link for the party to share with others. You'll also need to create a room to get started, especially if your party is not public. A room is basically where the video calls happen. Click on 'Create room' to start a room. Nitroom will create the room and you can also invite others to directly join the room by copying the link for the room from the address bar.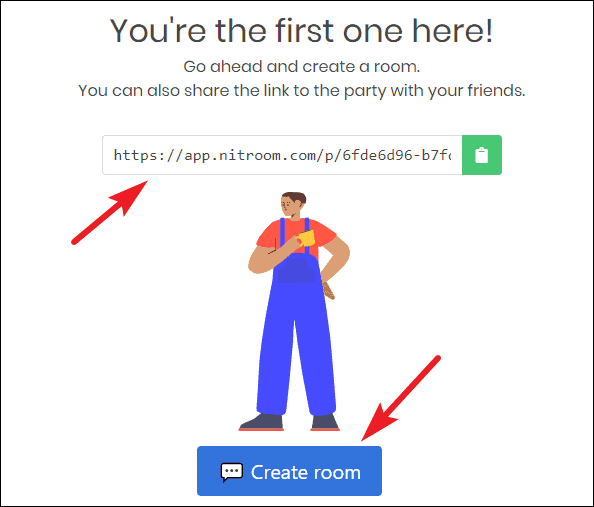 You can leave the room at any time. Click on the 'Back' button to leave the room. It's as simple as that.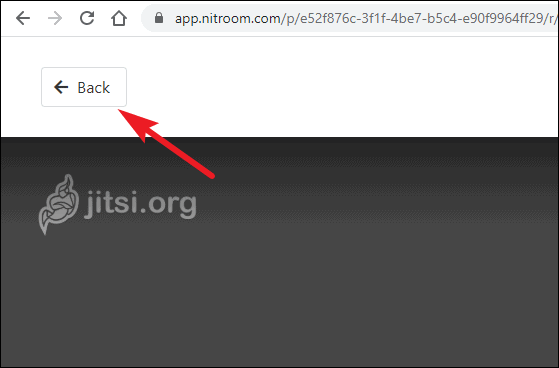 When you leave the room, you will still be in the party and can create a new room at any time. Click on 'Create Room' to start a new room.
If you are not in any room currently, you will be sort of in the lobby where you can see all the rooms that are active in the party along with the list of the participants in that room at the time. Click on the 'Join' button under any room to simply join that room.
---
How to Join a Party on Nitroom
To join a party on Nitroom, simply copy/ paste the link for the party in your browser's address bar and click enter. Even if you just want to join a party created by someone else, you will first need to create an account. Ironically, Nitroom uses Jitsi Meet's open-source code for its video calls, a platform that is notoriously famous for its privacy-centric principles and doesn't require you to create an account even to start a meeting, let alone join one started by someone else.
If the party is already going on, you will see the active rooms and the participants in them at the time. Click on 'Join' under any room to enter it.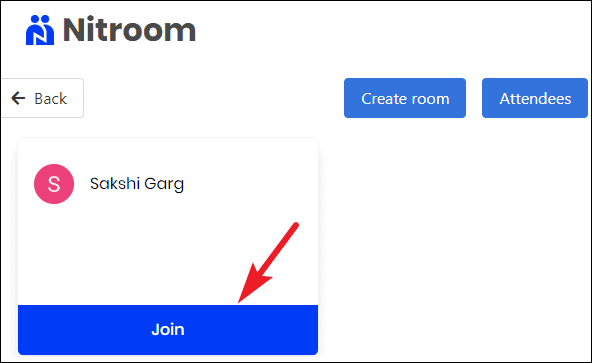 If there are no rooms active presently, you can start your own room. That's the beauty of Nitroom. You don't have to rely on the party organizer to create a room for you. You can even invite other people to join your room. Just hit them up with the link to the room.
At any time in the party, you can leave a room and start/ join another room. Click on the 'Back' button to leave the room.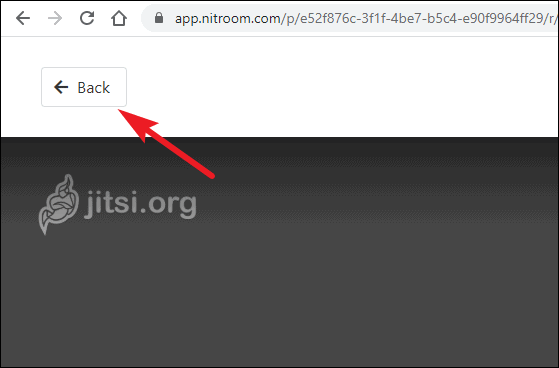 Now, you can either join a group by clicking on the room in the list of active rooms. Or, you can click on 'Create Room' to start a new room.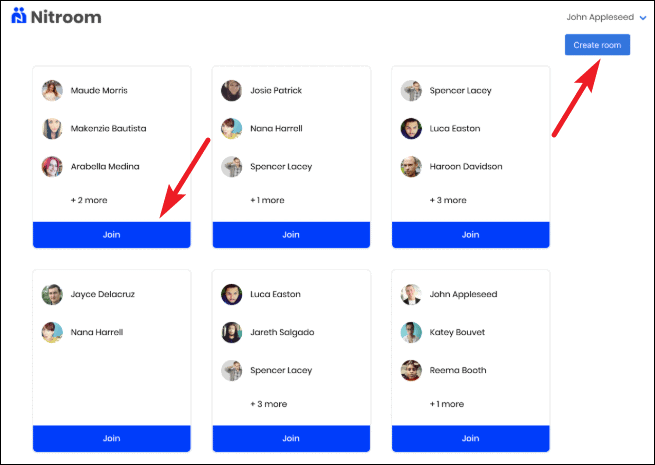 ---
There you have it. A complete rundown of how you can use Nitroom to have remote parties and events that closely mimic the real-life scenarios that happen at said parties. It might be just the thing you needed to add a little zest to your life right now. Nitroom has a basic version that is free and scaled-up versions for Businesses and Enterprises that you can subscribe to.