Contact Poster is one of the new features you can find in iOS 17. It allows you to customize how your caller ID shows up when you call somebody on their iPhone.
Though the feature introduces new ways to show off your personality and your creative taste, you do not want your picture to pop up on every person's phone whom you call.
Thankfully, you can turn it off. However, before you do that, you must completely understand the 'Contact Poster' feature.
What is Contact Poster, and How it Works?
Contact Poster is a highly customizable caller ID feature introduced with iOS 17. It appears on the receiver's phone whenever you call them. However, both of you would need to be on iOS 17, along with it being set up and apt sharing settings configured to do so.
With Contact Poster, you can display a favorite picture of yours or your own Memoji. You can also stylize the font typeface and color and apply filters to the picture. It also supports vertical layouts for fonts in Japanese and Chinese.
You can let your creative juices flow and design a Contact Poster that resonates with your style and personality.
If you wish to learn more about Contact Poster, head to the link below to read our dedicated article.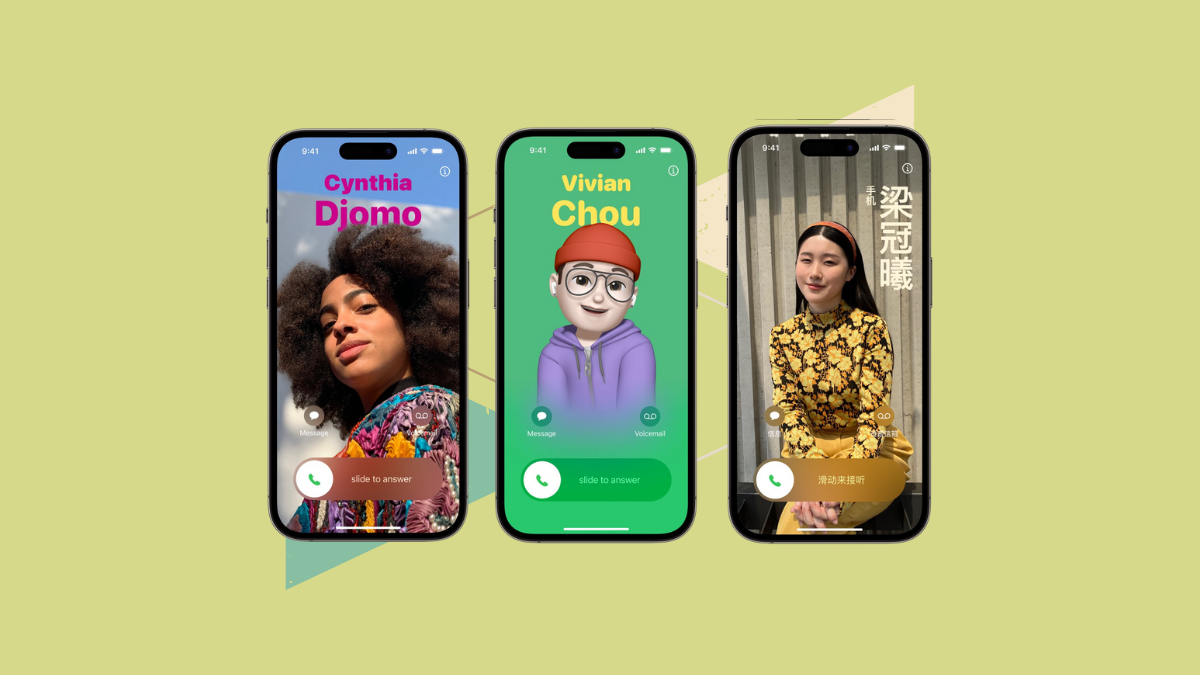 Now that you understand Contact Poster, let's move on to Disabling them.
Disable Contact Poster Using the Phone App
There are two ways you can disable the contact poster. You can either disable it for an unknown number or everyone. We have showcased both options in this guide. You can pick one that suits you.
First, head to the 'Phone' app from the Home Screen or the App Library.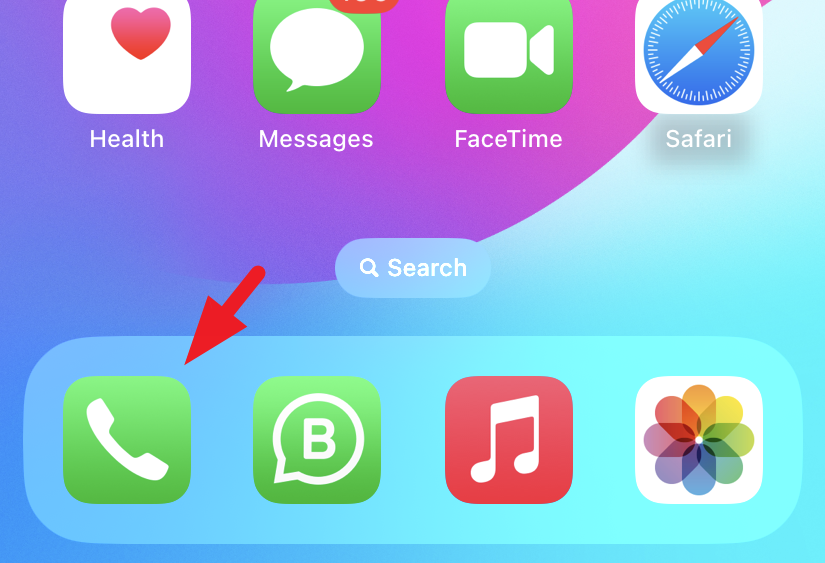 After that, tap on 'Edit' from the top left corner to proceed.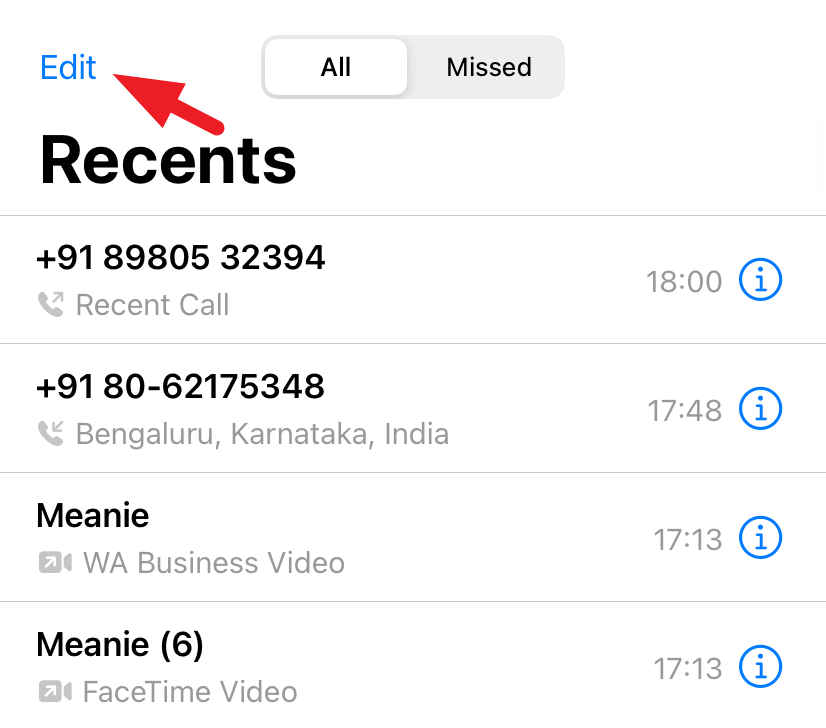 Next, tap on your name card to continue.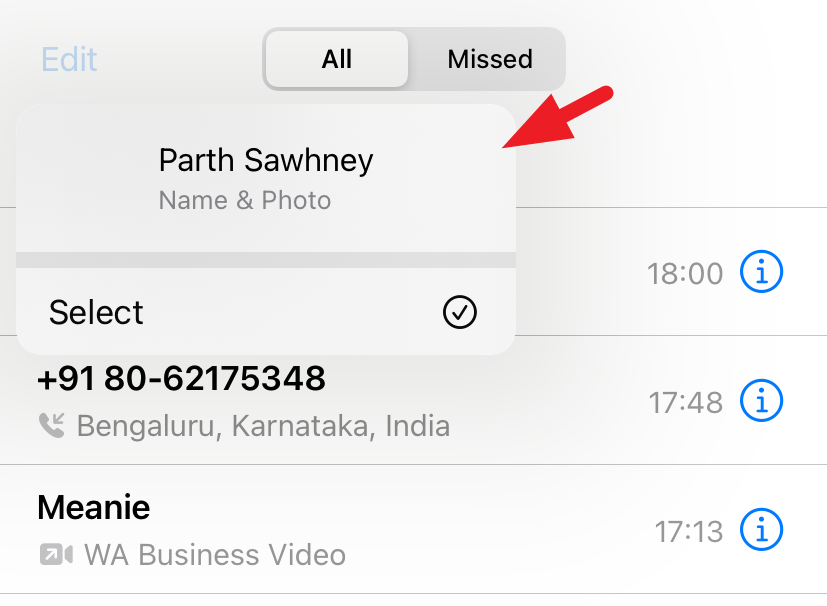 If you want to disable the contact card for all the unknown numbers you call, tap on the 'Contacts only' option.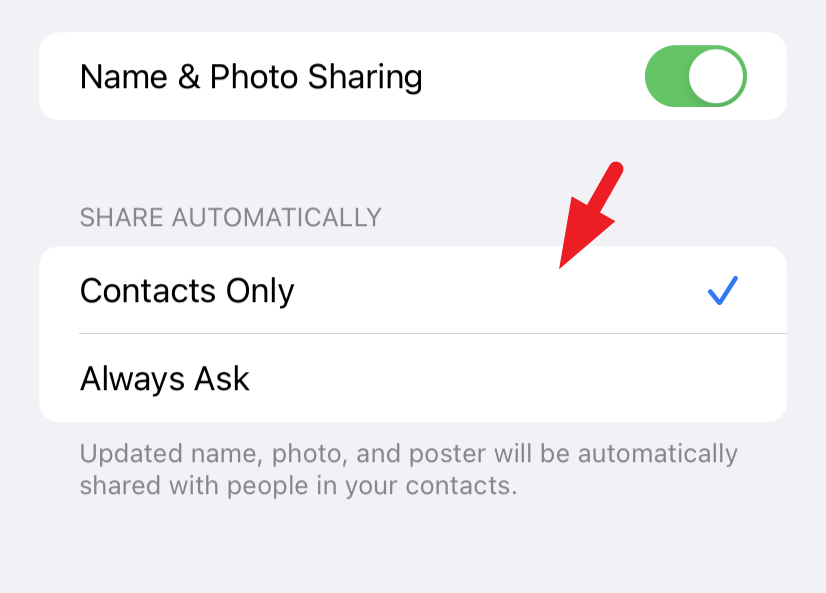 If you want to disable it completely for everyone, tap on the 'Name & Photo Sharing' toggle to turn it off. Then, tap on 'Done' from the top right corner.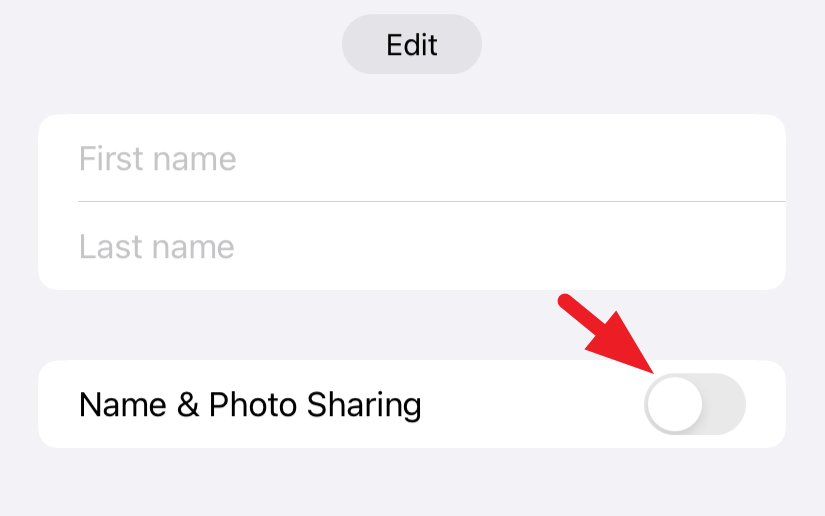 That's it. Now, no one will receive your Contact Poster when you call them.
---
Contact Poster is an amazing way to make the boring caller ID more interesting. However, if you tend to call unknown numbers a lot or dislike the idea of having a Contact Poster, disabling it might be a better option.