One of the challenges with using a Two-Factor Authentication system is that you must have your phone around to be able to receive codes, either via an authentication app or SMS. And then there are rare situations like accidentally deleting the authentication app, resetting your phone, or having no service in your area (so no SMS). Such situations leave you to reset the 2FA set up on your account so you can add your authentication app again.
Thankfully, it's pretty easy to do on Zoom. As an admin of an organization, you can reset Zoom 2FA for any user through the 'Security' settings in your Zoom account with admin privileges.
How to Reset Zoom 2FA for a User
Go to zoom.us/signin and login with your Zoom account with the admin access. Then, click on the 'Advanced' option available in the navigation panel on the left.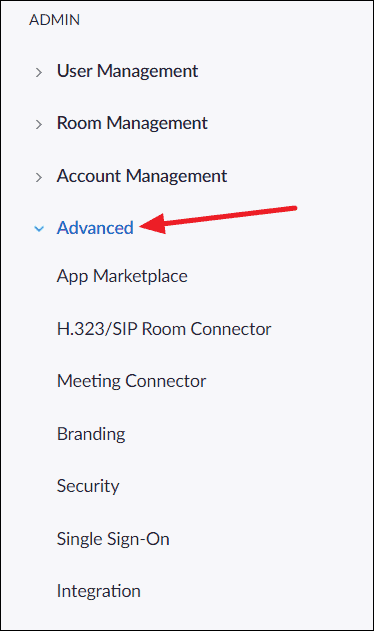 Select the 'Security' option under the expanded options from the 'Advanced' section. This will open a new page that comprises all the settings related to the secuirty of all user accounts within your organization.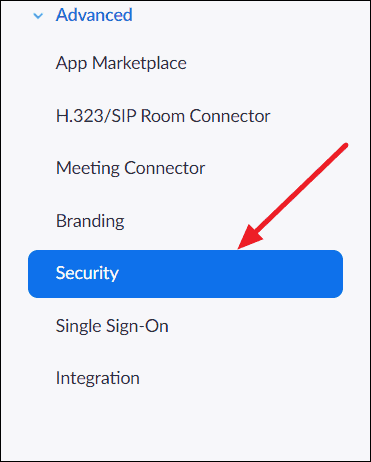 Scroll-down on the security settings page until you see the Two-Factor Authentication settings. Under this section, click on the 'Reset two-factor authentication for select users in your account' link. This will be a highlighted text present just above the sign-in methods.
You will be asked to enter the 'E-mail address' of the user whose two-factor authentication you want to reset, and your account password. You can also enter the email address of multiple users if needed.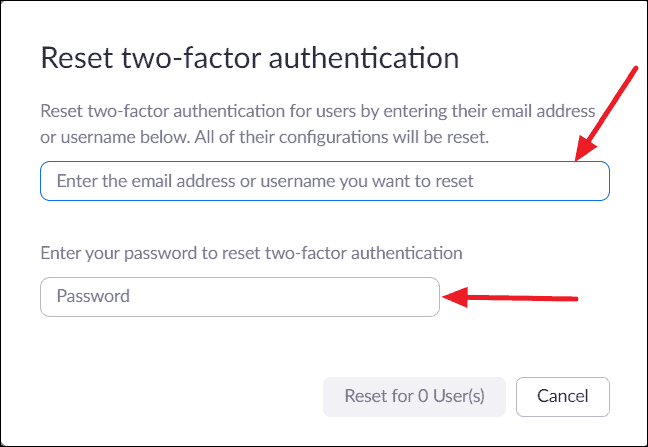 After entering the email address and your password, click on the 'Reset for User(s)' button.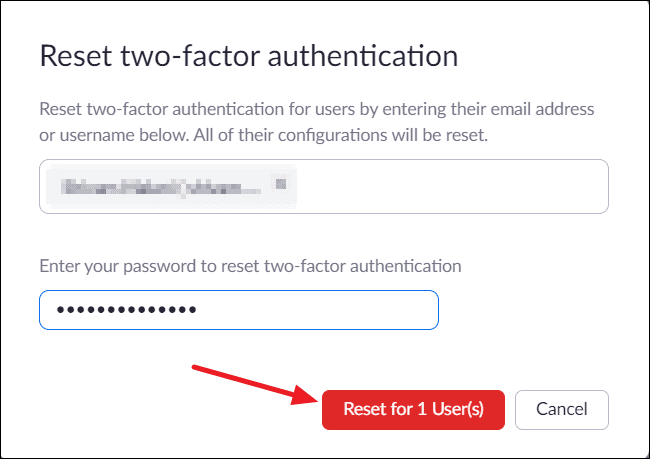 The selected users will be prompted to set up Zoom two-factor authentication again the next time they log in to their account.