Safari is a great browser, there's no arguing with that. But it's not everyone's cup of tea. And a lot of users have consistently voiced their discontentment over not being able to use their choice of the browser as default. But that's all in the past now.
Starting with iOS 14, Apple is finally allowing users to make third-party apps as their default app for browsing or emails. So when you click a link to open it, it doesn't always have to open in Safari. The same goes for emails. It's safe to say that the native Mail app is not on anyone's favorites list. So being able to select the app of your choice as the default is going to be a hit with the users.
But there's a slight catch. Even though the support for making third-party apps as default now exists in iOS 14, you cannot make just any third-party browser as default in your iPhone, at least not yet. Google Chrome is the only app that has released an update that allows you to make it the default app. For other apps, you will just have to wait for their update.
How to Set Chrome as the Default Browser in iPhone or iPad
Before you dive into your settings to make the changes, you need to make sure that you've got the latest version of iOS 14 (or iPadOS 14 on the iPad) as well as the latest version of the Chrome app installed on your iPhone. Go to the App Store to download or update to the latest version of the Chrome browser.
Then, open the Settings of your iOS device and scroll down to find 'Chrome' in the list of apps. Tap on it to open.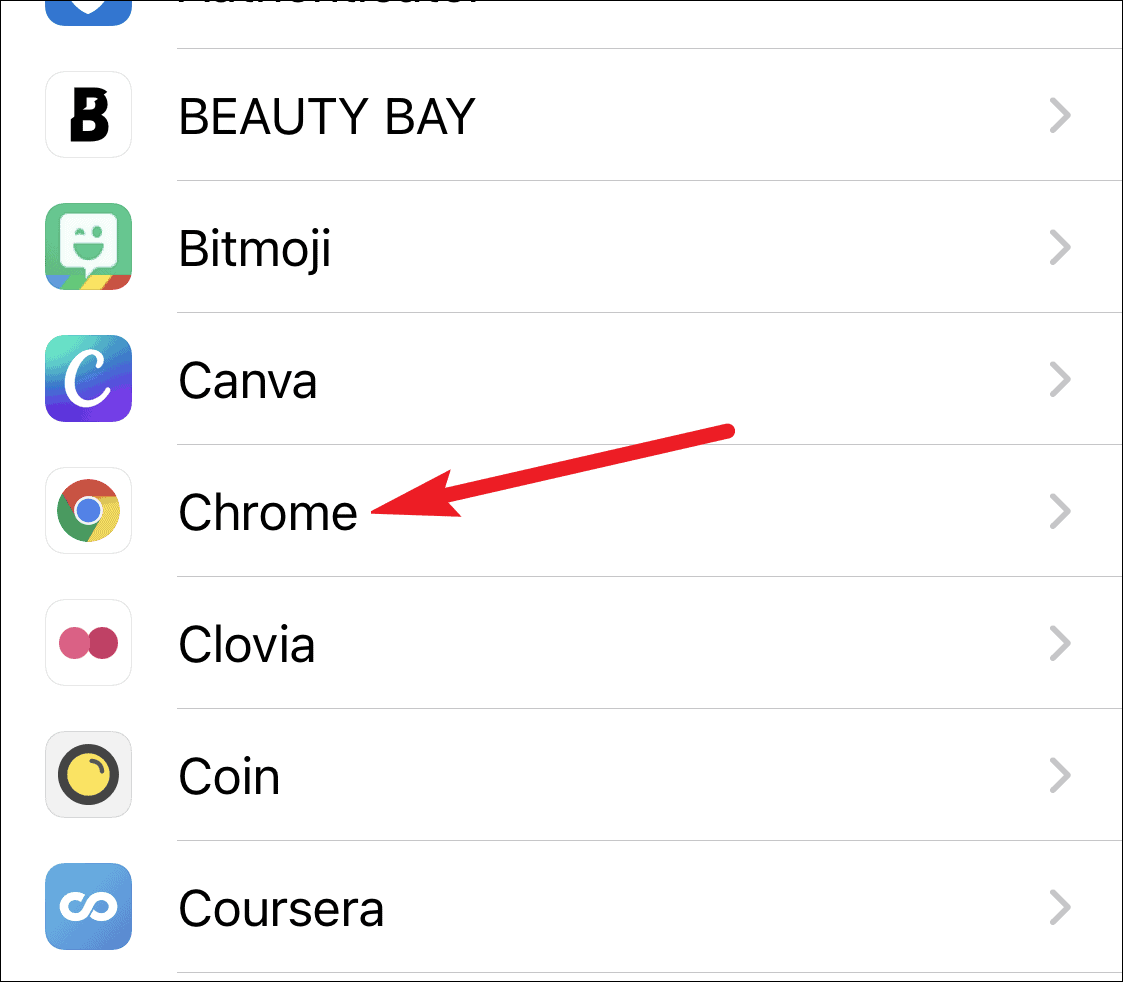 Then, tap on the 'Default Browser App'.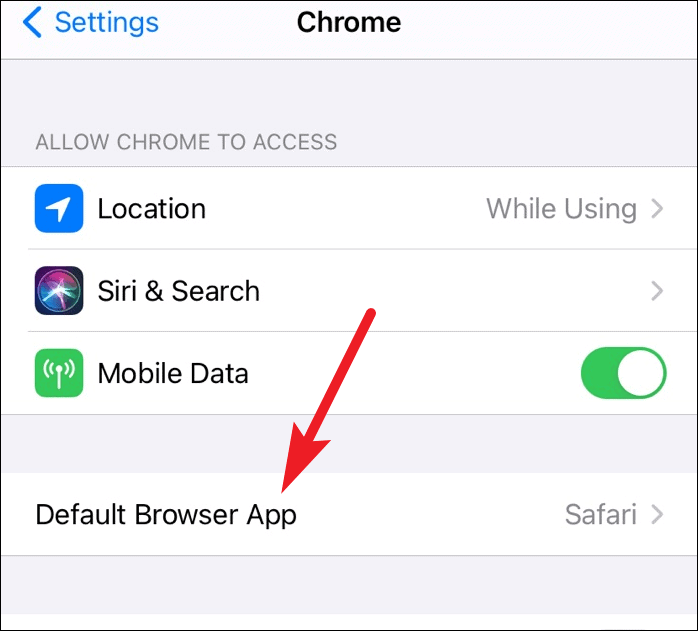 Safari will be the default app in this category. Tap on Chrome to select it and make it the default browser app.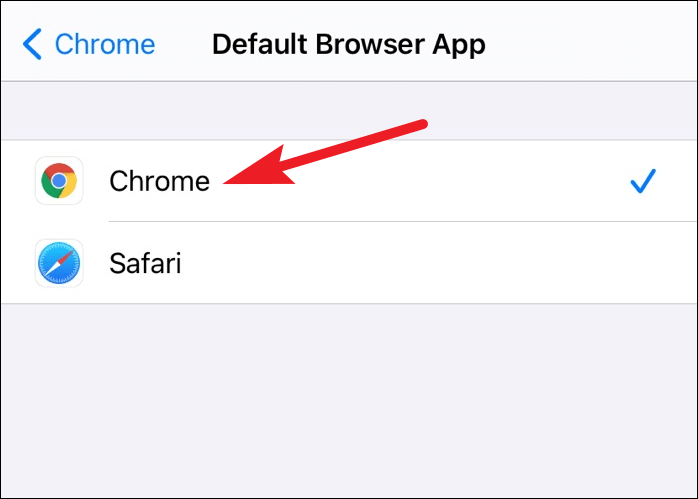 Chrome will now appear as the default browser app. Now, when you click on a link to open it, it will open in Chrome instead of Safari by default. To switch back to Safari, open the setting again, and select Safari again.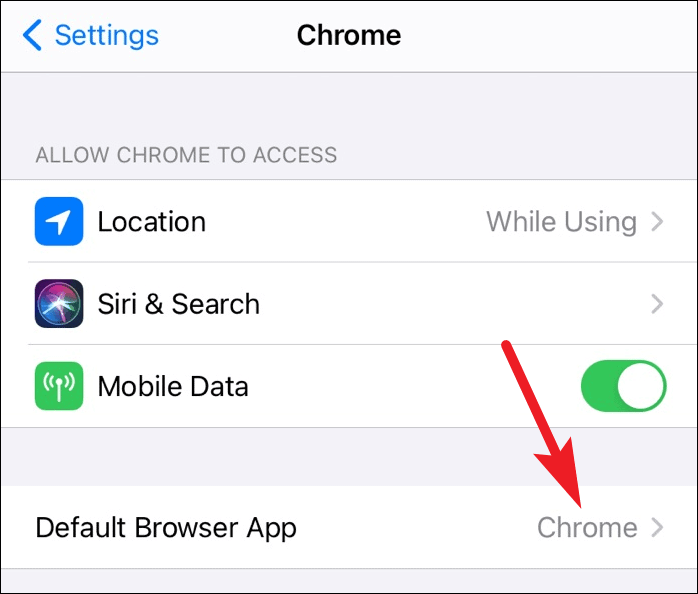 ---
iOS 14 is truly the update that's ushering in a lot of changes. And with all the big changes coming in the new update, this might seem like a small change, but people are going to love it. After all, they've been waiting a long time for this one.